\

Roaster profile: Mok Coffee
Featured in our upcoming [5/18] coffee box with our first ever natural processed coffee from Rwanda
One of the best ways to discover a new roaster and sample the quality and passion that he/she stands for is to visit his/her café or roastery, don't you think? It gives you a unique opportunity to have a very personal encounter with him/her and ideally even met him/her in person to build a bond. Sadly, when I last visited Brussels, Jens Crabbé of Mok Coffee was not in town, but I still managed to spend a few hours in his beautiful outlet in the Belgian capital, enjoying an exquisite vegan breakfast and drinking his delicious coffees.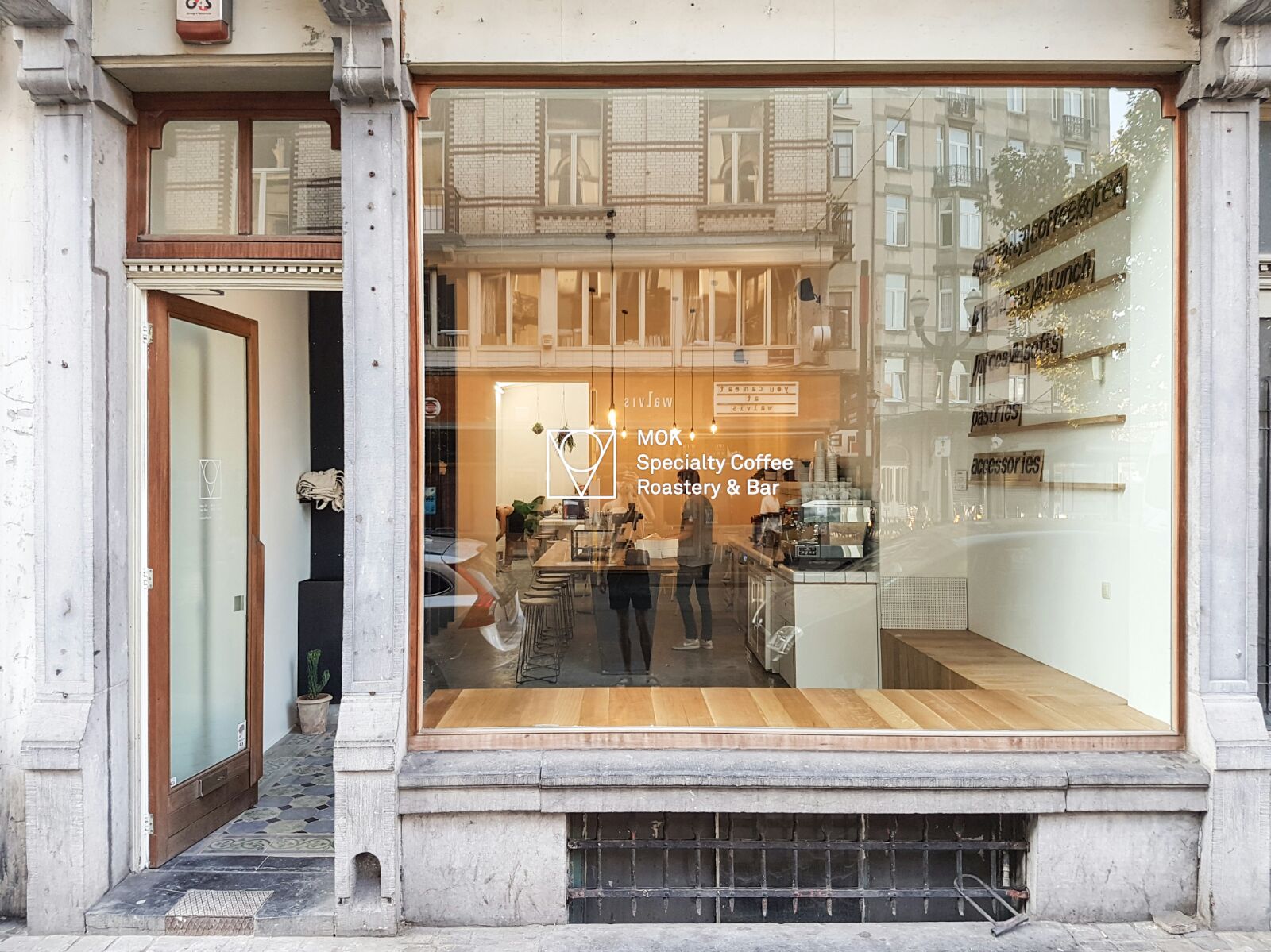 Mok Coffee was originally founded in Leuven in 2012 when Jens was only 22 years old. Some say, he was a real specialty coffee prodigy at a time when specialty was still widely considered somewhat of an obscure area of the coffee industry. When he started, he was the first roaster in Belgium to start working with Cropster, a software used for roasting coffee, and his food and drink menus were always designed with a very purist touch. Most of his dishes are either vegan or vegetarian and include inventive ingredients such as almond-based feta cream cheese – it was really tasty actually.
For us, it's also a great moment every time when we get to work with a new partner who has never been featured in one of our boxes before and Mok Coffee is one of those partners. In fact, all three of our roasters this month are new partners.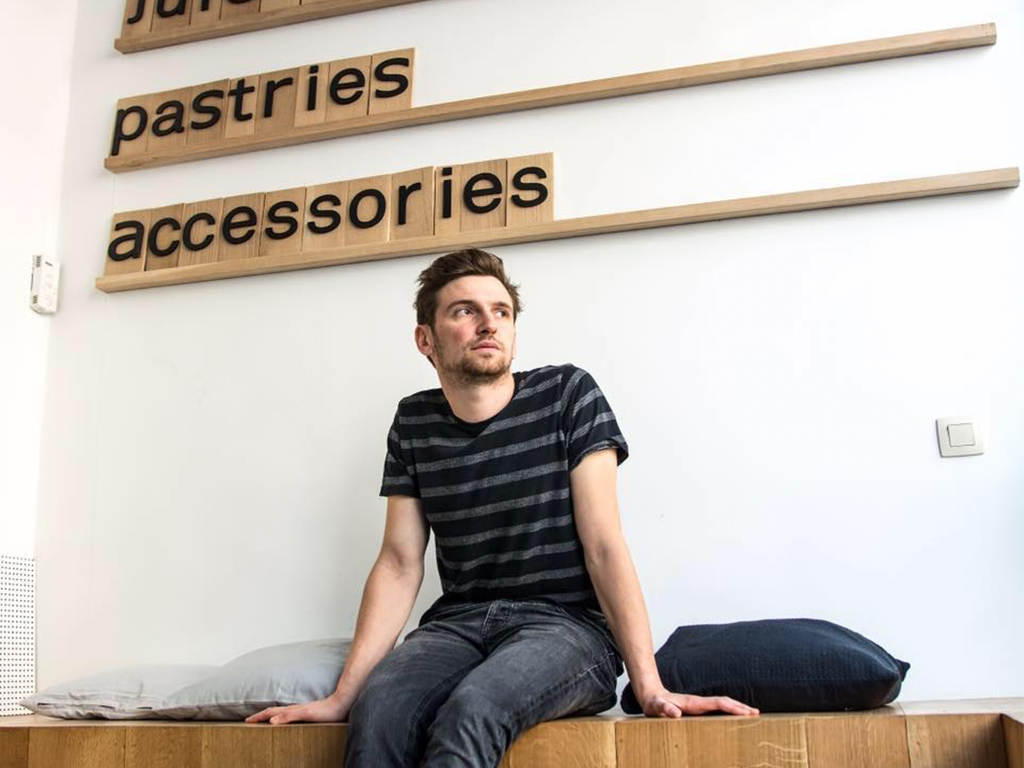 Jens sent us a selection of coffees that perfectly represent his fine nose for searching out great coffees and his skills at roasting them afterwards. Out his two coffees, the Rwanda Gatare natural really blew our tasting team away. One member, Dutch Barista Championship competitor Farrah Tan even said: "Sheesh, this coffee is just incredible. So sweet and clean."
For us, this also marks the first time we've ever featured a natural processed coffee from Rwanda. This small African country has only recently started dabbling with this processing method but some of the first examples coming out of different processing stations have won rave accolades from coffee roasters and lovers around the world.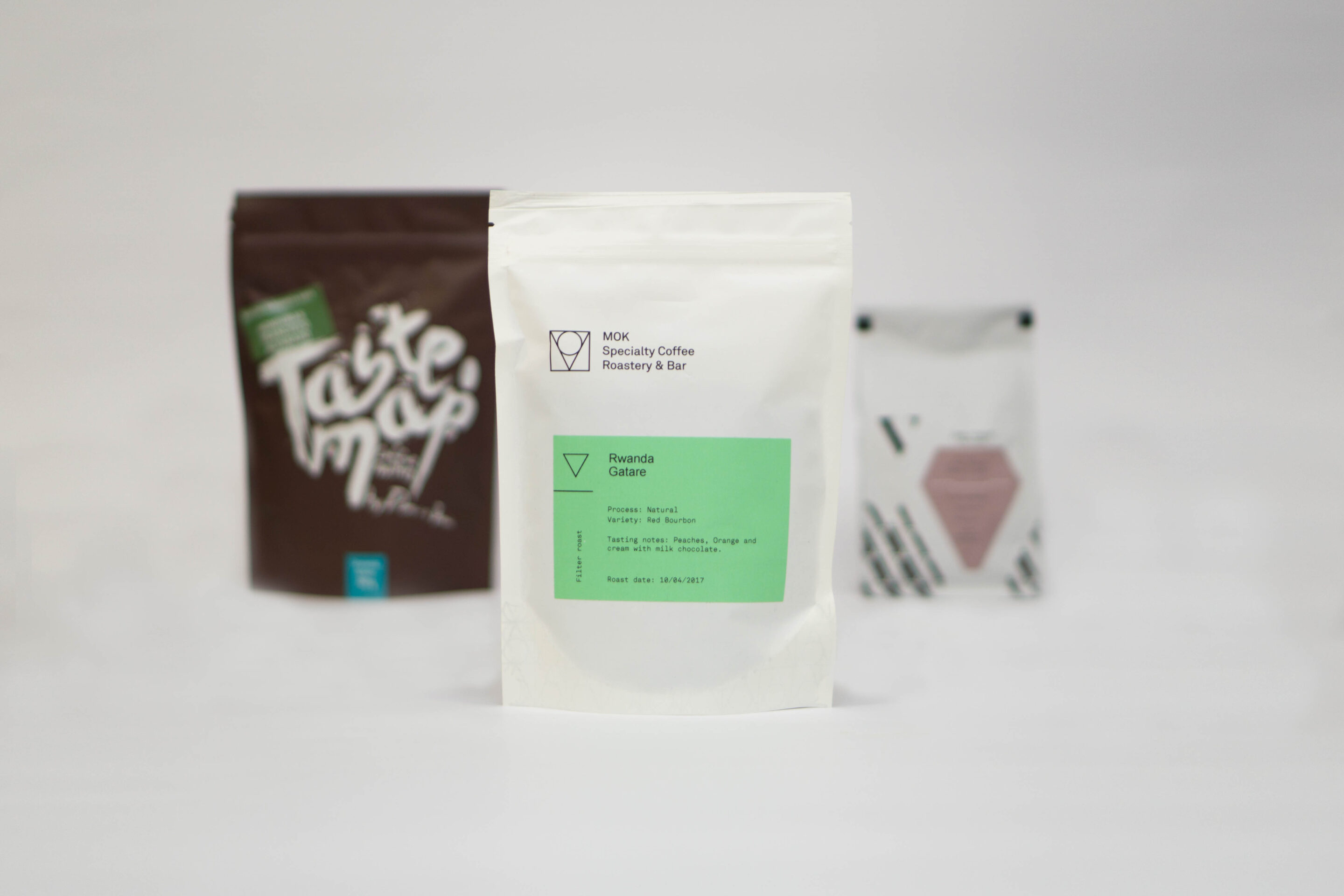 Gatare station is actually one of the country's oldest and most experienced stations that regularly produces Cup of Excellent coffees. All of the coffees they produce there are Red Bourbon, a variety that offers a tart but vibrant acidity combined with a beautiful depth of flavour.
For more information about our upcoming [5/18] coffee box, also featuring great coffee from Taste Map and The Visit, please visit our coffee box page and preorder your box up until 15-05 to avoid missing out.