In one of my most recent posts about our [4/18] coffee box partner Café Capitale from Brussels, I mentioned that the Belgian capital is one of those cities that often gets a bad rap from visitors and foreigners who don't spend enough time in Brussels to really understand its nature. It's true that in many parts the city looks run down and poorly looked after, which is particularly strange given its position as the capital of the European Union, but the reasons for this lie deep within an often bitterly divided Belgian society.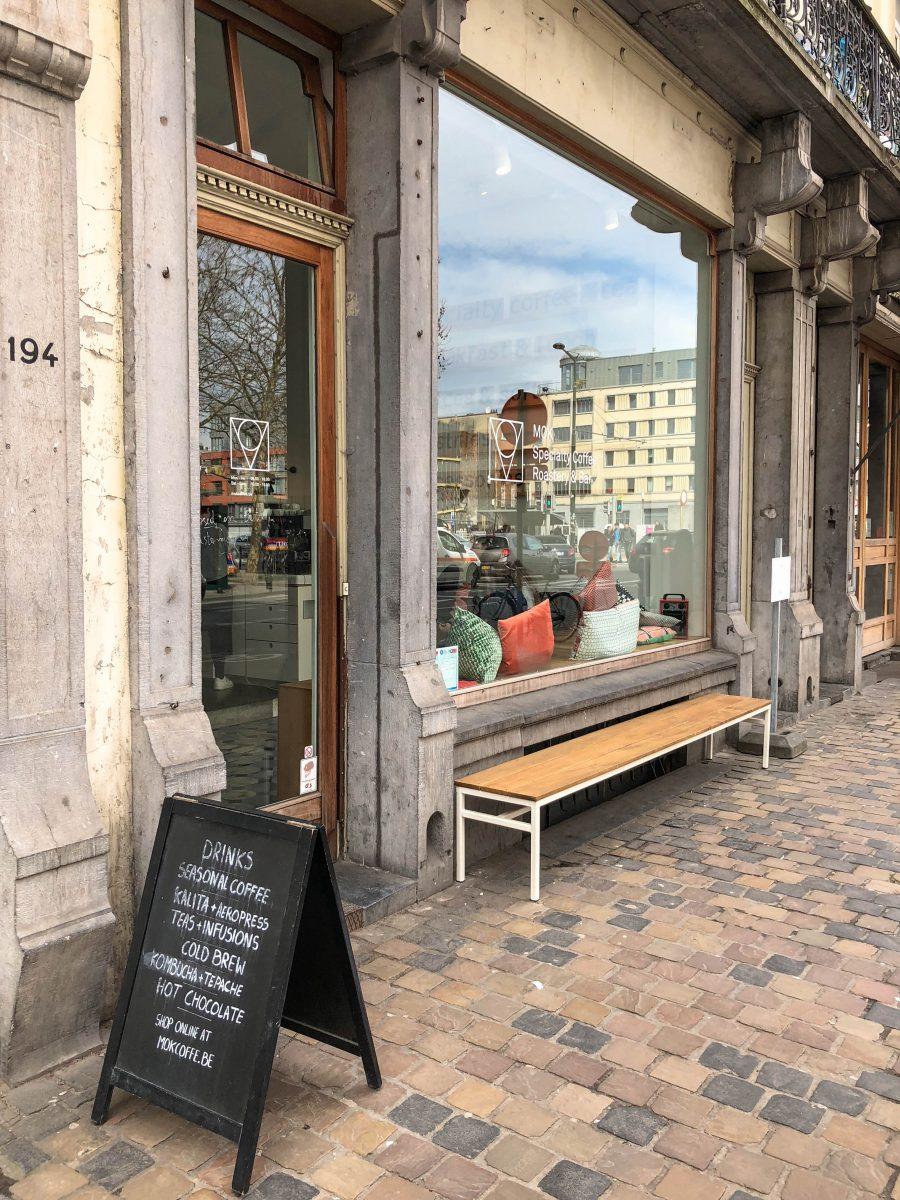 The truth is, however, that Brussels is extremely fun and full of surprises, which might explain why so many of my friends who live there wouldn't want to live anywhere else. Since recently, many of the city's often neglected areas, including infamous Molenbeek, are reinventing themselves as hotbeds for fashion, art and craftsmanship, such as specialty coffee.
Mok Coffee may not be from Brussels originally, its roastery and the first shop is in Leuven, but it is one of a growing number of businesses that are transforming the area near the Brussels Canal, the border between Molenbeek on the one side and the centre on the other.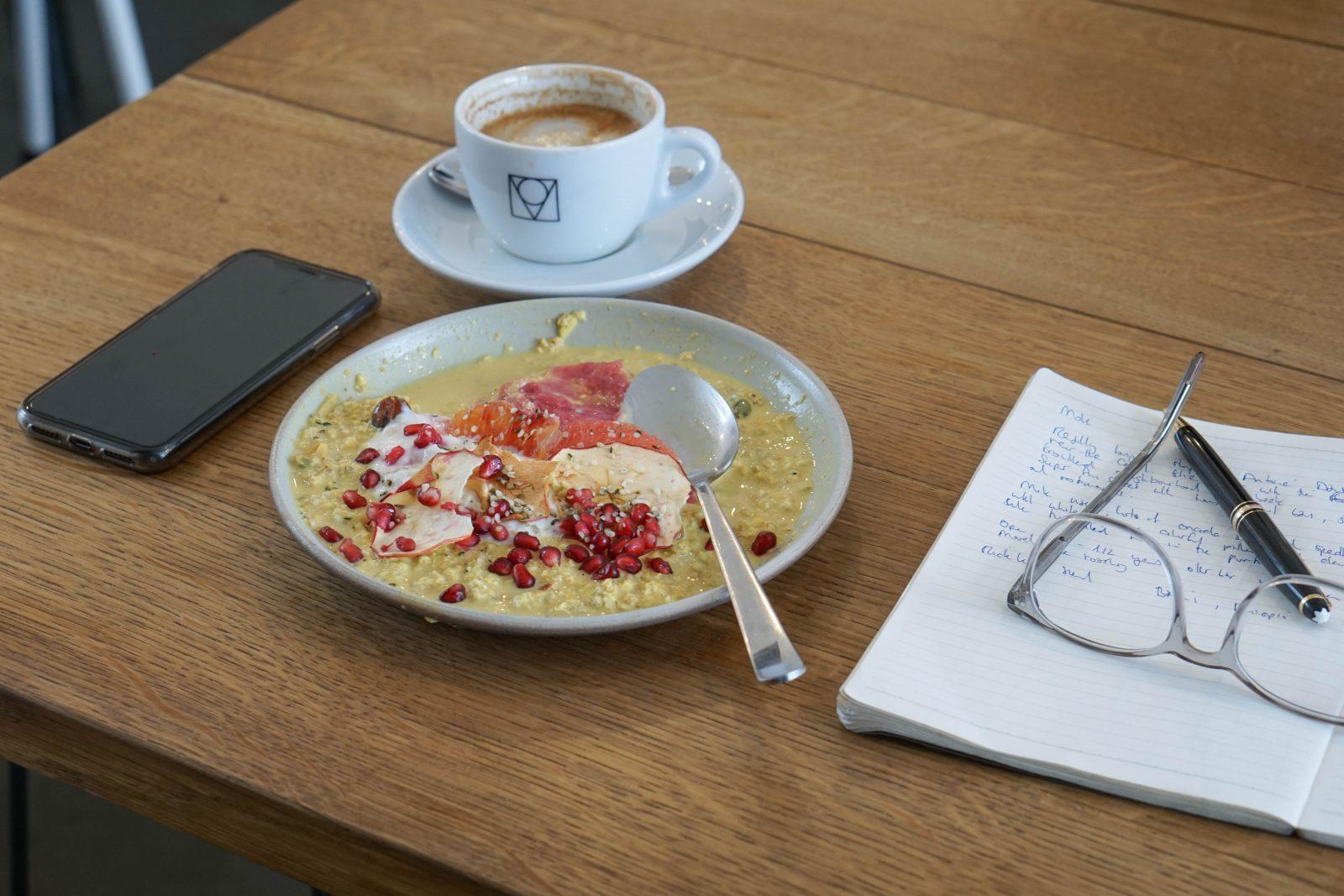 Founded by Jens Crabbé when he was only 21, Mok quickly built a name for itself as a fine boutique coffee roastery with a strong focus on seasonal coffees, high consistency in roasting and perfect delivery to its customers. The café in Brussels has big open windows to the street that flood the entrance with light and in places you can still see old tiles that hint at the shop's past.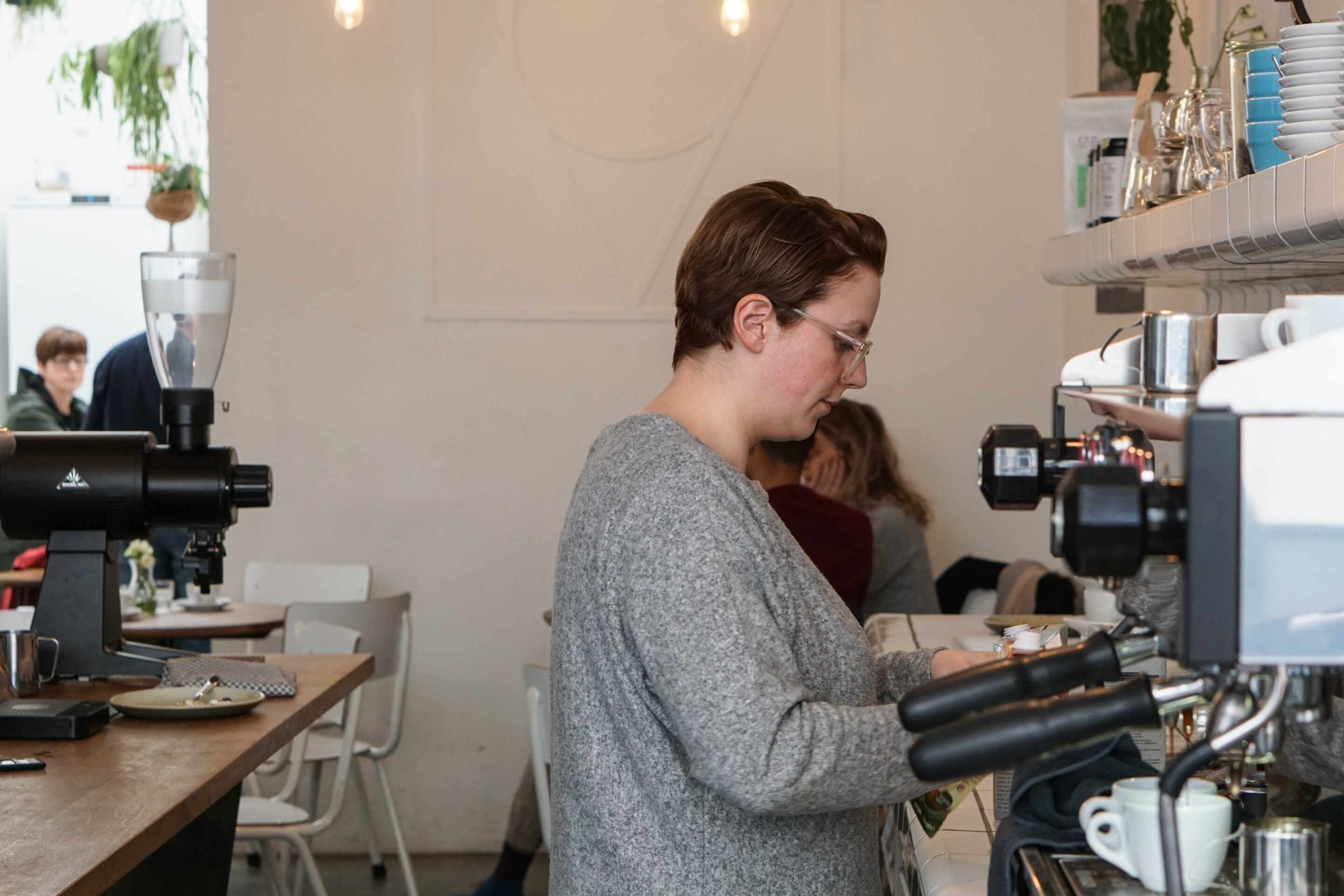 The food served here is vegetarian and incredibly delicious. I was fortunate enough to tuck into the sweet porridge with nuts, grapefruit, pomegranate and vegan yoghurt while sipping on a delicious flat white prepared with Oatly. While I sat there daydreaming, I was offered a spoonful of a vegan 'feta' spread that Romy was preparing in the kitchen at that moment. Made with almonds, apple cider vinegar, lemon juice and other ingredients and then turned into a paste, you could literally be fooled into thinking it was cheese.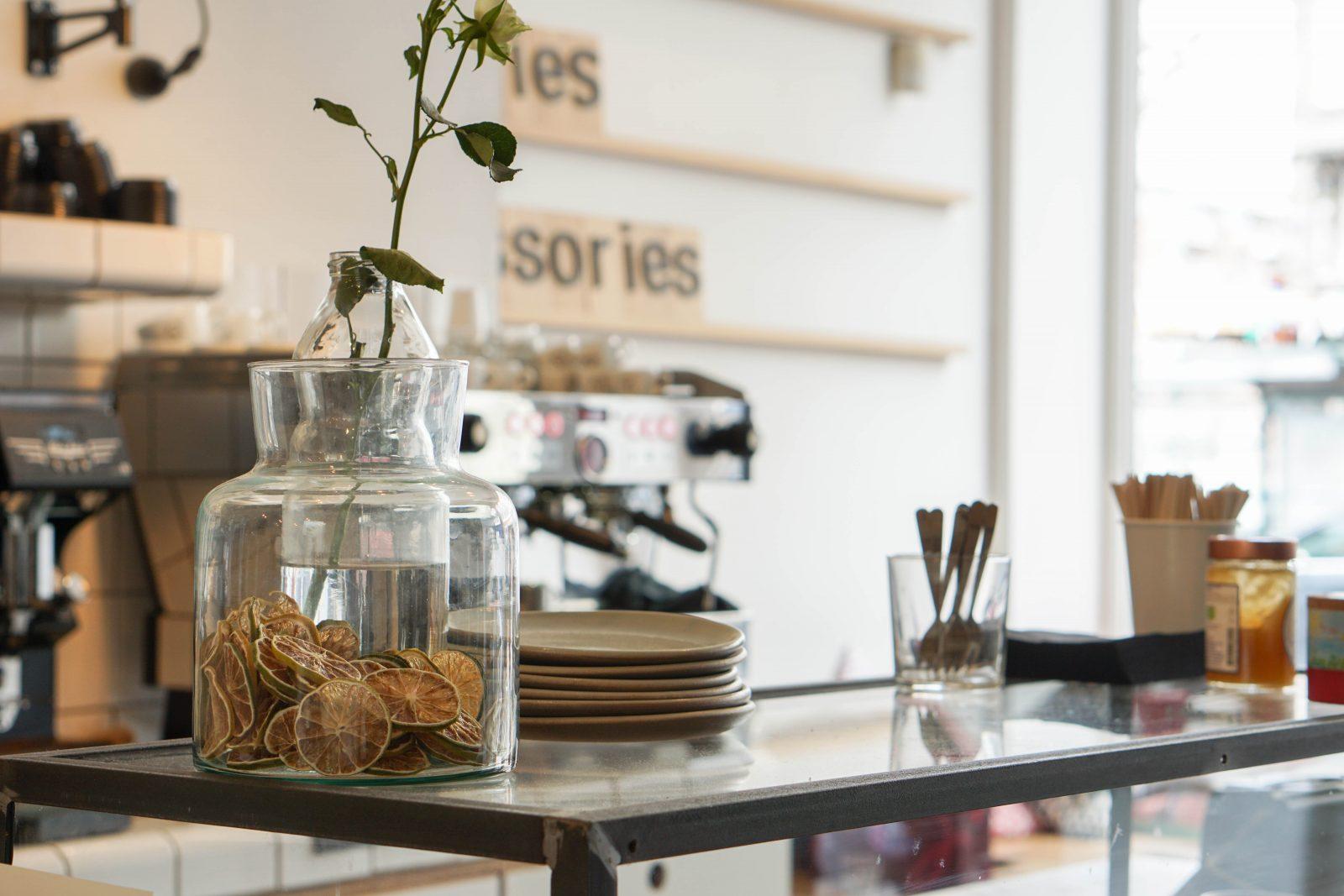 When it comes to Jens' coffees, he takes no chances. Only the finest single origins are offered on his menu alongside the 'Rich Kid' espresso blend and 'Poor Kid' filter blend. His baristas are incredibly friendly and knowledgeable and will always suggest the right match for your coffee preferences.
For a city that is not generally known to be a specialty coffee destination, Brussels is quietly but surely building its own portfolio of great places to get coffee and Mok is certainly one of the Belgian capital's finest.
Tip: Why not visit local modern art museum MIMA while you're there?