Whenever a city or country finds itself in a sticky situation, you can almost safely place your bets on young entrepreneurs and artists to take it onto themselves to make a change. The last few years have been tough on Greece and on many occasions, it was close to collapsing, but the cradle of democracy and philosophy has weathered many storms throughout its 3,000-year history and it would also survive this latest one.
If you then couple entrepreneurship with a century-old coffee culture and an incredible amount of talent, you end up with Southern Europe's most exciting specialty coffee scene. Athens truly is a mythical creature that you never really get to know in full, but who cares as long as you at least get to know its many fantastic cafés, right?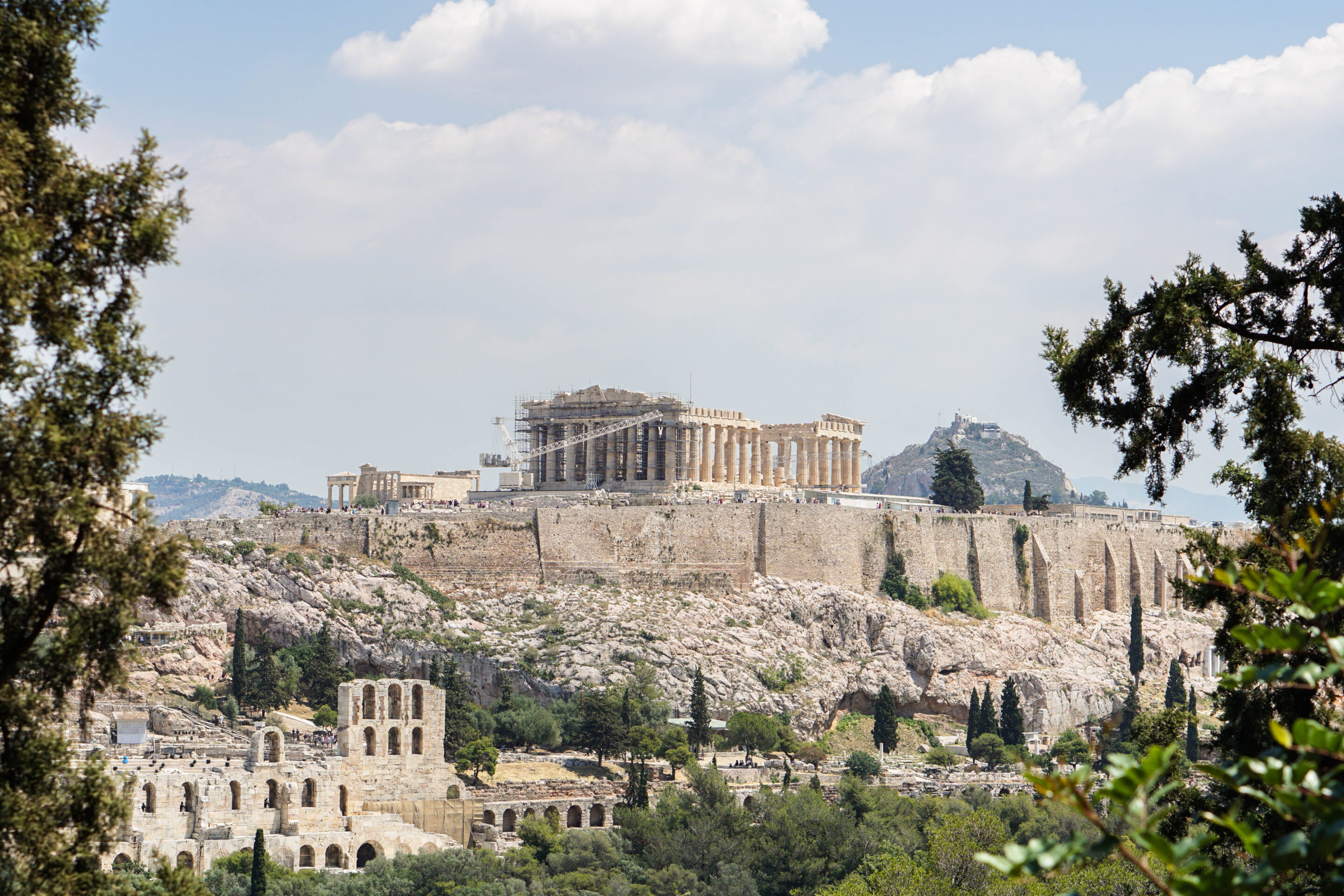 During a recent visit to the Greek capital, I was lucky enough to spend some quality time discovering its many exciting art venues, restaurants and coffee bars and what follows is my selection of the city's best.
Travel tip: buy a weekly metro pass for just €7 and take advantage of the city's efficient public transport system.
If you think we've missed out on any favourites or you'd like to share your personal experiences, feel free to leave a comment!
---
Taf
Probably the most well-known Greek specialty coffee roaster, Taf has been around for well over a decade and in that time firmly established itself as the country's most progressive and impactful specialty coffee importer and roaster. The café near Oromia Sq is essentially a tasting room and retail store. Nice place to pop in for a quiet moment while reading your newspaper and sipping on a perfect flat white.
Emmanouil Mpenaki 7, Athina 106 78 – Read our full review here.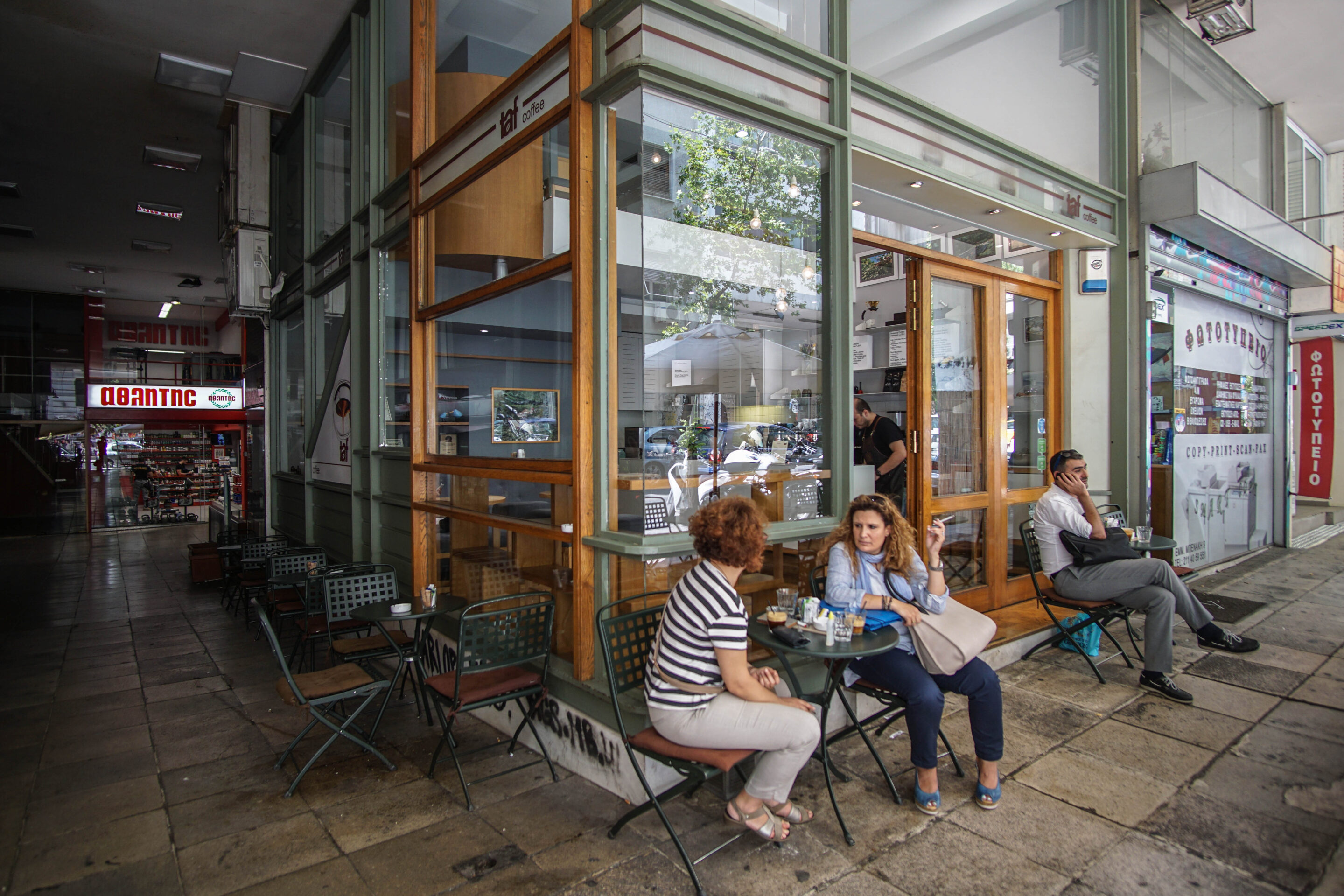 Mr. Bean
Located right across the road from Taf, Mr. Bean is a friendly, homey kind of place that feels more like your living room than a café. Like Taf, they also roast their own beans, but outside of the city. They have all the classics and a few pastries too.
Emmanouil Mpenaki 20, Athina 106 78 – Read our full review here.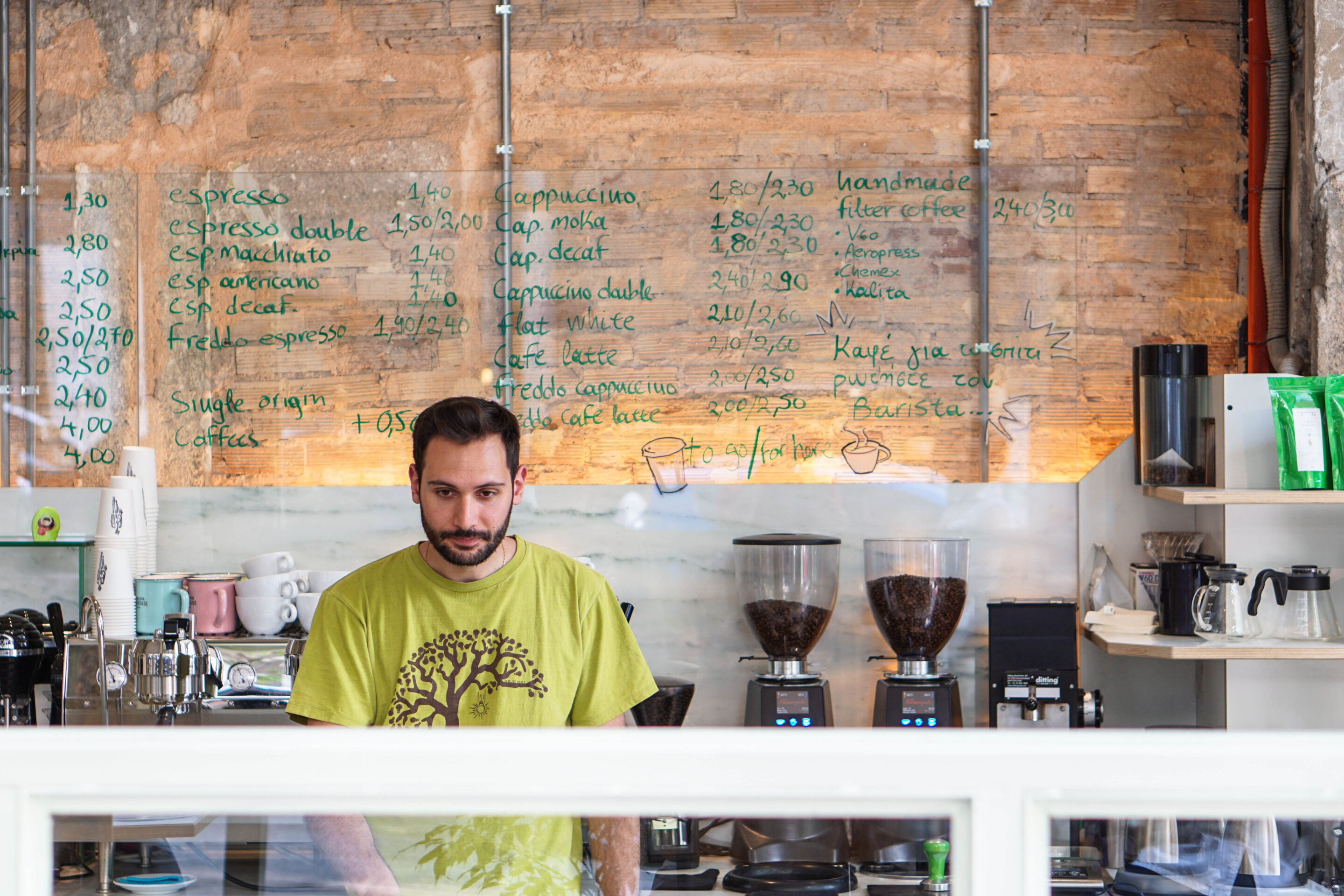 Peek-A-Bloom
Found in a quiet side street off Lekka, this brunch café-cum-roastery-cum-cocktail bar is a nice place to hang out in the late afternoon while grabbing a refreshing freddo or even starting on your first cold bevvy for the night. Brunch is also very good and the wide open windows with bar seating outside are inviting and fun.
Lekka 14, Athina 105 62 – Read our full review here.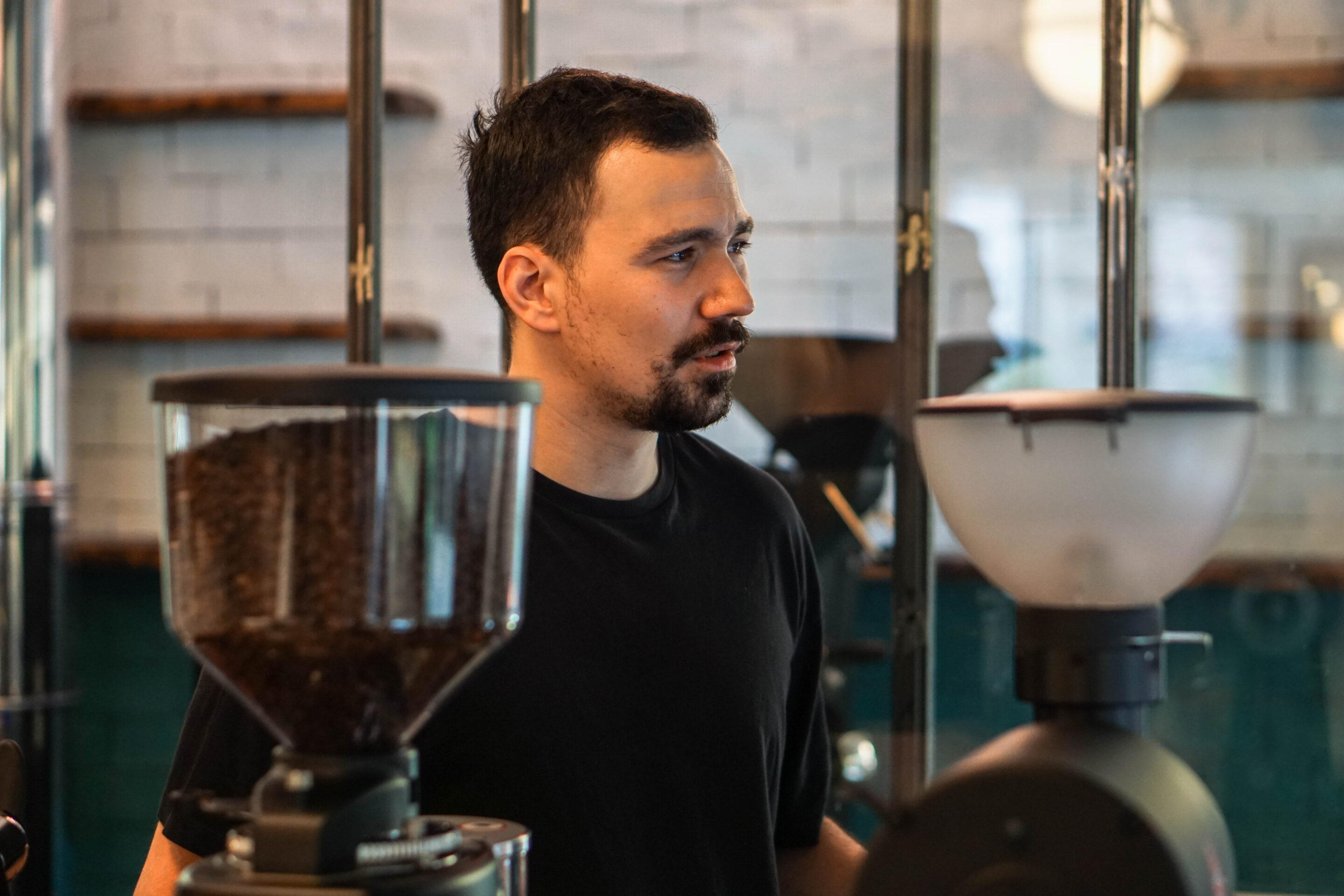 Kaya
This takeaway only place must not be missed under any circumstances! It's conveniently located in the centre of town and the coffees are exquisite. Founders Adonis Yorgakopulos and Levros Iriotis run this place like clockwork and they're currently working on their second location, which will have seating, according to Adonis.
Voulis 7, Athina 105 62 – Read our full review here.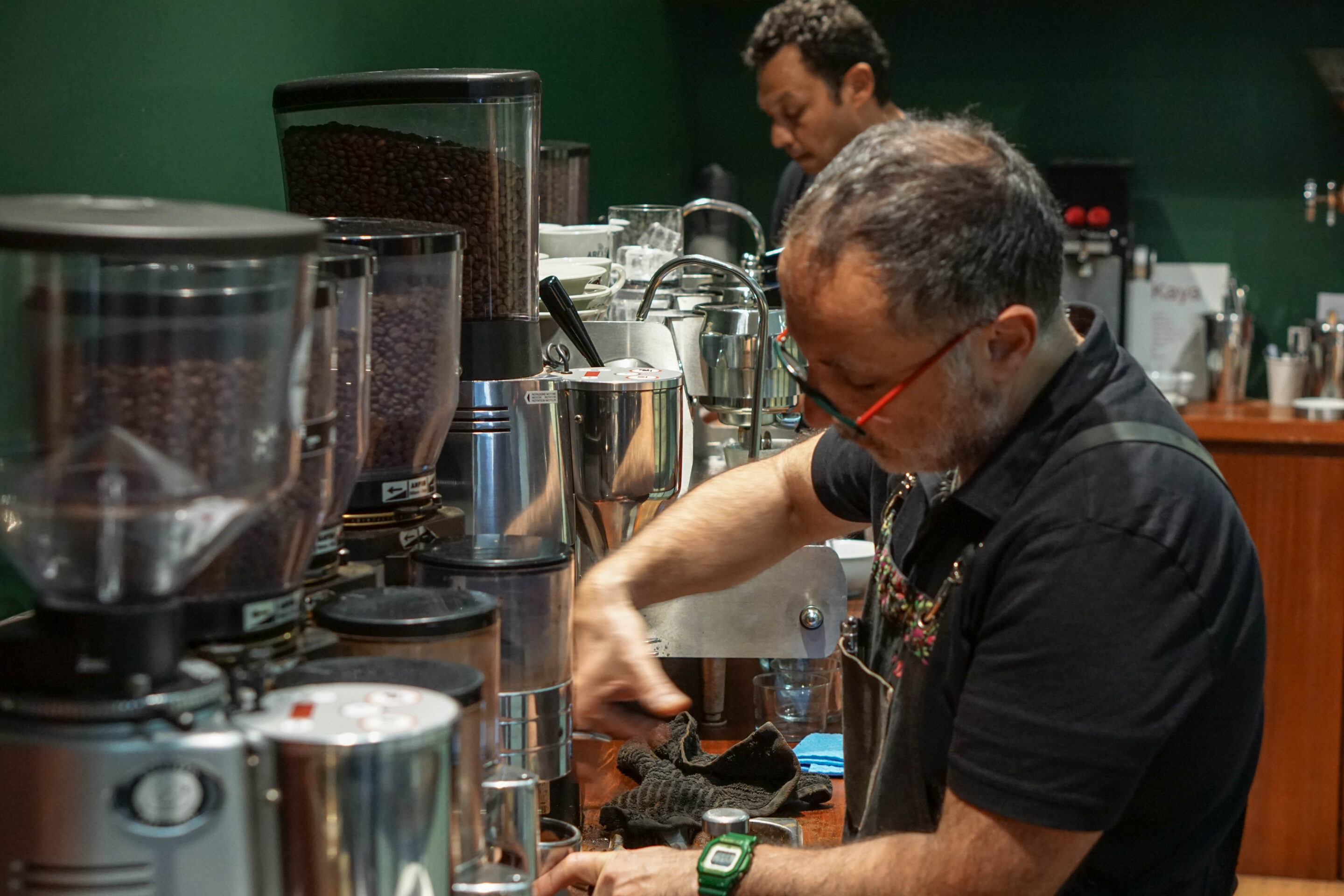 Tailor Made
This long-running institution has a lovely terrace right in the centre of town, is divided between espresso and cocktail bar and offers the best cold drip coffee in town. They roast their own coffees on-site and it's usually packed but you should also go there to have a taste of they exclusive Japanese whiskey menu.
Pl. Agias Irinis 2, Athina 105 60 – Read our full review here.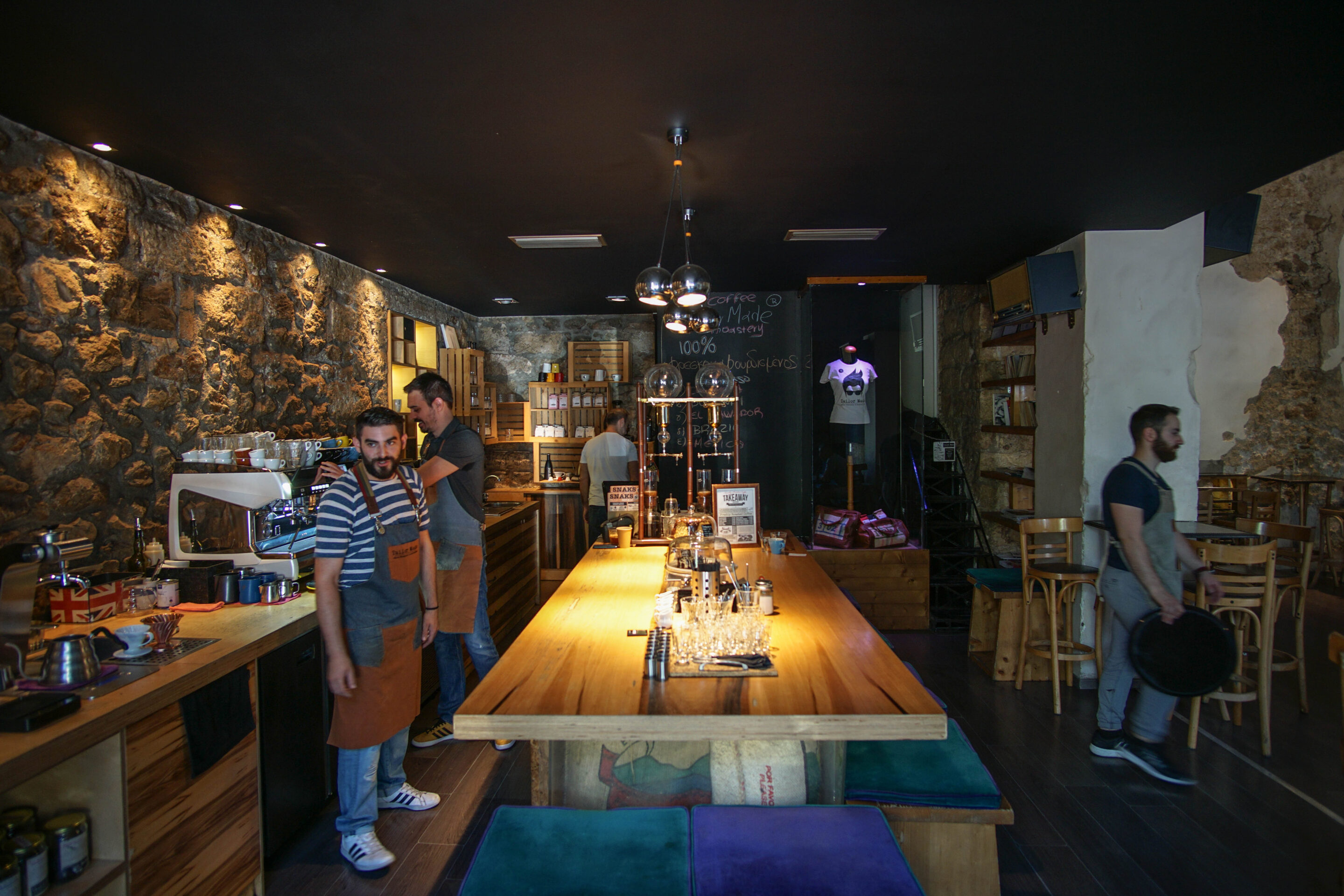 The Underdog
Safely Greece's specialty coffee shooting star at this very moment, The Underdog's extremely talented team keeps winning after award and is making waves outside of Greece too. They were recently featured in our [1/18] coffee box to great fanfare and a visit to their beautiful Athenian villa restaurant should be part of anyone's itinerary.
 Iraklidon 8, Athina 118 51 – Read our full review here.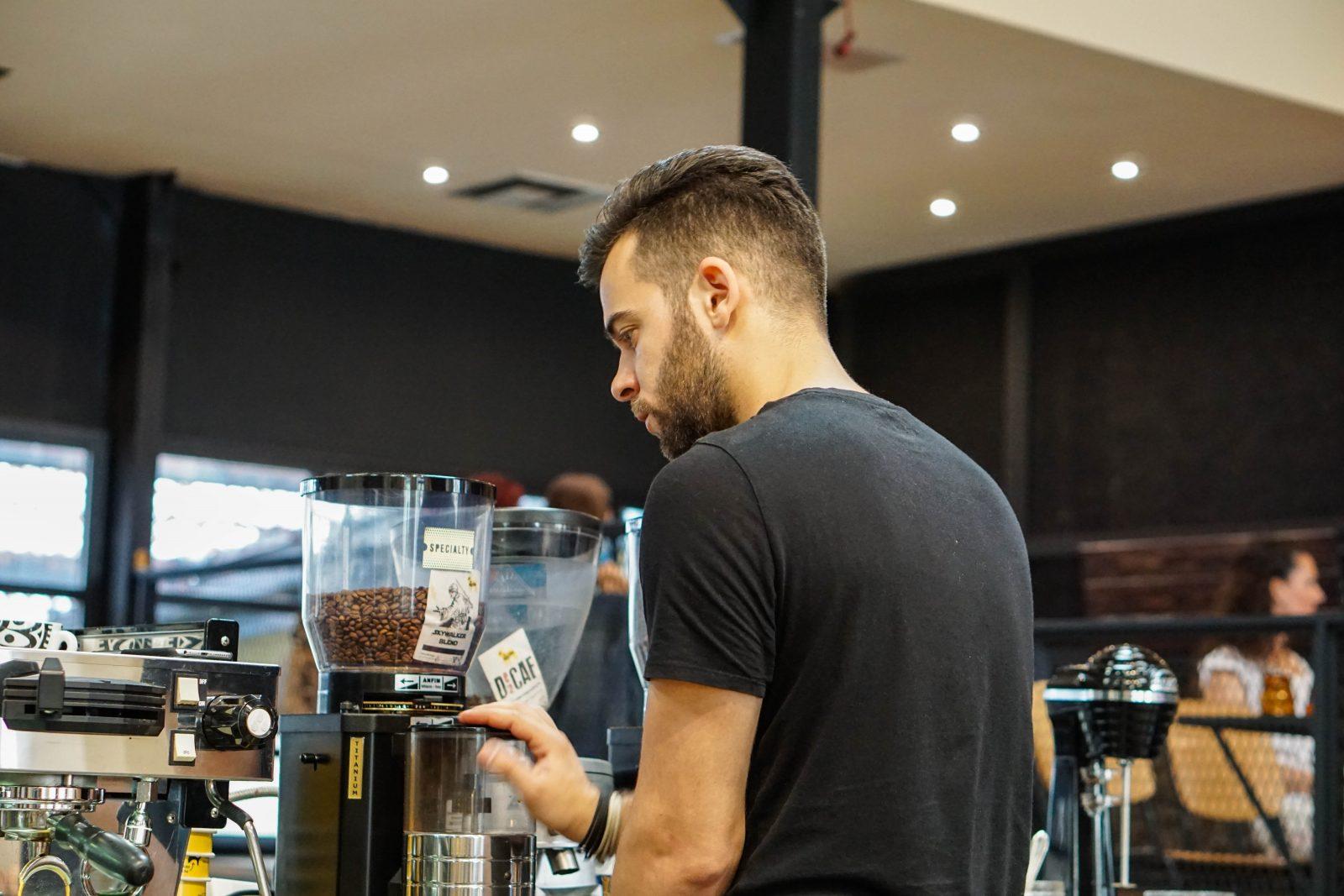 Warehouse Project
This café and wine bar is slightly out of the center, near the big museums and embassies but is a nice place to spend an evening tucking into Greek-style tapas, think: Cretan pasta with smoked pancetta, and endulge yourself in a fabulous selection of wines.
Valtetsiou 21, Athina 106 80 – Read the full review here.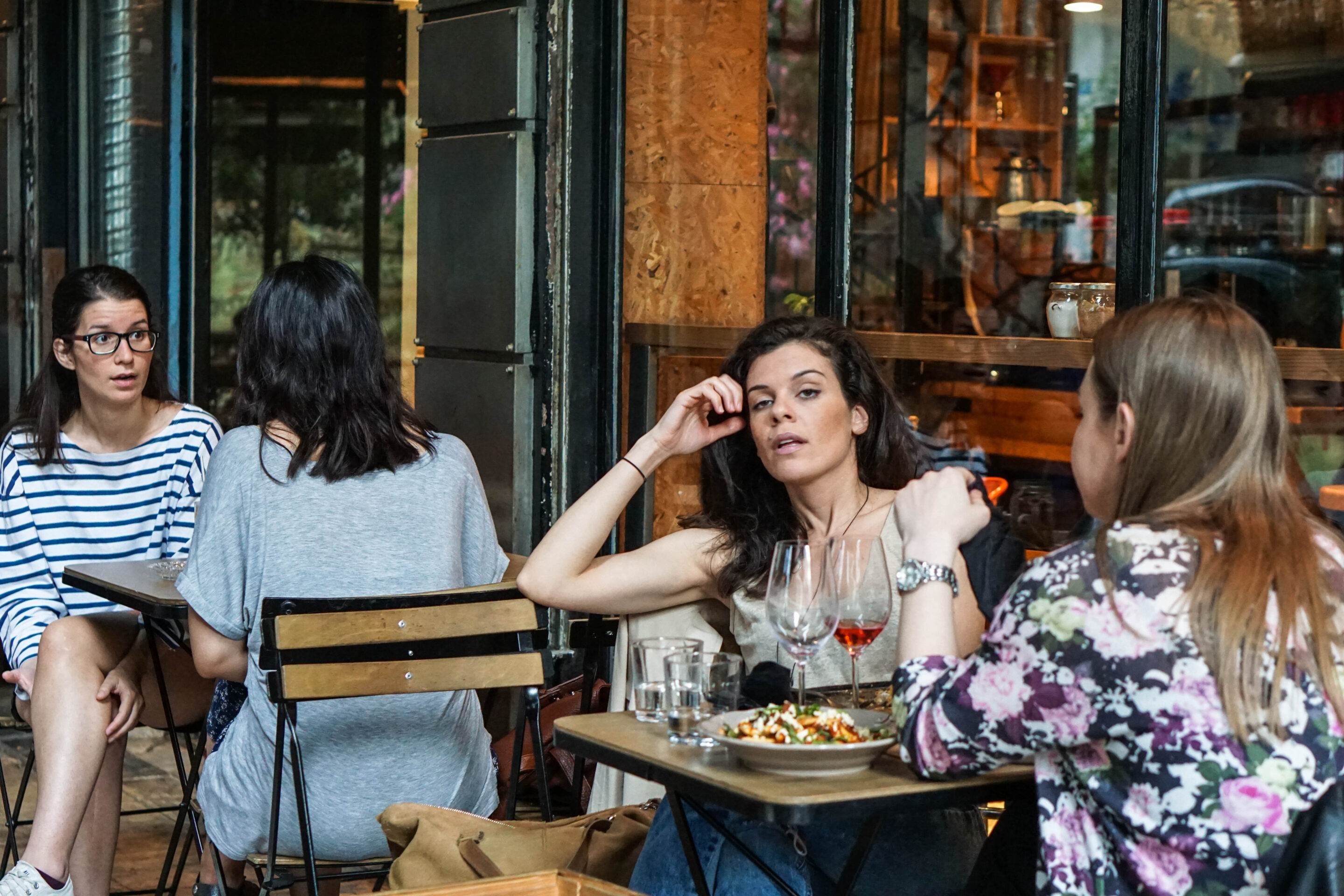 ---
Thanks for reading our Athens Coffee Guide.
Did you know that we also run Europe's #1 coffee subscription?

Every month, we work with three awesome roasters and deliver their freshly roasted coffees to customers all over the world.