Every country has its specialty coffee pioneers. Passionate entrepreneurs who dared to do things differently at a time when specialty coffee was purely a curiosity in most peoples' eyes. Many of these pioneers have become international superstars who are revered the world over by budding roasters, baristas and amateur coffee brewers.
In Europe, most countries have their national champions already and yet, if you look closely, there are still a few nations who are yet to develop an internationally reknowned specialty coffee scene. Take Estonia.
This small Baltic state on the eastern fringes of the EU is tech savvy nation of design conscious folk that has largely remained off the European specialty coffee map until 2020 when two Estonian natives returned from their 10-year exile in London to mix things up a bit.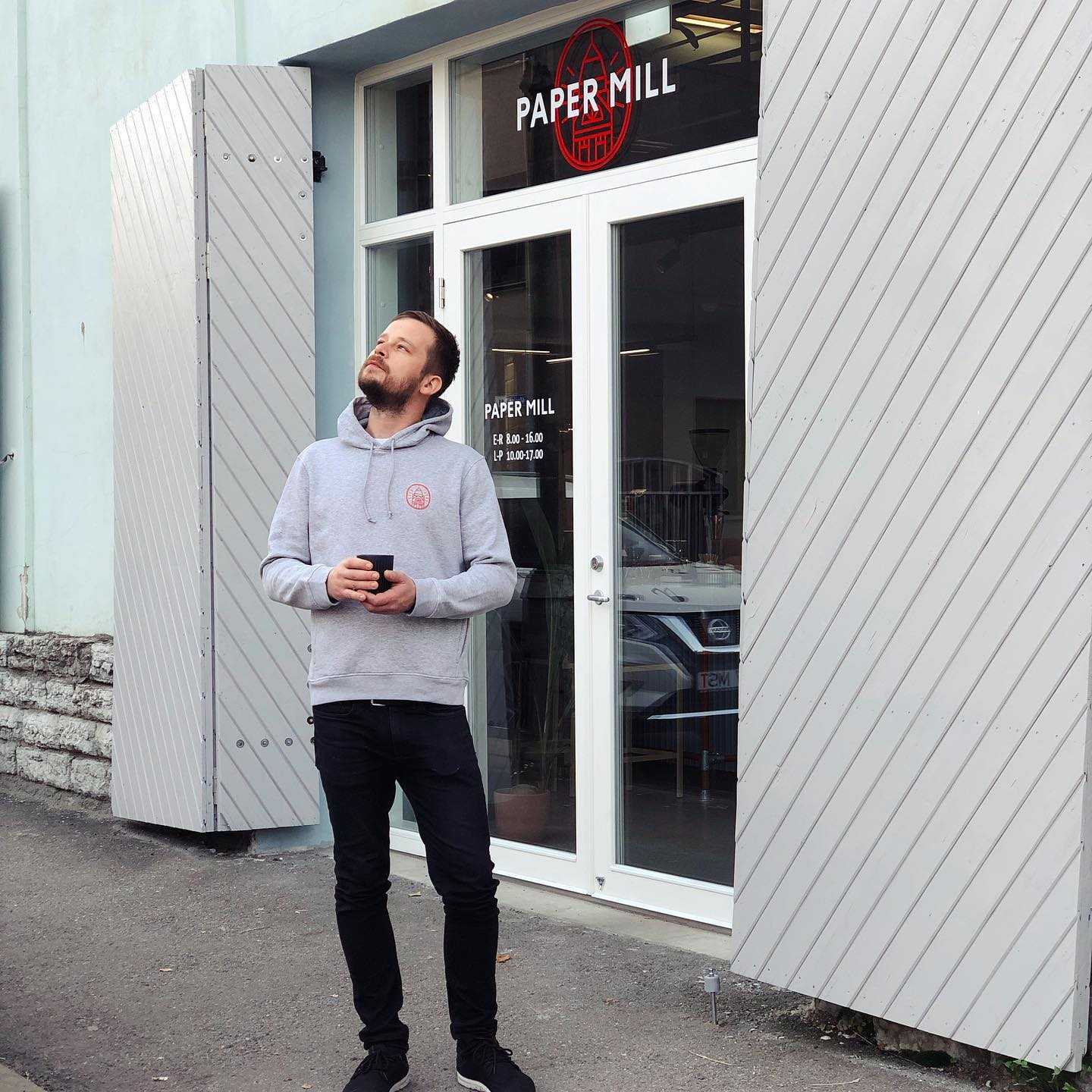 Margus Varvis and Kristel Parts are the founders of Paper Mill, a fine specialty coffee roaster based in Tallinn that has brought a level of sophistication and quality to the country that could previously only be found abroad.
"When some of our customers entered our shop," Margus recalled during an interview with me, "they were really surprised. They told us that we reminded them of places in Berlin or London but certainly not Estonia."
It is somewhat surprising that took Estonia this long to get its own first specialty coffee roaster who is not doing some specialty and some commodity like most other local roasters, according to Margus. Because when Margus first got into specialty coffee, his fellow countrywoman Marta Piigli was the World Coffee in Good Spirits Champion in 2009. "We basically had one of the world's best baristas in our country but there was no scene to speak of here at the time," Margus said.
"When we opened, some of the leading bakers and chefs in the country came to us because they immediately understood what we were doing." – Margus Varvas
Thus, he went off to London where some of his friends were already living and working and before he knew it, he was working one of the mobile coffee carts that stand outside London Tube stations. One cart became two, two were joined by a VW camper and before he knew it, they had two permanent outlets for their brand Mousetail Coffee.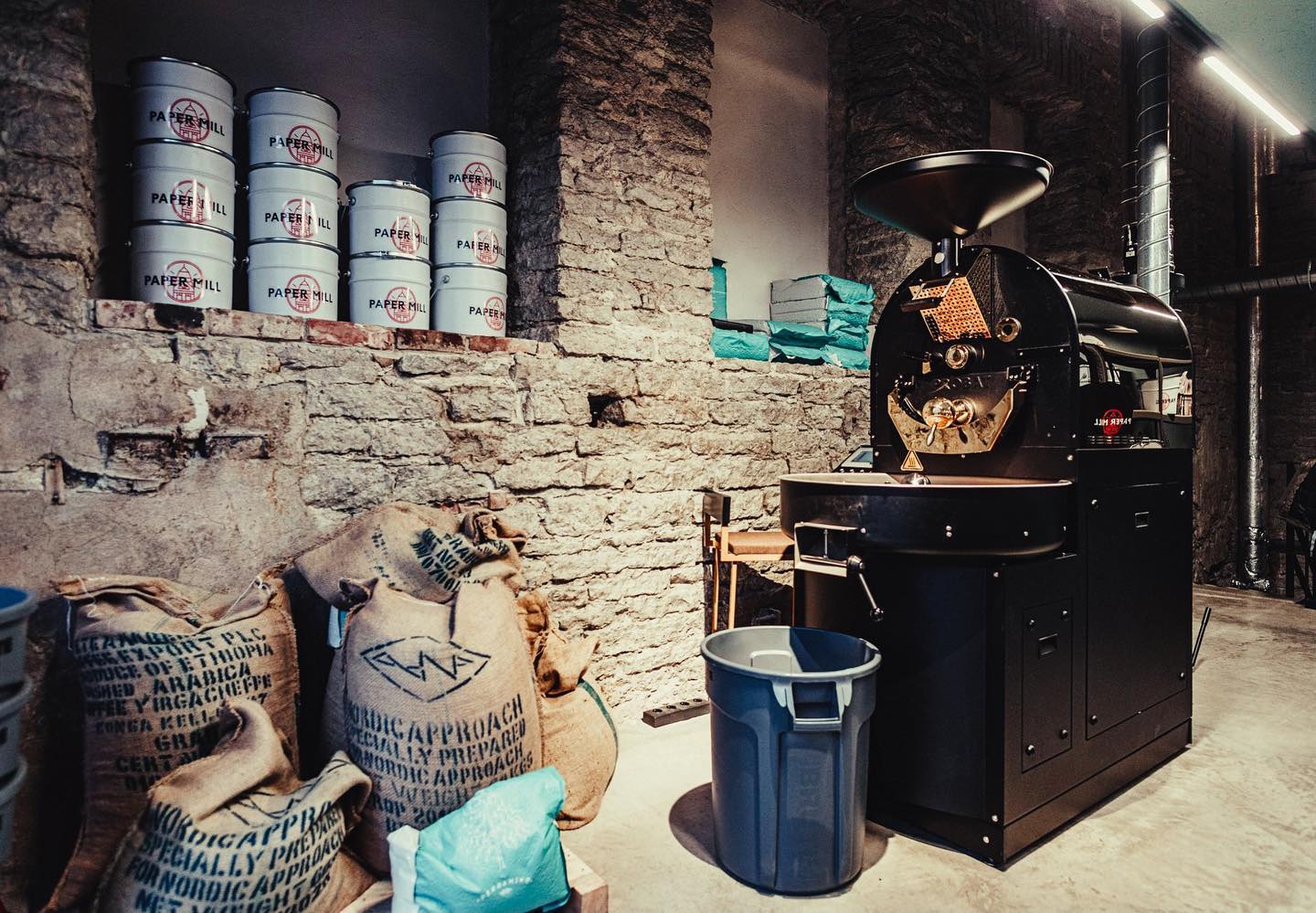 Margus was able to learn so much on the job and was never satisfied with how far he had come. When a unique opportunity presented itself to take over an existing coffee roaster, Margus and his team didn't think twice. Shortly after, Mission Coffee Works was their and suddenly, they were also sourcing coffee, roasting and selling wholesale to other cafés and businesses.
But as anyone who's ever lived or spent much time in London will know, the Big Smoke can also be a draining place to be and for Margus and Kristel there came a point in their lives when they needed to make a decision. Do they stay in London or do they go back to their native Estonia where both their parents live and where there really wasn't any specialty coffee roaster to speak of?
With plans to start a family and other real advantages of relocating in mind, they decided that it was time. Thus, in 2020, they founded their new business, Paper Mill.
As Margus explained during our conversation, Paper Mill is located on the site of one of Europe's formerly largest paper factories, one that had been disused for over one hundred years and is now being redeveloped as a mixed use neighbourhood on the outskirts of Tallinn. Paper Mill itself is located in the former fire station's building.
"Paper Mill is the first-ever Estonian roaster to be featured in any of our Coffeevine boxes"
Entering the Estonian market with such an elevated approach to specialty coffee certainly had risks but the rewards have far outweighed them. "When we opened, some of the leading bakers and chefs in the country came to us because they immediately understood what we were doing. As a result, our coffees were suddenly being served and sold to huge existing customer groups that we would otherwise never have reached so quickly," Margus remembered.
Indeed, pioneers like to deal with other pioneers and this ecosystem of inventive entrepreneurs has brought us some of the best collaborations we can think of. From coffee infused craft beers to chaff being used in sourdough bread to name but a few.
And Estonia certainly has no shortage of curious locals and specialty coffee thirsty expats. As the birthplace of big tech companies like Wise and Bolt, tiny Estonia is a big magnet for some of the brightest minds from the international startup scene and what do these people want? Great coffee, of course.
As it so happens, Paper Mill is the first-ever Estonian roaster to be featured in any of our Coffeevine boxes, making them the first ambasadors of their country to represent Estonia before our global customer base. As I explained to Margus during our call, this was not because I didn't want to feature an Estonian roaster. I was simply never ever contacted by any and I also didn't know of any who would be a good match for this coffee subscription.
I am, therefore, very glad that Paper Mill is joining Three Marks and Parlor Coffee Roasters for the upcoming February 2022 Coffeevine box with a truly delicious Colombian coffee from El Desvelado.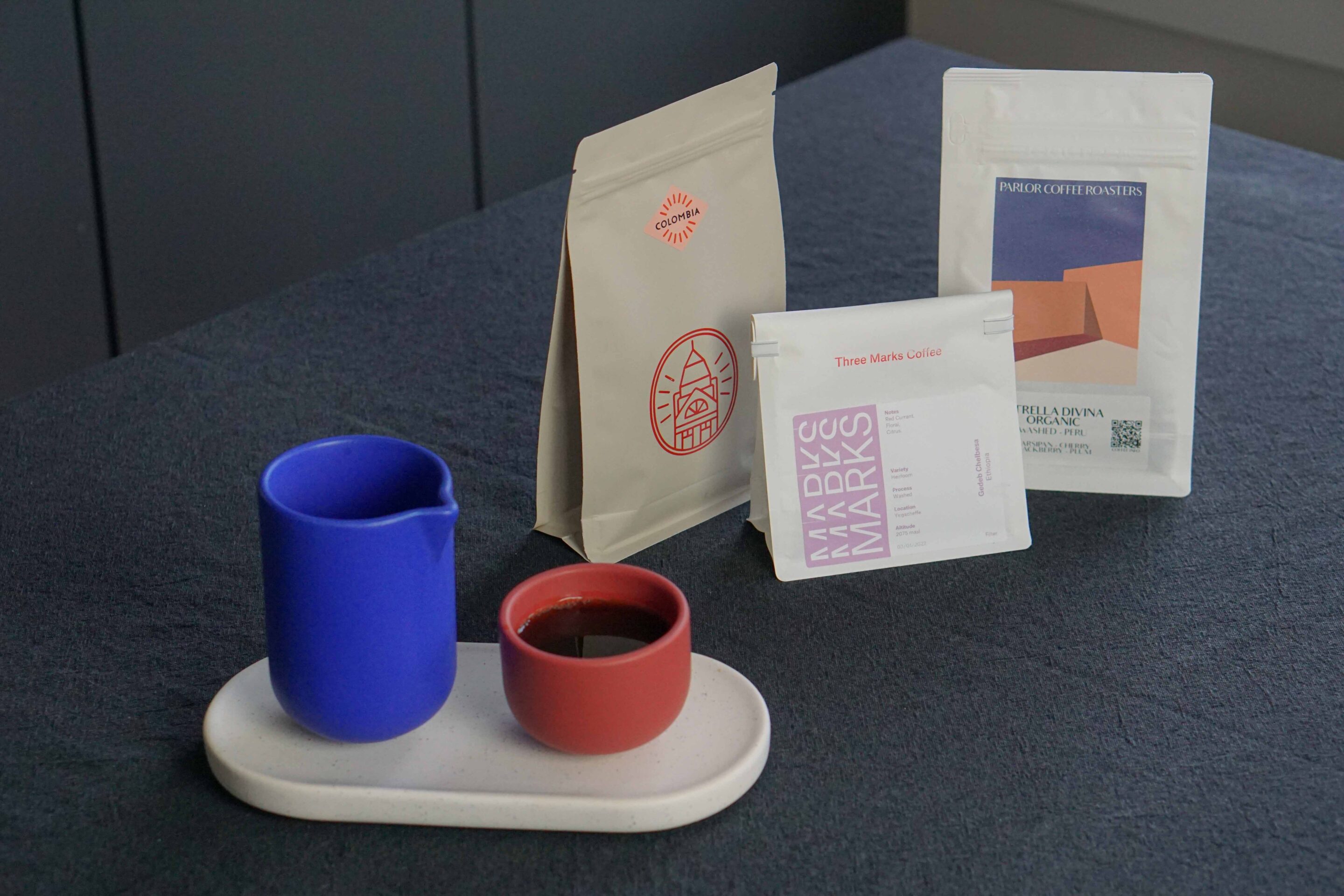 This coffee really stood out to us on the cupping table thanks to its bright and vibrant acidity and complex cup profile whose many layers really morph on your tongue as the coffee cools. Expect notes of plum, dark cherry and apple. This coffee is a washed Castillo and Colombia that was produced tbe the Café Occidente Coop in Nariño and just so, so delicious.
Curious to try Estonian-roasted coffee for yourself? Then subscribe to our coffee subscripion today to get this box in delivered to you in February.