When most people think of Paris, they probably dream of sitting in a cute French café, breaking the crust of their Crème Brûlée while looking at the Eiffel Tower and listening to the sounds of an acordion playing in the distance.
Ok. I am being very simplistic here. As someone who has been to the French capital a few times, I try, if possible, to stay away from the touristy parts and the major sights to discover something new and unexpected.
This might be particularly difficult if you're pressed for time like I was during a whirlwind visit to Paris this week to host two sessions at this year's Paris Coffee Festival, but there was one place, in particular, that I had my sights set on. Substance Café.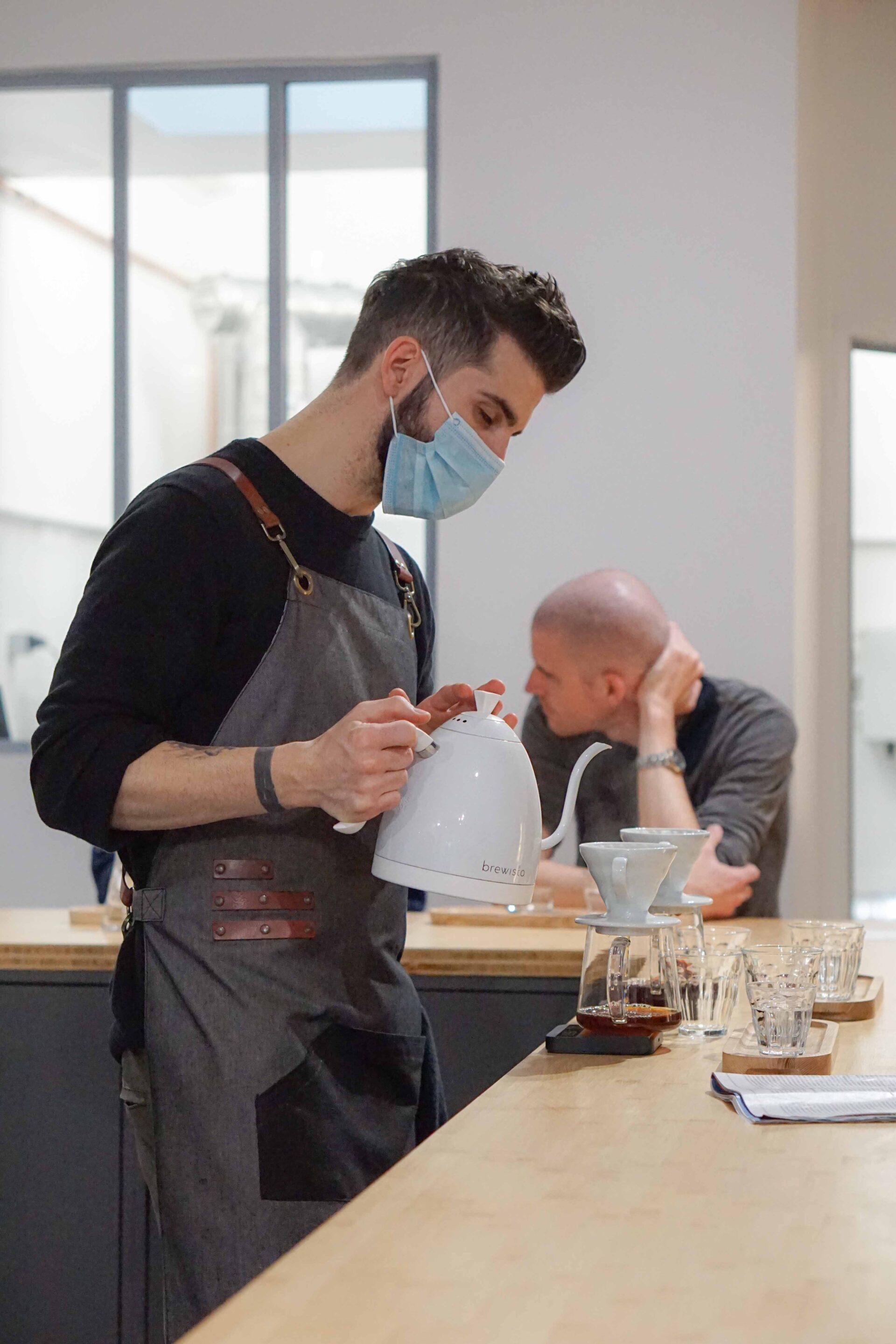 Founded by Joachim Morceau together with his wife Alexandrine, Substance Café is a truly astonishing place. Located in an unassuming space on Rue Dussoubs, Substance Café offers a submersive experience unlike any other I have ever encountered in almost ten years of reviewing cafés.
To begin with, there is no terrace, no take away, no pastries, no sugar, no laptops and no rushing. You enter the café and take a seat at the U shaped bar, which hugs Joachim's workstation and essentially sets the scene for one of the most extraordinary Omakase experiences you'll ever see.
Behind it is the regularly changing menu of specials, essentially a list of around 15 or so competition level coffees that hail from some of the world's most creative and prolific farms.
As you survey the space, you find yourself exchanging looks of bewilderment and wonder with other punters who are, like you, trying to process what is happening before their eyes while Joachim effortlessly moves from customer to customer to try and match them with one of the coffees from his menu.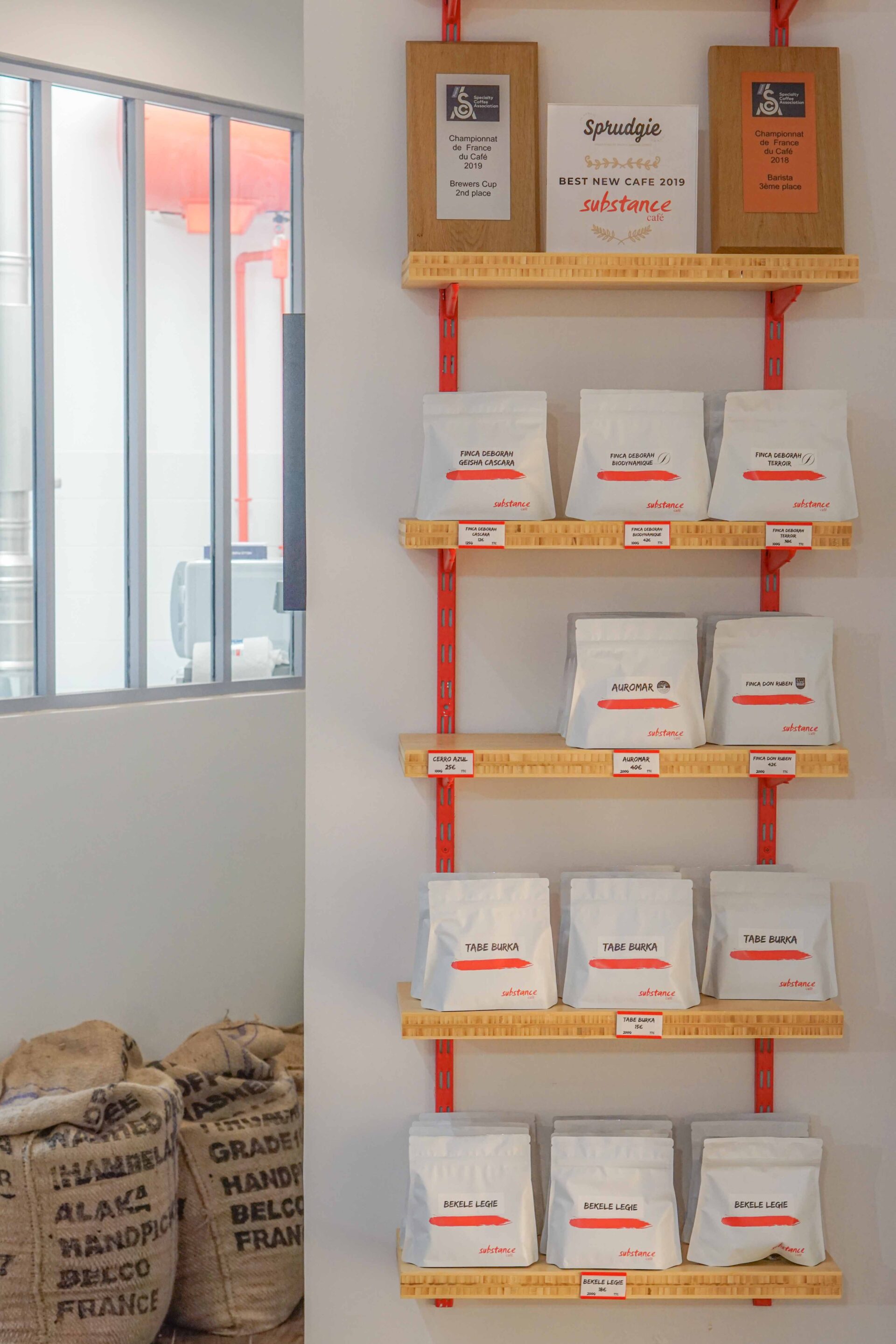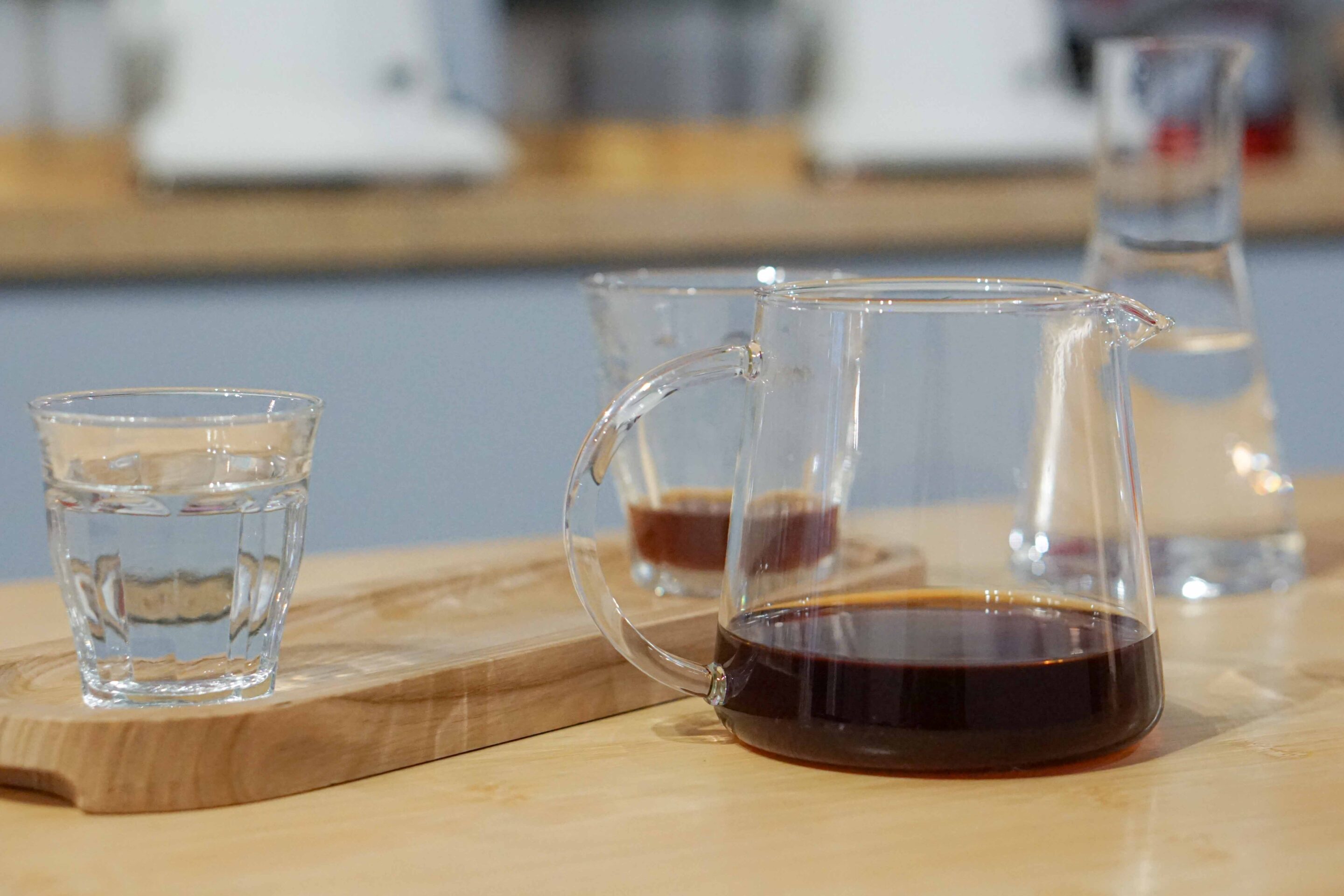 I began my Substance Café journey with an espresso from Panama's Finca Deborah called Illumination Geisha. Before Joachim got to work, I admitted that I was not a huge fan of espressos to which he cooly replied: "Well, you haven't tried mine."
He then reached down into a fridge to pull out a chilled portafilter before explaining that some coffees are so delicate that putting the grounds into hot portafilters will lead to loosing those delicate flavours before the shot has even been pulled. Naturally, such a practice would not be possible in any regular coffee shop, which is why I had never seen anyone doing this outside of Barista Competitions.
Joachim then continued his devulsion of insights by telling the assembled room that he uses only one profile for both espresso and filter, which he blast-freezes first and then stores in a freezer at the back to keep them fresh. He roasts his coffees on a small Loring S7 that is kept in a back room and the coffees are generally not available to purchase anywhere other than from Substance directly.
When my espresso was finally presented to me, Joachim advised to wait one minute, lightly stir and then enjoy the coffee in a few sips. Admittedly, I had become a bit nervous, which was further intesified by my friend Amilka Lee who sat next to me and stared at me with wide eyes. "This coffee was so incredible that I couldn't actually describe it," he said.
As I moved the espresso cup closer to my lips, I had reached a state of anxious anticipation and by the time I had emptied the cup, I could barely remember what I had tasted. It reminded me of the time I did my first parachute jump and after all the adrenaline had worn off, I found it hard to describe what had just happened.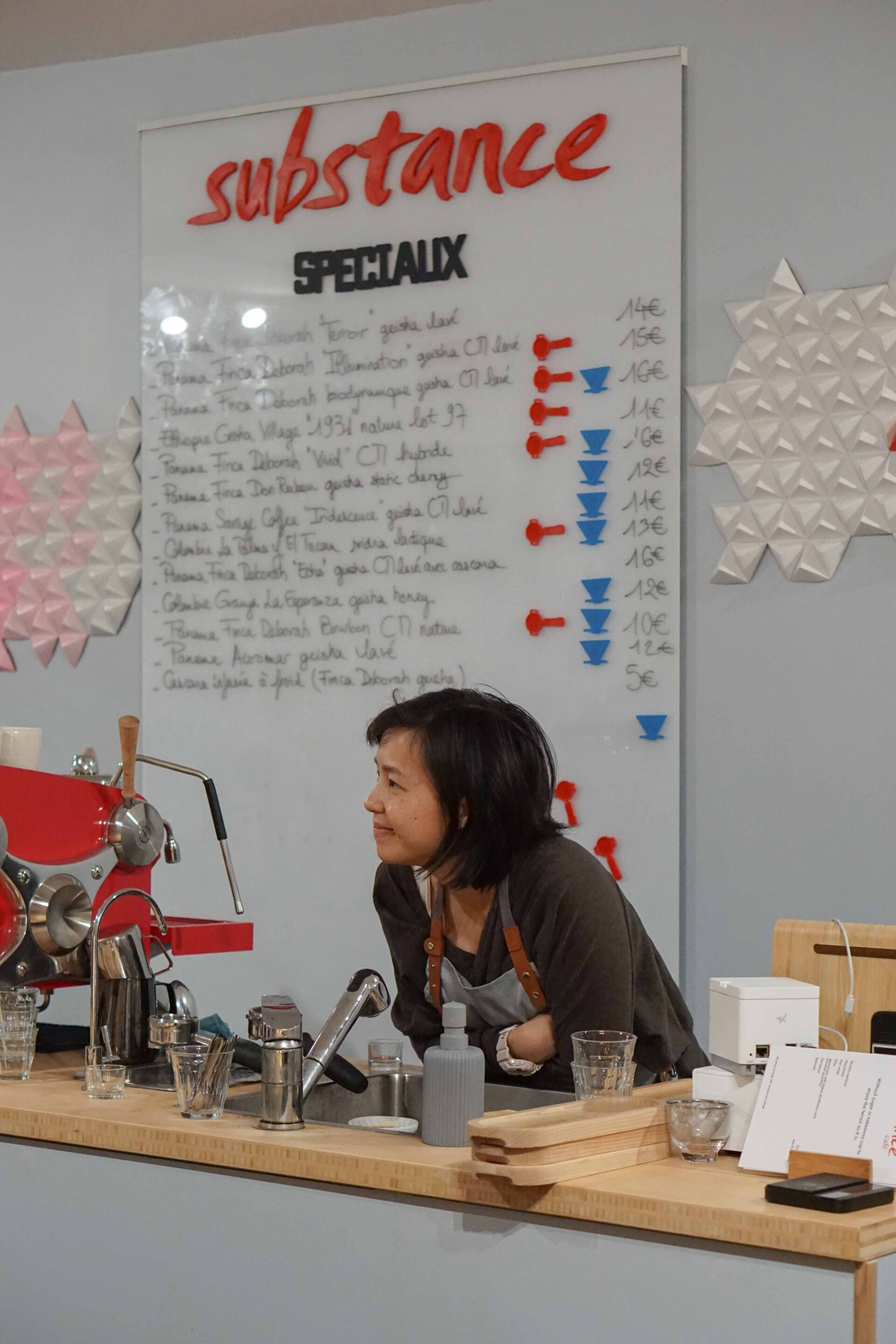 Before too long, Joachim prepared my second coffee experience of the day, a freshly brewed cup of Colombia's Finca La Esperanza's honey-processed Geisha. Prior to coming to my seat and preparing the coffee, I was able to smell the aroma of the grounds and I got notes of peppermint and other fresh herbs, like waking through a valley in the Provence.
After letting it cool for a few minutes, I took my first sip and identified delicate notes of yuzu and lavender. It was truly extraordinary!
What I loved the most about this place, was how its slow pace truly invites every guest to have an in-depth conversation with Joachim and Alexandrine who go out of their way to share their knowledge and tell tales of coffee that will leave you with a sense of deep wonder.
There is no doubt that a concept like this simply wouldn't work in most cities and that drinking a €12 – 15 cup of coffee every day will break most people's banks. But if you're in the mood to experience coffee in its most refined and purest form, then a visit to Substance Café must feature at the very top of your bucket list.