Before I arrived in Oaxaca from beautiful San José del Pacifico in the mountains, I had done a fair share of research to find out where I could get a banging cup of coffee right after stepping out of the bus. After almost three weeks in our family home in Puerto Escondido where I mostly brewed filter coffee and had one terrible cappuccino, I was ready for something a bit more elevated.
Kiyo Café had featured in a couple of blog posts that I read and I loved the way the space looked. In addition to serving coffee and surprisingly delicious looking dishes, Kiyo is also a small boutique selling everything from fashion to ceramics and note books. The space itself is quite small and there is no outdoor seating so you have to be lucky to get a table or a spot at the small bar.
After I introduced myself, the guys went out of their ways to explain everything to me, walk me through the various garmets that were designed by JR-Kiyo, the team behind the café, and tell me that some of their coffees were locally roasted in Oaxaca while others are roasted in Puerto Escondido.
JR-Kiyo has a really cool brand of everyday wear for men and women and sometimes they have collaborations with international artists like Moriz who also designed the branding for Kiyo and a really cool t-shirt that I wanted for myself but that was only available in S. Next time!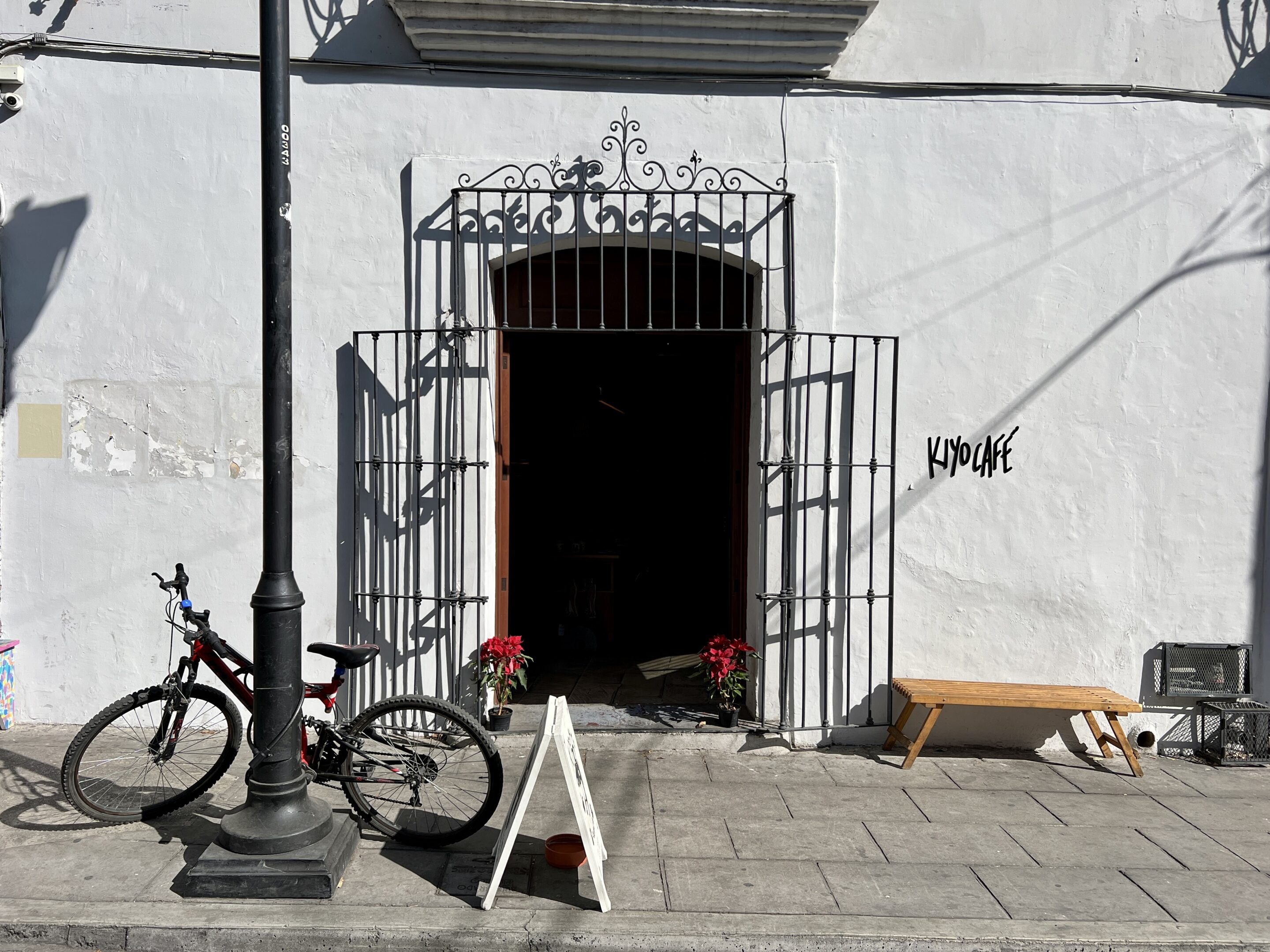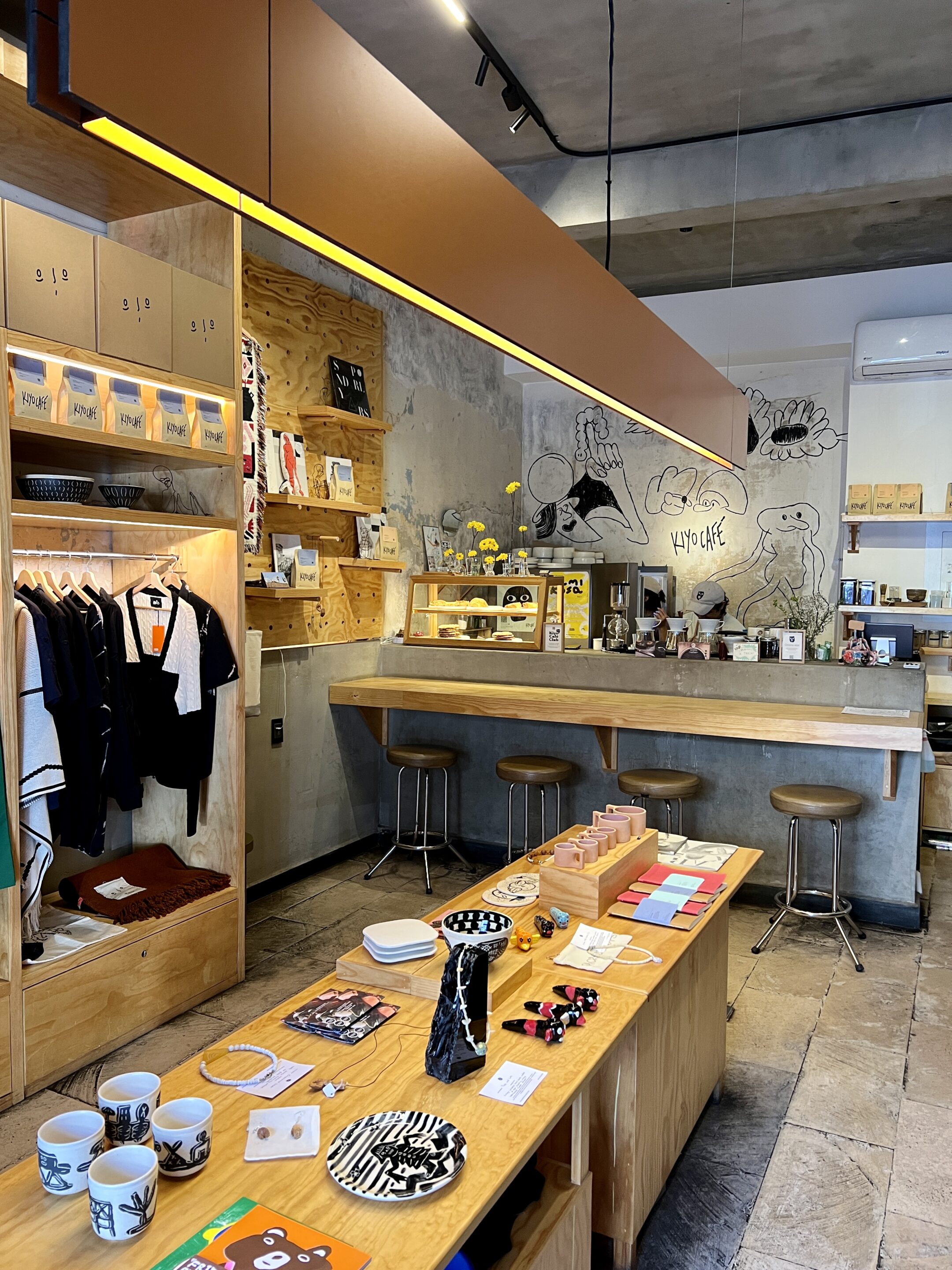 The interior is cute and a bit industrial. The concrete washed walls meet exposed beams and super cool hand drawn artwork by Moriz. There is a big piece by Argentinean artist Nico de Caro on the wall that really grabs your attention. I was hoping to find more pieces by this artist and to maybe take one home but they only had one other that was too huge to take home.
When the time came to order a coffee, I decided to go for a freshly prepared filter. This one was from a local Oaxacan producer in San Juan Lachao and it was truly beautifully presented with some sparkling water in a milky glass chemistry flask. Next to me sat two TikTok obsessed girls who ordered cold coffee cocktails and some food, which looked equally beautiful.
The coffee is prepared on a small Rocket espresso machine that is well hidden behind the bar and run by able baristas like Emmanuel who also dabbles a bit in latte art. For those with a sweet tooth, there is a small selection of cakes and pastries alongside a handful of more filling dishes like overnight oats and a breakfast muffin.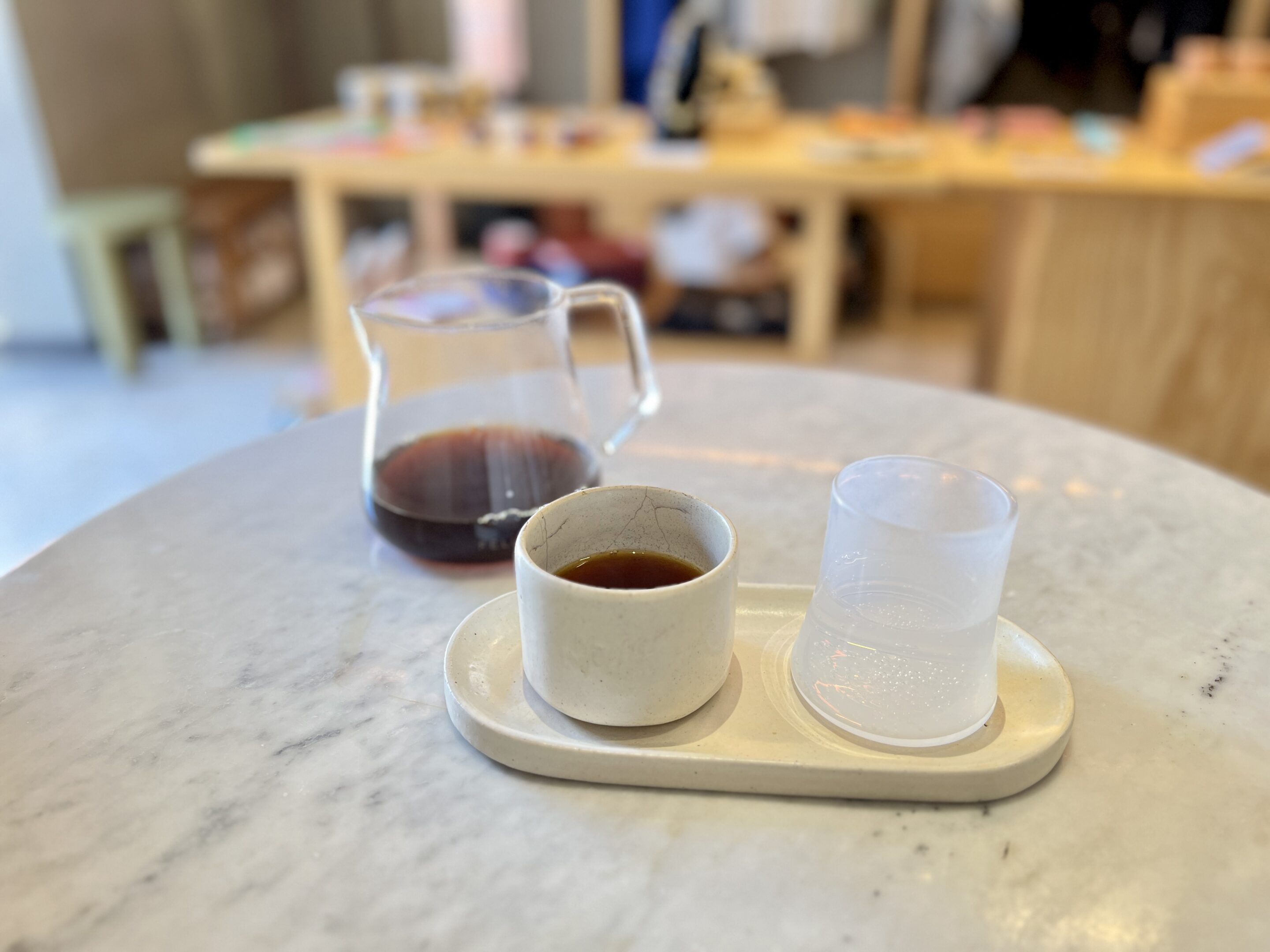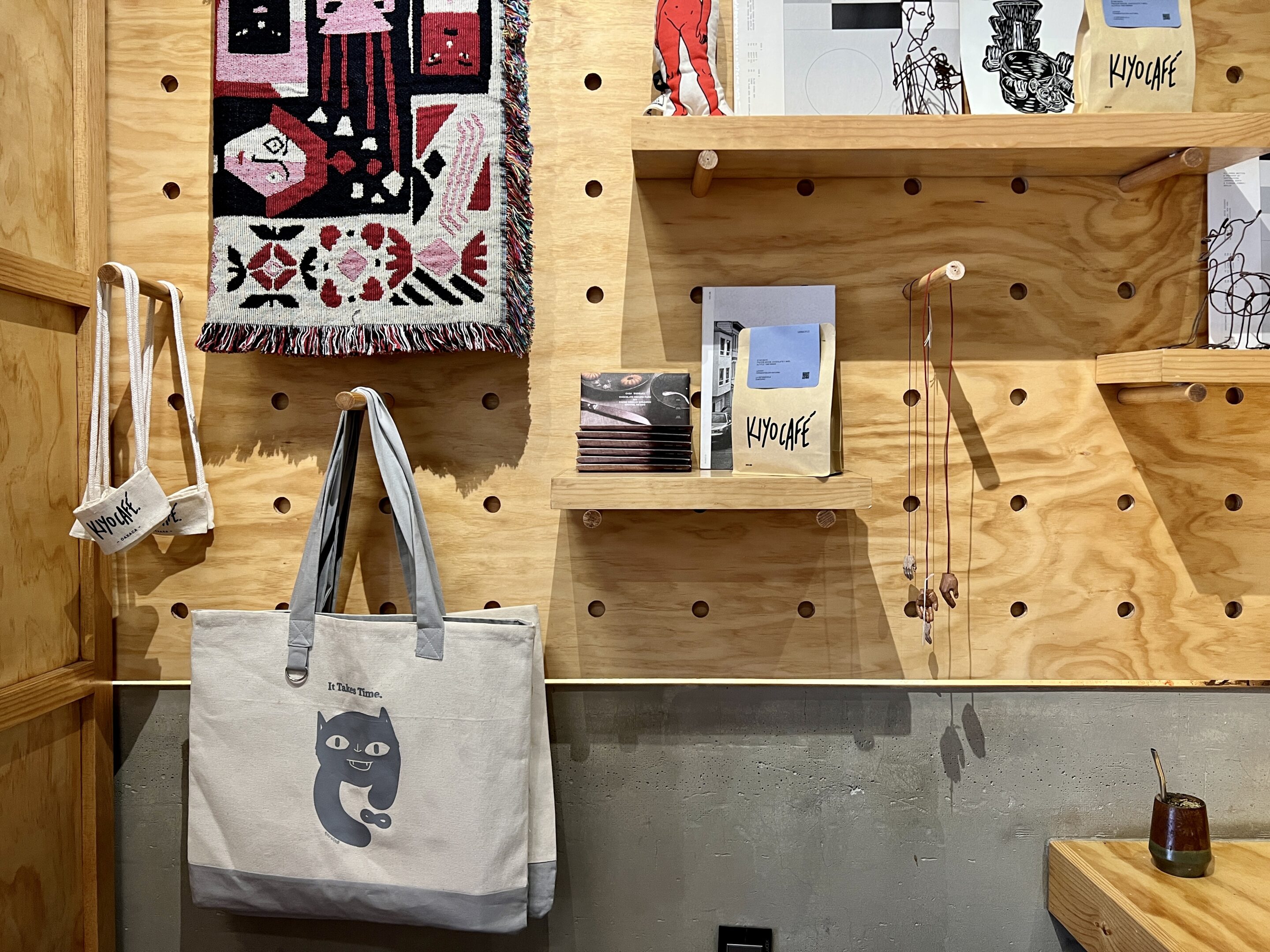 Kiyo is located right opposite another Oaxaca favourite, Boulenc, which is a well-known bakery and breakfast place. When I was in Oaxaca with Michal three years prior, we desperately tried to get a table there on three mornings and only succeeded once. In fact, before sitting down at Kiyo on my third visit, I had just devoured a freshly baked chocolate and almond croissant from across the road and I was still licking my fingers when I sat down for my afternoon coffee.
This is a great place to do some people watching and wind down a busy day of sightseeing, shopping and looking at art in the countless galleries that are dotted all over the city. I really loved this place and look forward to visiting again soon!