As a writer and blogger, it is often impossible to know who your words reach and touch. You'll most likely have a loyal readership that will follow your posts and articles with dedication and you'll have a lot of one-timers or irregular visitors who come to your site because they found you in Google, saw your article being shared somewhere or knew they'd find what they're looking for on your site. But then, there are still those unexpected moments when you suddenly come face to face with a fan in one of the most unexpected of places just like what happened to me a few days ago in magical Oaxaca, Mexico.
My partner and I were wandering around this cultural gem of a city, having just visited the beautiful botanical gardens and the Santo Domingo Temple when we headed a few blocks south to have lunch at Casa Taviche, a lovely little restaurant with probably the best set lunch I've ever had anywhere. As we ambled down Miguel Hidalgo, we passed a small coffee shop called Marito&Moglie that looked like a fine place to have great coffee so we took a mental note to go back there for a post-lunch caffeine kick.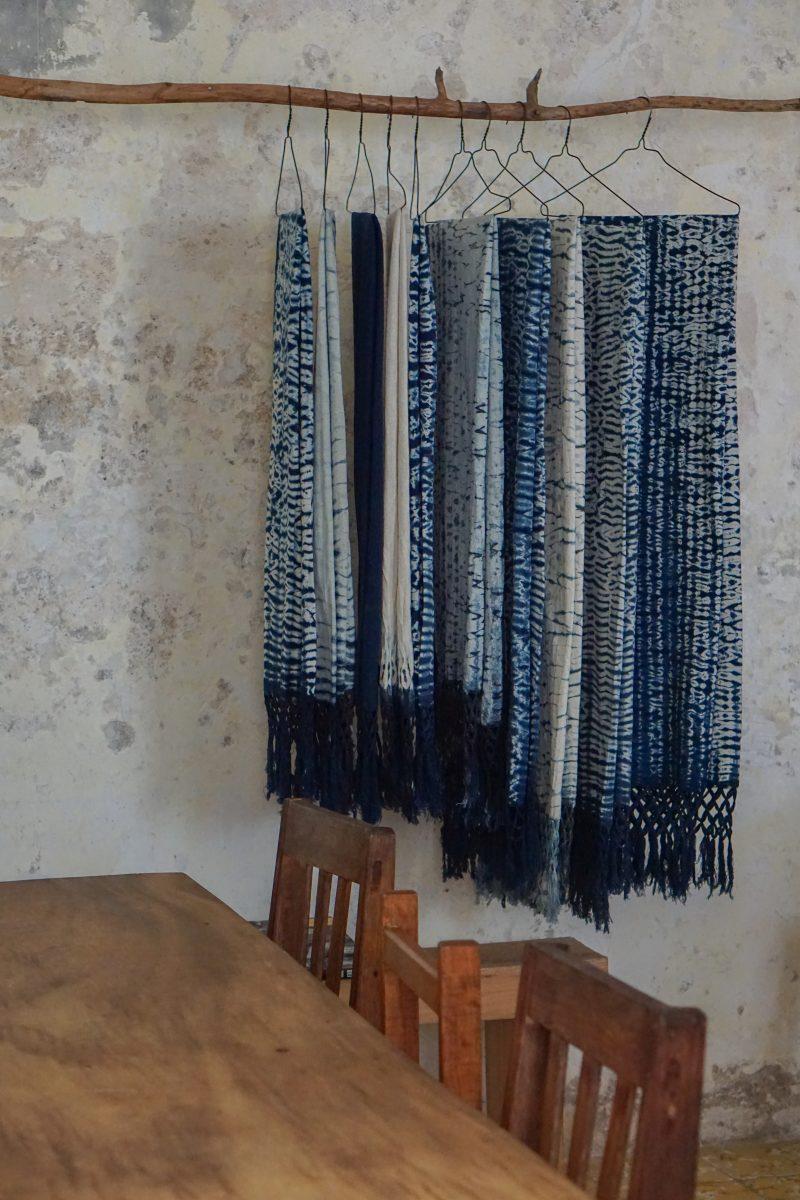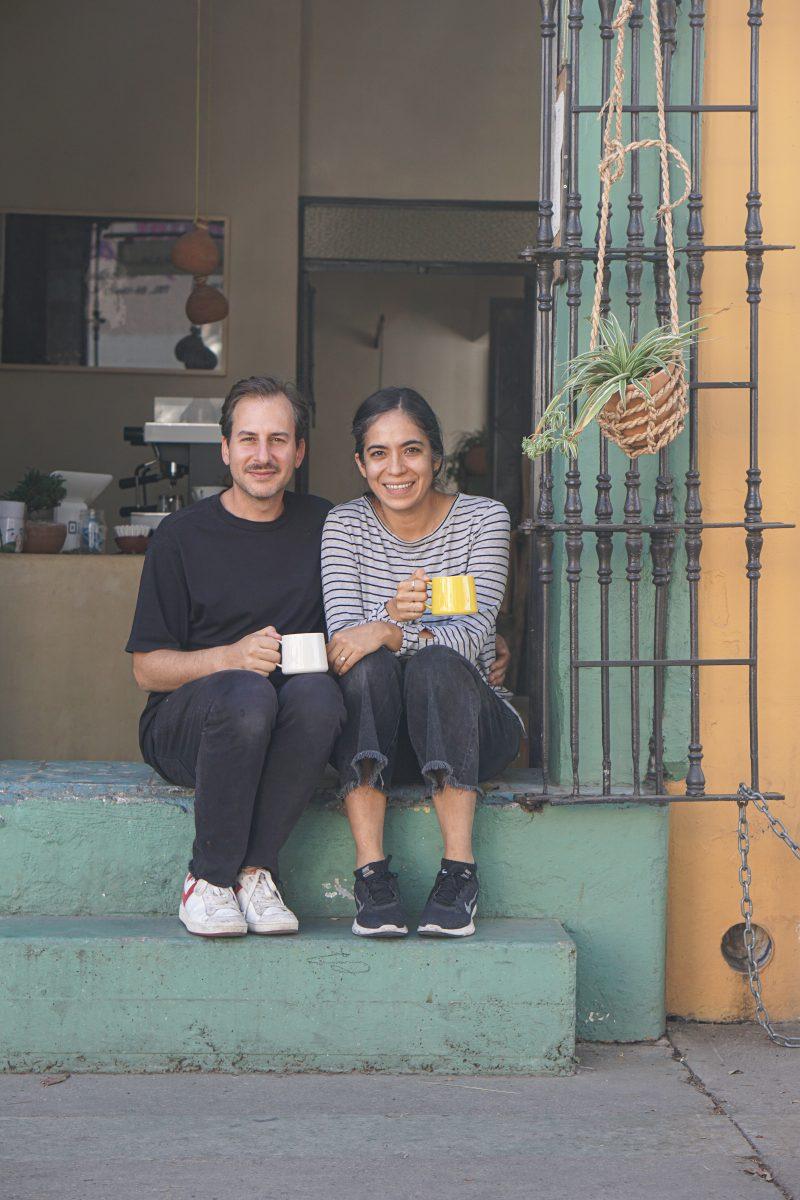 An hour later, we were stepping into this welcoming coffee bar and immediately struck up a conversation with Aurora Tostado who quickly came out as a big Coffeevine fan, followed shortly after by her stunned husband StafanoDe Bellis, who emerged from the kitchen rubbing his hands on his apron looking like he had just seen a ghost. "I cannot believe it," he said. "We got so much inspiration from your site. We used to find the best coffee bars in Amsterdam, Antwerp, Athens, Copenhagen and so much more. How incredible that you should now be standing here in Oaxaca in our own café!"
Admittedly, it was a huge coincidence. Before coming to Oaxaca, I had searched a few websites and Facebook groups to find the latest specialty coffee bars but my findings were slim. Of course, that isn't to say there is no great coffee to be found there, but many places simply put a Chemex on the shelf and write specialty coffee on a blackboard and think they're third-wave.
At Marito&Moglie, the approach is more professional. As you walk in, you are first greeted by a lovely curved bar that features a brew station with three Hario scales and Kalita drippers and a San Remo Zoe compact espresso machine. On the wall, you'll find various books including James Hoffmann's World Coffee Atlas and a seasonally changing menu of local and international single-origin coffees.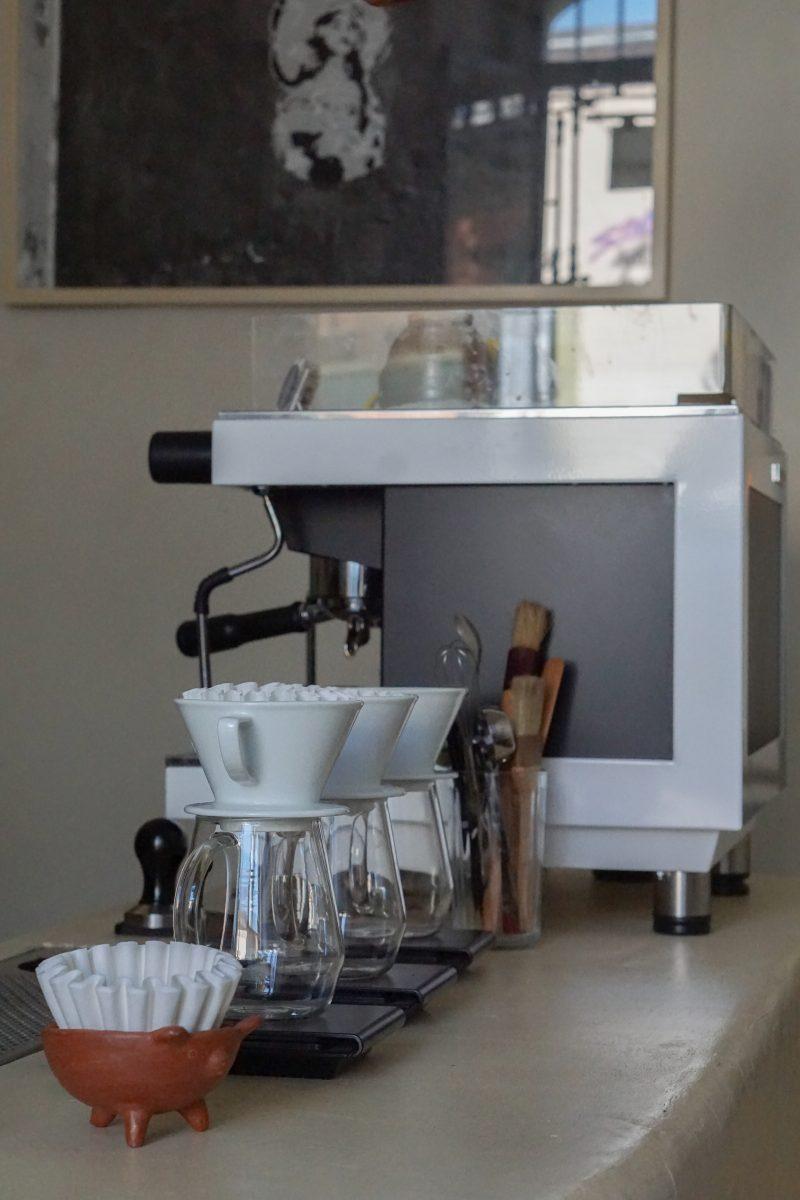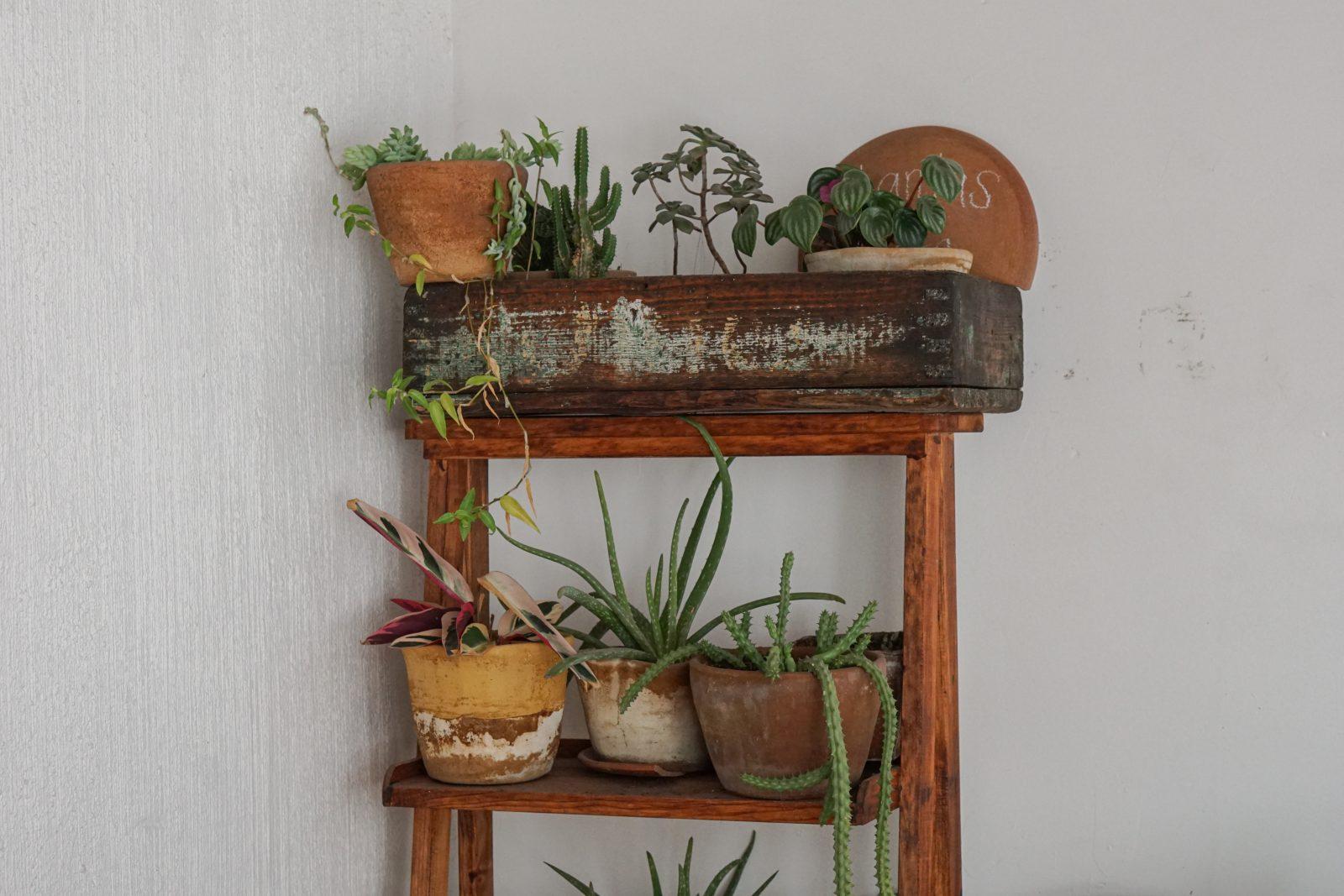 Further back, you'll find a cosy seating area with a sunny terrace full of cacti and succulents and a display of handcrafted table cloths and throws in beautiful colours. As Stefano got to work on our delicious pour-overs, he shared another fun story that shows just how small this world really is. Shortly after opening, the girlfriend of Standart Magazine founder and editor Michal Molcan walked past this café while she and Michal were on a two-month working holiday in Mexico. Her eyes apparently fell on a few copies of the said magazine that were being kept on a shelf by the door at that time and she decided to go in.
Needless to say, her and Michal became regulars at Marito&Moglie in no time and Michal, who is also a friend of mine, was delighted when I sent him warm regards from Aurora and Estefano a few days ago. It is clear that these two really want to create a café that is a bit more refined than what you can find elsewhere in the capital of a Mexican state that is known for producing fine specialty coffees but that you can rarely enjoy in Europe.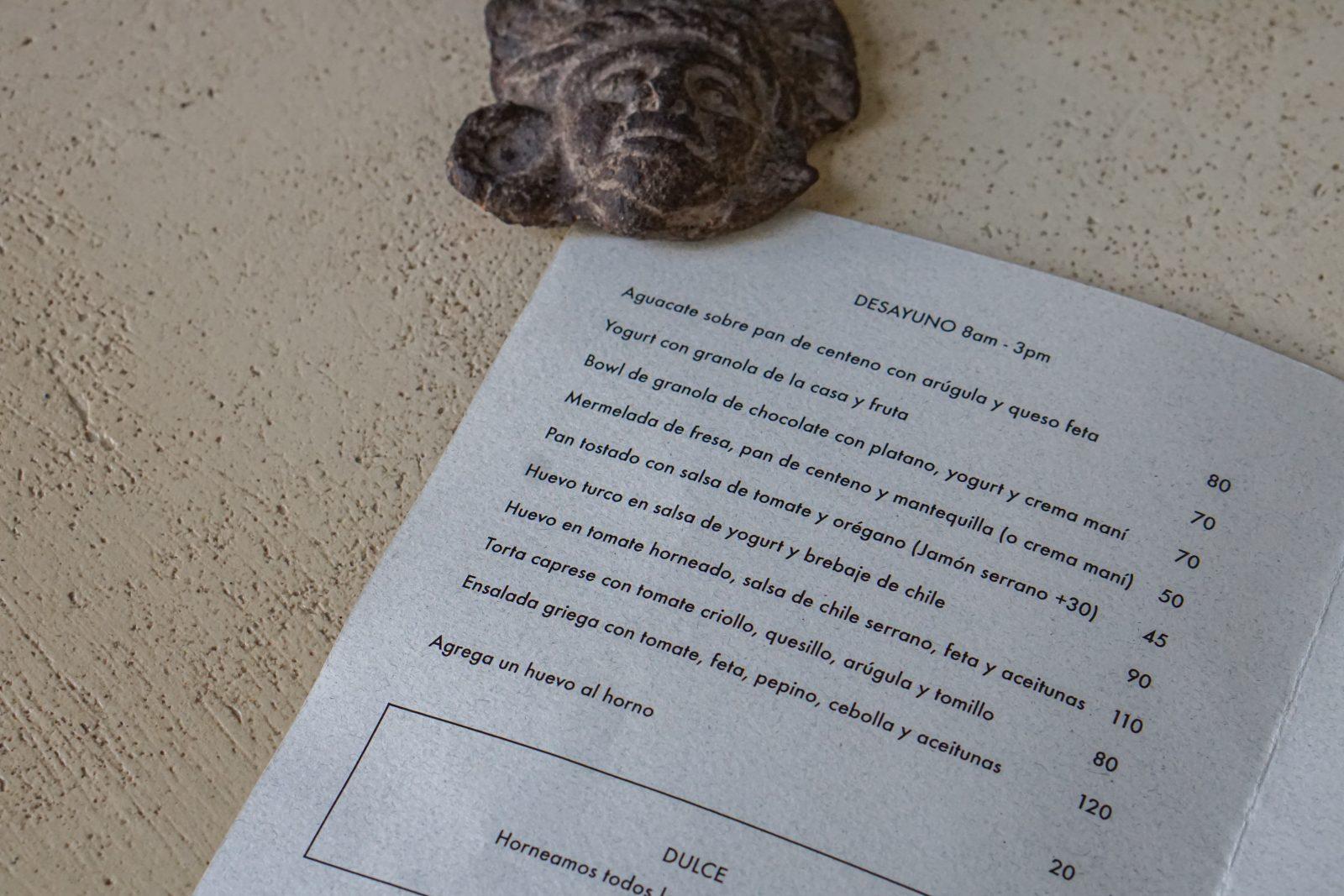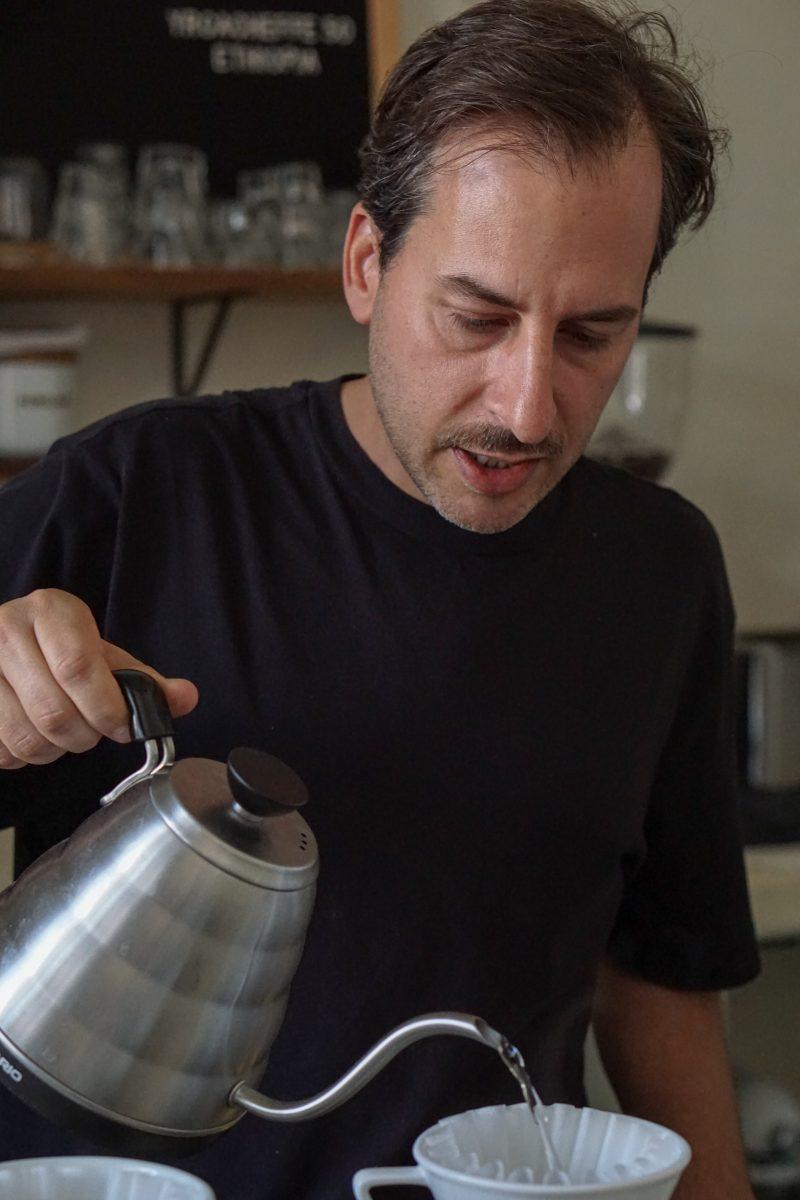 From the homely interior to the thoughtful touches and the heart-warming hospitality, Aurora and Estefano have figured out how to translate their global inspiration and influences into something truly Mexican. Whether you want to pop in for a delicious breakfast or just a banging cup of coffee, this gem of a café is all you ever wanted in this most beautiful of Mexican cities.