Java is the brain child of former barista world champion and Kaffa co-founder Robert Thorensen. Opened shortly after he won the champtionships back in 2000, Java was one of the first specialty coffee shops in the Norwegian capital and by the looks of it during our visit, it's still going strong.
Erica and I popped in on a Tuesday morning after we had spent a good few hours at the Kaffa roastery the day before and had arranged to meet with Robert for a coffee. He was keen to brainstorm some ideas for an event he was planning and we were keen to get him and Kaffa on board for our coffee subscription service. The latter worked out rather well actually, Kaffa is one of three outstanding roasters who provided a great coffee for our November '14 "Northern lights" special. Check it out here.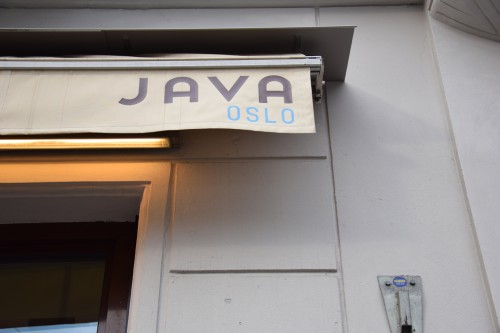 Java is located on a busy but quite residential street north of the center of Oslo surrounded by cute eateries, wine shops and close to a beautiful grave yard. It sounds morbid but it's a hauntingly scenic place. See it for yourself when you're on your way to Grünerløkka. The café itself is cozy and colourful but not suitable for mums with prams or freelancers as there really isn't anywhere to sit. It's the kind of place you go to for your morning espresso, croissant and to check the headlines of the local papers.
Robert, Erica and I found a spot at the bar where we got our caffeine fix while taking some photos and discussing the ways we could work together. It was quite clear from the first moment of meeting Robert that he's someone with a vision of where he wants to get and someone who always considers various routes. Like a clever Sat-nav. His dedication to the local coffee scene is omnipresent and despite the fact that he operates more in the background these days, he's still trying to spread the love of great coffee to shores far and near. Currently he's involved in a project that's trying to set up a new roastery in Brooklyin, NY for example.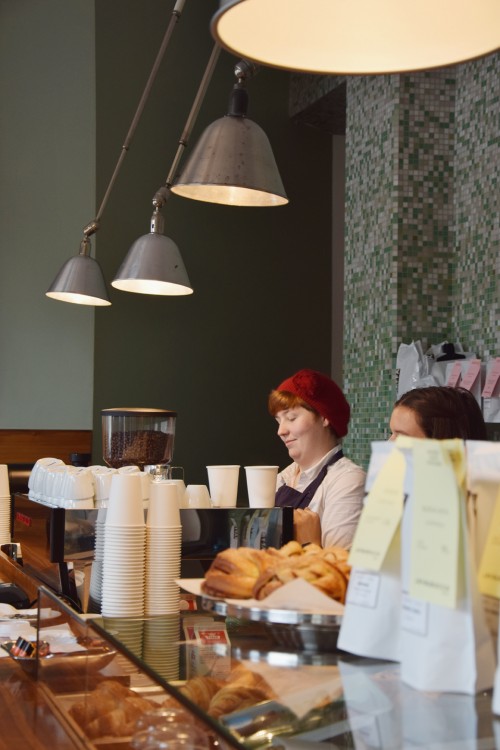 Unlike most roasters who keep coherent branding across their products and cafés, Java and Kaffa have seperate identies but are hopelessly interwined, which is a good thing because you get to sample all the wonderful coffees that Rune and the other kids roast over at the Kaffa roastery, right here. They also have carefully prepared sandwiches and some funky imported soft drinks like Fritz Kola. It might be a bit out of the way for people who are not in an Airbnb or staying with friends in the area but as one of Oslo's coffee culture founding father cafés it's certainly worth a visit!