It has been a while since a café opened in Amsterdam that quickly became the talk of the town. Yet, that is precisely what Saint Jean on the Lindengracht experienced shortly after opening at the end of October 2021.
Located on a beautiful corner in the Jordaan, Saint Jean is the kind of café that regularly has a long line of patiently waiting customers outside and that has quickly won a lot of fans from all walks of life. Why, you might ask? After all, there are plenty of excellent coffee bars in the city. And you're right.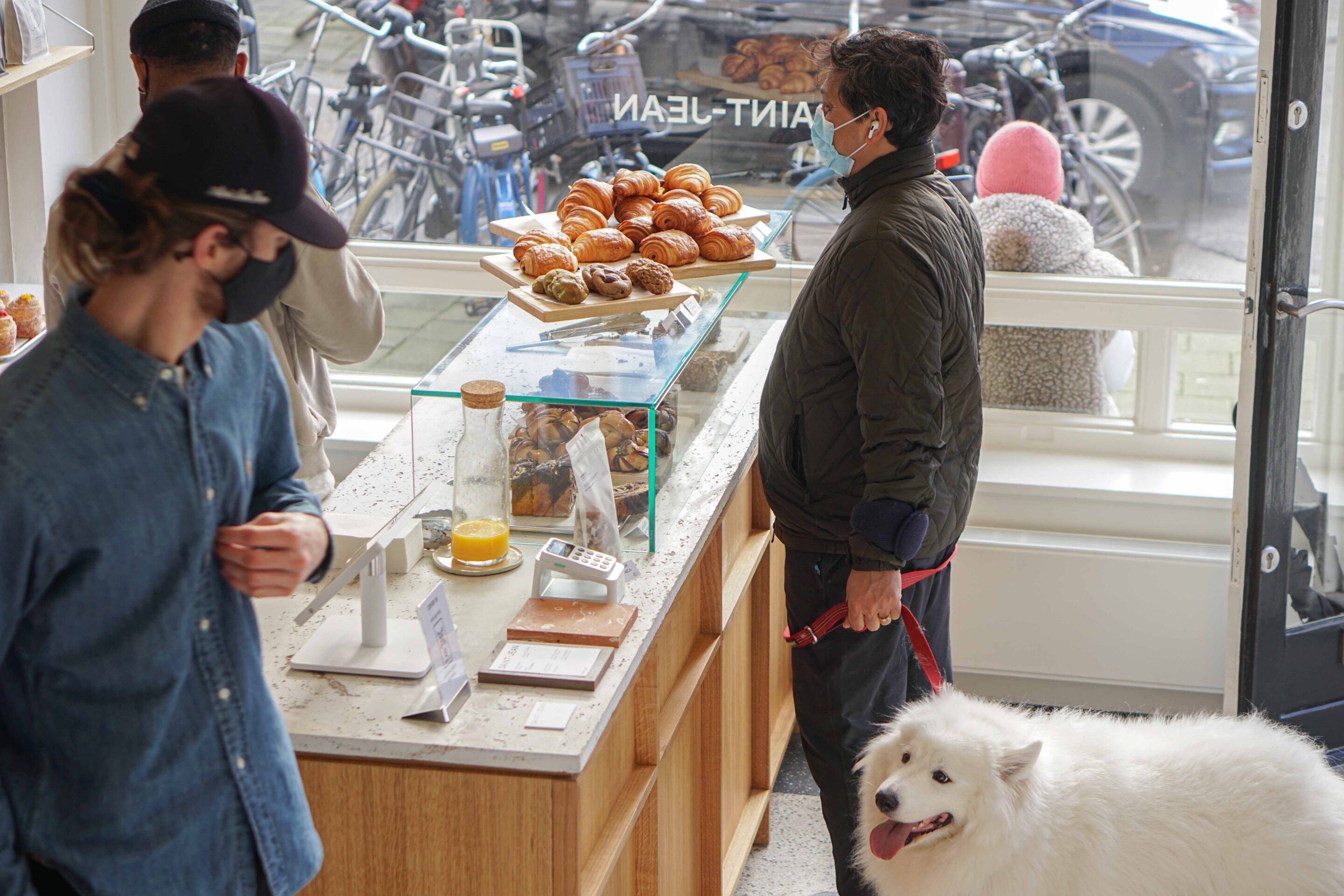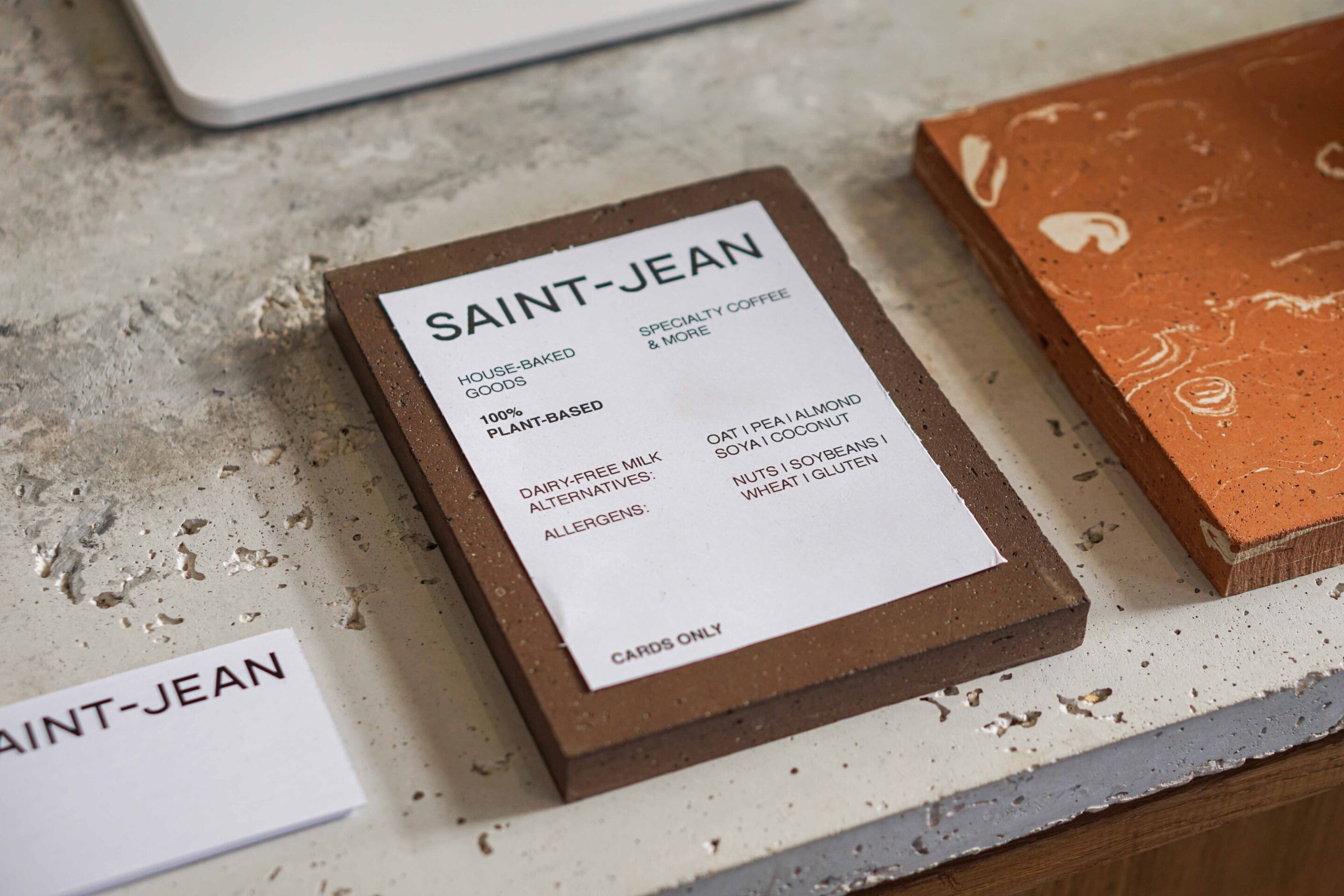 However, what sets Saint Jean apart is three things. First, it has excellent customer service, which is still not something that is always a given here. Second, it has a great location in a part of town that has not a decent specialty coffee bar since Headfirst closed on the Westerstraat many years ago. And third, everything they serve is plant-based.
The latter is what has people going bananas because Saint Jean's pastries are simply out of this world.
The idea for this café first came to founder Yann Pierre-Jean after he left his job in the fashion industry and began experimenting with plant-based baking. "I've had a plant-based diet for many years and I was always disappointed by the quality of vegan pastries available out there," he told me while we sat outside Saint Jean in the winter sun.
He recalled that one of the biggest challenges was finding the right ingredients that were not tofu or flaxseed based. "I wanted to make pastries that looked and tasted like ones made with butter," he said.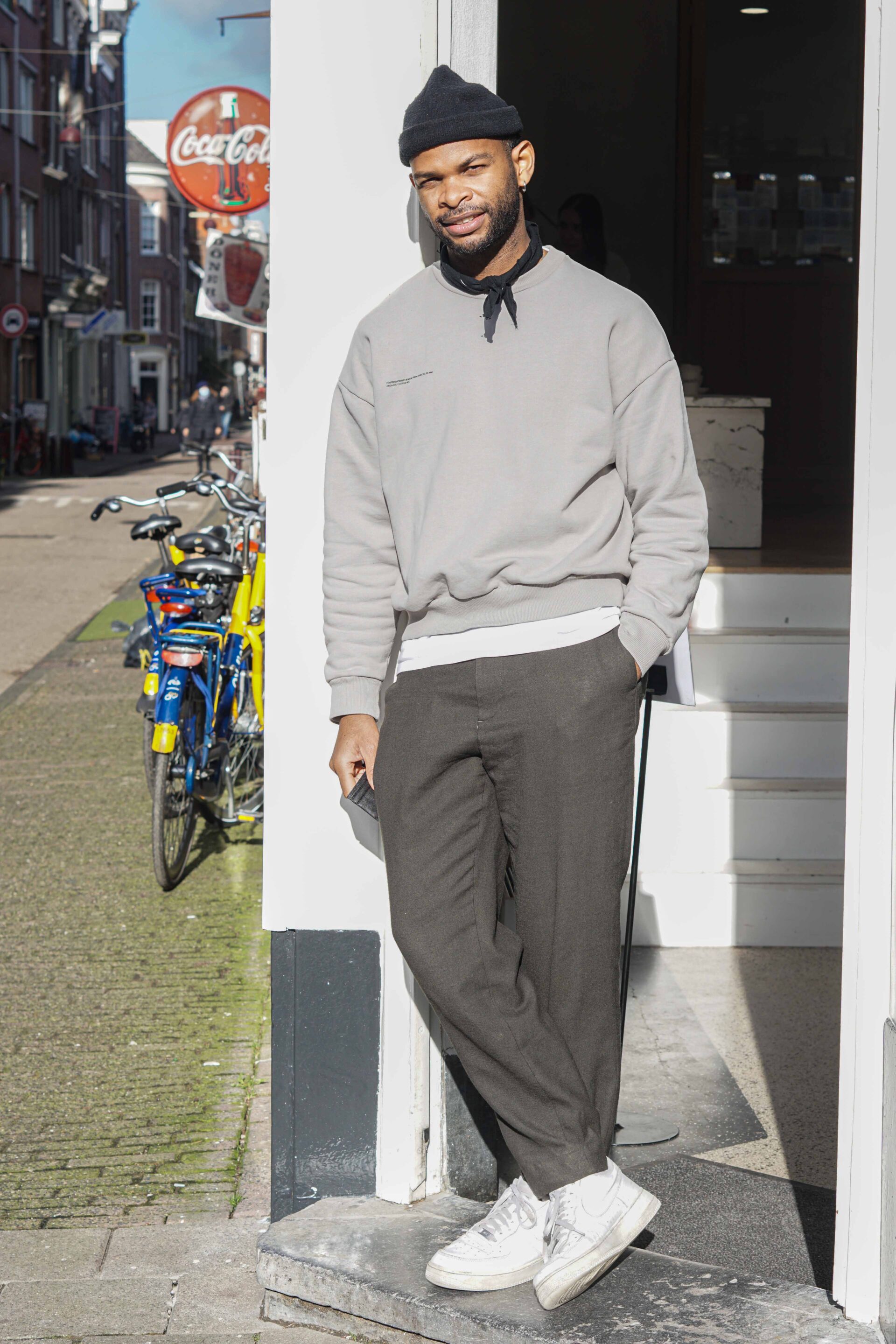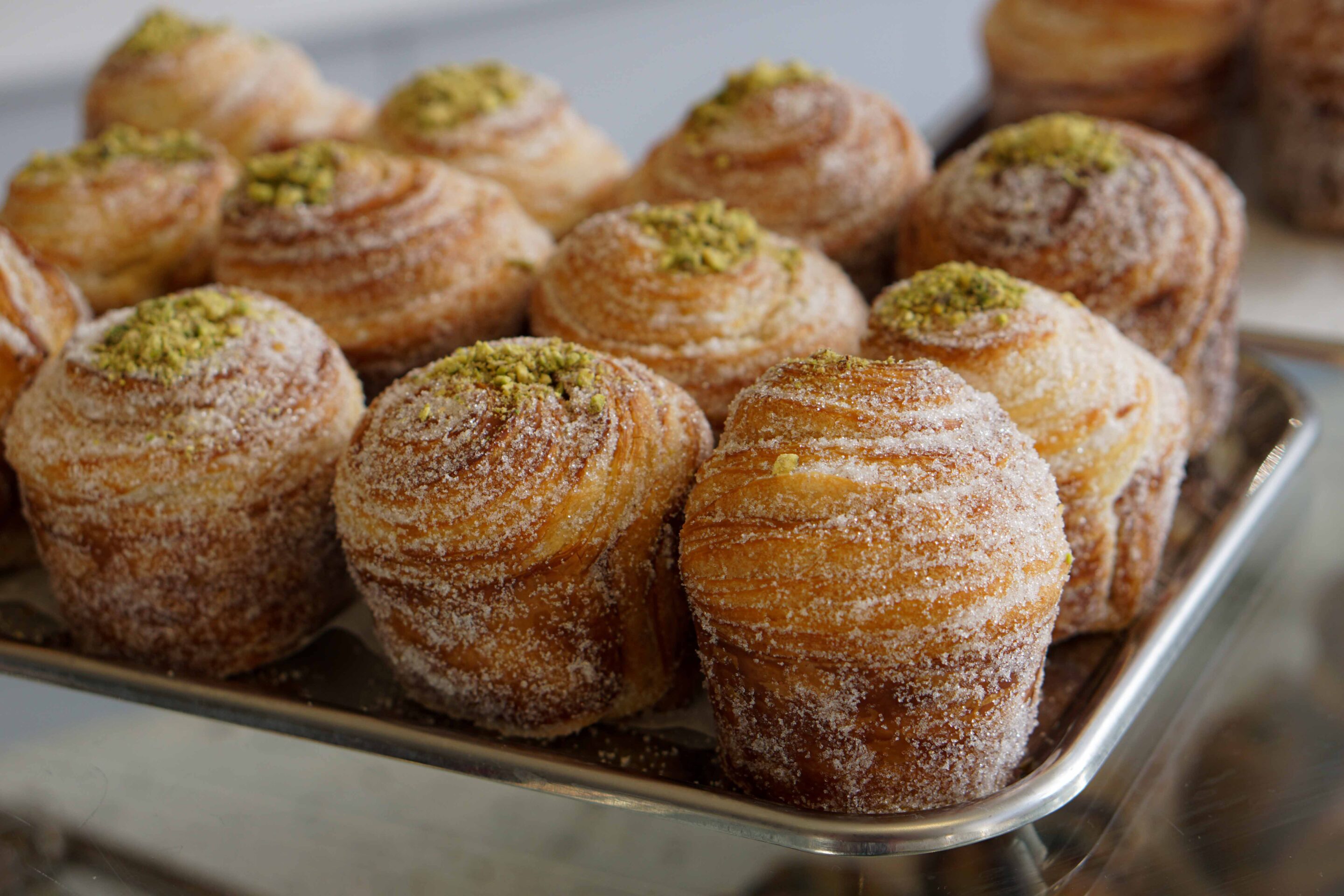 Before long, he created a small business called Rustic Pastries and gained a devoted following on Instagram that eventually resulted in his pastries being sold all over The Netherlands. Then, one day he happened to stumble upon an empty corner store on the Lindengracht and immediately knew that this was it.
"I put together a business plan in a few days, had a few meetings with the owner who was specifically looking for a cool new concept and then I got the keys. It all happened really fast," he recalled.
Saint Jean is thus an evolution of his previous baking business with the customer-facing element that he was previously missing and there is no doubt that it's been a raging success even though Yann is more modest about it.
The space is moderate in size, featuring a counter on the street level where all the day's creations are displayed while on the mezzanine, there is some seating before you reach the kitchen where the baking magic happens. If you're early, you can still score one of the signature cruffins filled with a homemade pistachio cream that is absolutely divine.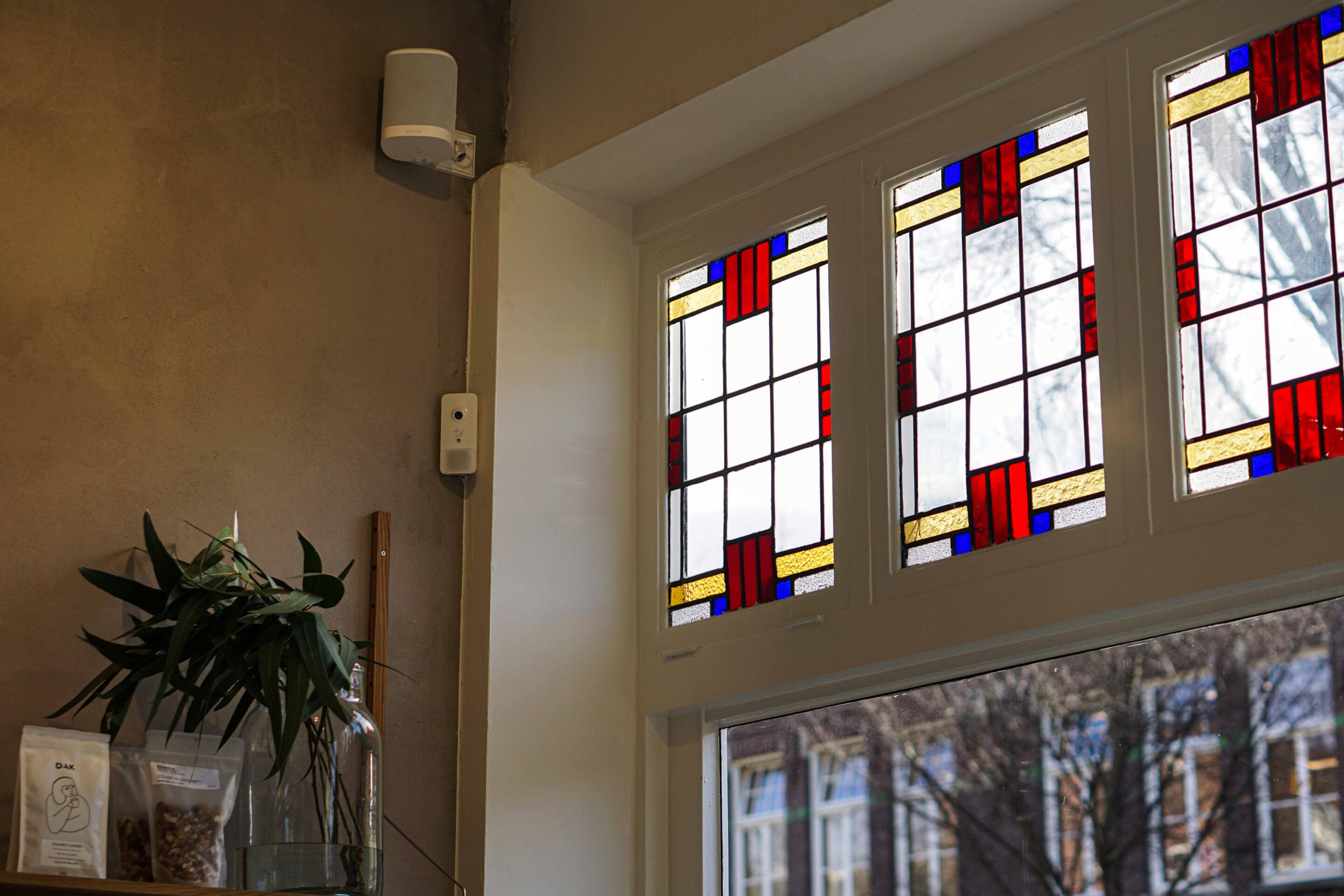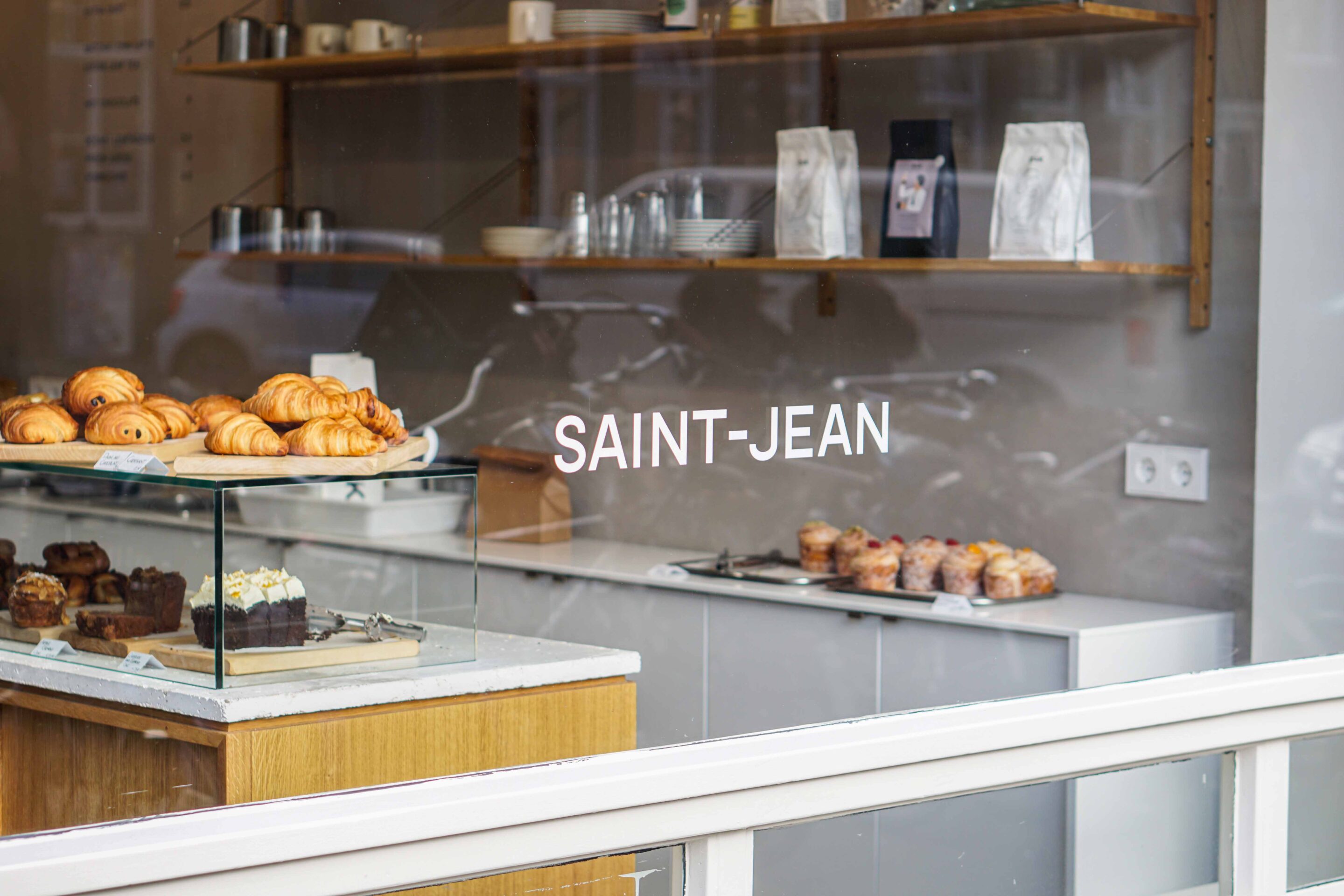 For his coffee, Yann chose two main suppliers. Moto, a roastery founded by former co-founder of Bocca Tewis Simons and DAK, a local Amsterdam roaster who I personally love very much. There is a lot of different plant-based milk to choose from although Oatly and Sproud are by far the most popular.
As I stood there enjoying a delicious pain au chocolate, I noticed just how badly the neighbourhood needed a place like this. So many people live in the Jordaan and yet, they often have to walk all the way to Haarlemmerstraat or Elandsgracht before they find a decent coffee bar.
What's more, Yann specifically didn't want to open yet another coffee bar in West. "I wanted somewhere really local and cute," he explained while waving at a local customers walking his dog.
I am always fascinated by the stories of people like Yann who come from a completely different background, have a really unique idea and implement it with such craft and I'm not gonna lie, I've never tasted plant-based pastries that tasted this good. Chapeau!