As is the case with any city, town or village, sometimes in order to find the best kept secrets you need people on the inside to give you the right tips. While sipping on a refreshing glass of nitro cold brew, Verve DTLA store manager Hannah told me about this little coffee bar in Chinatown where a former chemist prepares all of his coffees using Modbar equipment only. Now that sounded like my kind of place so I set off to hunt it down.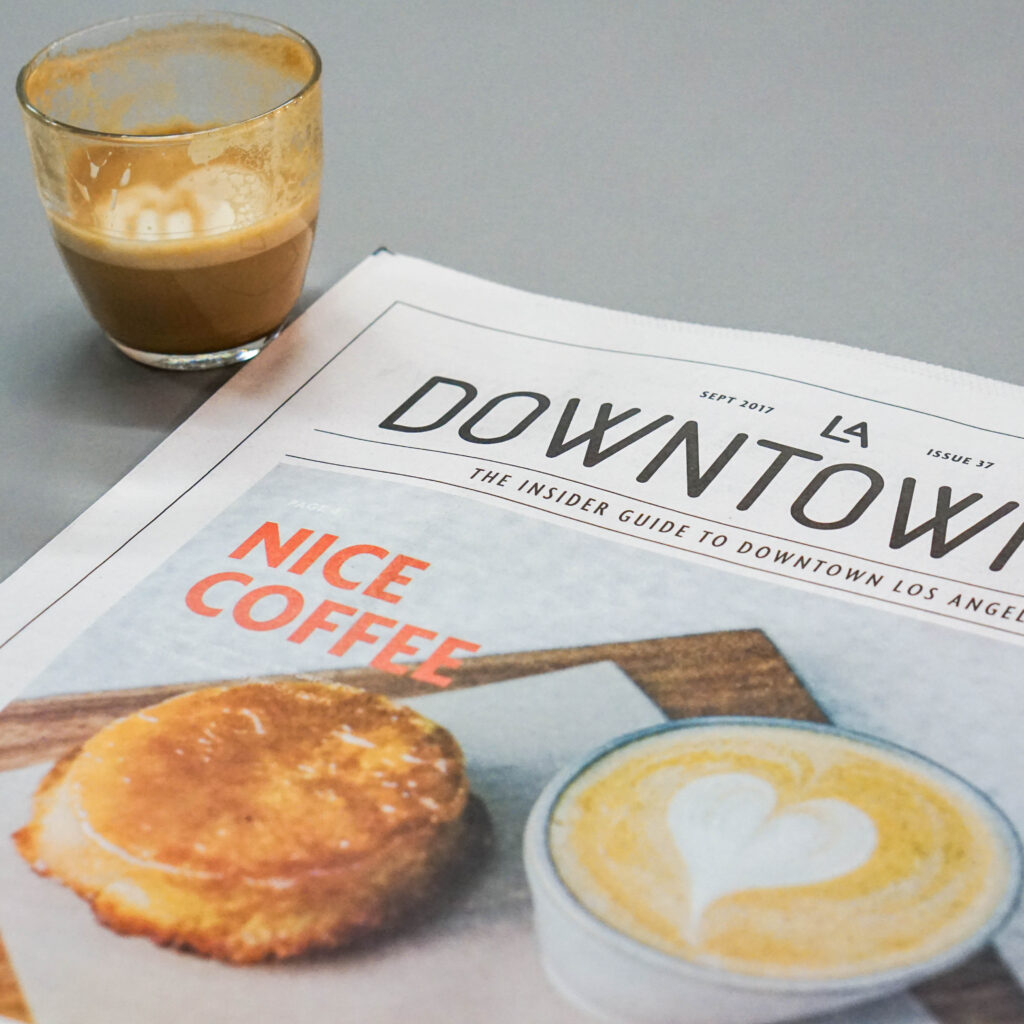 Indeed, Endorffine Coffee lies hidden inside a shopping arcade that you wouldn't necessarily visit as a tourist unless you know what you were looking for. What I didn't expect to see at 11am was a never ending line of people waiting to get their hands on Howlin' Ray's Nashville style fried chicken. Another place you clearly needed to know about and by the looks of it, a lot of people did.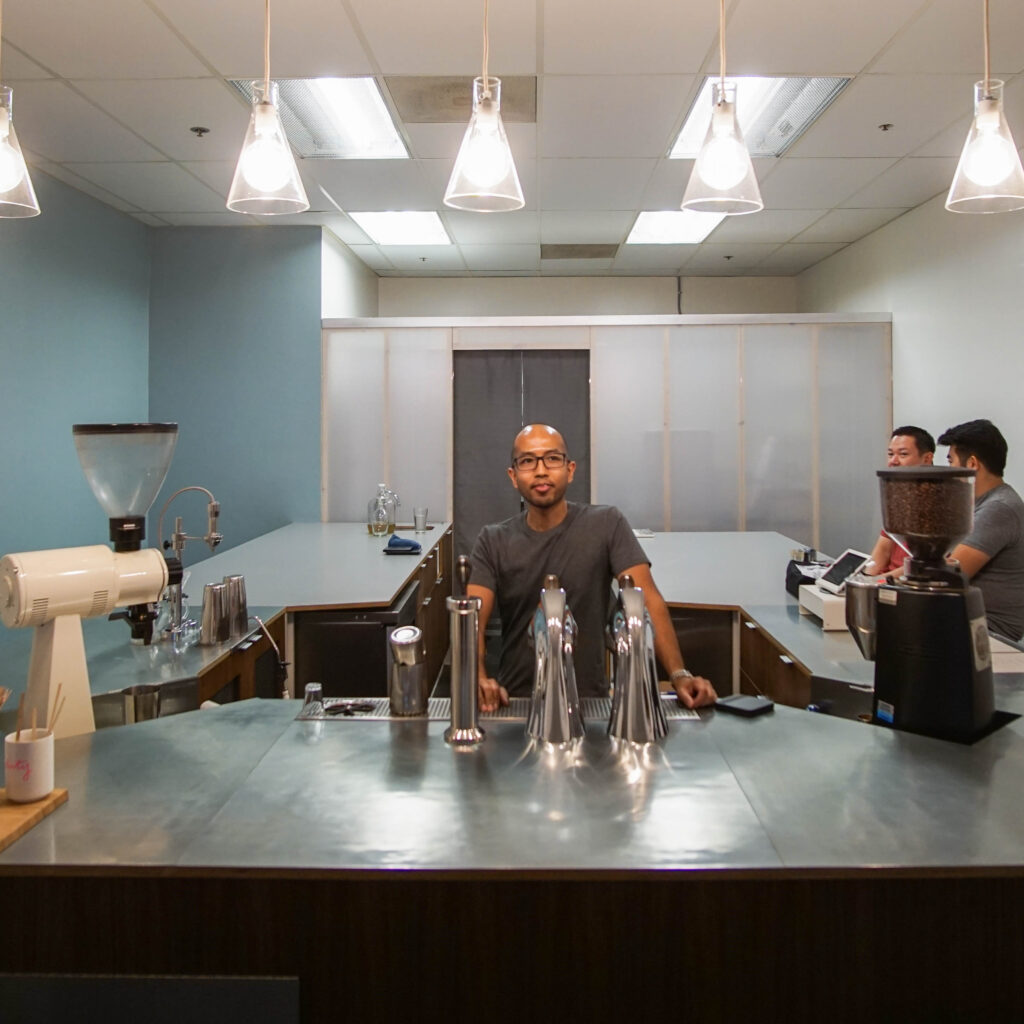 Endorffine is barely more than a small gallery, dominated by a U-shaped bar in concrete grey with a few artworks on the wall. The star here is the coffee and how founder Jack Benchakul prepares it. As Hannah from Verve had promised, Jack uses only Modbar equipment to pull his espresso shots and prepare his pourovers but the true stars of the menu are his out of the ordinary signature drinks, including: Coconut Macha Latte, Vanilla Pandan Cold Brew Latte and the Palm Sugar Whiskey Cold Brew Latte.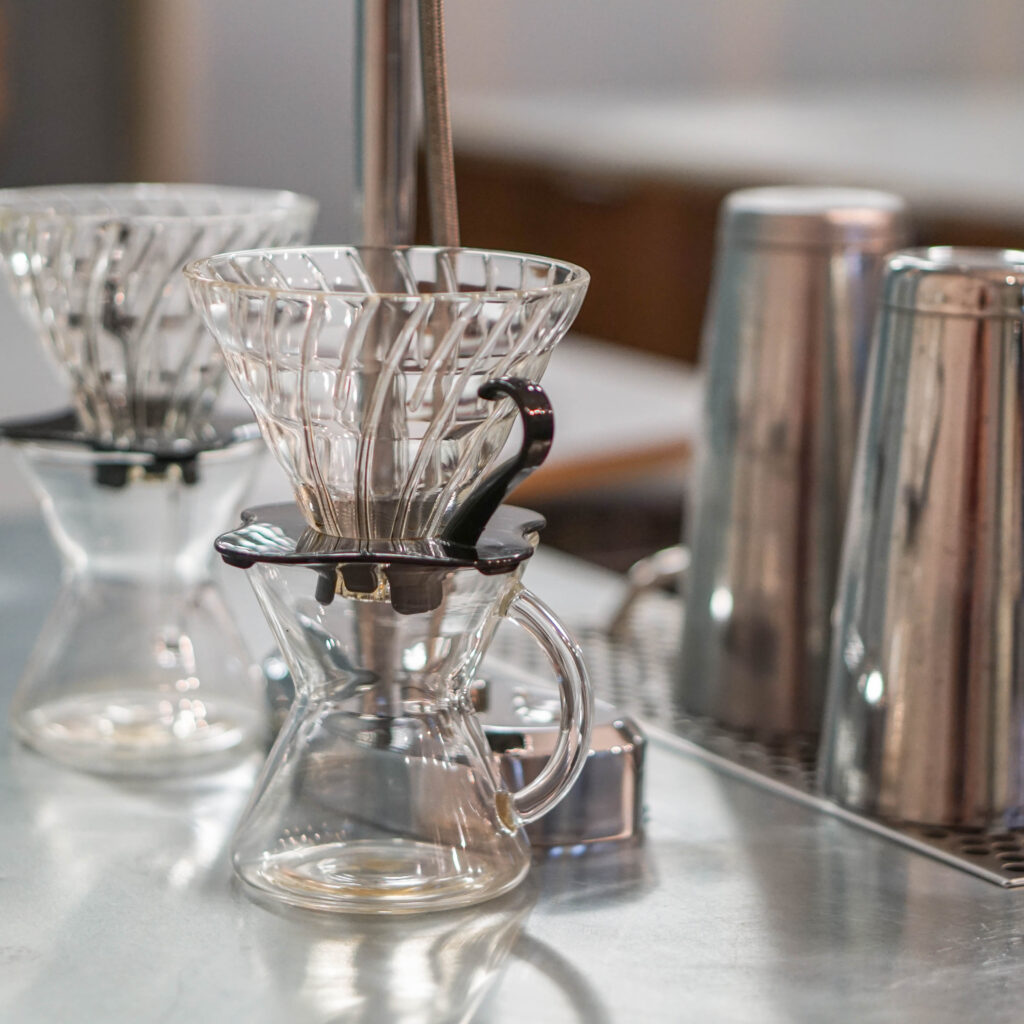 As I took a seat at the bar, Jack was emptying a bucket of cold brew that had been extracting for a few hours. While he really only misses his white lab coat to truly look like a chemist, that is not the entire truth about his career up to this point. His way into coffee took him via the pastry and restaurant business before he had his coffee epiphany at a Blue Bottle Cart after getting scolded by a colleague for wanting to put cream in his coffee.
A few years later he was running a Cognoscenti Coffee pop up coffee shop in the local Scoops outlet before he decided that it was time to go his own way. George Hu, the 'godfather' of Chinatown offered him a space in this arcade and Jack didn't have to think for long before he said yes.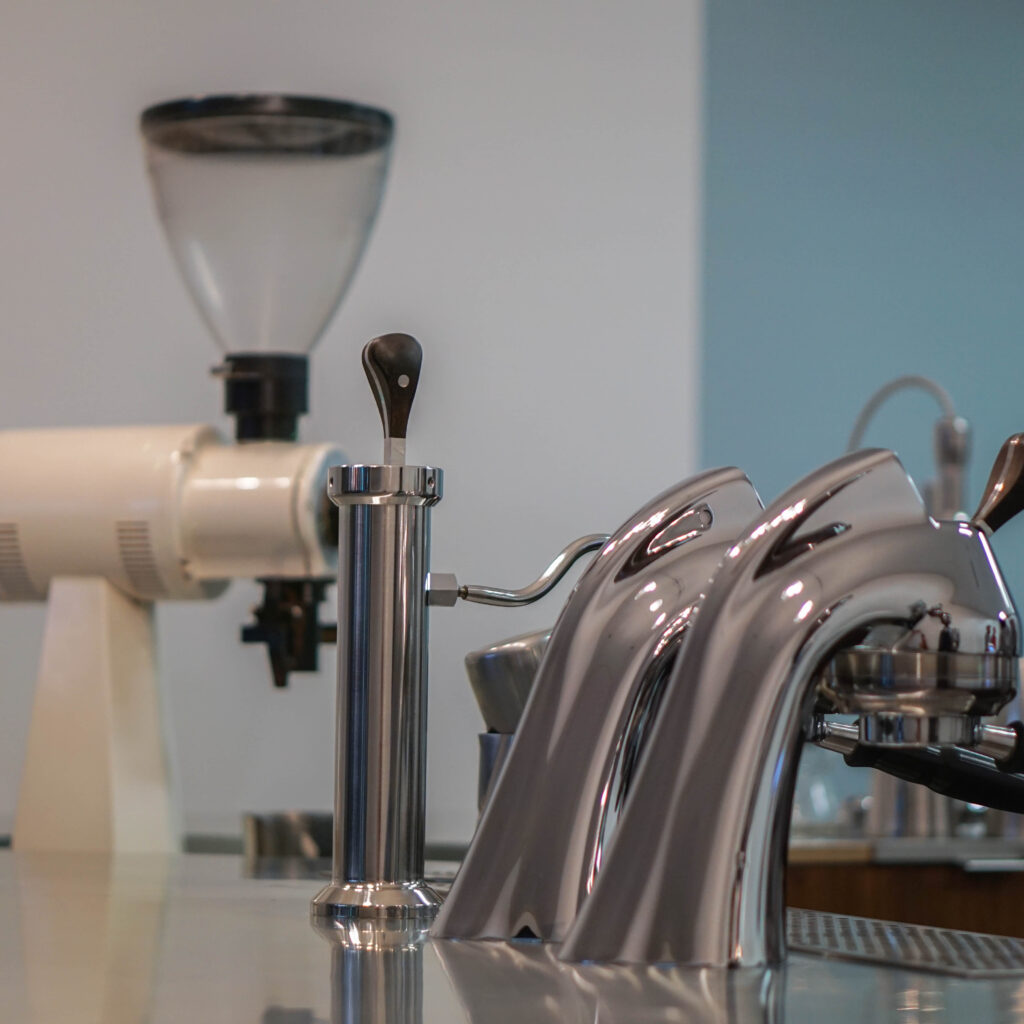 Jack works mostly with the likes of Heart Coffee Roasters from Portland and chose subdued and minimalist equipment and design for his own café because he wants to be as transparent as possible. Truth be told, in his café there really is nowhere to hide anyway.