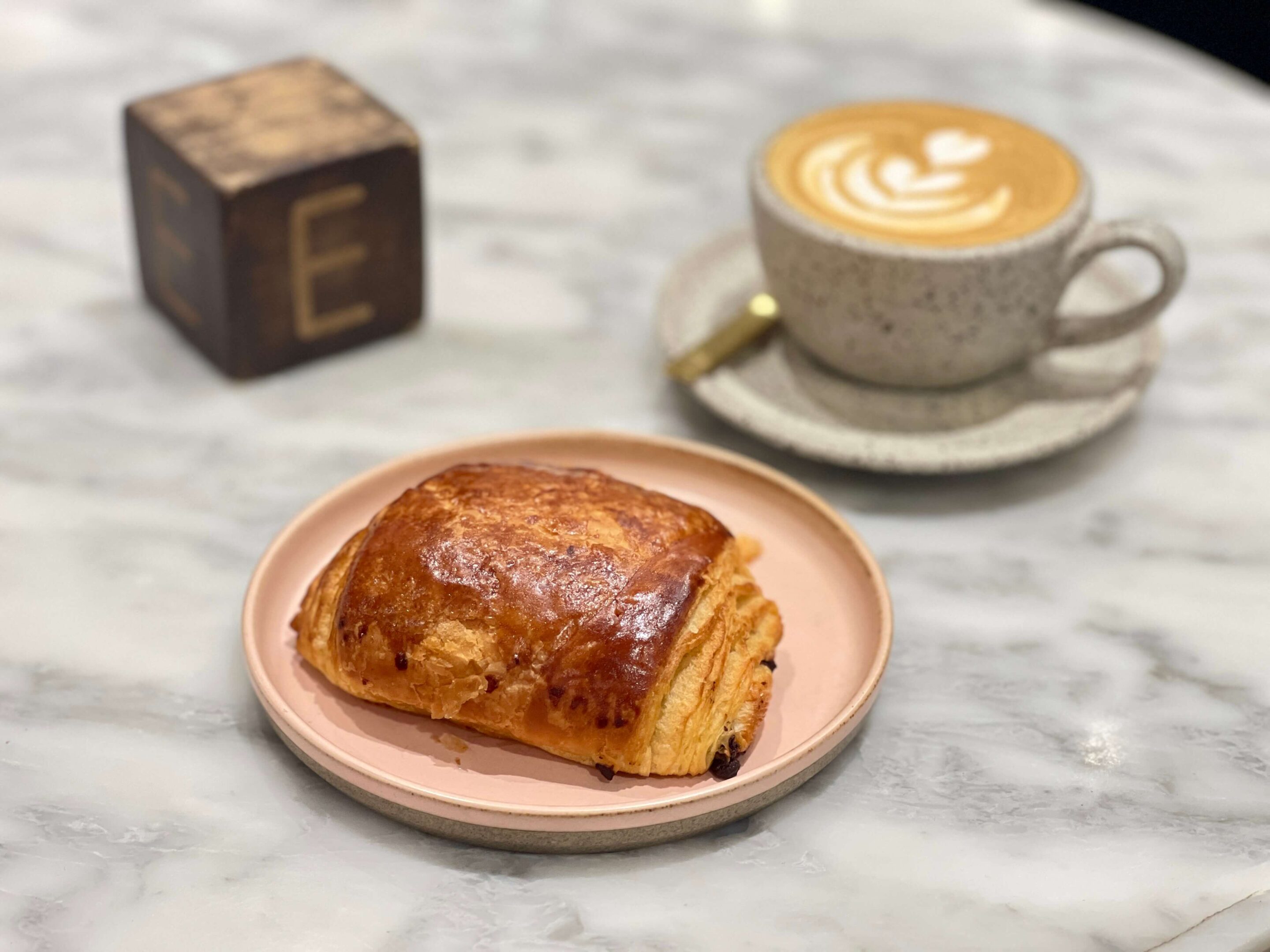 On a very rainy Saturday morning in New York City the other day, I left my partner Michal in our hotel bed – he had gone out the night before and was happily snoring between the sheets – and hopped on the subway to Lower Manhattan to start my day with a coffee at Suited Coffee, a place that I heard much about.
Lower Manhattan is a strange place on the weekends. Traditionally, this is the beating heart of the Financial District and from what I remembered, it was not a busy residential area though I recent years some towers have been converted into luxury apartments apparently and there are plenty of hotels in the area to keep places like Suited busy even on the weekends.
The café has an interesting interior design with a large bar and counter area, some window seating and a curved dining area with a handful of tables. Navy blue and white tones dominate while the pillars have mirrors and interesting fabric coverings that are a nod to the original inspiration for this place.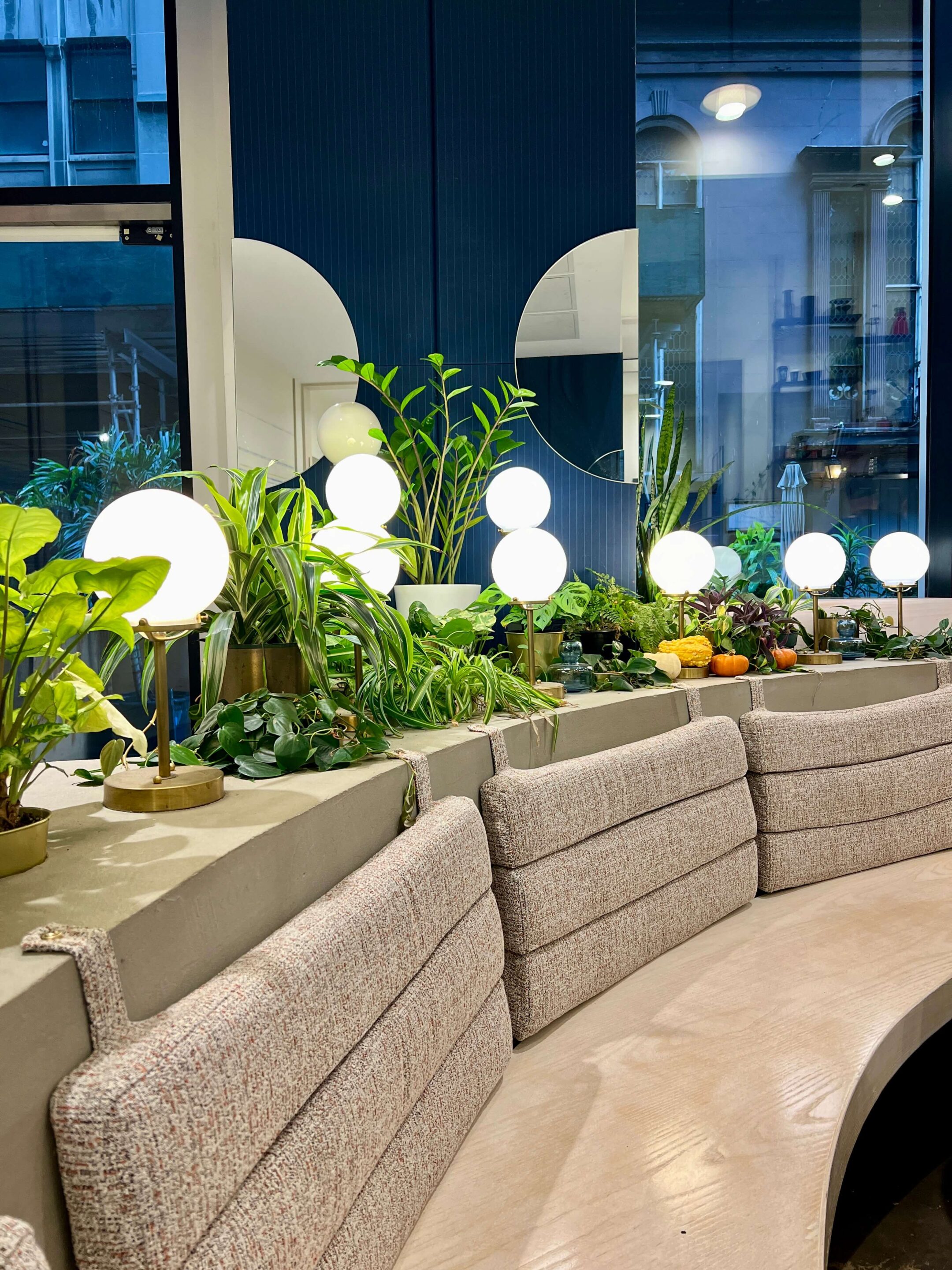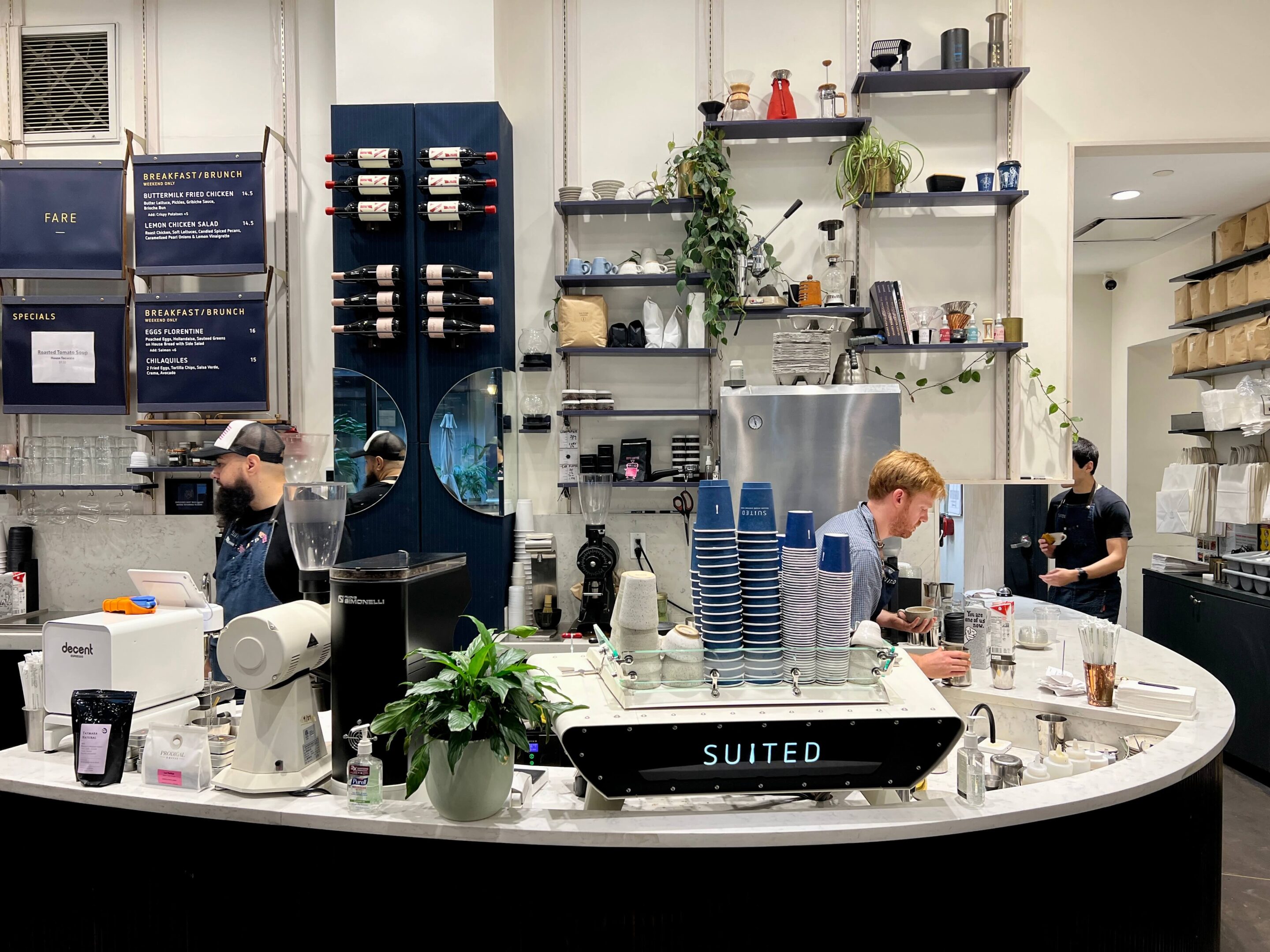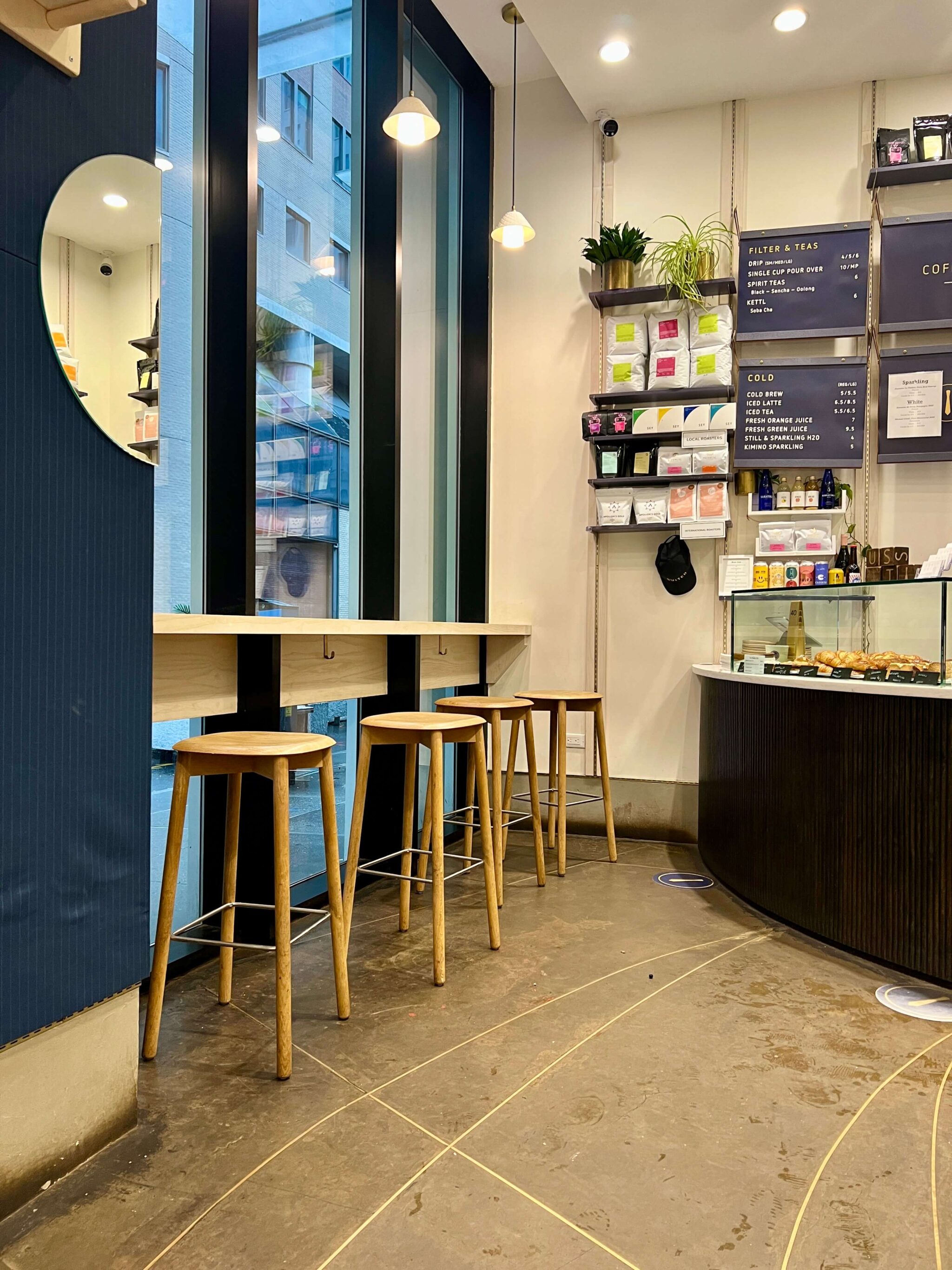 Suited was founded by Andrew Fazio and Wilson Johnson in 2020 who wanted to pay hommage to their families' craftsmanship heritage. Andrew's father is an Italian-American tailor who makes bespoke suits while Wilson's father is an artist and craftsman who creates one-of-a-kind pieces. Thus creating the link with specialty coffee was a natural progression for the founders.
At Suited Coffee, you can find a regularly rotating list of American and International roasters such as Nomad, Tim Wendelboe and Manhattan alongside local favourites like SEY and Prodigal Coffee althought their house espresso blend is roasted by their own head barista. After inspecting the coffee and food menu, I sat down at one of the tables and ordered a Flat White along with a chocolate croissant. I particularly awed by their beautiful ceramics, created by Yuku Nishi Kawa.
As I sat there sipping my coffee, the barista called across the counter: "You're from The Coffeevine, right?" Unexpected. "I am a friend of Dario's of Bluebird Coffee and he told me you are working together this month, are you not?" he inquisited. "I am indeed. What a small world!" I replied. Turned out Jeremy, like Bluebird is South African and he had been browsing my Instagram page a few days prior. Gosh, I love the internet!
Suited also has an extensive breakfast and lunch menu with a fully equipped kitchen where they prepare classic dishes like Eggs Florentine, Chilaquiles and Suited pancakes. Though Suited is indeed a bit further away from the main tourist attractions in the city, it is a great place to stop by on your way to the upper parts of Manhattan or before jumping on the ferry to the Statue of Liberty or any of the other islands.
Highly recommended!