One of the great things about Los Angeles, and there are many, is taking your care for a drive and just seeing what you stumble upon. During our most recent visit to La La Land we had just come out of LACMA and were in desperate need of coffee to keep us going for the rest of the day's activities. As we took our car down Beverly Boulevard and chanced upon Larchmont Boulevard that immediately caught our eye with its relaxed, almost small town feel to it.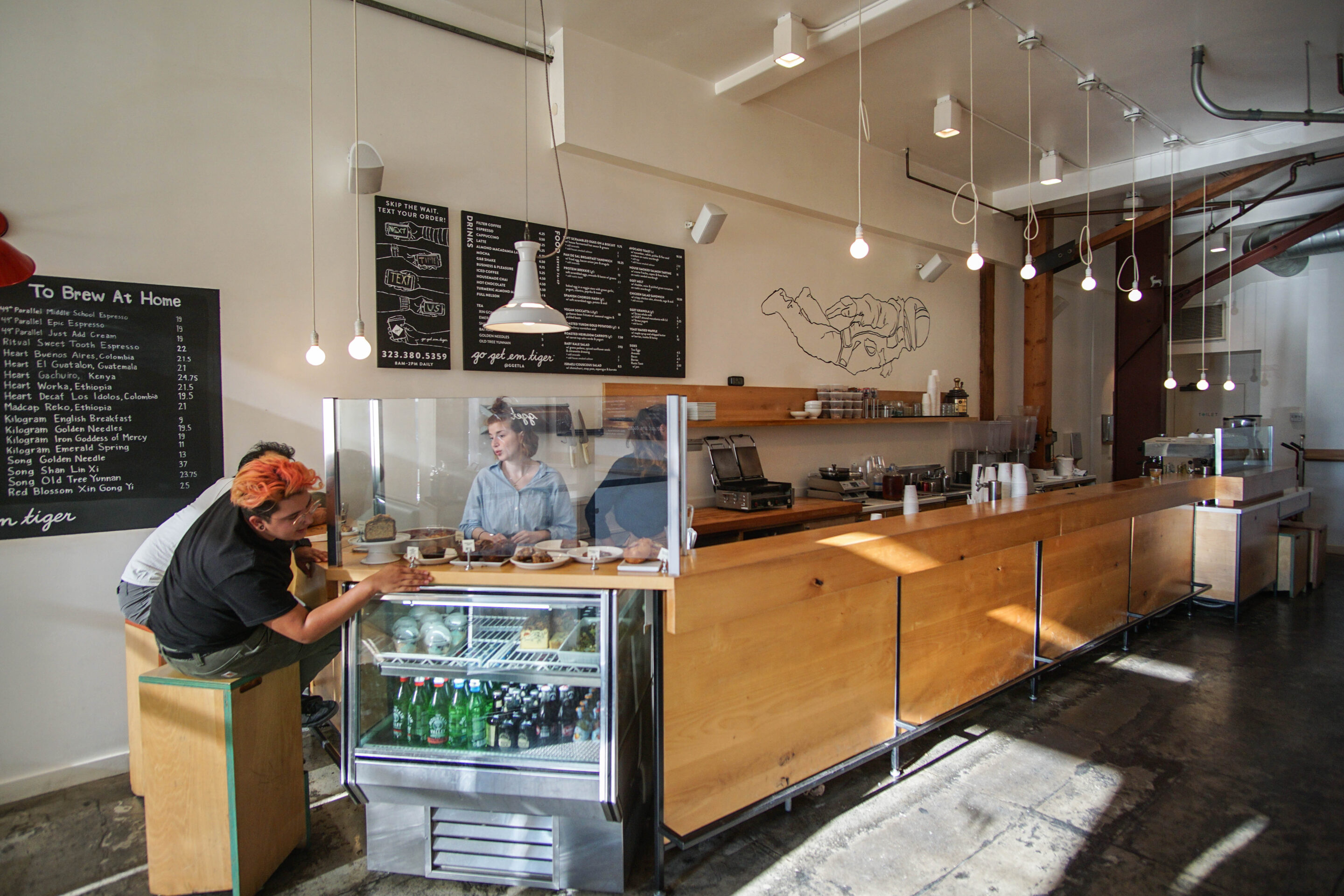 After taking a casual walk up and down the street, we found Go Get Em Tiger, a cozy neighbourhood coffee shop that had the blinds down to stop the afternoon sun from giving all its guests a hefty sunburn. If we hadn't seen someone come out with a cup of coffee, we would have missed it.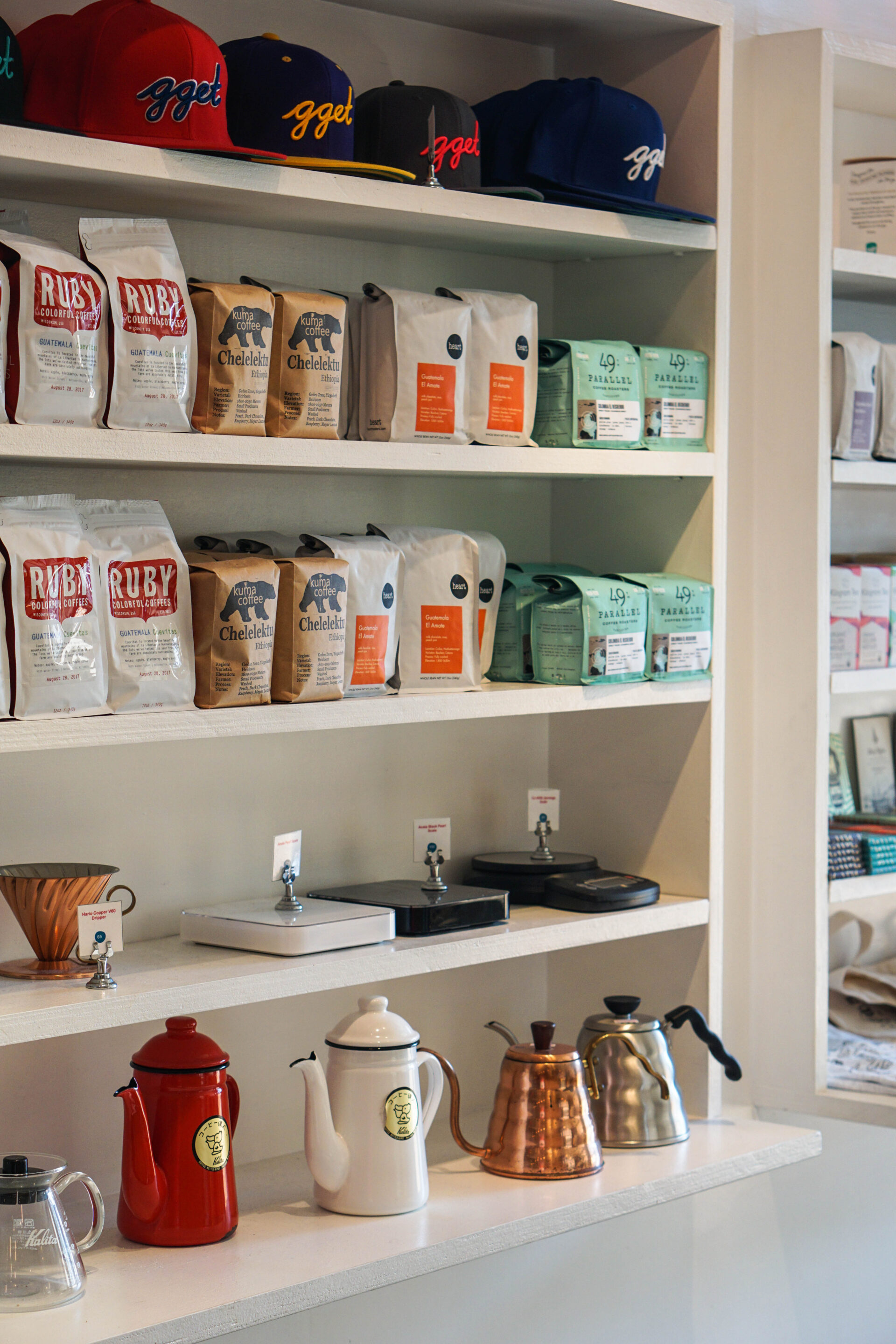 The inside of this friendly coffee shop that belongs to the same family as G+B Coffee is bright and warm, sporting lots of wood, old industrial elements and cute touches of colour that give it an almost nostalgic feel. After inspecting the menu I decided to go for their signature drink 'Business & Pleasure'. Consisting of three different beverages, B&P starts off with a refreshing palate cleanser made from Chinese green tea with citrus before one transitions to a short of espresso (in my case it was Kuna Coffee's Ethiopia, Chelelektu) and finishing off with a gorgeous glass of homemade almond and macadamia milk, a bit of raw sugar and another shot of the same coffee blended together.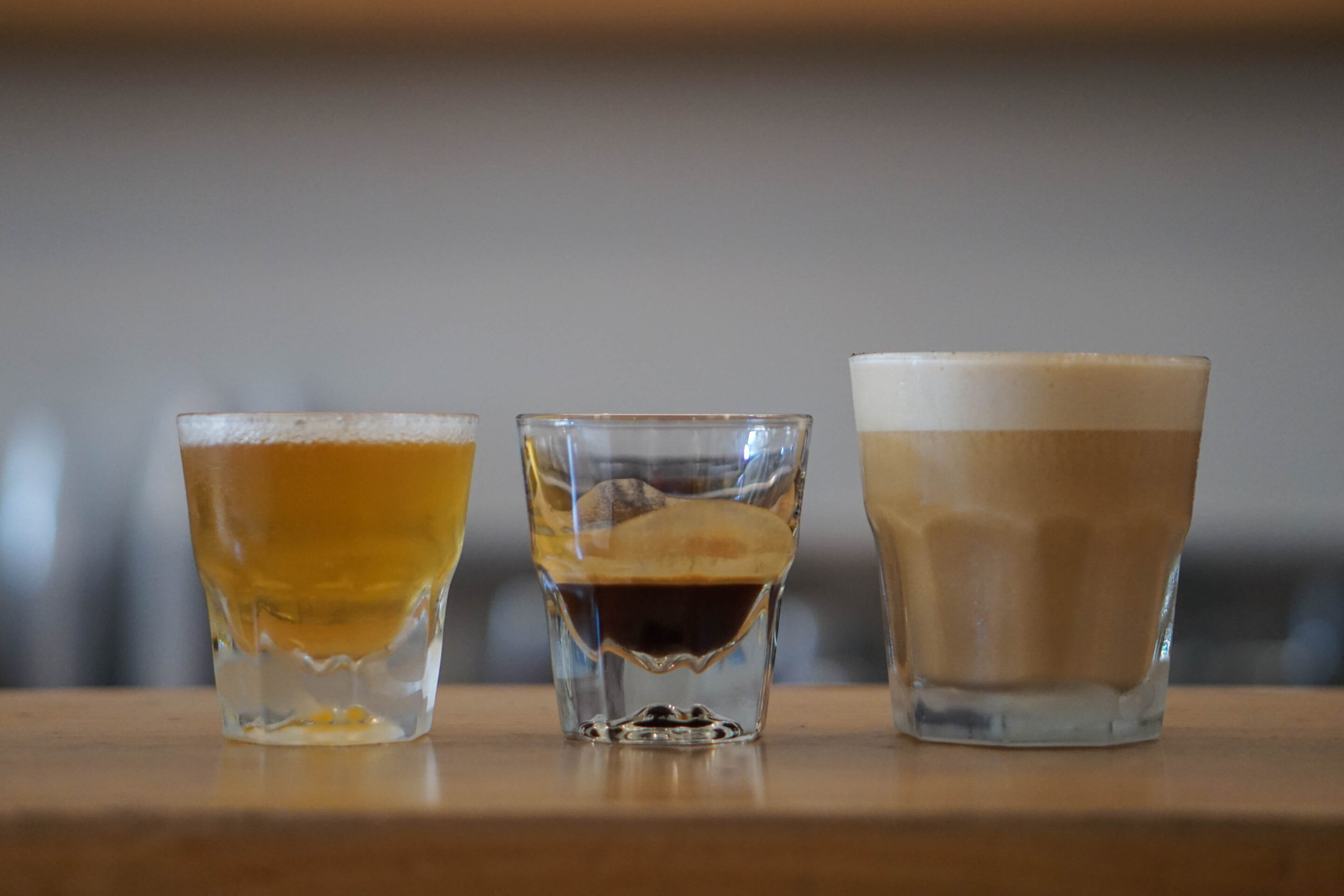 This sequence of drinks really hit the spot and left me feeling invigorated. Next to Kuna Coffee from Seattle, they also serve a selection of coffees from the likes of 49th Parallel, Methodical Coffee, Ruby Coffee Roasters and Heart Coffee. From cappuccino to drip, it's all on the menu, accompanied by a decent choice of sweet and savoury snacks.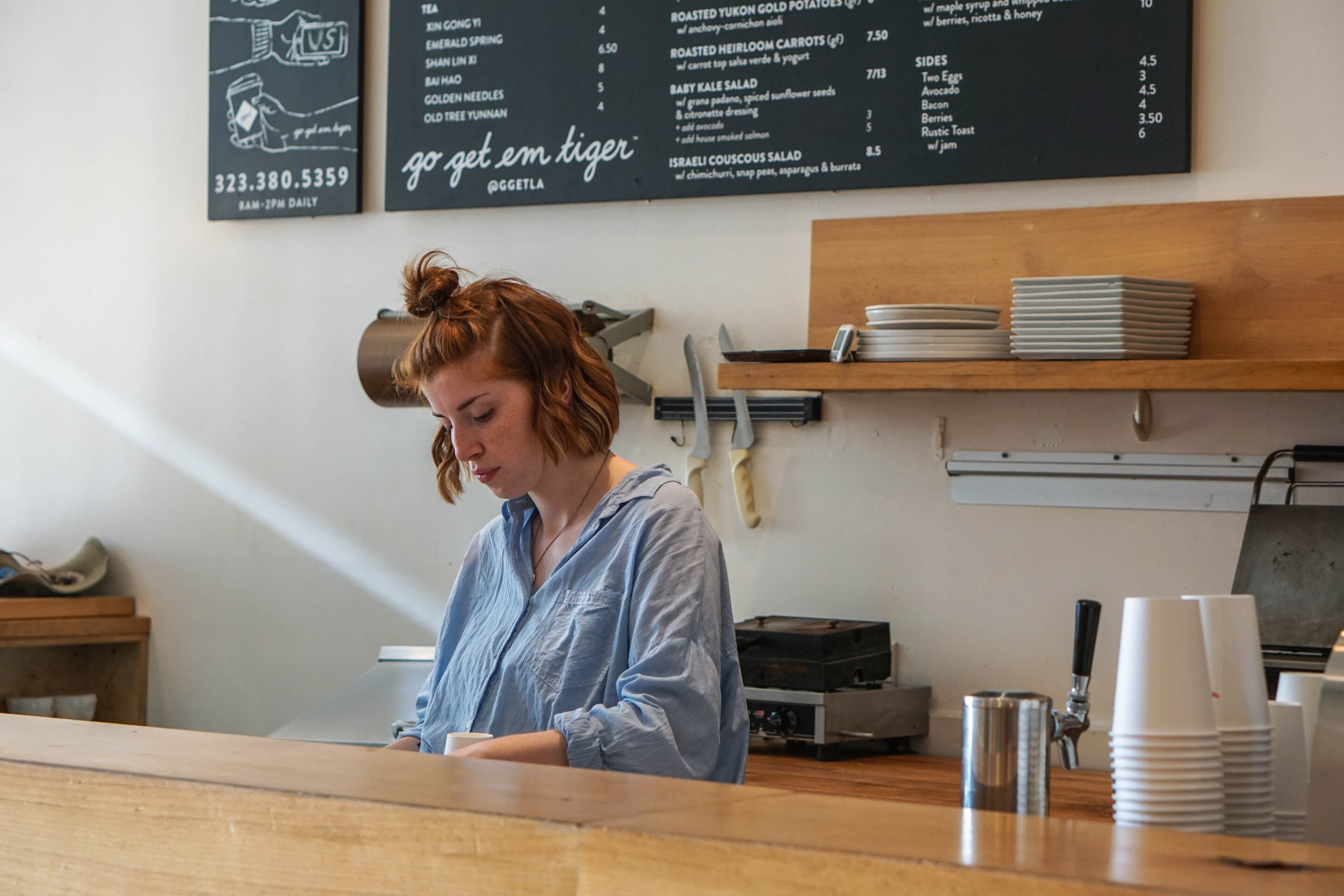 If this is not enough to convince you of GGET's quality, you should know that co-founder Charles Babinski came second in the 2015 World Barista Championships in Seattle. Not a bad trophy to have on display. After your coffee, we strongly recommend getting some yummy icecream from Salt & Straw next door. But beware. Their single scoops are as big as your face so don't go crazy!