Downtown L.A. is an incredibly vibrant and surprising part of this massive Californian metropolis. Whether you're after world-class modern art, outstanding food or fabulous coffee, this is where it's at. What not too long ago was still considered a no-go area by many locals has rebounded as one of the hottest real estate areas in the city, with the likes of the Ace Hotel, The Broad, Whole Foods and many more leading the pack. Formerly derilict buildings – and there are still tons of them around – are being repurposed and given new life, not always pleasing local residents.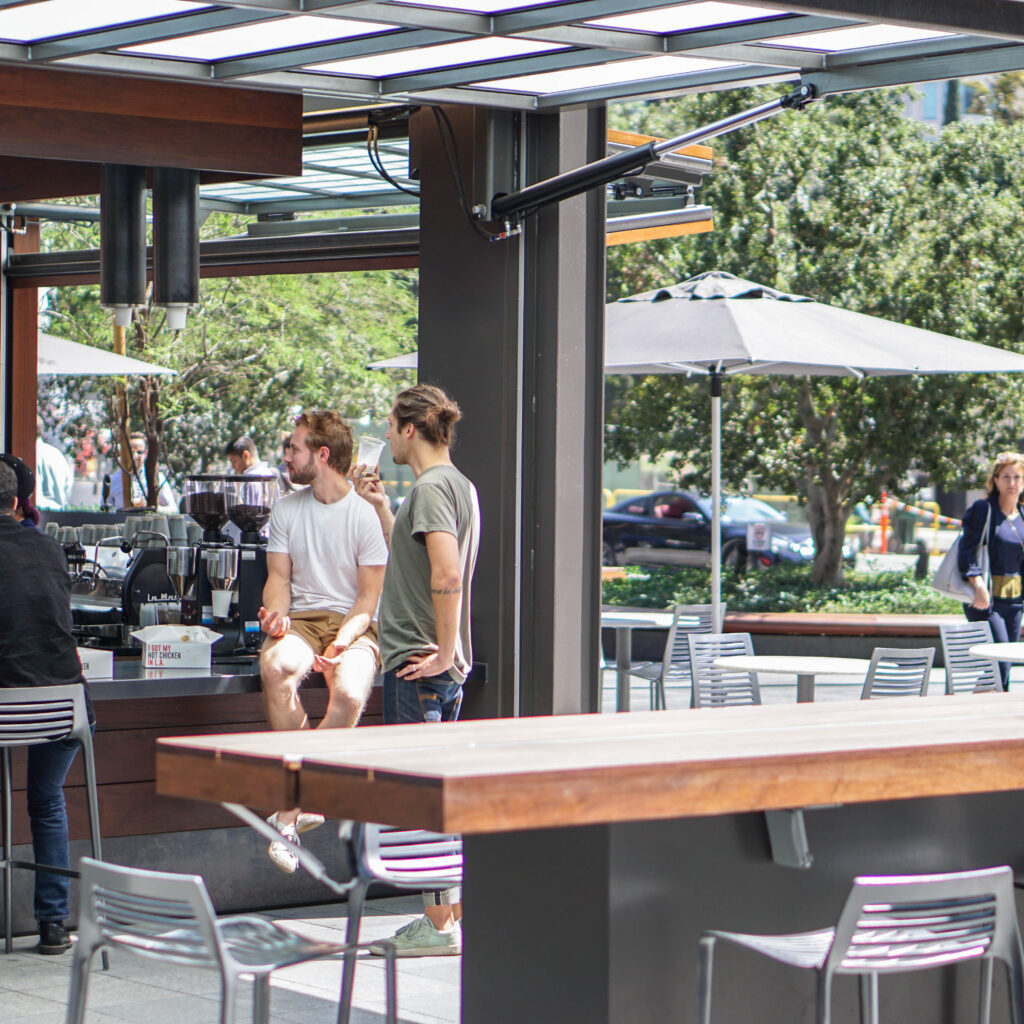 Yet, wandering around the grid-like core of the city reveals surprises around every corner, such as Nice Coffee by Tyler Wells. Located in the City National Plaza surrounded by highrises that offer some shade from the intense Californian sun for at least part of the day, Nice Coffee is the kind of coffee kiosk you wish you had in your local neighbourhood too.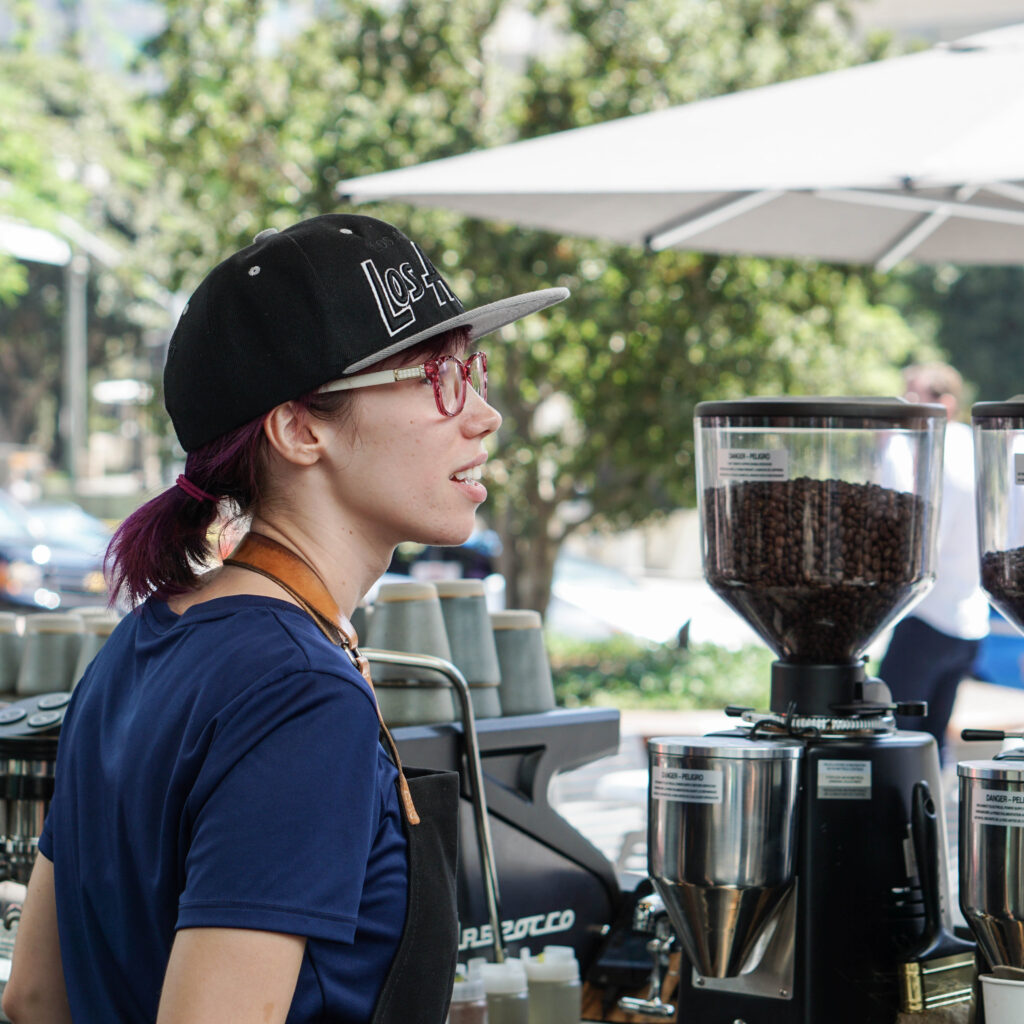 Open only during the week and largely serving local office workers, residents and the occasional tourists, Nice Coffee is a nice local antidote to bigger brand outlets from Blue Bottle and Verve Coffee in the viscinity. Tyler Wells, best known for his role as co-founder of Handsome Coffee Roasters, spent some years consulting in the local L.A. coffee scene before returning to coffee retail with Nice Coffee.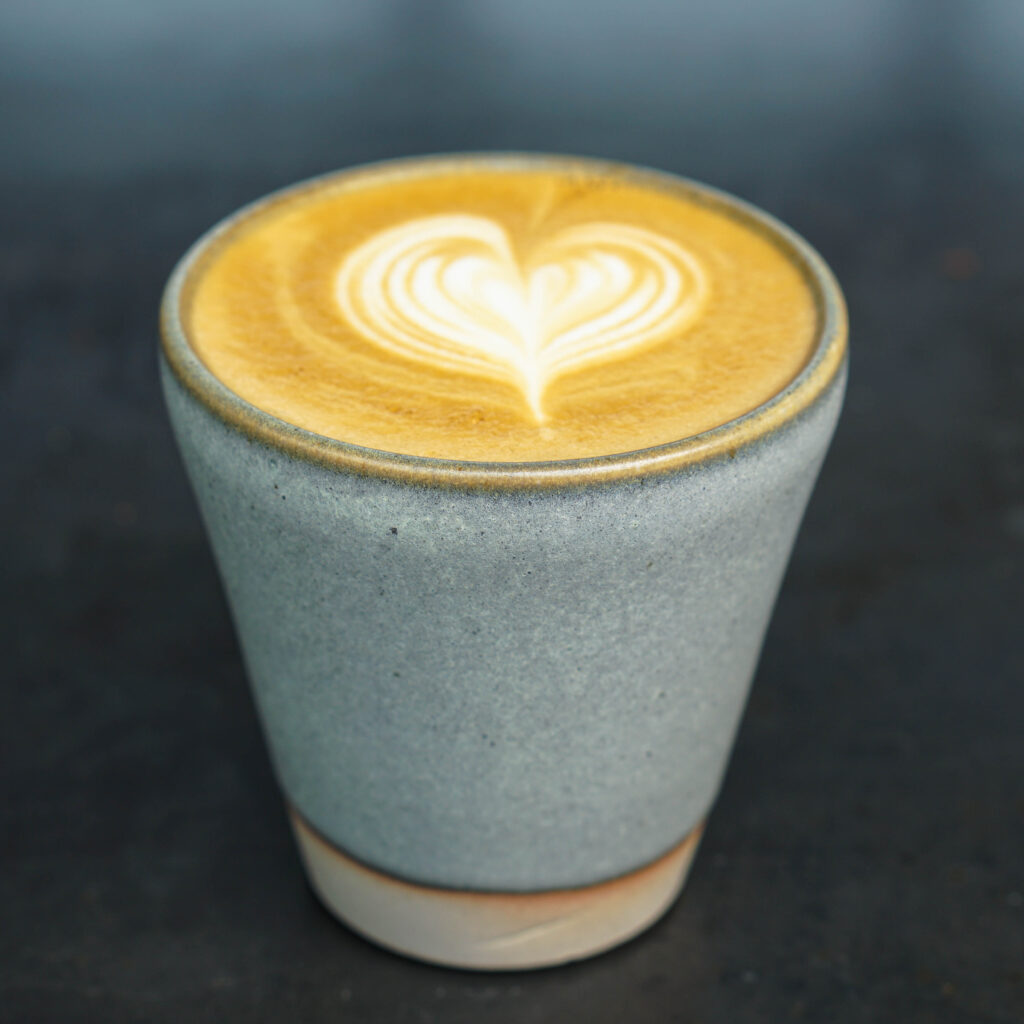 His staff are incredibly friendly, chatting to me about their coffees and L.A. best fried chicken sandwich all in one go, the coffee from 49th Parallel is excellent and the fact that you can enjoy almost year-round summery temperatures in the city is something us northern Europeans can only dream of. With Nice Coffee Tyler reinvented himself once again, finding another way to make exceptional coffee approachable and accessible.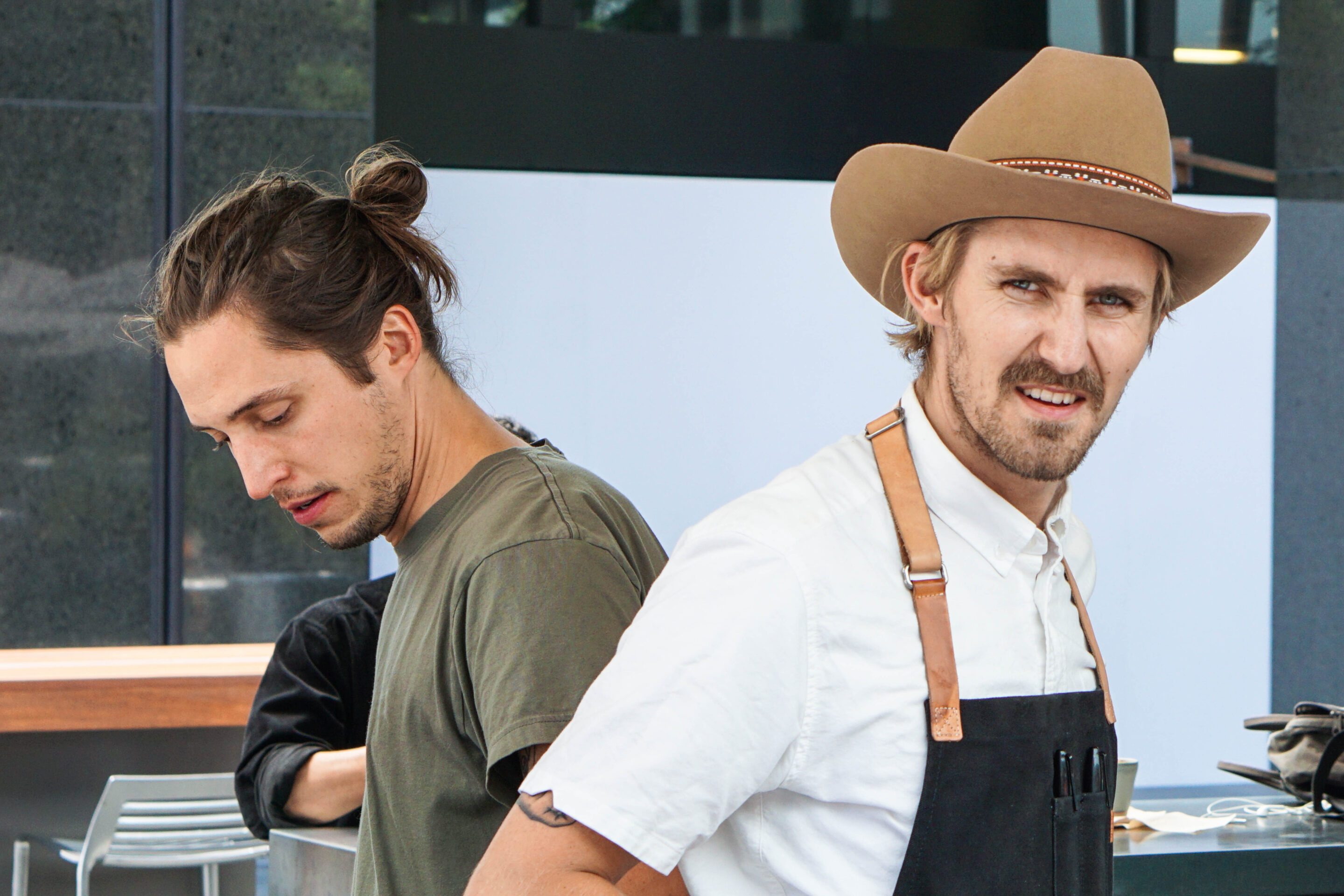 The kiosk itself has already been dubbed a 'design icon' by many in the coffee world and you can easily see why. Metal and wood dominate the outside while a low bar and big open glass-free windows allow you to enjoy all the action without feeling left out. Coffees are served in beautiful ceramics from WRF and coffees are pulled on a low-riding La Marzocco Strada.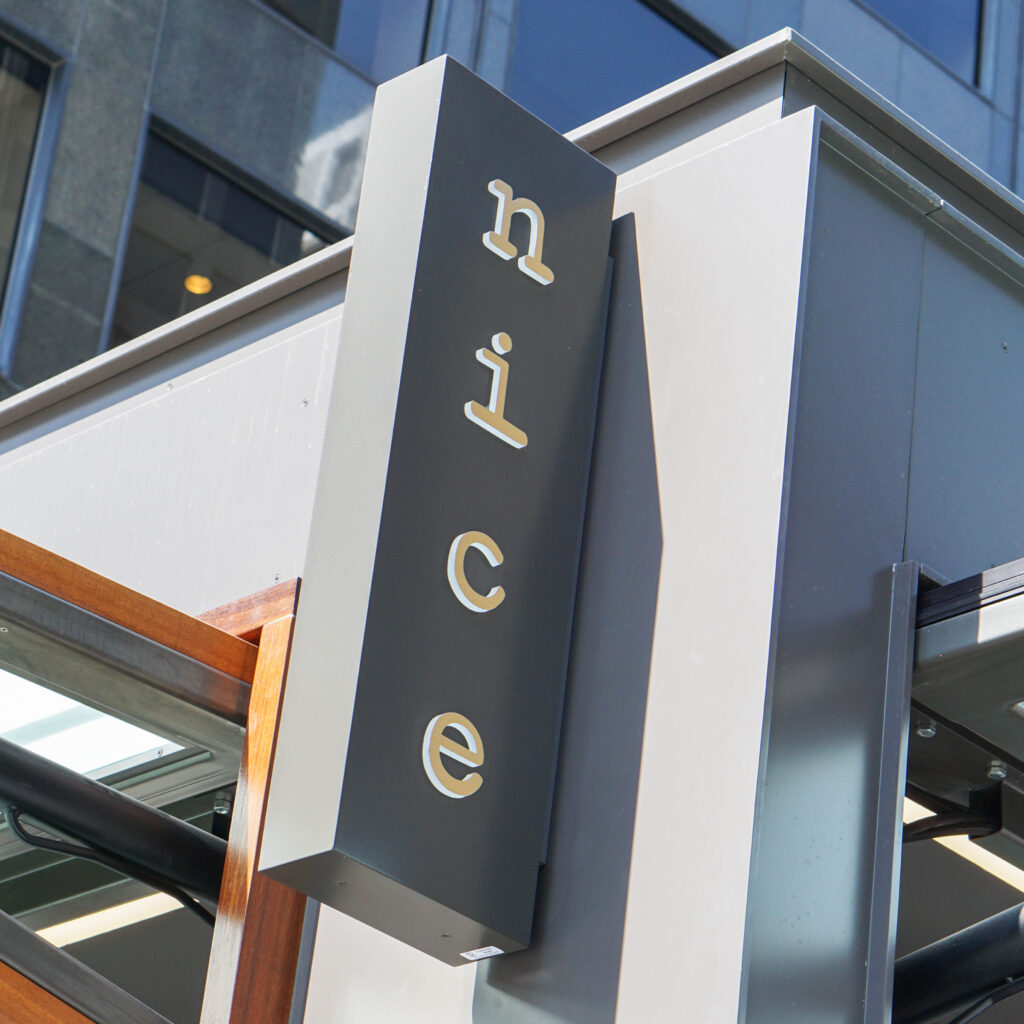 If you're on your way to The Broad or Moca for a serious serving of mind-boggling art or you're just looking for that much-needed afternoon kick up your butt, Nice Coffee in the Financial District is the place. Order your favourite coffee from the bar together with a tasty pain au chocolat and sit by the fountain while taking in downtown's diverse and busy lifestyle. You won't regret it!