Until a few years ago downtown Los Angeles was a no-go area. The city's financial district and the adjacent arts and fashion district were dangerous, run down and abandoned, but today they are probably one of the city's most vibrant areas. Next to world-class museums, outstanding food and super fun bars, there is also truly excellent coffee to be found there now. One of my most favourite places to get a healthy dose of caffeine is Verve Coffee Roasters on South Spring Street.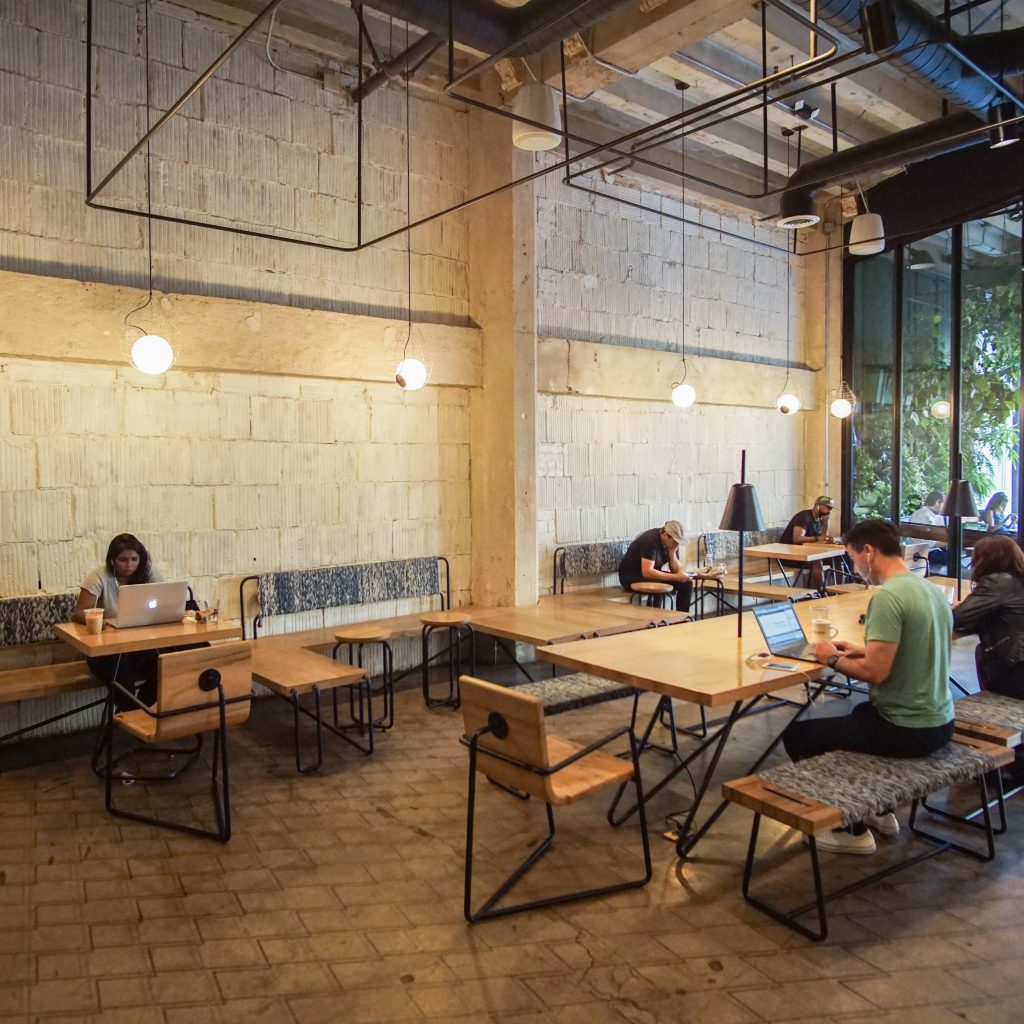 Housed inside a former office of Studio Mai who also designed the interior for Verve, this coffee shop is equipped with top-notch coffee making gear and offers welcome respite from the blistering California heat. The entrance is lush and green, inviting your to fancy yourself at the hanging gardens of Babylon, while the interior has a more minimalistic decor. Exposed brick meets wood and metal with soft lighting that keeps the atmosphere warm and friendly.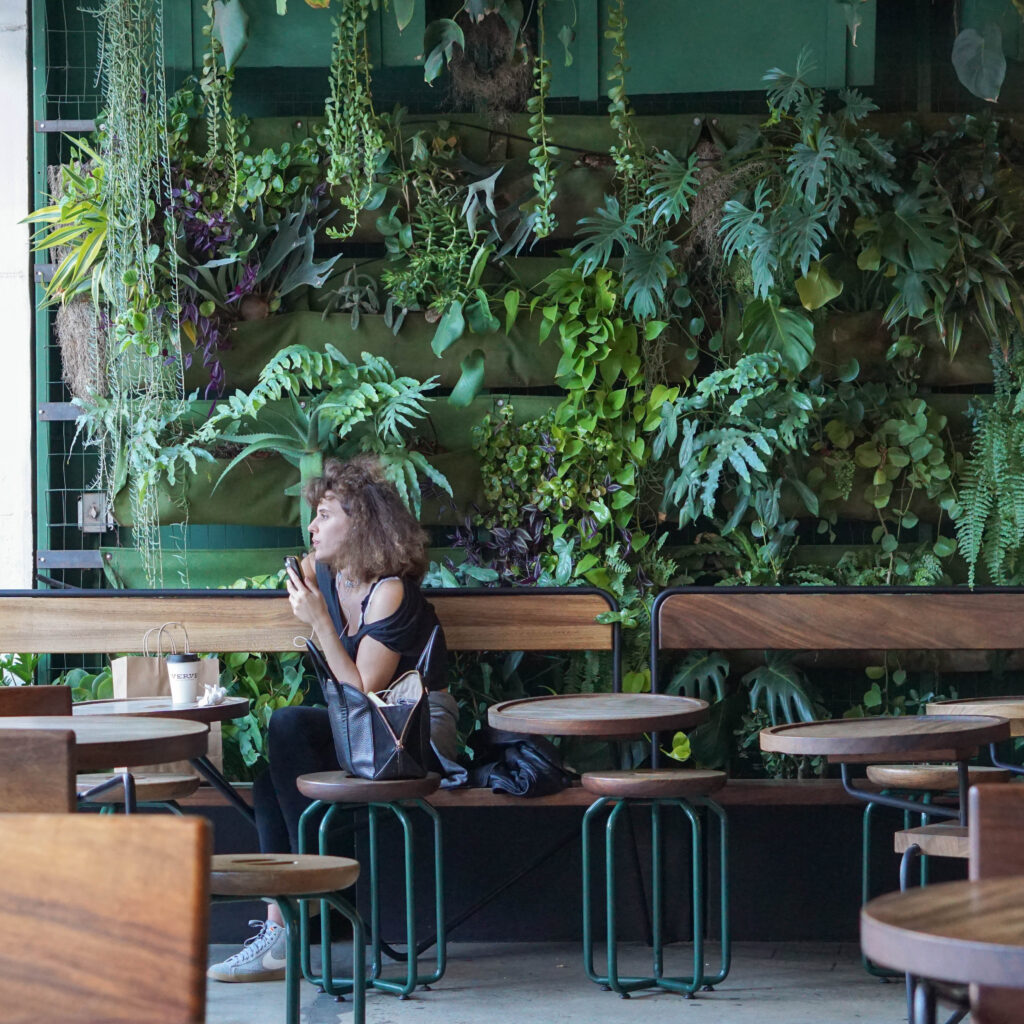 The coffee setup is equally impressive. Espresso shots are pulled on a rare 4-group Kees van der Westen Spirit, filter coffees are prepared on a high-tech Modbar and for cold coffee lovers there's cold brew and nitro on tap. Next to that, they also stock a healthy selection of cold pressed juices and shots, including one that literally put tears in my eyes. Beware of the 'Hot Shot'.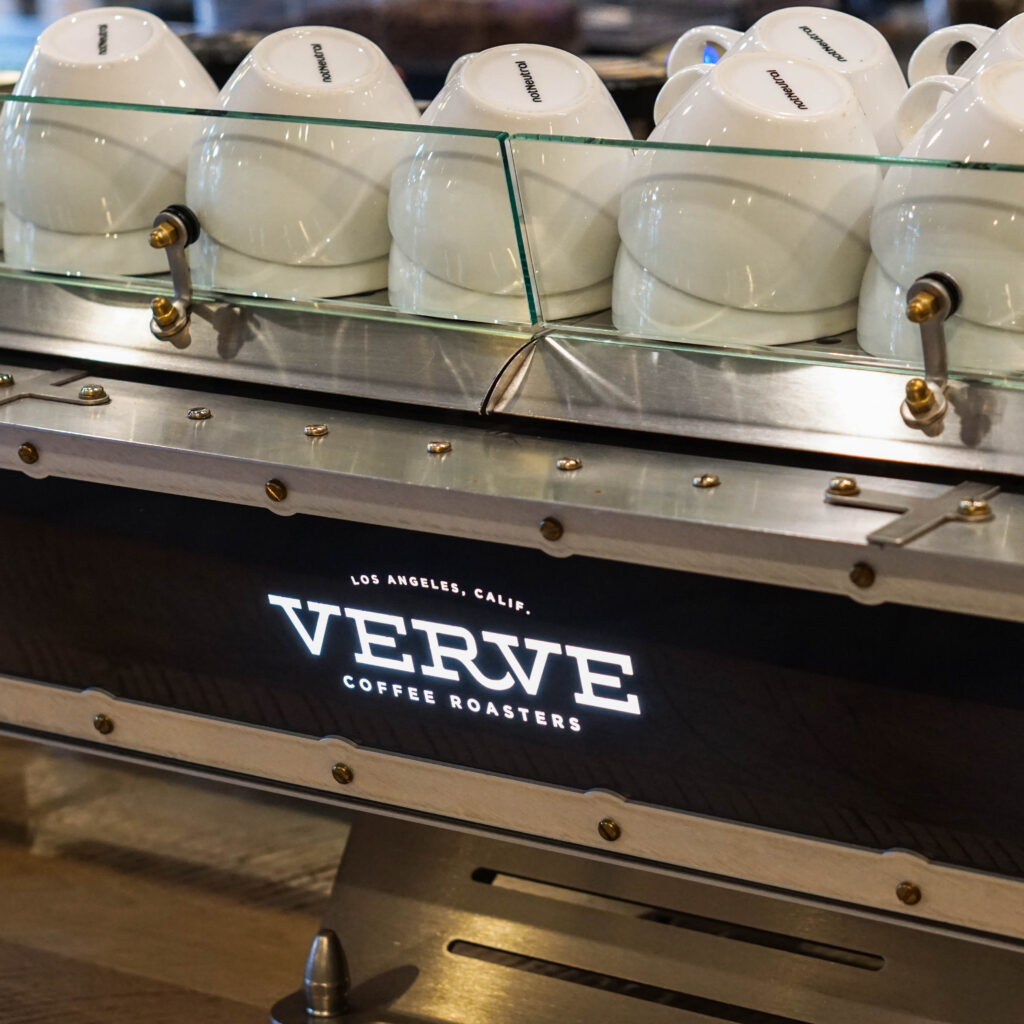 According to location manager Hana Kaneshige, Verve DTLA will soon be celebrating its 3-year anniversary of bringing the people of Los Angeles outstanding specialty coffees from Santa Cruz. Enough reason to make this great coffee shop a pitstop on your discovery of the city's most vibrant neighbourhood.