When you think of a certain area of expertise you cannot help but automatically associate a particular place with it. Think of watch-making and you think of Switzerland. Think of suit-tayloring and you think of Saville Row in London. And, when you think of third wave coffee a few places come to mind but the one featuring very high on most people's list will surely be Portland.
This relaxed and slightly hippy city in the Pacific Northwest of the USA is often regarded as the Mecca of specialty coffee, being the birthplace of new many trends in the third wave culture and home to famous coffee pioneers Stumptown. But there are many other independently owned specialty coffee business in this city that are making a difference. One of those is Heart Coffee Roasters.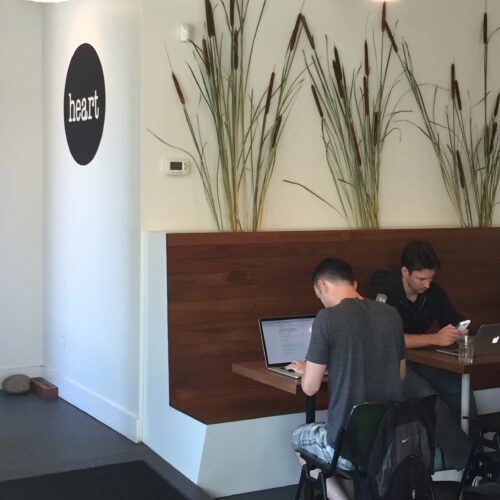 Founded by Finland native Wille Yli-Luoma back in 2009, Heart has gained somewhat of a cult following over the years. Famed for their high quality coffees that are roasted to perfection in their brand new roastery, Heart currently maintain two café locations in Portland and their coffees are served across a number of different multi roaster coffee bars in town and further afield.
The downtown location, which is located on 12th & Alder is a minimalist affair with a strong focus on espresso-based drinks and batch brew coffees. Despite being well known for their expertly prepared filter coffees this particular outlet doesn't offer any Aeropress or Chemex brews. Tastefully decorated in white and black with many iconic design elements such as chairs by Eames, it is reminicent of its founders Nordic origins and less typically American.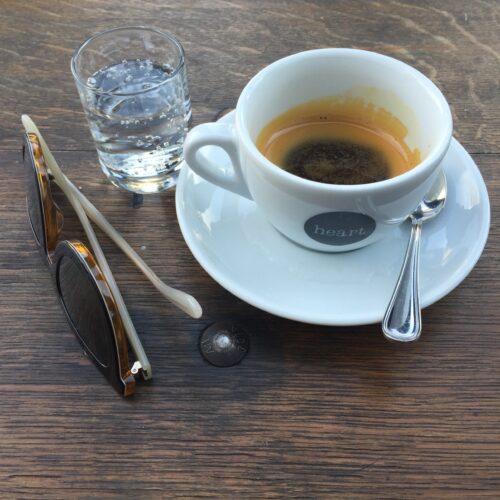 Espresso shots are pulled using a striking Kees van der Westen Spirit and there's a limited selection of food options to accompany your morning caffeine shot or afternoon Latte. Outside, you can sit along the front of the shop and observe the toing and froing on the street. Not far from here you have the new Pearl District with its many galleries, bars and the famous Powell's book shop, a big temple of new and used books that you can get lost in for hours.
At this location they serve their Stereo blend for espresso-based drinks and regularly changing single origins for their batch brews. Non-dairy milk options are homemade, which adds a nice touch and wifi is not available in the weekends to encourage customers to come for coffee and conversations rather than to sit there glued to their laptop screens.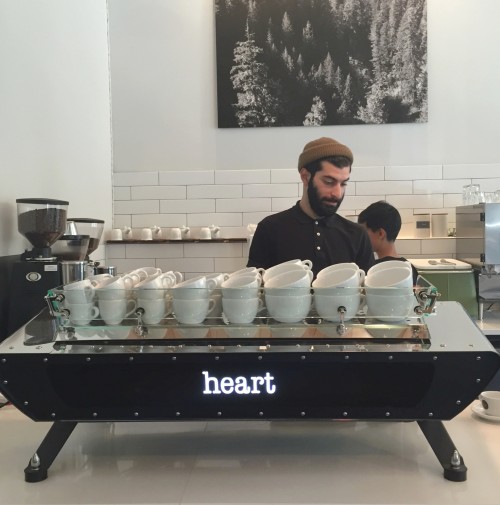 As far as Portland's coffee options go this is a pretty amazing place to visit and it should feature very high on your agenda if you happen to be in this neck of the woods.