When you re-enter normal civilization after the craziest party of the year, you first want to seek out a hot shower, unpack those carefully ziplocked clothes you kept for the 'morning after' and, ideally, you just want to go somewhere and have a banging cup of coffee. Once we had put ticks behind a few items on our post-burn to do list, we fired up Google Maps and went looking for a local coffee shop. As fate would have it, there was one just down the road from our hotel.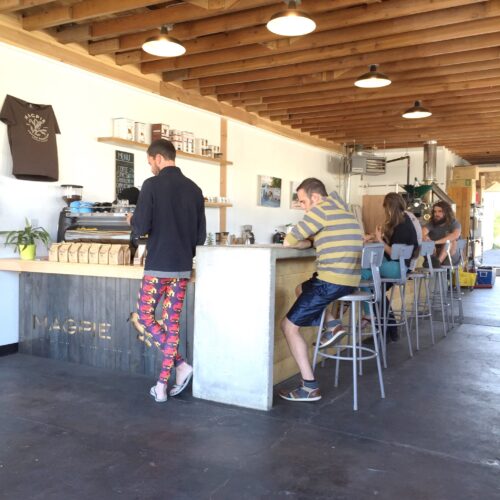 Located in an airy barn at the southern end of S. Wells Avenue, Magpie Coffee Roasters is a wonderful coffee spot that feels miles away from the neon glitz and fakeness of Reno's casinos that are literally just a few blocks up. Founder Matthew Sewell wanted to bring some of that third wave coffee goodness that had already gripped much of the country to Nevada's second city and offer locals a place where they could enjoy excellent espresso-based drinks, single origin pour overs and where they could buy locally roasted beans for their homes.
The space itself is kept very industrial with lots of concrete, wood and metal. The small roaster is located at the back of the bar and used a few times per week when roaster Matthew roasts coffees for in-house and external client use.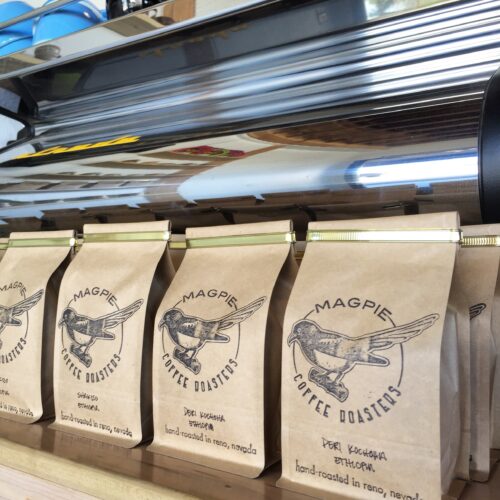 The first sip of my flat white felt so incredibly good that I had to order a second one straight away. It had been a good week or so since I had fresh milk and it tasted invigorating. We took our coffees outside to the little terrace that overlooks a rather awesome breakfast and lunch spot called 'De Luxe' where enjoyed massive helpings of home-made scrambled tofu and eggs the next morning while also enjoying the sight of dusty vehicles crawling up and down the road in search of car washes, food and a place to sleep.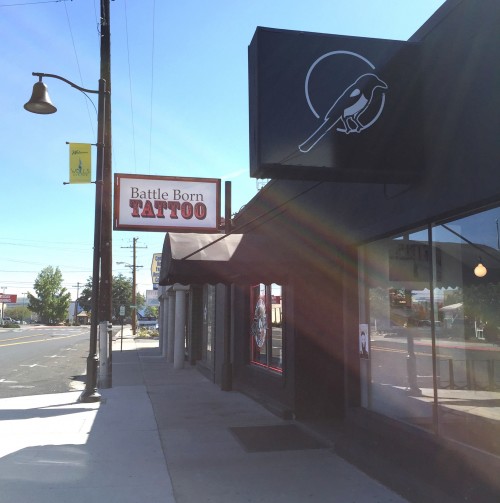 Reno may not be your usual holiday destination away from gambling and Burning Man but it is also the gate to beautiful Lake Tahoe so if you do find yourself in this compact city, swing by Magpie Coffee Roasters for a delicious cuppa Joe!