James Coffee Co. – San Diego (US)
Discover the super cool warehouse space that houses San Diegan coffee heroes James Coffee Co. and a vibrant community of independent shops in Little Italy

James Coffee Co. – San Diego (US)
Discover the super cool warehouse space that houses San Diegan coffee heroes James Coffee Co. and a vibrant community of independent shops in Little Italy
In many of my previous reviews I pointed out how fascinated I have always been by the fact that many cafés and roasteries were founded by people who had previously absolutely nothing to do with coffee, at least not professionally. I've met lawyers, scientists, historians, designers and even priests who found a great deal of fulfilment in starting a business around the one drink that truly brings so many people together. Now, I was about to add another really awesome profession to this list.
As I wandered the streets of San Diego a few months back while waiting for my friends from Los Angeles to meet me for dinner, I stumbled upon a large converted warehouse that looked like a mini-mall for artisan brands and independent designers and it didn't take me long to step inside the first shop I saw. Stacked with coffee-making equipment, merchandise and coffee beans from James Coffee Co, I first wondered if this might just be a cool little store aimed at coffee nerds until the shop assistant kindly pointed out that the whole building was part of James Coffee Co. but that the roastery was elsewhere.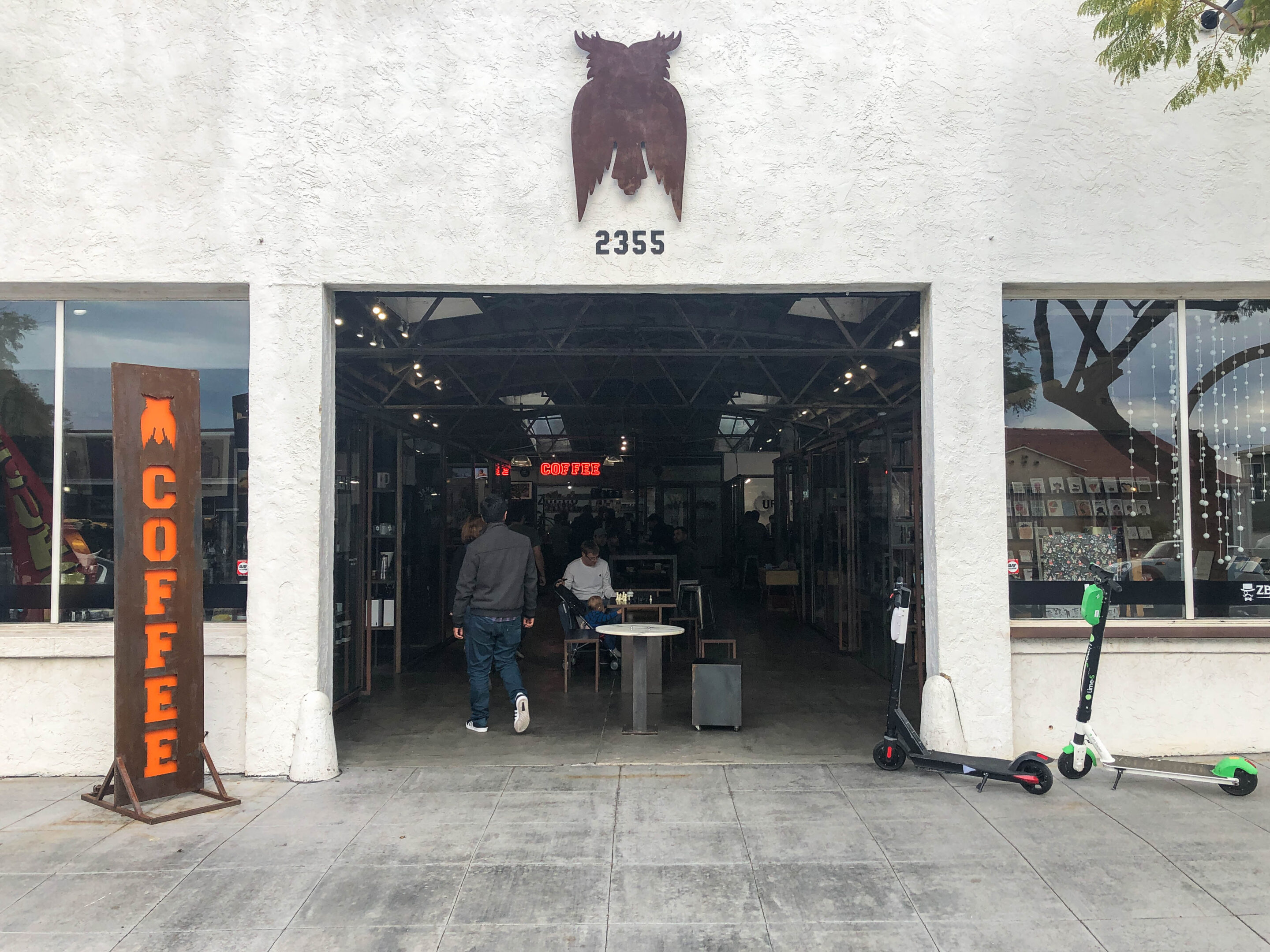 To one side there is a barber, to the other, there is a training centre and elsewhere, you can find plenty of seating areas where you can plonk down and enjoy your cup of coffee. What I didn't know at the time was that James Coffee Co. was founded by Angels and Airwaves lead guitarist David Kennedy who took some time out of his busy touring and recording schedule to focus on his other passion: coffee.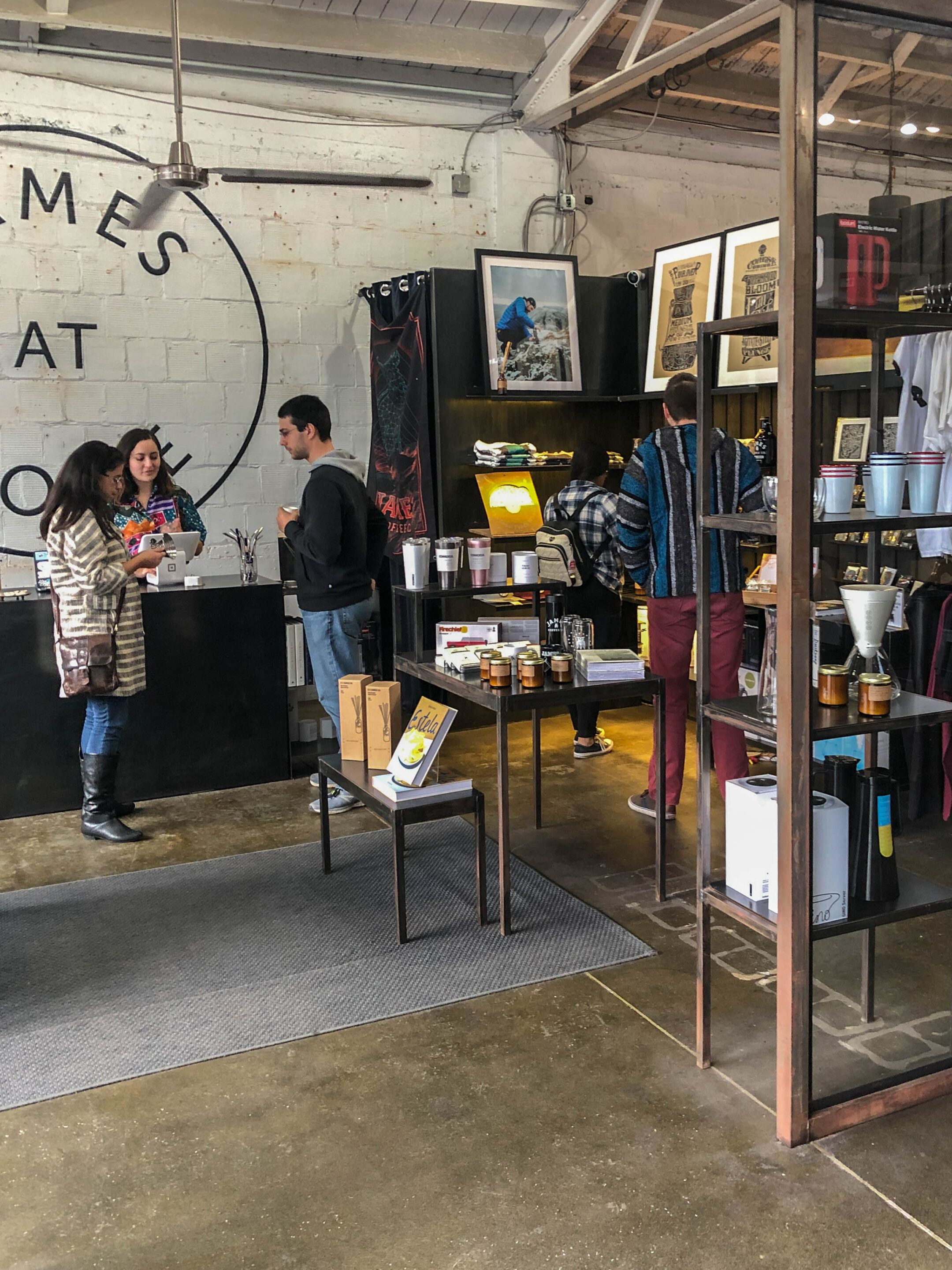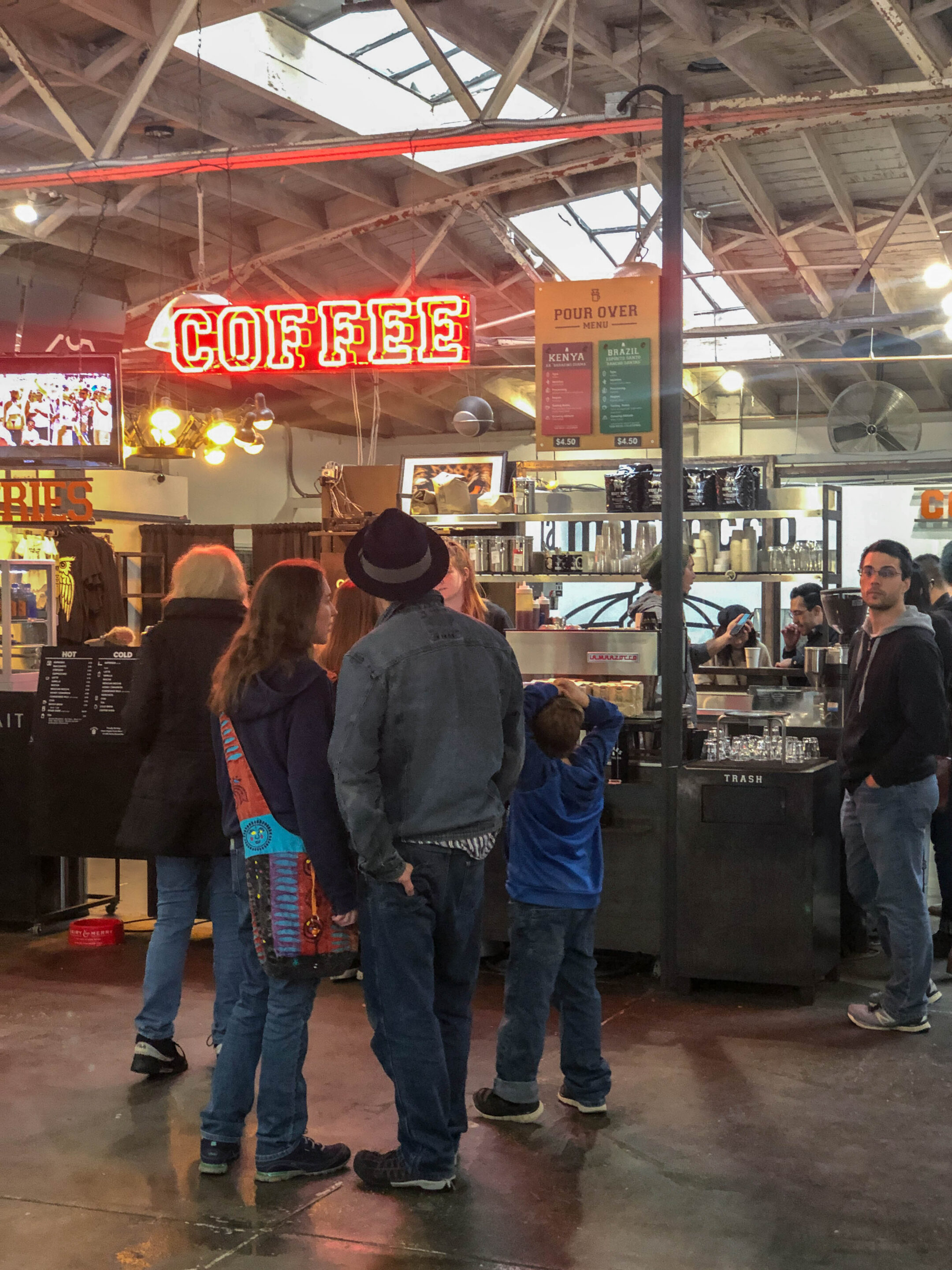 In the early years of the operation, James Coffee Co. was purely an online retailer before opening up this awesome big space in Little Italy and another location in Bankers Hill. Like so many other founders, David was driven by his passion for great coffee and right from the get-go set himself the goal to only work outspoken coffees produced by farmers who care about their communities.
That was also the goal for James' brick and mortar locations, to create a vibrant community around coffee. Next to the previously mentioned businesses, the warehouse also houses a men's fashion store, an eyewear designer and a company that makes bespoke greeting cards. James even teamed up with Canadian photographer and filmmaker Peter McKinnon to create a custom coffee blend and line of merchandise that includes pins.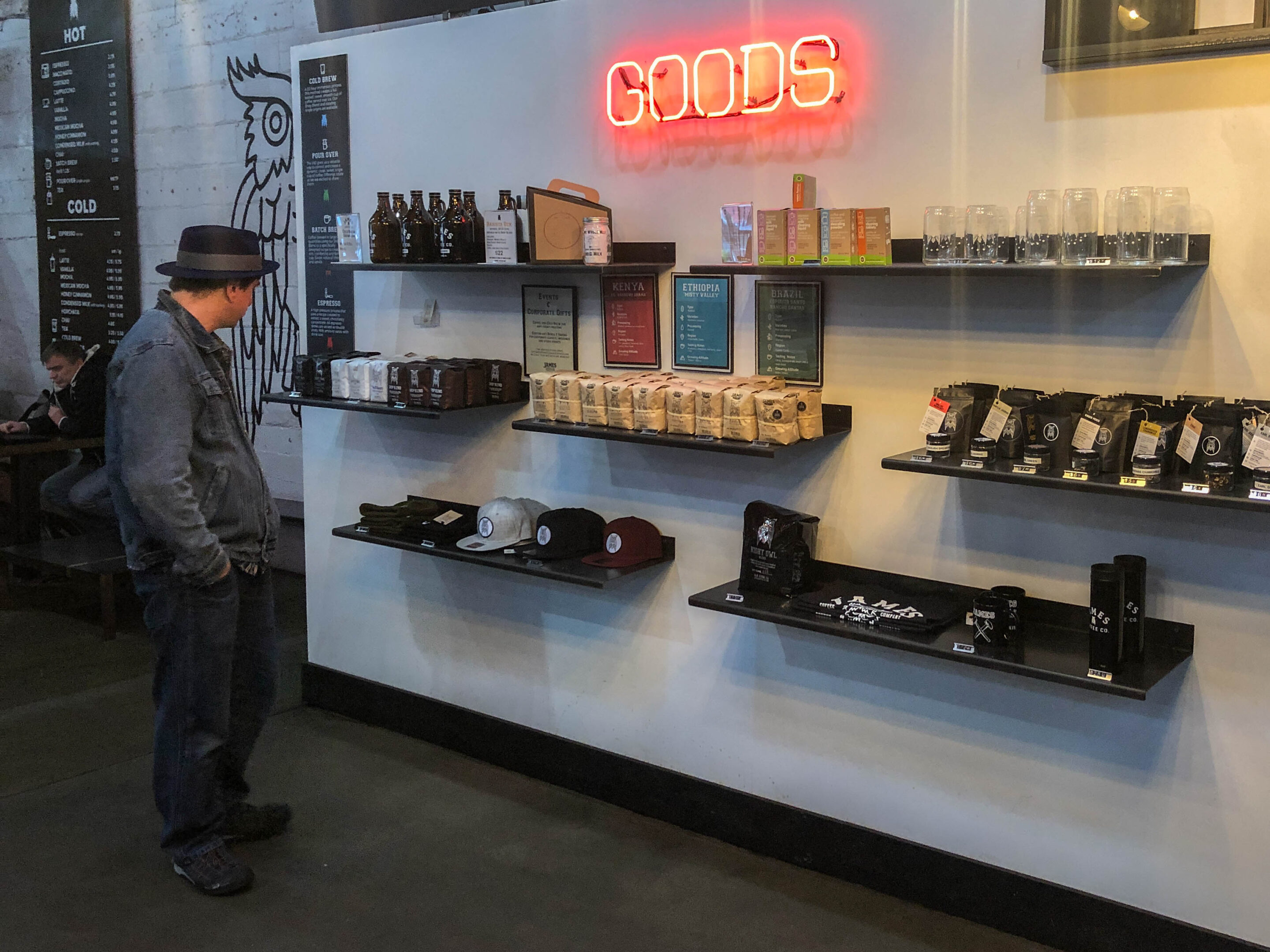 I personally found the inside of the space to be a bit dark but there is nothing stopping you from grabbing a delicious pour-over coffee to go and standing outside on the opposite side of the streets and watching the planes fly overhead to land at nearby San Diego International Airport or taking your coffee on the road to wander around the buzzing streets of Little Italy. I certainly loved stumbling upon this gem of a coffee bar and its fascinating background. ROCK ON!
More Reviews from San Diego & USA