When I set foot in Seattle the other day, four years after being here for the first time, it felt like a trip down memory lane. This truly spectacular city in Washington State is not just known for its abundance in spectacular scenery and beauty, it is also often referred to as the birthplace of the specialty coffee movement we know today.
It is safe to say, that to a large part this is thanks to a little green mermaid who took the world by storm after setting up shop on Pike Place in 1971. Since then however, a lot has happened in the world of coffee. But for whatever reason Seattle, was not the fastest at adapting to third wave specialty coffee. As one coffee shop owner put it: "It seems Seattleites like holding on to what they know and some people seem to think that they know everything about coffee, which then makes it hard to teach them new tricks."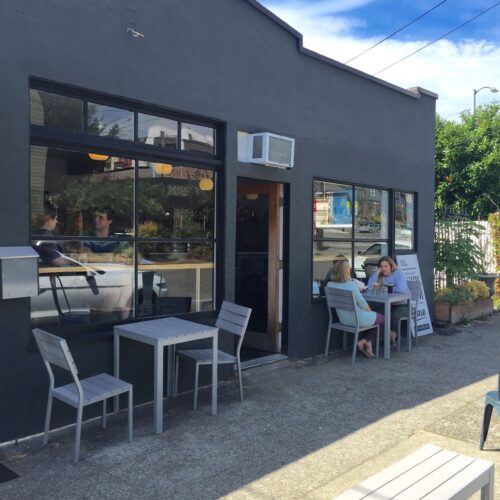 One of the stand out places, in my personal view, that has been making a big effort to give locals a slice of the third wave pie is Slate Coffee Roasters in East Ballard. The shop might be small and cozy but their coffee-making is a force to be reckoned with.
After my 10 hour flight over from Amsterdam, Slate was the first point of call. Kyle Oels, whose business card states: Mercenary Barista and Coffee Alchemist, welcomed me in and suggested I try their deconstructed coffee. What this is you ask? Essentially it's three small glasses containing: a shot of espresso, steamed milk and one glass with the two combined. In the words of Kyle: "This is meant to give people a better idea of what their coffee drinks are actually made of so they get to appreciate the various elements in their own right."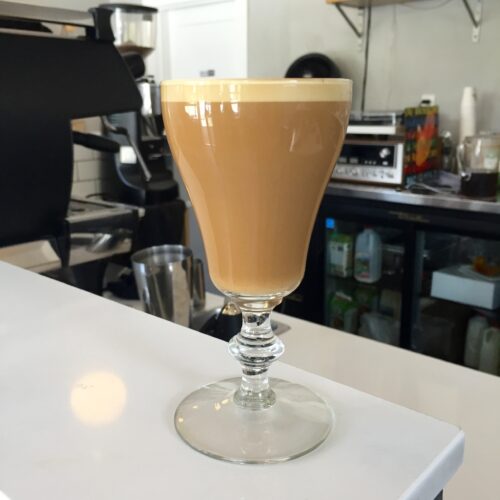 The whole bar is stuffed with coffee making equipment that clearly shows that these guys are serious about coffee. Every espresso shot is expertly pulled, every drip coffee made to perfection. And, unlike most places in Europe, they actually have a functioning nitro tap that produces a delicious glass of cold brew.
Founders Chelsea Walker and Keenan Walker have a mission to showcase coffee in its truest and purest form in whatever way possible. From sourcing excellent coffees at origin to brewing the perfect cup of coffee. Let's hope more Seattleites develop an interest in this next level coffee making and help coffee shops like Slate press ahead with an evolution in coffee that seems to have passed Seattle by a little.