Another record month at The Coffeevine has been concluded with the biggest shipment to date. The April 2021 box is going out to more people across the world than any other Coffeevine box before and what a high that is to jump off from to announce its spectacular follow up. Ladies and Gentlemen, please join me in celebrating the arrival of the super duper May 2021 Coffeevine box.
This upcoming edition is the first one I put together remotely due to some unforeseen circumstances that forced Michal and I to stay in Mexico a teeeeny tiny bit longer than expected. None the less, I already knew precisely who I wanted in this box and the three roasters you will meet below are some of the most exciting names in specialty coffee right now. Period.
It's a real joy to welcome back three old Coffeevine friends who each represent a different part of the world and have grown so much since they last appeared in one of my boxes. Please welcome Onyx Coffee Lab, Fjord Coffee and Casino Mocca, three brilliant and talented roasters whose stunning coffees will drive you bananas in May.
Let's meet them.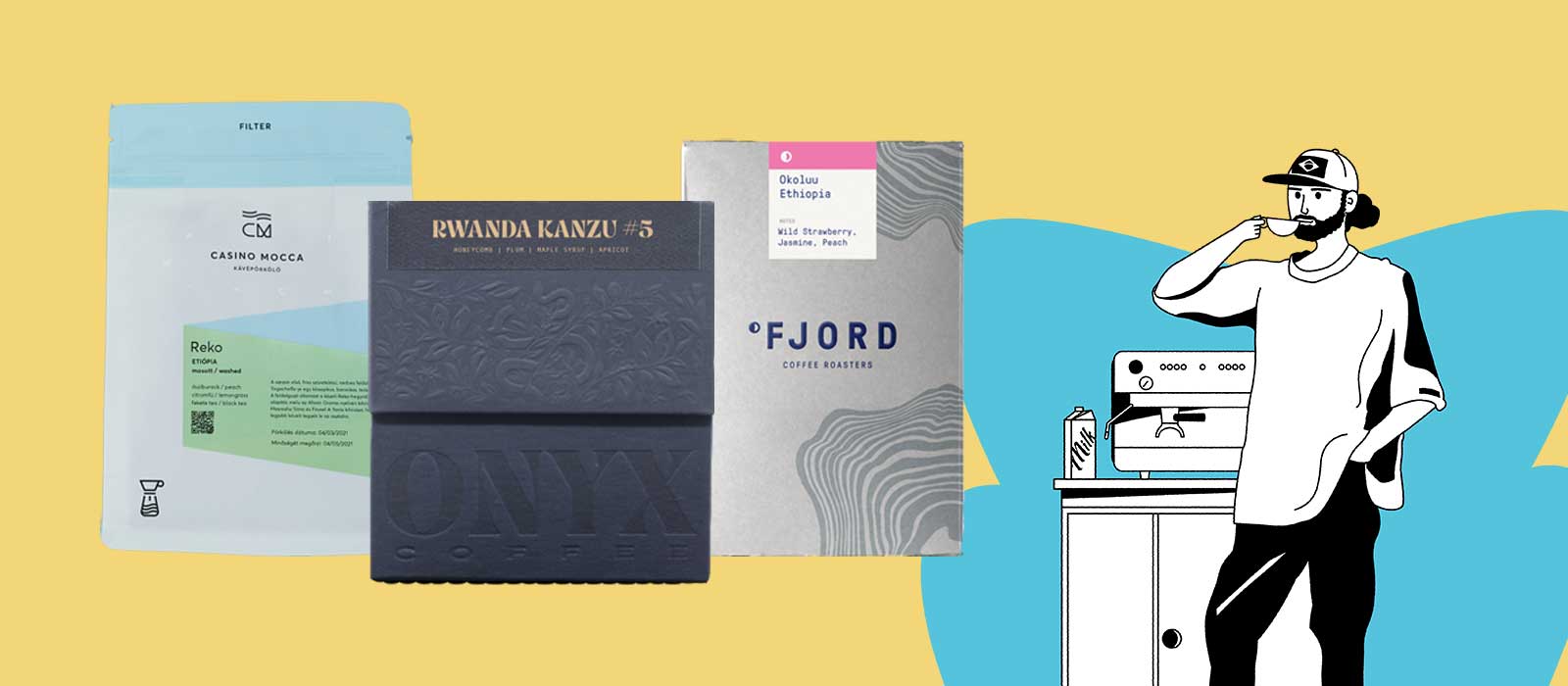 ---
Onyx Coffee Lab
It's not often that American roasters make an appearance in my boxes but sometimes, there are partnerships that are so close that you simply need to find a way to make it work. That is the case with one of the United States' most prolific roaster and The Coffeevine.
This love affair began in February of 2018 when Onyx reached out to me and suggested we work together to give my mainly Europe based subscribers a chance to try their coffees and get to know Onyx as a company. The response then was huge and people were excited to have this opportunity. Since then, a lot has changed at Onyx, a company that continues to make headlines with its approach to sustainability and traceability and most recently, with the launch of its gorgeous new packaging.
Onyx has always been about changing the game and goes out of its way to find the most incredibly coffees and forge close relationships with its farmers. In addition, Onyx is a carbon neutral roaster who uses solar energy to power its roasting operations.
The first time I stumbled upon Onyx's new packaging was at one of my favourite Amsterdam cafés Hummingbird which has carved out a bit of a niche in the city as the one place where you can find beans from far-away roasters.
After falling head over heels for the new look, I immediately reached out to Lance Henrick, Director of Sales at Onyx, to propose a second feature and Lance immediately agreed. I am super chuffed that Coffeevine customers will be the first in Europe to receive a coffee from Onyx in its new packaging and the coffee in question is a real banger too.
It comes from the Kanzu processing station in Rwanda that is located just west of Lake Kivu where rich volcanic soils and a dense vegetation allow smallholder farmers to produce some of the country's finest coffees. With strict quality control levels in place, only the ripest cherries get processed into gorgeous clean washed coffees. This will be a real treat for you.
Available with an omni roast.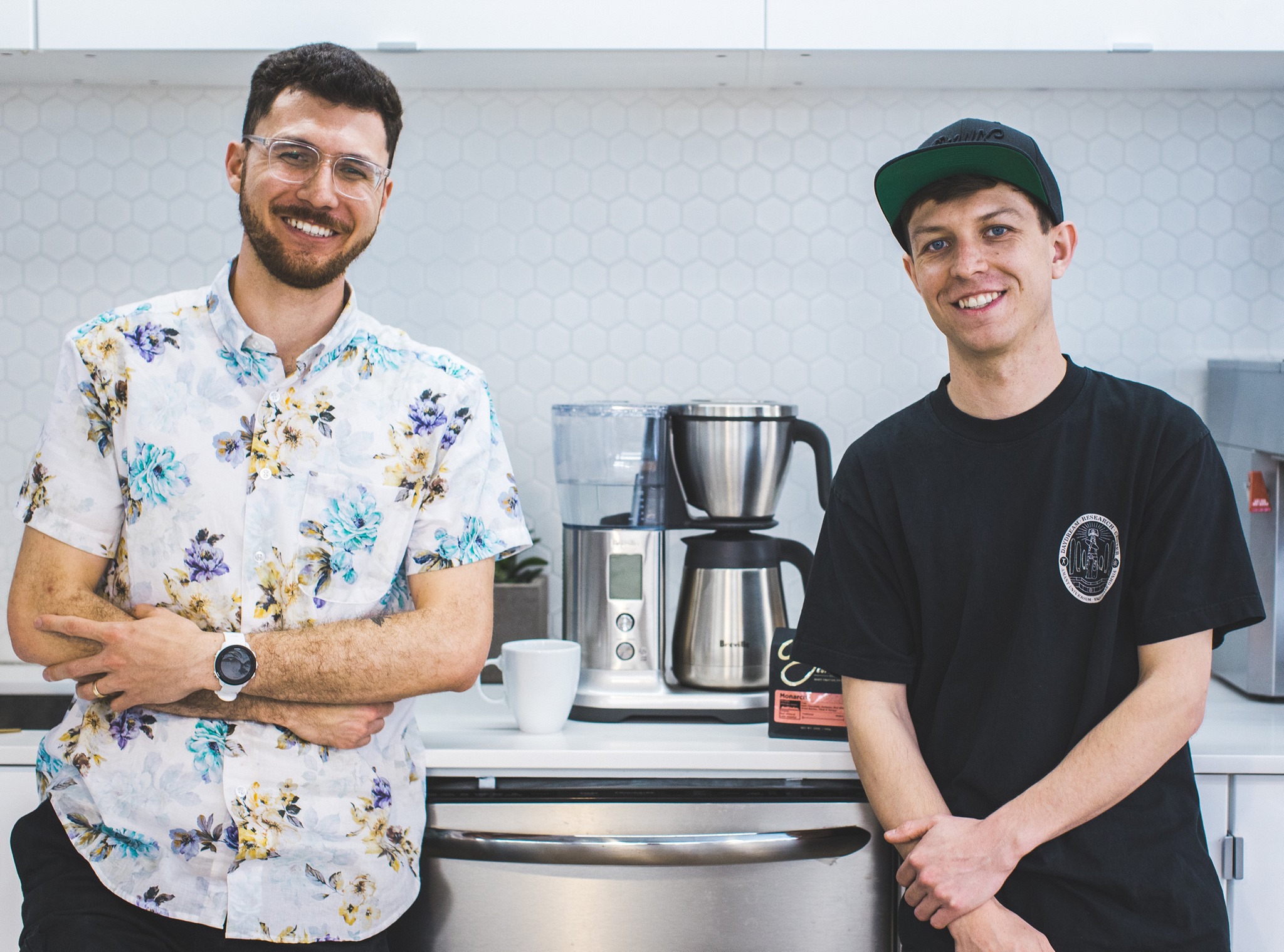 Fjord Coffee
Another absolute favourite of my Berlin roasters is Fjord, a company that was founded by the owners of two of the city's most popular coffee bars, Silo and Father Carpenter. Kresten Thorgeson, the owner of the latter, is also the head roaster at Fjord and has played an instrumental part in pushing this fantastic venture to new heights.
The last time The Coffeevine included one of Fjord's coffees was back in 2017 and as above with Onyx, much has changed and happened since then. In Berlin's competitive specialty coffee roasting scene, Fjord has carved out a special place for itself as one of the German capital's most prolific roasters, which is no surprise, given Fjord's ambition to become of Europe's leading roasters.
Fjord has made it a central mission to experiment with rare and unique lots and to share those coffees with the coffee community in an effort to help farmers achieve better prices for their coffees and create a seasonal coffee offering that speaks for itself.
For the upcoming May 2021 Coffeevine box, Fjord will roast a thick and sweet natural processed coffee from the Okoluu processing station in Guji. Known for producing extremely clean and high scoring natural processed Ethiopian coffees, the Okoluu station is run by the Sookoo Group who grows its coffees in a semi-forested region that includes shaded plantations and a rich eco system.
Available with separate profiles for filter and espresso.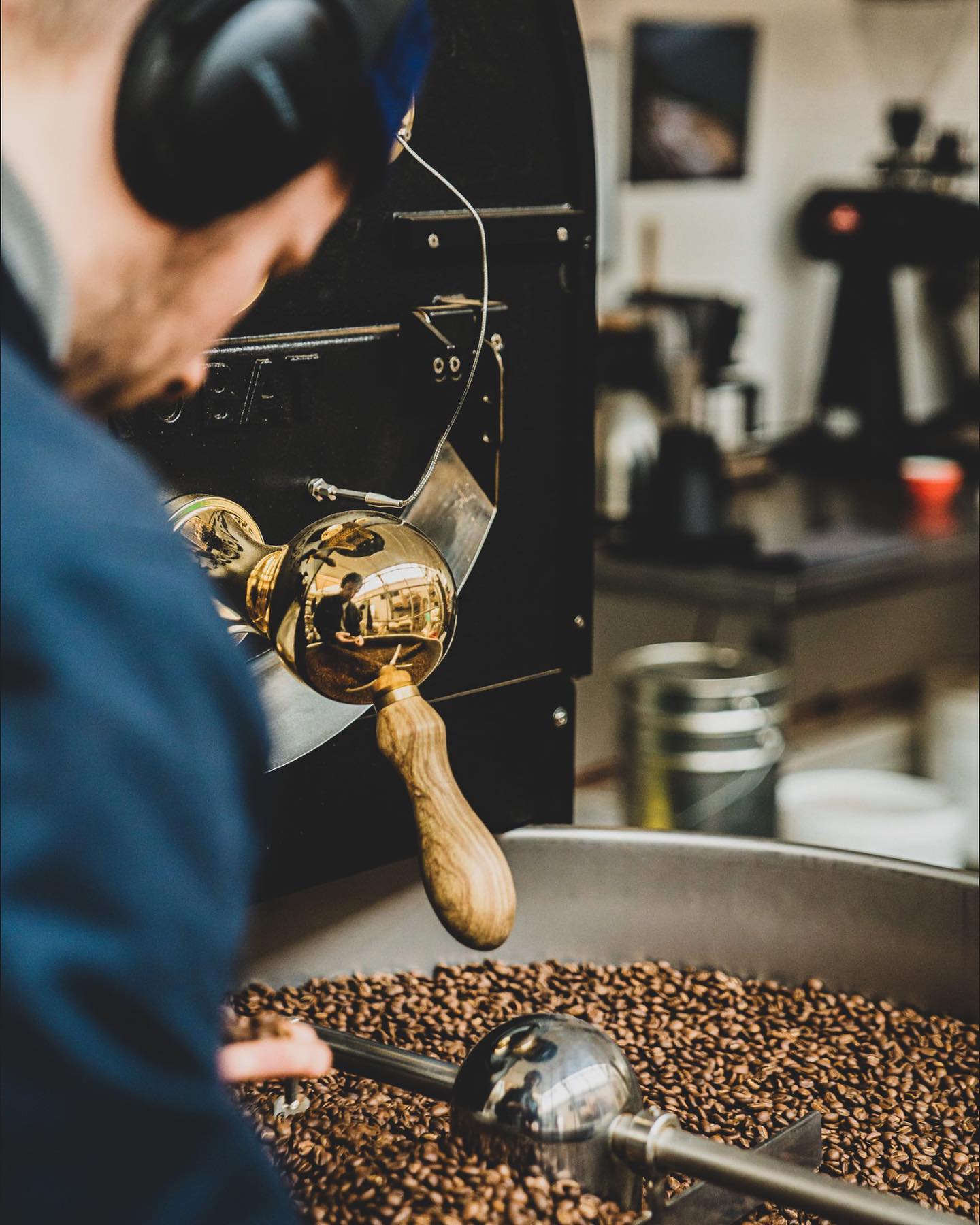 Casino Mocca
Woah. When was the last time I featured a Hungarian roaster? I actually cannot remember, that's how long ago it was. But most likely, it was Casino Mocca, one of Budapest's finest coffee roasters and generally known in the coffee community as a brand that's run by coffee nerds for coffee nerds.
I recall that when I last featured Casino Mocca in 2017, I had been getting some questions from people who were asking why I wasn't working with more commonly known names. I addressed this question in a blog post about Casino Mocca back then and I still very much stand by my approach to offer my box as a platform for those people who are doing something truly magical with coffee and Casino Mocca is like a wizard.
When I last visited Budapest many years ago, the Hungarian capital already has a hugely vibrant coffee scene that was driven by passionate baristas and curious coffee enthusiasts. During those early years, Casino Mocca emerged as one of the country's most formidable coffee roasters who focused on sourcing and roasting outstanding coffees that would soon end up on the menu at some of Europe's leading coffee bars.
It's a real honour to welcome Szabolcs Temesvári and his team back to The Coffeevine in May, this time with a super fresh washed Ethiopian coffee from Reko. Unlike the previous natural processed Ethiopian from Fjord, this one comes from the Yirgacheffe region of Ethiopia, which is home to Mount Reko.
The coffees grown there are true high altitude coffees that are grown in challenging natural environments and as a result, offer a gorgeous and crips flavour profile that really speaks of its terroir.
Available with separate profiles for filter and espresso.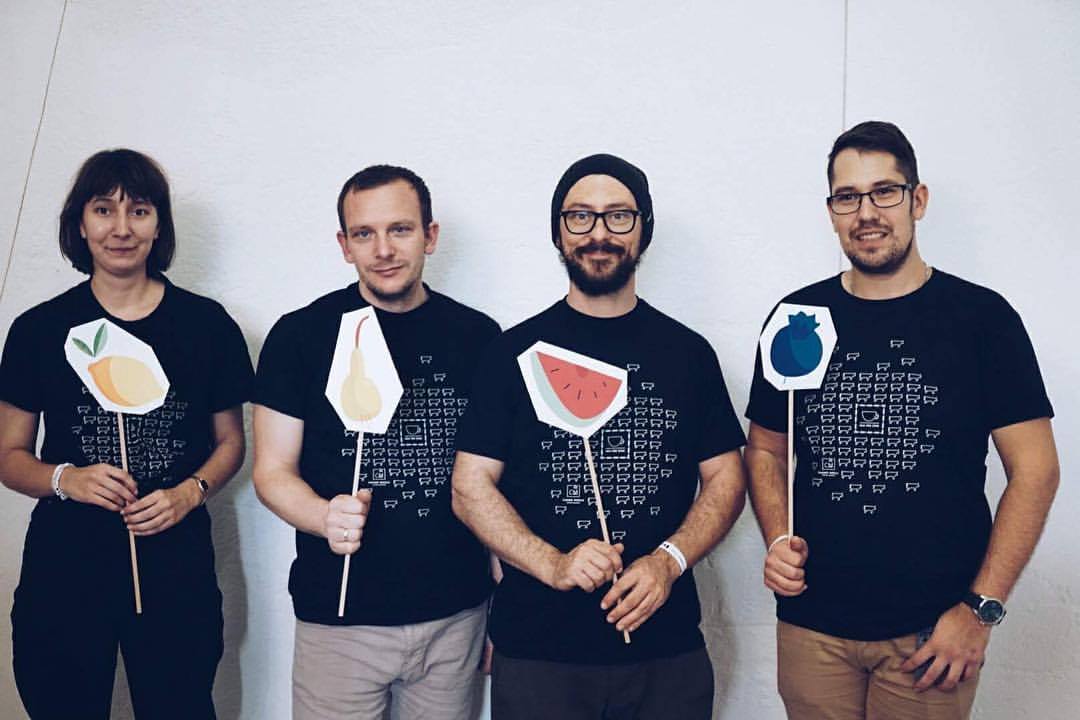 ---
You can now sign up for your own personal coffee subscription, order a one-off box or a gift subscription or even choose our brand new espresso only subscription if you are an espresso enthusiast. We offer free tracked delivery to all European countries and affordable international shipping to the rest of the world.
There's a reason why we're Europe's favourite coffee subscription and this box is testament to our commitment of sharing the most delicious coffees from the world's most exciting roasters.