\

In a league of its own, La Cabra shines through humilty and ambition
Denmark's superstar roaster and long-term Coffeevine collaborator La Cabra shines through and through with the gorgeous natural Brazil from Milton Danton
Esben Piper and his team are never resting on their laurels.
Even after taking home a series of championship trophies and soaring to new heights, La Cabra from Aarhus in Denmark has remained totally grounded and focussed on its core mission; sourcing great coffees and roasting them to perfection for you to enjoy.
What started as a humble operation in 2013 has, over the years, expanded to include a critically acclaimed bakery, various direct-trade relationships with farmers in key origin countries, a vast global network of café partners and a brand new roastery in Copenhagen.
These days, La Cabra is widely regarded as one of the hardest-working and most consistent coffee roasters in Europe and one who continuously pushes the bar higher for others to follow.
Yesterday, on April 2nd of 2020, I conducted a live interview with La Cabra's Head of Coffee Mikkel Selmer on Instagram where we discussed topics such as the team's recent visit to Central America, sourcing coffee from Burundi, the philosophy of working only with omni-roasts and why coffee sometimes tastes best a few monts after roasting.
La Cabra don't mess about when it comes to their coffee offering and making sure that every coffee is a standout is a company obsession.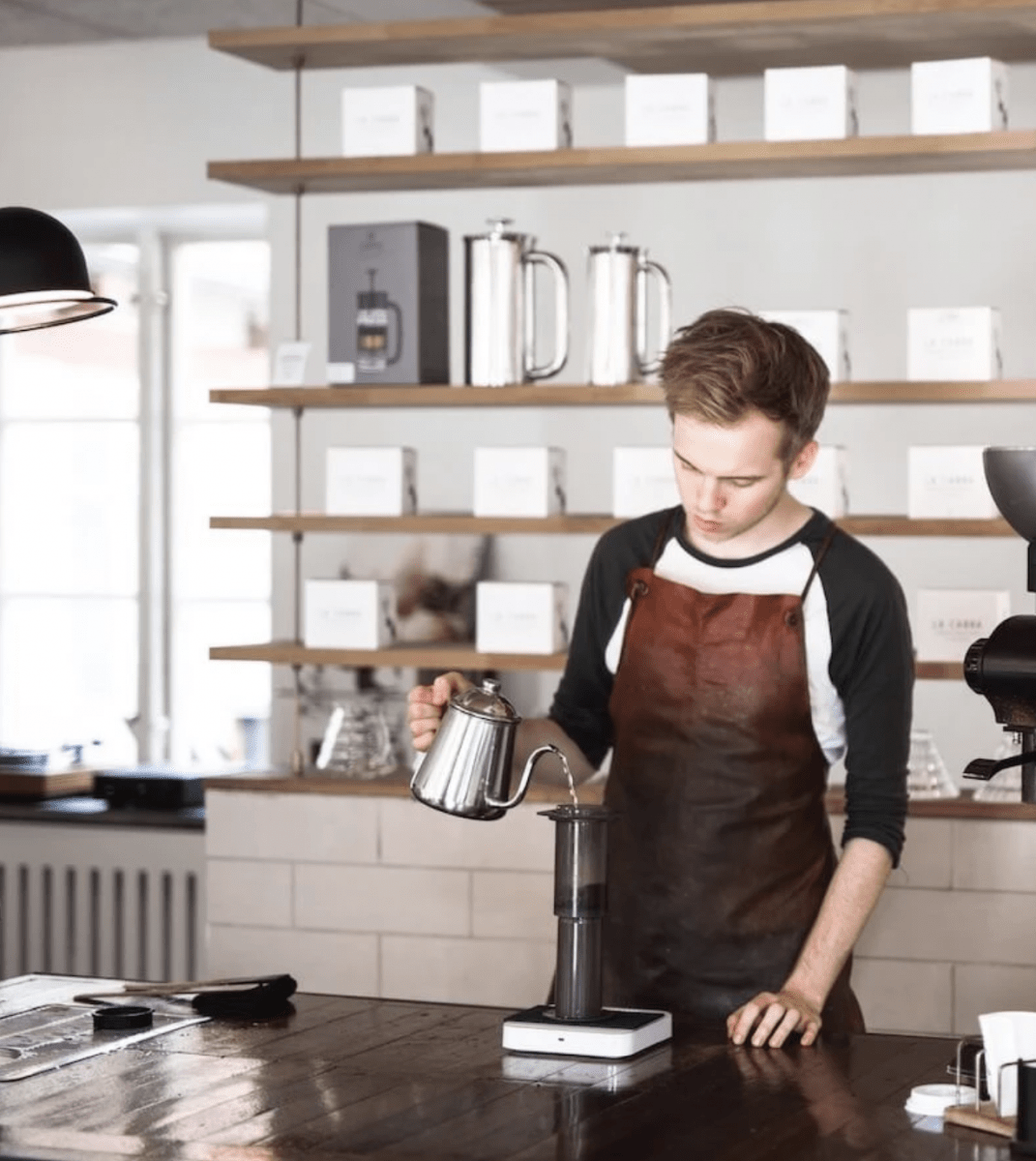 It might not come as a surprise then to learn that La Cabra only develop one roast profile for each coffee. As Mikkel said: "We try to bring out the very best flavours of each coffee instead of trying to make the coffee suit your brew method. It's up to the barista to dial the coffee in [as an espresso] or to find the perfect recipe to extract all those wonderful elements the coffee has hidden inside."
This was a particularly interesting conversation because it touched upon a great deal of important aspects of coffee that can sometimes lead to heated discussions between coffee lovers.
I've often had friendly discussions with customers who didn't like that roasters were gradually moving more towards using only omni-roasts and who decided that unless we could deliver separate profiles, they were going to look elsewhere.
There is of course a very logical choice behind this, one that was first introduced by the likes of Joanna Alm of Drop Coffee many years ago and the key reason why some of the best cafés in the world only work with roasters like La Cabra or Drop Coffee. I'm particularly thinking of Tōrnqvist in Hamburg.
The roaster's job is to find that magic place where the coffee in question is so perfectly developed that it will taste fantastic no matter how you brew it and the barista's job is to figure out, what components need to be used to make that magic happen in the cup.
Going with the seasons is just as important as finding the most interesting producers in La Cabra's core origin countries and working closely with those producers to share knowledge. It's crucial to the team to ensure that they don't fuel the stereotype of a roaster going to origin countries to tell producers what to do.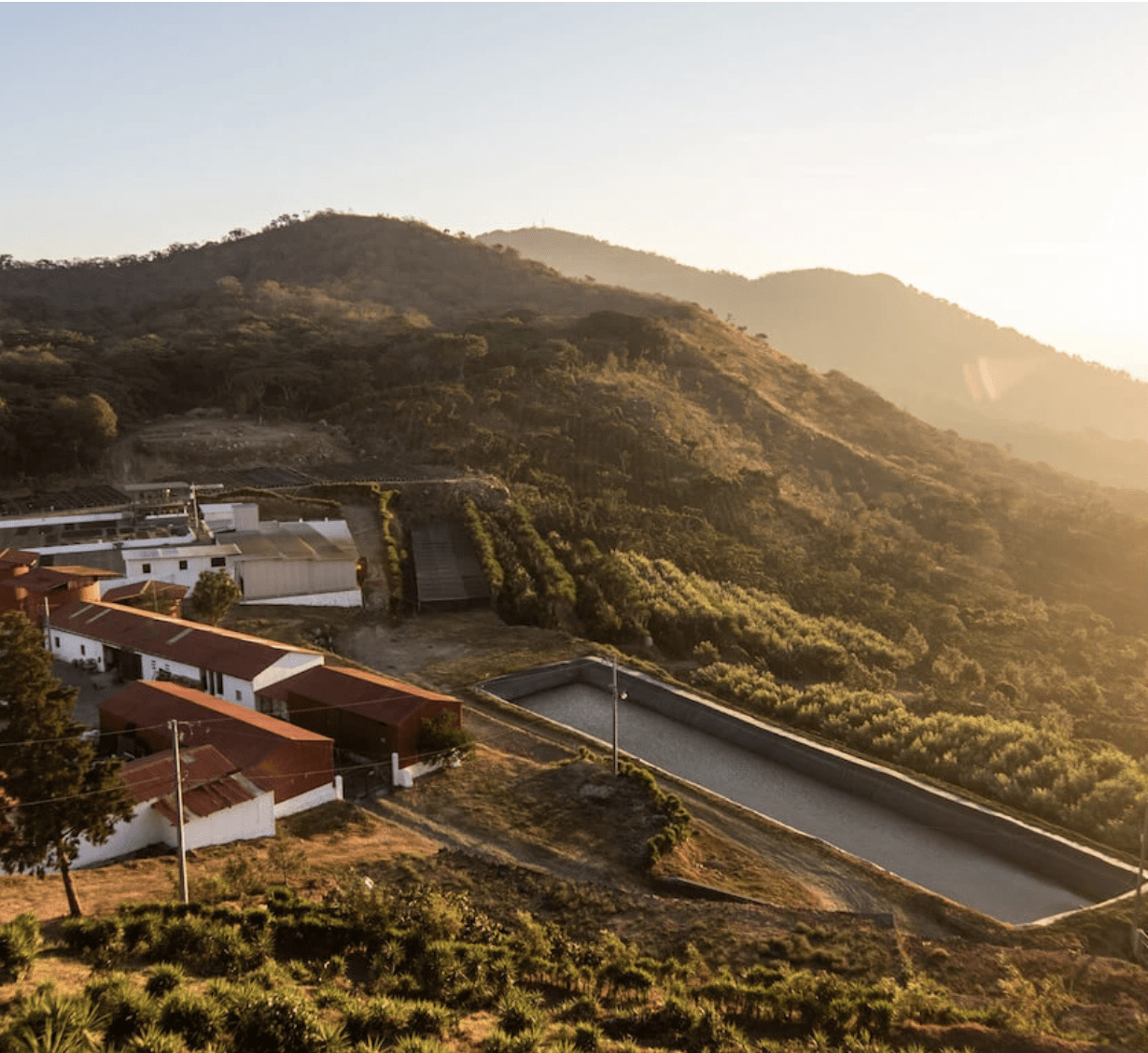 "When we're at origin," he said "we want to learn as much as possible from the producers and tell them what we look for in coffees during roasting so they can better understand what they could do differently."
The coffee that we picked for the upcoming April '20 coffee box is another great example of a La Cabra standout. Produced by Milton Dantas in the Cerrado Mineiro region, this coffee is grown at a relatively high altitude for Brazilian standards, namely 1.180masl.
It's a gorgeous natural coffee that surprisingly doesn't taste much like a natural. With a profile reminiscent of a chocolate desert with a caramel and cherry finish, this Mundo Novo coffee is a fantastic coffee that you can enjoy at any time of the day.
We're extremely happy to have La Cabra back in our midst and to feature them in our April '20 coffee box alongside Cócoca and The Naughtly Dog. Order yours here.
---
THANKS FOR READING THIS ARTICLE ABOUT LA CABRA
DID YOU KNOW THAT WE RUN EUROPE'S #1 COFFEE SUBSCRIPTION?

Every month, we work with three awesome roasters and deliver their freshly roasted coffees to customers all over the world. In our April '20 coffee box: La Cabra, Cócora and The Naughty Dog.