Being Brussles must be difficult. I don't know of any other European city that is so loved and hated at the same time. No other city that tries to be in charge of things while its surroundings are completely at odds with each other (Flanders and Wallonia in this case). The funny thing is, I know a bunch of people who have lived there or continue to call the Belgian and European capital their home and they love it there!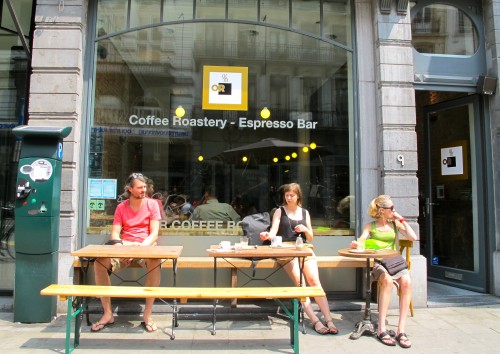 However, there is something really fun about this metropolis. It's extremely diverse and full of life. Its people have a 'can do' attitude normally found in cities like Berlin and Rotterdam that were razed to the ground during war or split across the middle for half a century. Naturally, not everything that comes out of this way of life is worth reporting on but Brussels has been making quiet progress to rival its smaller sister Antwerp to the north when it comes to having a decent coffee scene of its own.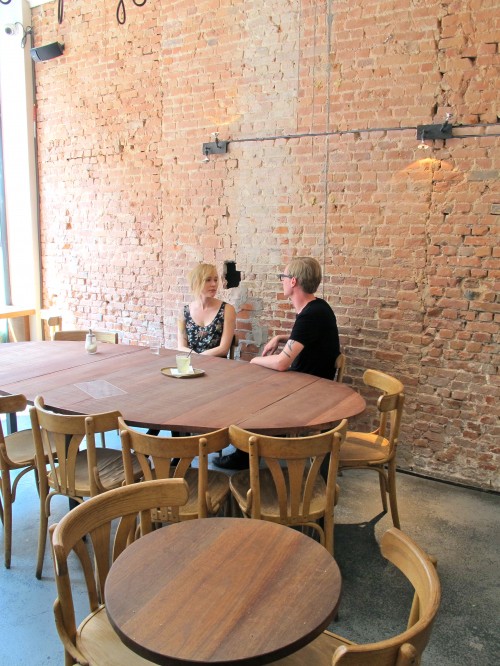 One of the first specialty coffee shops to appear in the city was Or Coffee, part of a small specialty coffee chain based in Ghent. The shop, just off Beurs / Bourse is a cozy place with lots of exposed brick, high ceilings and a lovely terrace that allows for excellent people watching in the warmer months.
The coffees are all roasted at Or's roastery in Westerem and founders Katrien Pauwels and Tom Janssens make sure their employees don't just spend day after day steaming milk and pouring shots. Indeed, as head barista Dorien told me, everyone gets to visit an origin country and also gets sent off on research tours of other European cities like London, Berlin, Amsterdam or Paris.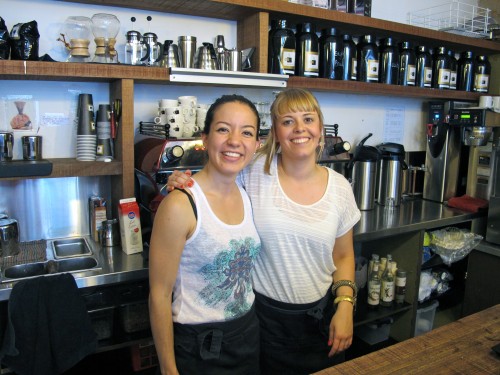 The coffees are mostly sourced directly from long-term partner farms and co-ops, allowing the team to build ever closer ties with them and continue to share knowledge and pledge investments in local infrastructure, education and other iniatives.
One thing I thought was really cute was how Dorien described some of the locals how come in for the first time and order a filter coffee. "We always advise them to drink it without added milk and sugar but some new customers respond 'that's not how you drink coffee!' Sometimes we can win them over and the next time they come in they ask for a black coffee. It's really funny to see how quickly it becomes a matter of pride to drink specialty coffee black."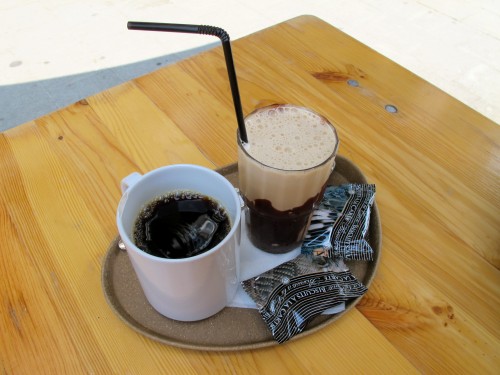 Although the city has made some progress with regards to developing its own specialty coffee scene, Or Coffee remains one of the few really good spots that any visitor to the city should seek out.
---
Out of beans? Visit our brand new online shop and buy beans directly from some of our most favourite roasters. World wide shipping available on many products!