On a rainy Sunday in Lagos, Michal and I decided to visit the last café that I had on my to-do list for this short trip, Abigail's Café. This local institution is tucked away in a side street near the promenade and is known for its homely food and has more recently started to make a name for itself as a specialty coffee bar too.
After walking inside, we were given the most amazing welcome by the charming Shannon Lawn who is a Kiwi transplant living in Lagos and who is helping to usher in Abigail's transformation from commercial grade Italian espresso to specialty coffee. She ended up spending almost half an hour sitting at our table and sharing her fascinating story that includes stop overs in Melbourne, Perth, Cambodia, Stuttgart and Lisbon.
The place was founded by another expat, Abigail Verica Ribeiro who moved to Lagos from California a few years ago and found that there was a lack of friendly neighbourhood café that serve healthy and 100% vegetarian or vegan food. In a video she describes that all of the ingredients used at Abigail's are locally sourced and everything is made in-house, from the granola to the sauces.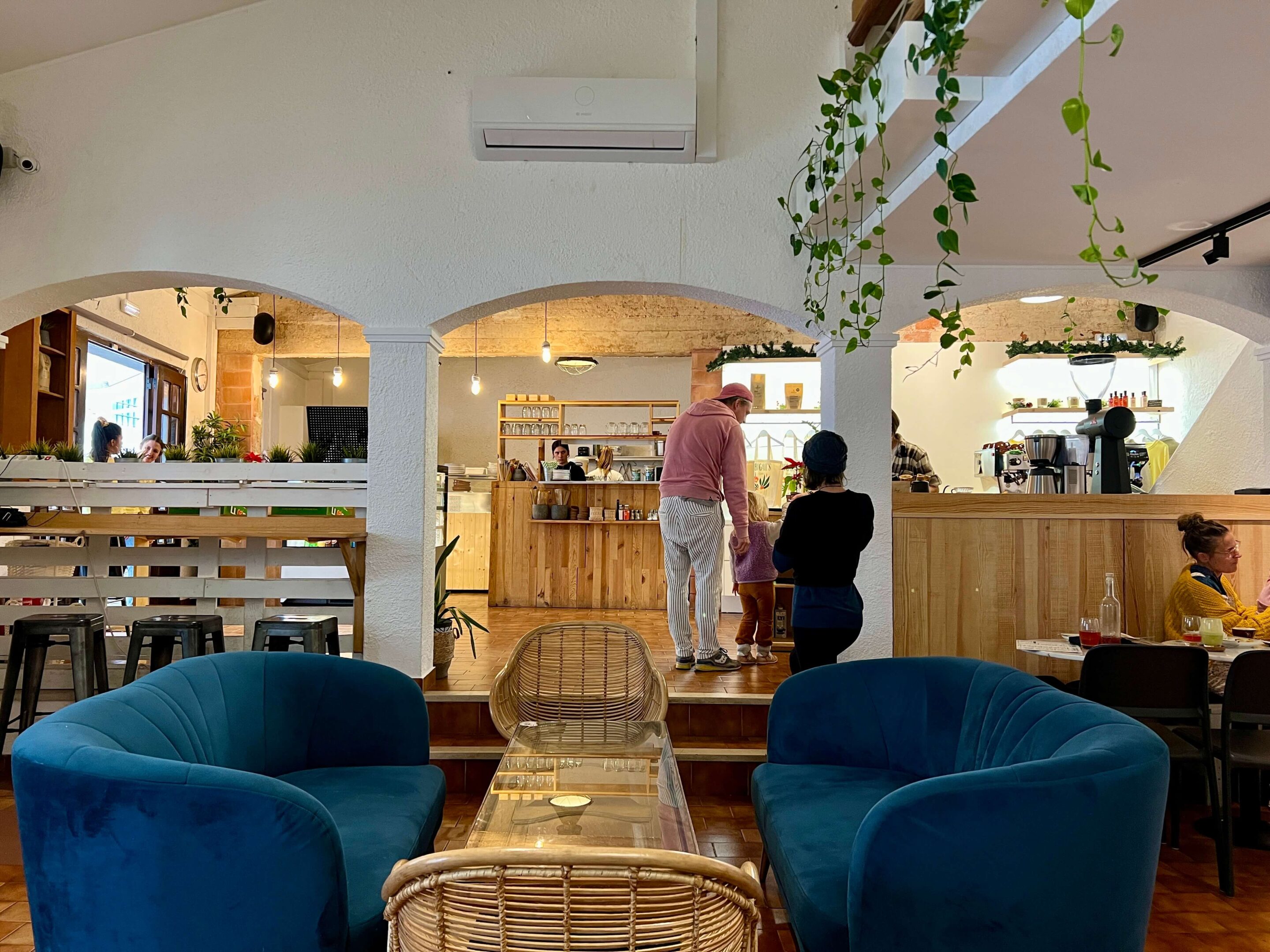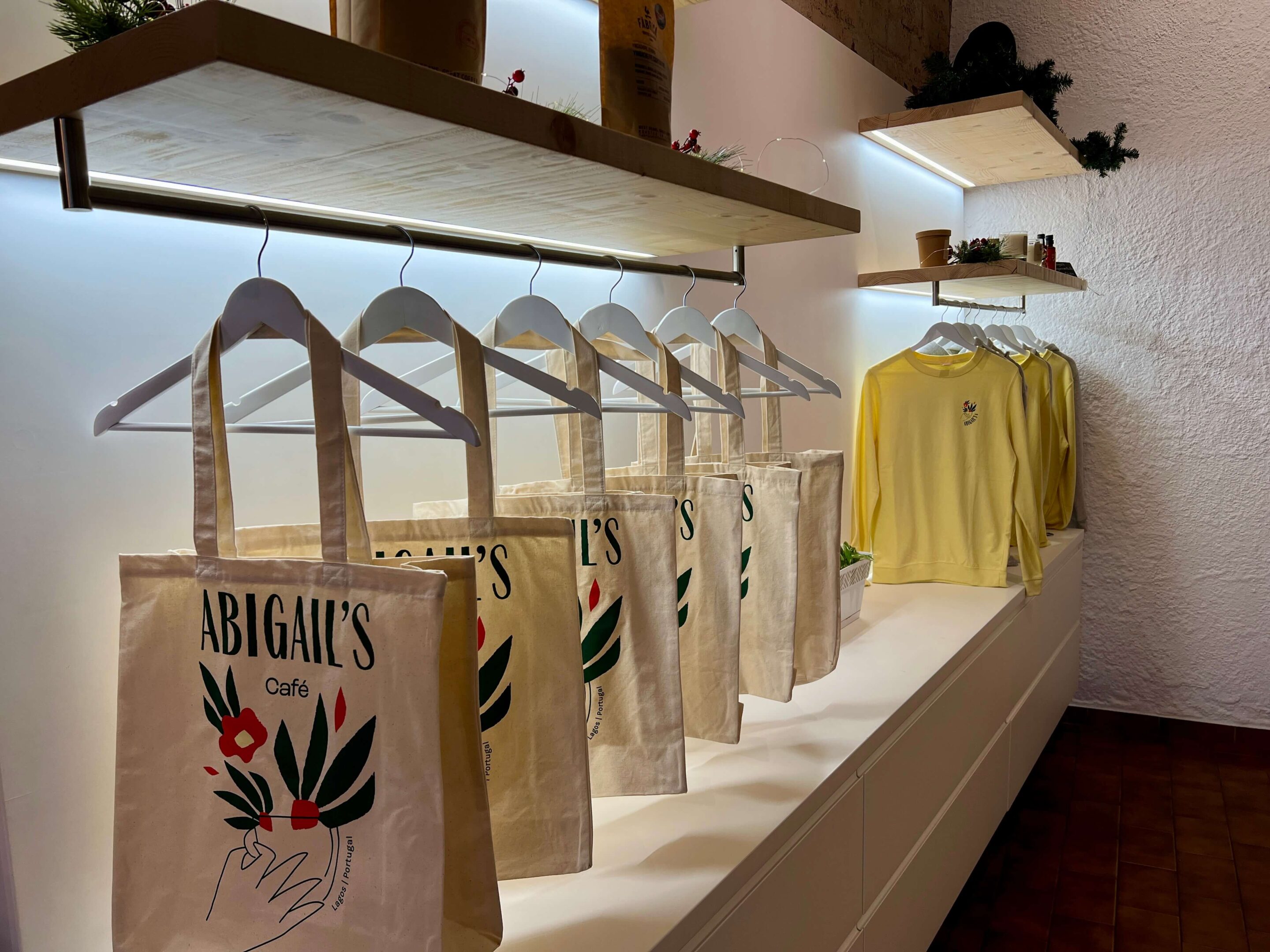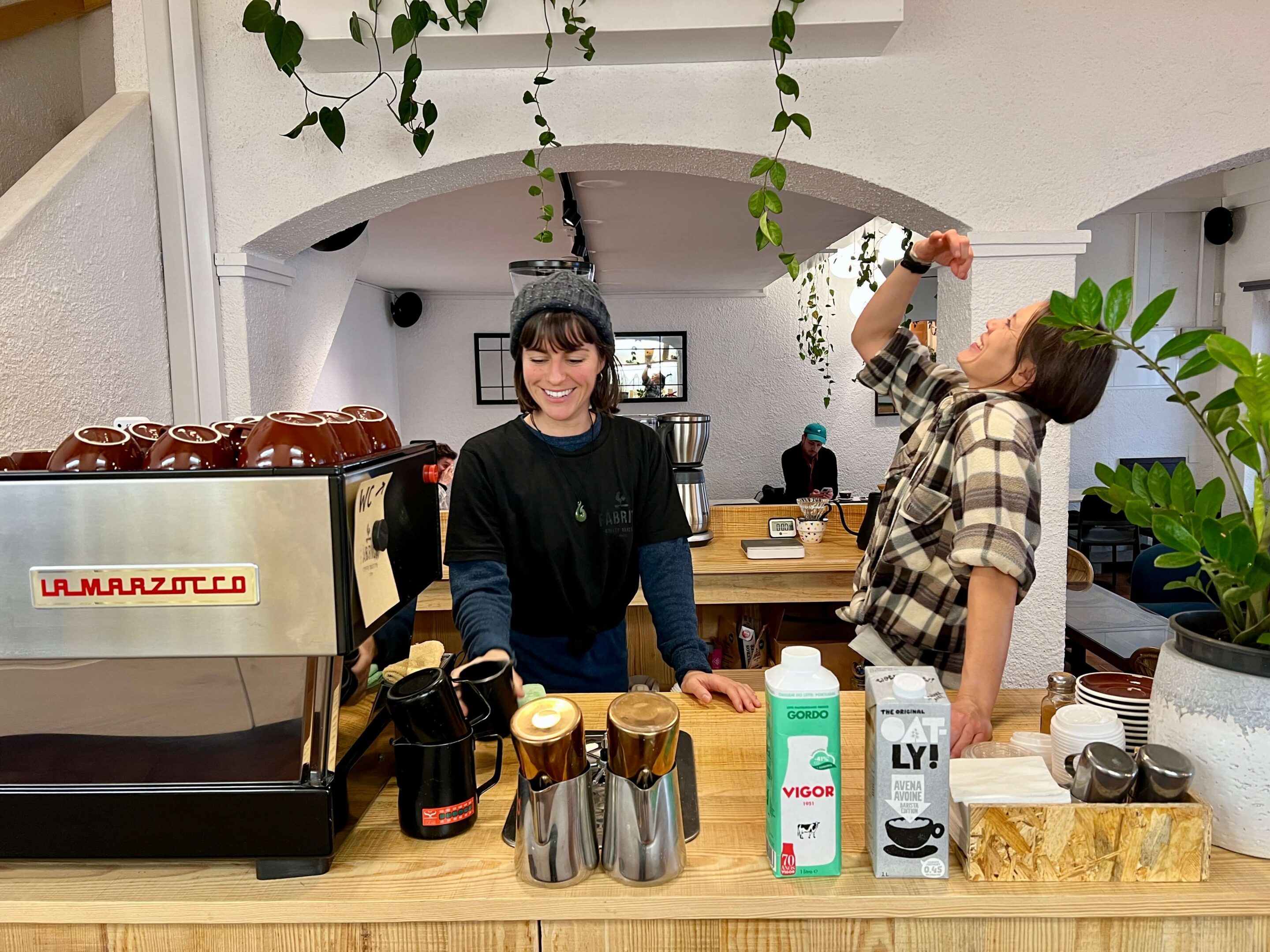 I have to admit that I was personally not a huge fan of the interior decor (I really don't like brown floor tiles) but I am also aware that many spaces in Spain and Portugal in particular have this kind of look. Some tastefully chosen artworks would definitely add a splash of colour to the walls.
As we sat there sipping on our flat whites, Shannon continued telling us her incredible journey that eventually led her to Lagos. She explained that she had a spiritual awakening while wild camping along the Camino de Santiago that took her to the Portuguese city of Coimbra.
One day, after it started raining, preventing her from camping, she popped into a local café and asked is anyone know of somewhere she could stay. A few calls later, she was introduced to a Japanese hippie with dreads who invited her to stick around if she could play a concert the next day. The big reveal was that she is a musician and a great one too. One night became two weeks and before long, she was recording albums, getting them mixed in Las Vegas, filming music videos, getting married to a Portuguese guy, breaking up and scoring a job at Fabrica Coffee Roasters in Lisbon.
Abigail's is a local reseller for Fabrica Coffee Roasters and Abigail herself apparently played a crucial role in convincing Shannon to stay in Lagos and help raise Abigail's specialty coffee profile. Interestingly, Shannon is now also working on her own coffee education business that she wants to put all of her valuable knowledge from her nearly 14 years of experience into.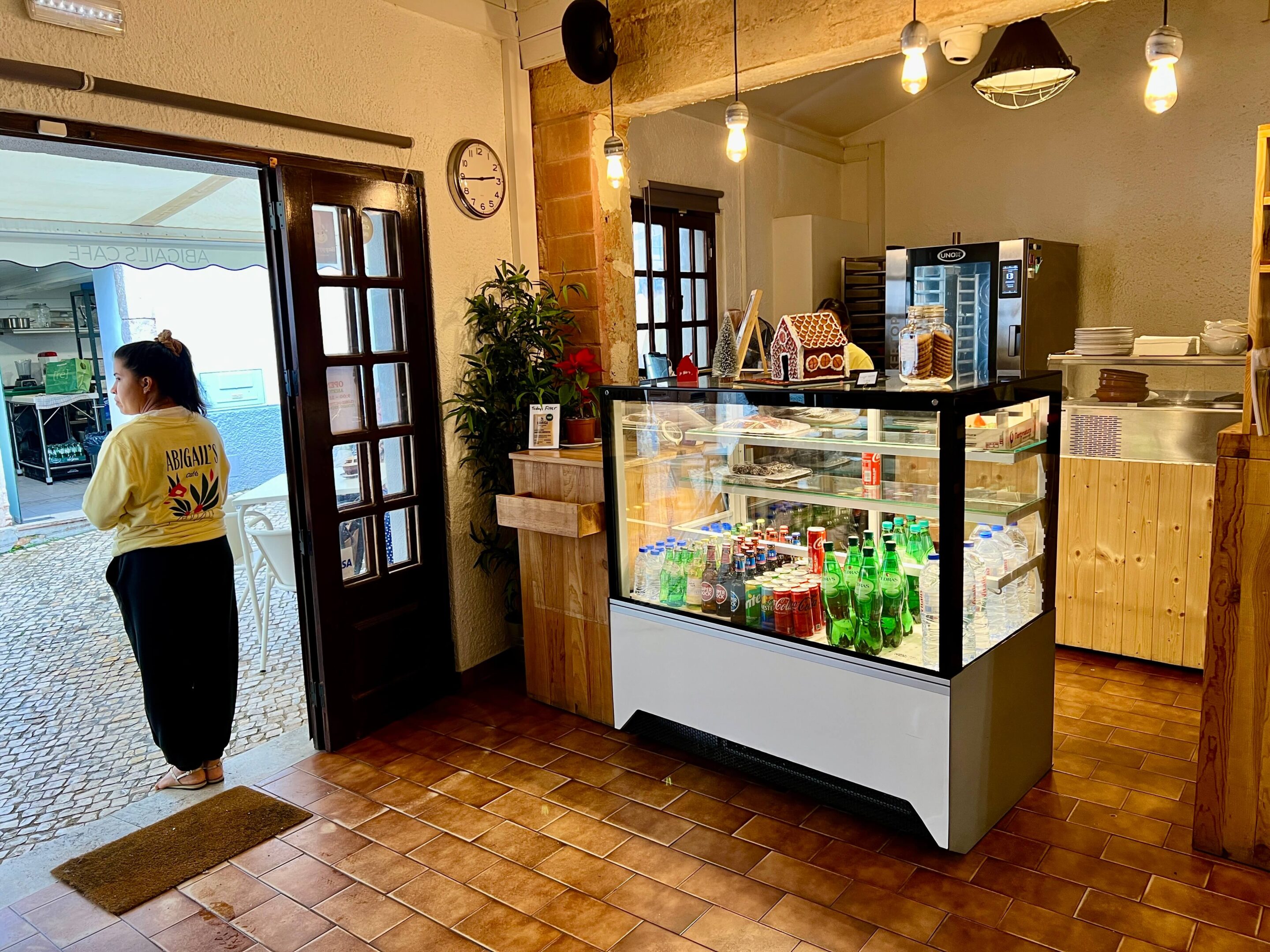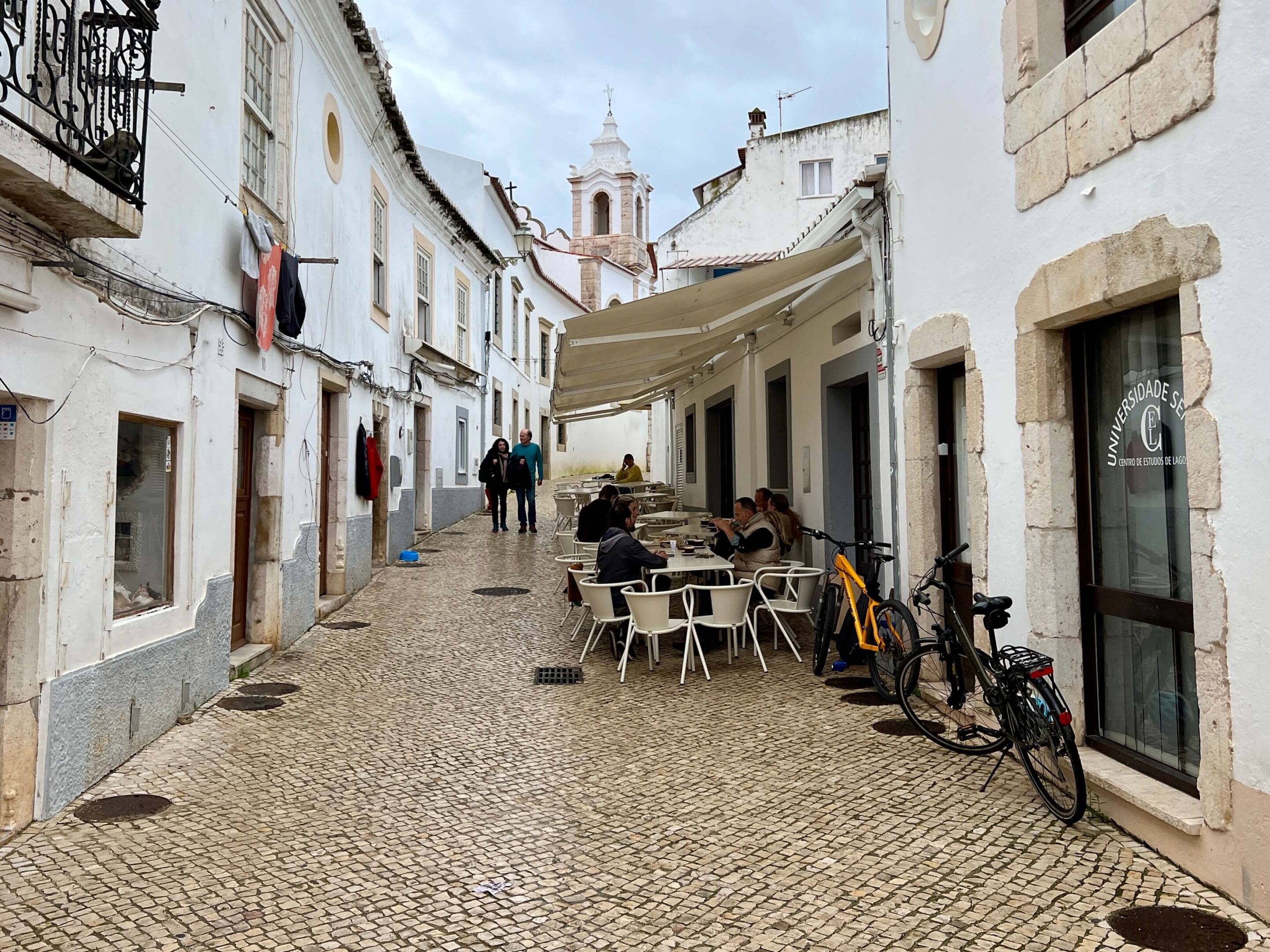 According to Shannon, Abigail's will invest more in the coffee station in 2023, adding more grinders, starting to offer hand brews and potentially bringing in different roasters. Their goal is to keep Abigail's Café open year-round and to offer locals and expats a homely place to grab some food and coffee even during the low season when the town practically dies out. While there might not have been tons of tourists around, places that really get it right were always packed.
Sadly, we didn't get a chance to try any of the scrumptuous dishes including the Sunday Funday pancakes or the Olá Breakfast Burrito but judging by some plates that passed us this way and that way, the food is not to be missed!
I was really happy to see that a place like Abigail's has embraced specialty coffee with such enthusiam and has given someone like Shannon a platform to apply her skills and knowledge. Lagos has a small but vibrant coffee scene that definitely surprised us in the most positive way and making Abigail's Café our final stop on this whirlwind tour was a great way to finish our trip.