One of Europe's best spots for seriously crazy waves has to be Portugal's Algarve. During a recent visit to Lagos and the surrounding area, we drove along the southern most tip of Portugal to reach the end of Europe at Sagres where we saw a spectacular sunset from the cliffs all the while down below, massive waves kept smashing against the rocks.
As we wound our way along country roads, we passed many surf shops but didn't see that many surfers. It was probably too cold although I was told by various people that this is really the best time to catch some serious waves.
One great place to get inspiration, grab a coffee and possibly commission a custom surfboard has to be Coffee & Waves, a cute coffee shop in the center of Lagos that was founded about four years ago by husband and wife team Sam Richardson and Anastasia Goreva.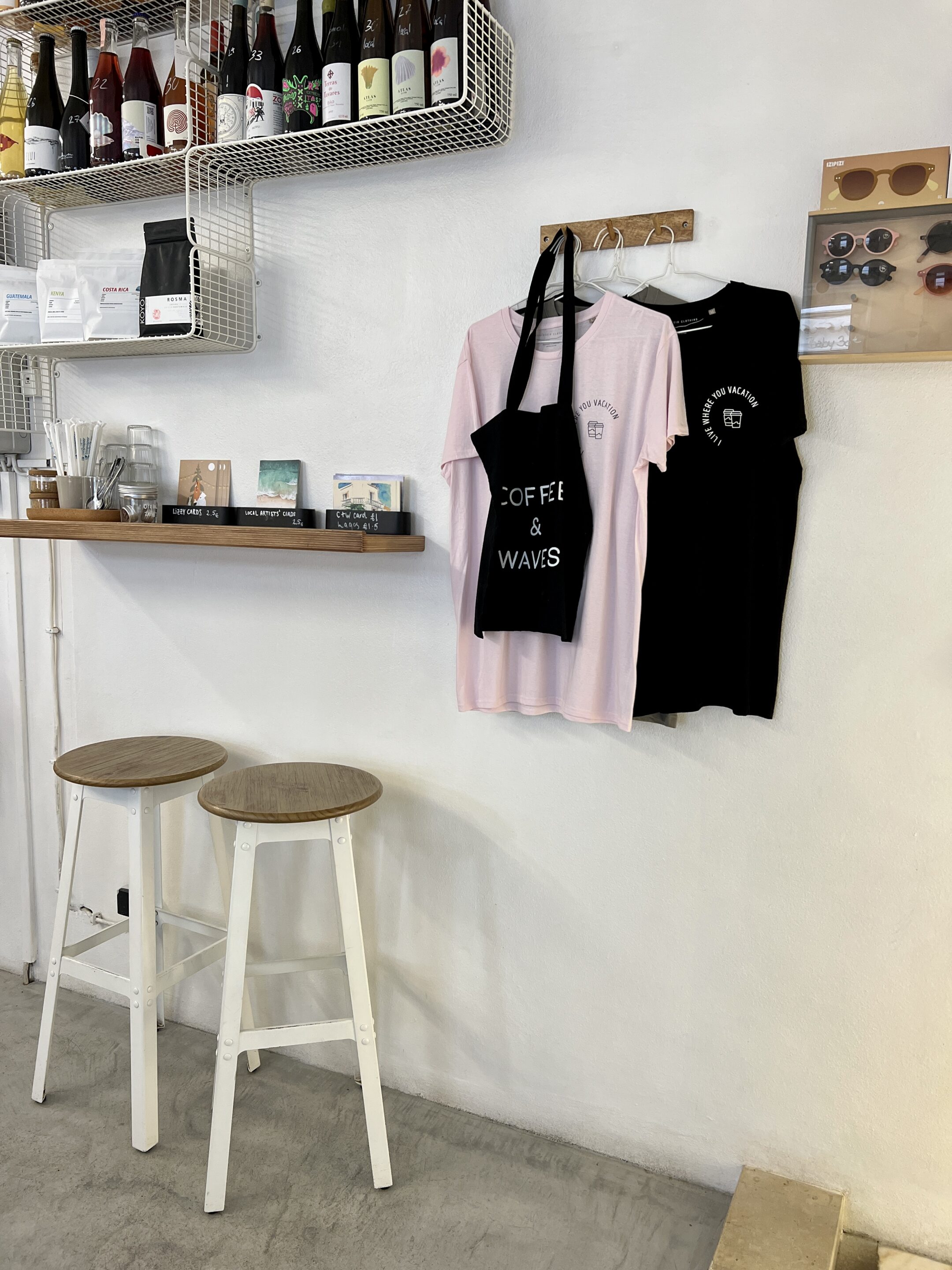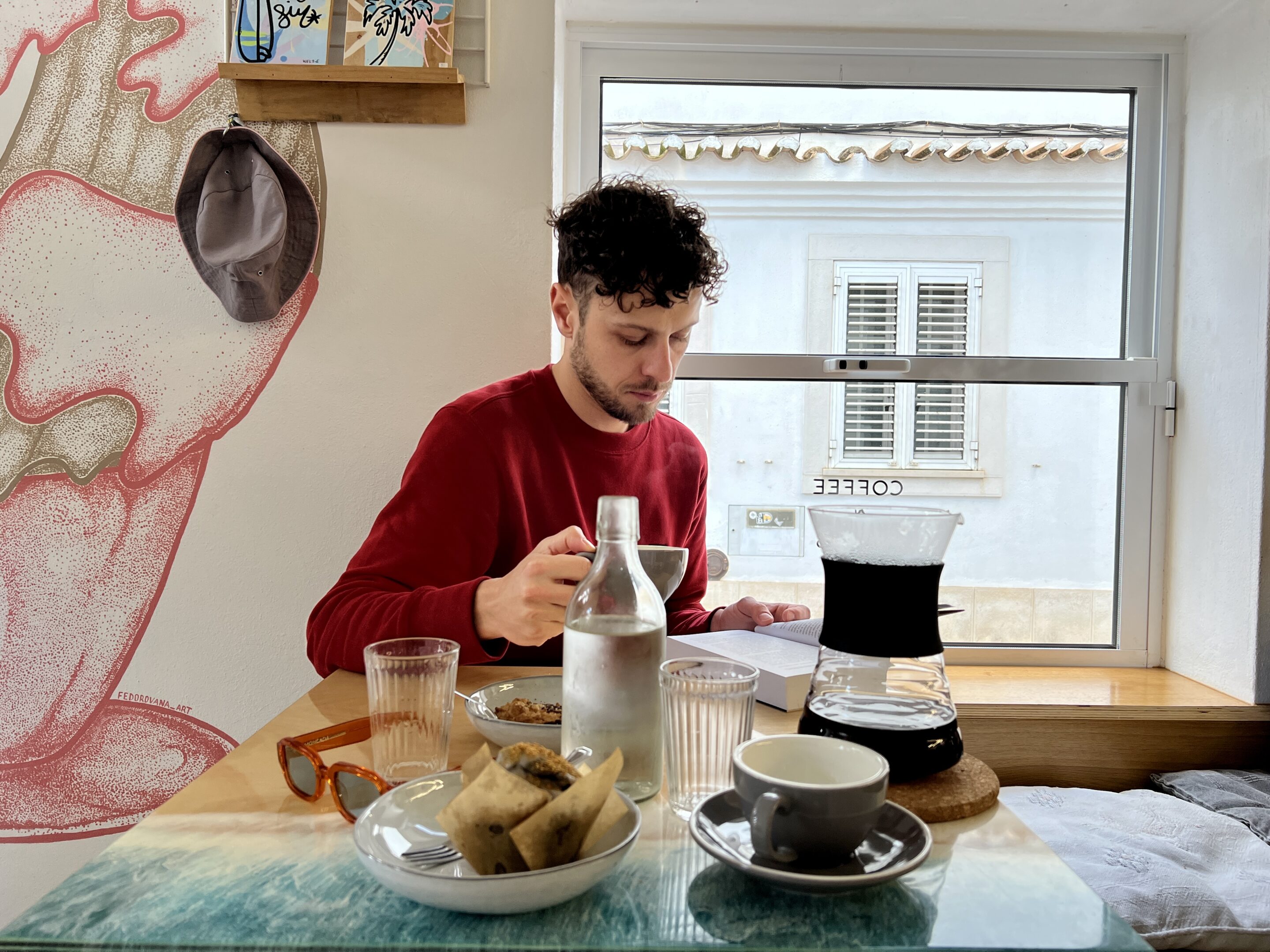 The two originally met in the Dominican Republic and later spent time in California and Hawaii where they both surfed the coasts and Sam learned how to shape custom surf boards from one of the industry's biggest icons. After returning to Europe, they decided to settle in Lagos and it was then that Anastasia discovered specialty coffee and realised that Lagos didn't have any third wave coffee bars.
While it didn't take long for them to find a retail space with all the right licenses, they did have a bit of luck on their side. Space like this don't come around often, Ana told me.
The interior is colourful and friendly with surf board components, coffee bags and natural wine bottles on display. A bright pink Victoria Arduino Eagle One sits atop the bar and the friendly team makes outstanding coffee and really delicious food.
On our first visit one afternoon, the kitchen was just closing and I promised Ana that we would be back for a full breakfast one of the next mornings. When we did come back, the breakfast platter was one of the best I've had in a long time, reminding me somewhat of an experience I had in Tel Aviv a few years ago.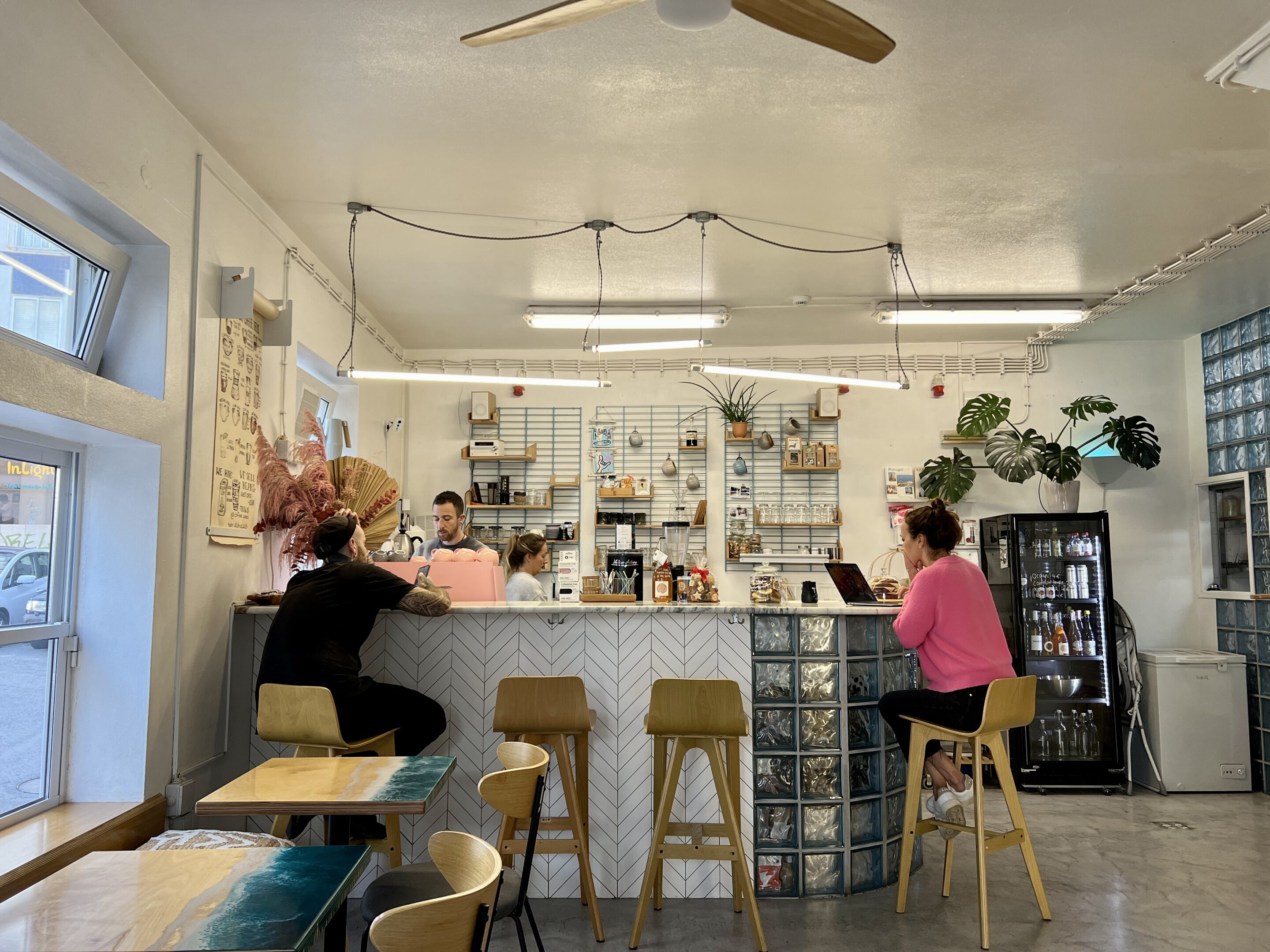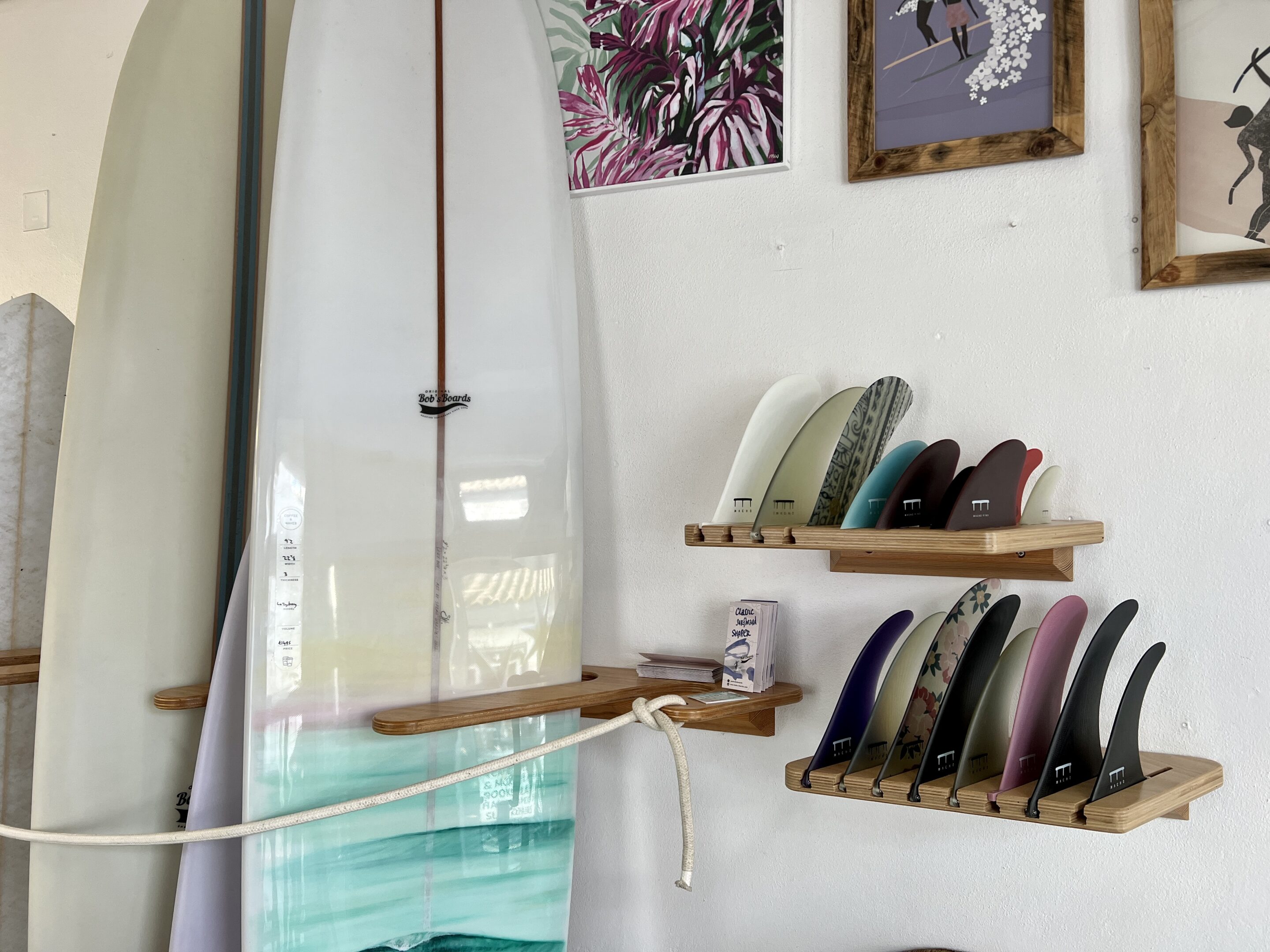 Ana sources her coffees from both local Portuguese roasters like SO and Koyo as well as international names like Friedhats and The Barn. As one of the city's original coffee places, Coffee & Waves attracts a loyal clientele and people often come by to buy bags of coffee from the various roasters that Ana & co work with. "It's definitely easier for people to buy their coffees from us because we can order for the whole community and then share them," Ana explained.
After we finished our breakfast, Ana gave me a tour of the basement where Sam shapes his custom made boards. It was really amazing to see this given that I knew little about how surf boards are actually made.
Back upstairs, Ana elaborated that their goal is to offer carefully curated products that showcase craft and great taste. From local kombucha to wines and coffee. And you can definitely see and taste this attention to detail. It makes all the difference.
If you happen to be in Lagos, make sure you pay these lovely people a visit.