Specialty coffee is full of pleasant surprises. On my many travels to some of the most remote parts of the world, I often found specialty coffee. From Madeira to Shiraz. It seems that there is no geographical obstacle that this community won't overcome, and thank the universe for that.
During a recent trip to the Algarve, I was very pleasantly surprised by the number of excellent specialty coffee bars that I found in the city of Lagos. Though relatively sleepy in the winter, Lagos is a popular place for expats who have settled there to enjoy the quality of life, mild climate and beautiful natural surroundings that this region of Portugal has to offer. It's also a great place for surfing if you're into that.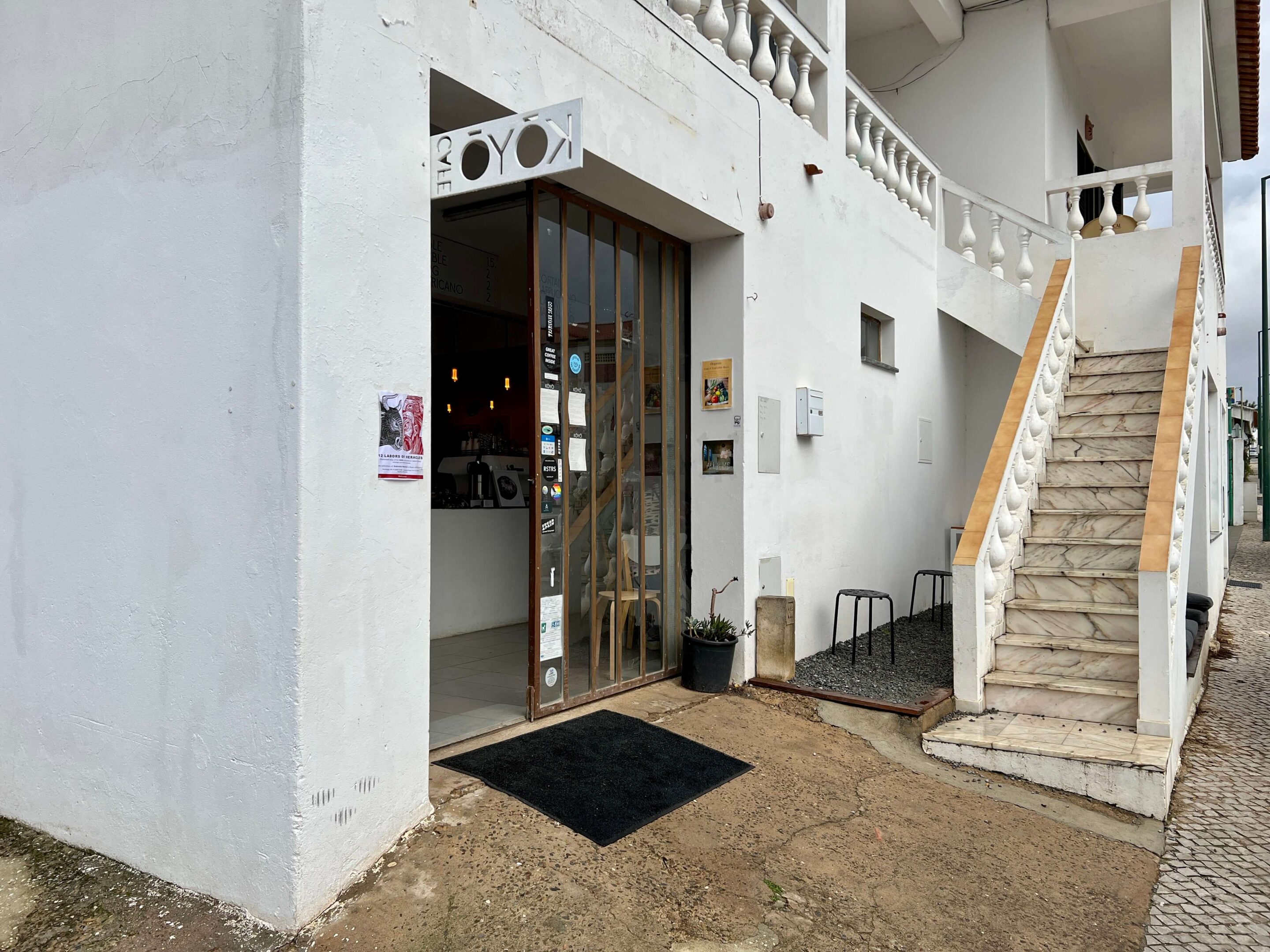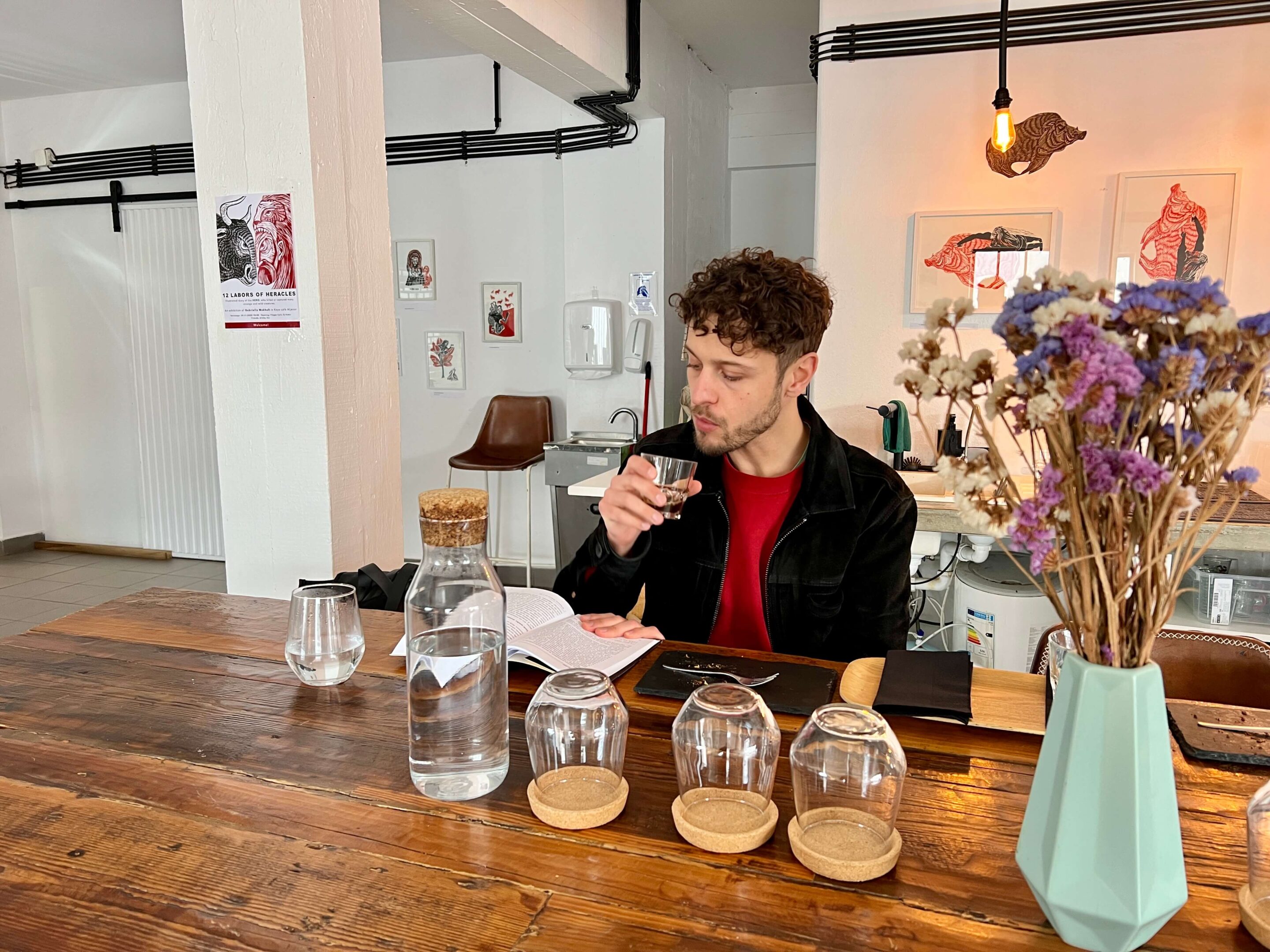 One day, my boyfriend Michal and I were sitting at Coffee & Waves drinking coffee when I noticed bags of beans from a roaster called Koyo. I had been following them on Instagram for a while already but due to the physical distance that usually separates us from them, I had not sought them out as a potential destination until I suddently realised that they were indeed only a 30 minute drive away.
I did wonder why someone would set up a specialty coffee roastery in a place a remote as Alejezur close to the Atlantic coast but as I mentioned in my opening paragraph, I've found specialty coffee in the most obscure places before. Therefore, this should not have come as a surprise. One morning, Michal and I got into our rental car and started driving through the drizzle to reach Alejezur, a small town just north of Lagos.
Prior to our arrival, I had informed owner Gyula Illés about our planned visit and I was very happy to notice that he had set up a small cupping table where he intended to offer us a taste of some of his current coffees. But we'll get to that shortly.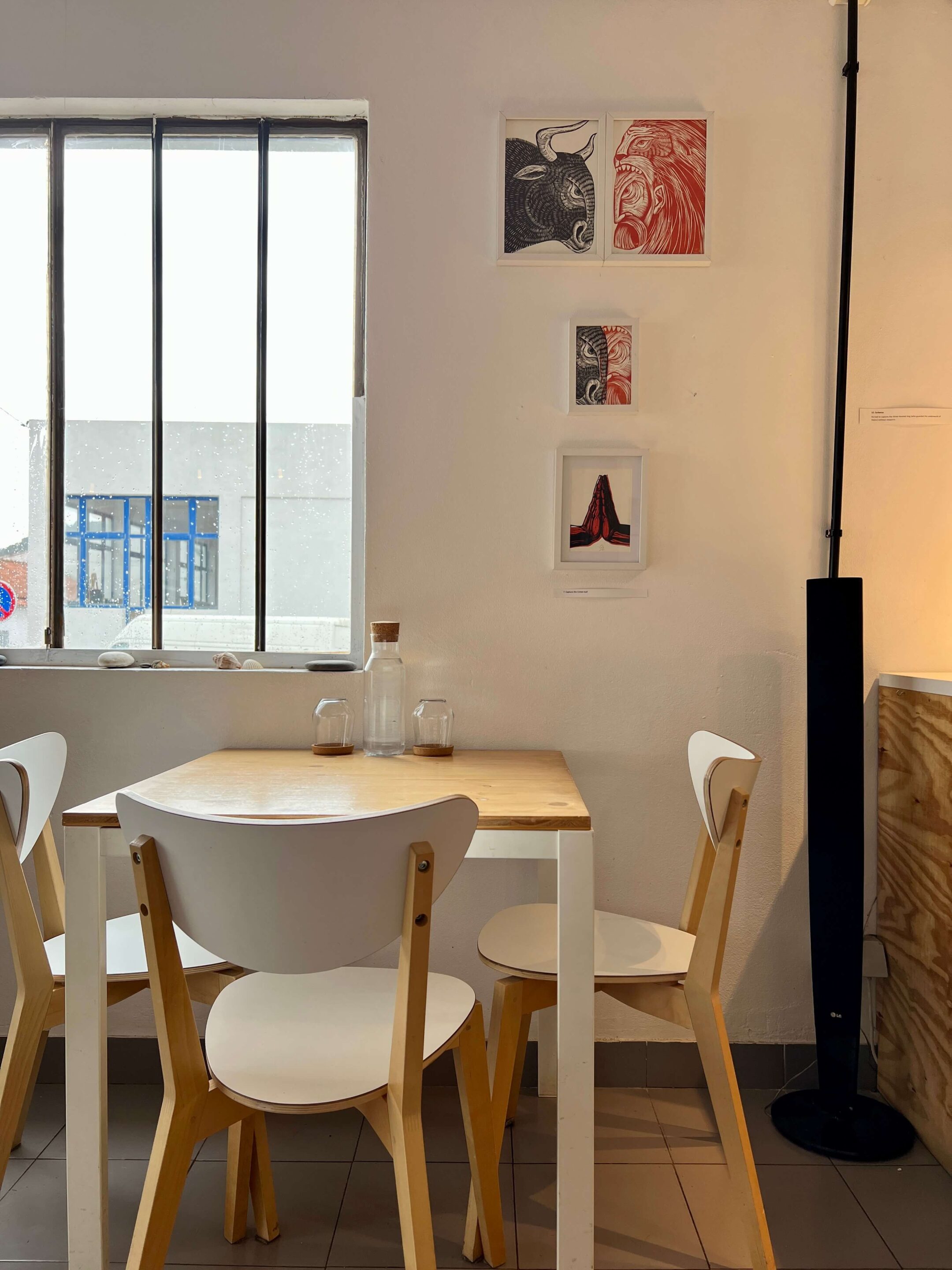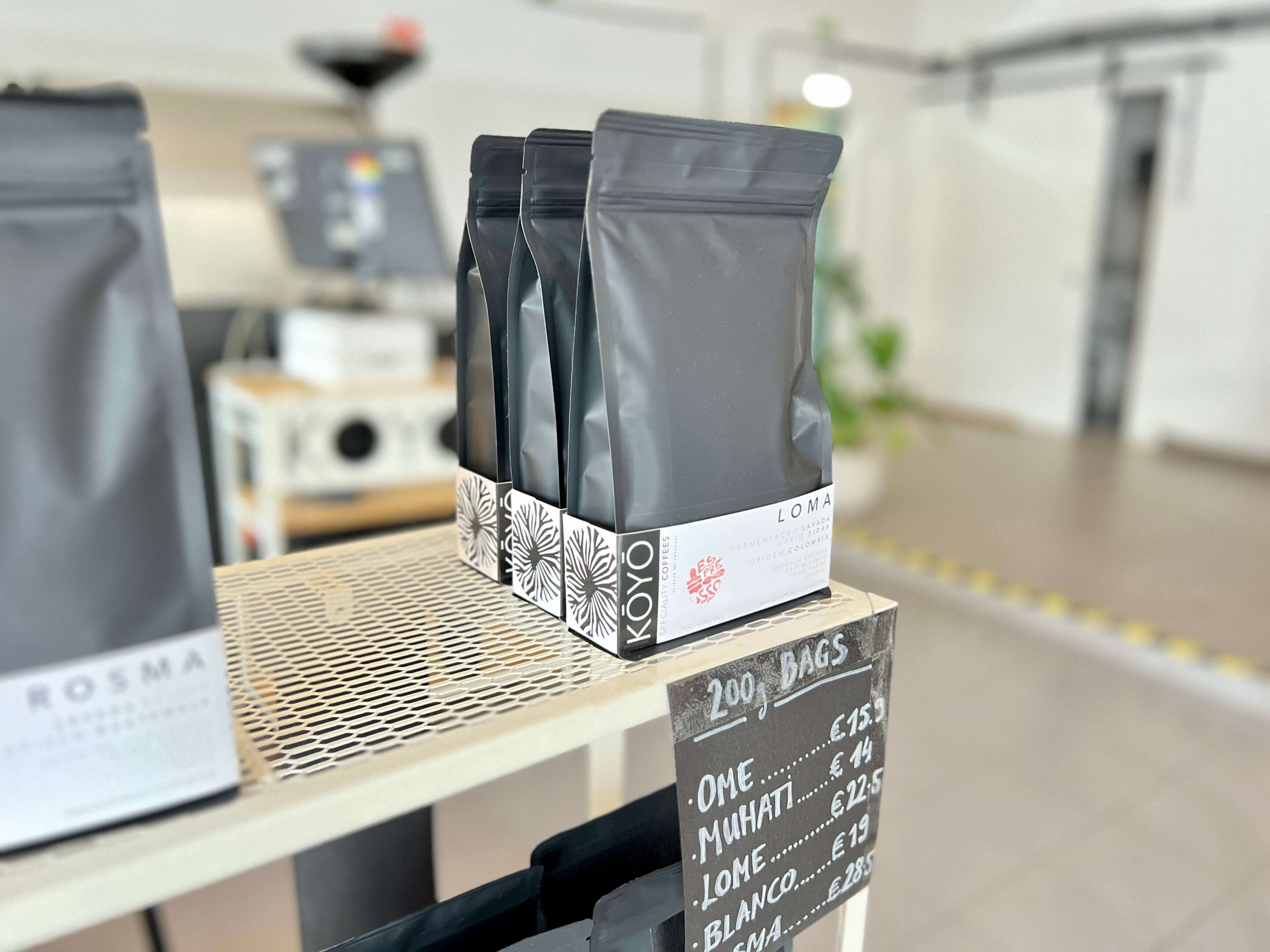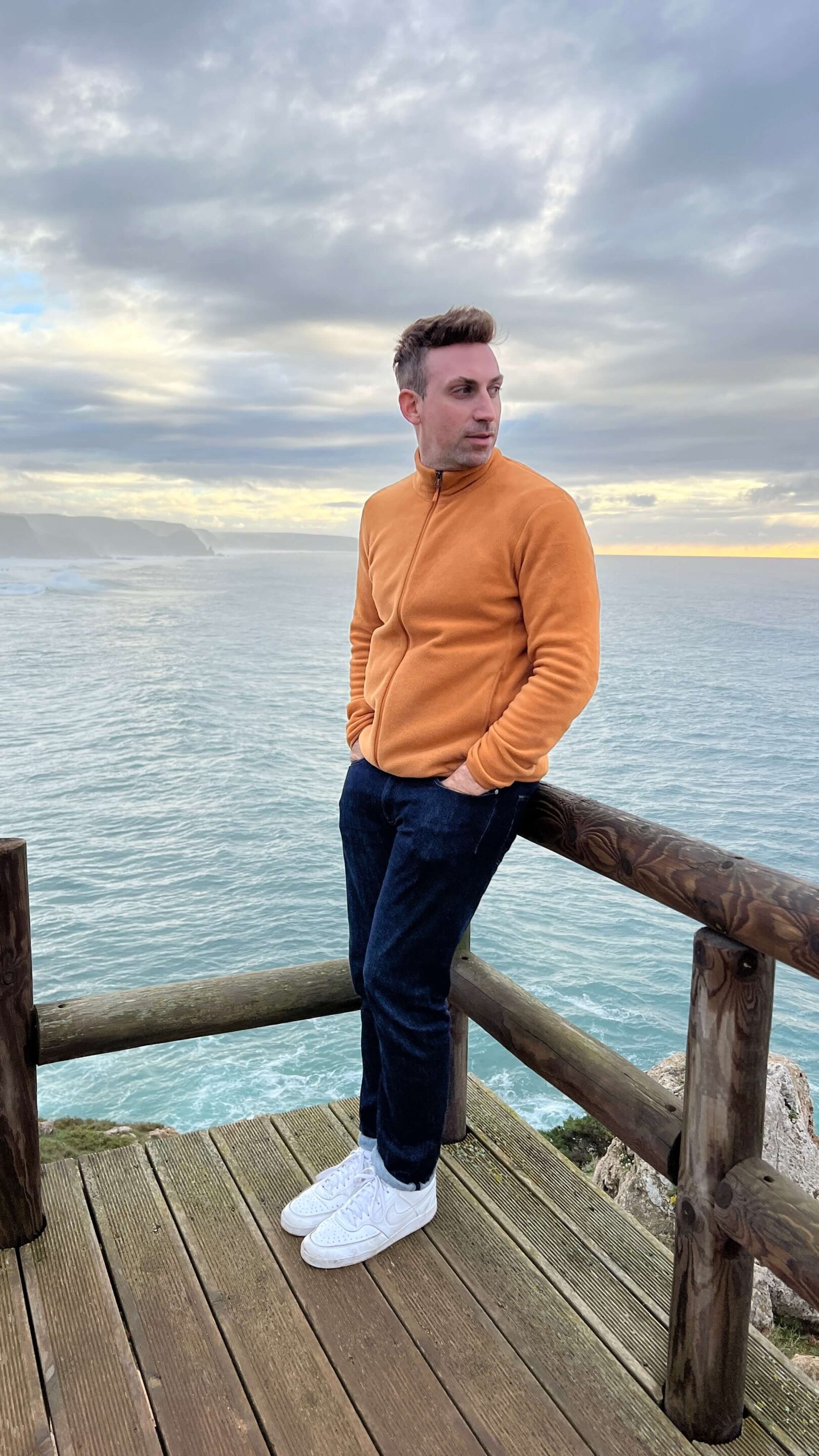 What struck me was just how awesome it was that this place existed at all. After welcoming us, Gyula gave us a small walking tour of the space, which originally only housed a production but then expanded to include a small café. At the back, there is a lovely community garden with some Japanese touches, a small homage to the name KOYO – which is Japanese for 'autumnal red and orange leaves'. Unfortunately, it was too wet to sit down and enjoy this outdoor space and so Gyula walked us back inside and shared his story.
As the name might suggest, Gyula is not Portuguese but Hungarian. He told me that he used to come to Alejezur on holidays and he loved the place so much that one day, he decided to leave his life in Hungary behind and set up shop in Portugal instead. Gyula previously already worked as a barist, trainer and competition judge, and setting up Koyo was his dream come true. He roasts on a ProbatOne and carefully chooses the coffees he works with based on his personal preferences. C
Currently, he supplies cafés in the surrounding areas like the ones in Lagos and further afield elsewhere in Portugal. He told me his ambition was not to become a huge international roastery but to keep things local and personal.
When the moment to cup finally came, we cupped a few of Gyula's own coffees as well as one that I had brought from Amsterdam as a gift. There were some interesting flavours on the table, some of which really stood out including a washed cold fermentation pink Bourbon called 'blanco.'
I cannot say enough great things about this wonderful experience. From the moment we walked in we felt like we were seeing old friends and I really loved that Gyula is living his best life in this beautiful part of Portugal, which has a breathtaking coast just a stone's throw away.