Recently, after celebrating my 39th birthday in Amsterdam, I wanted to take my partner and myself on a little post-birthday getaway just for the two of us. I usually book somewhere for us to go as a little treat for us and to explore different parts of Europe during low season. Before covid, I took him to Madeira, the Portuguese island in the Atlantic Ocean. We loved it a lot there. This year, I wanted to go the Algarve, the southern-most part of mainland Portugal, an area of Europe that has so far eluded me.
Our flight to Faro left Amsterdam at 6:30 in the morning, a red eye flight as these early departures are known. After landing and picking up our rental car, we were ravenous and thirsty for coffee. My list of must-visit coffee places in Lagos, our temporary home for the weekend, was pretty short up until this point. It included Black and White Coffee and Coffee and Waves. I did not expect to find quite such a vibrant local coffee community as I ended up finding but that's also the beauty of going somewhere with an open mind.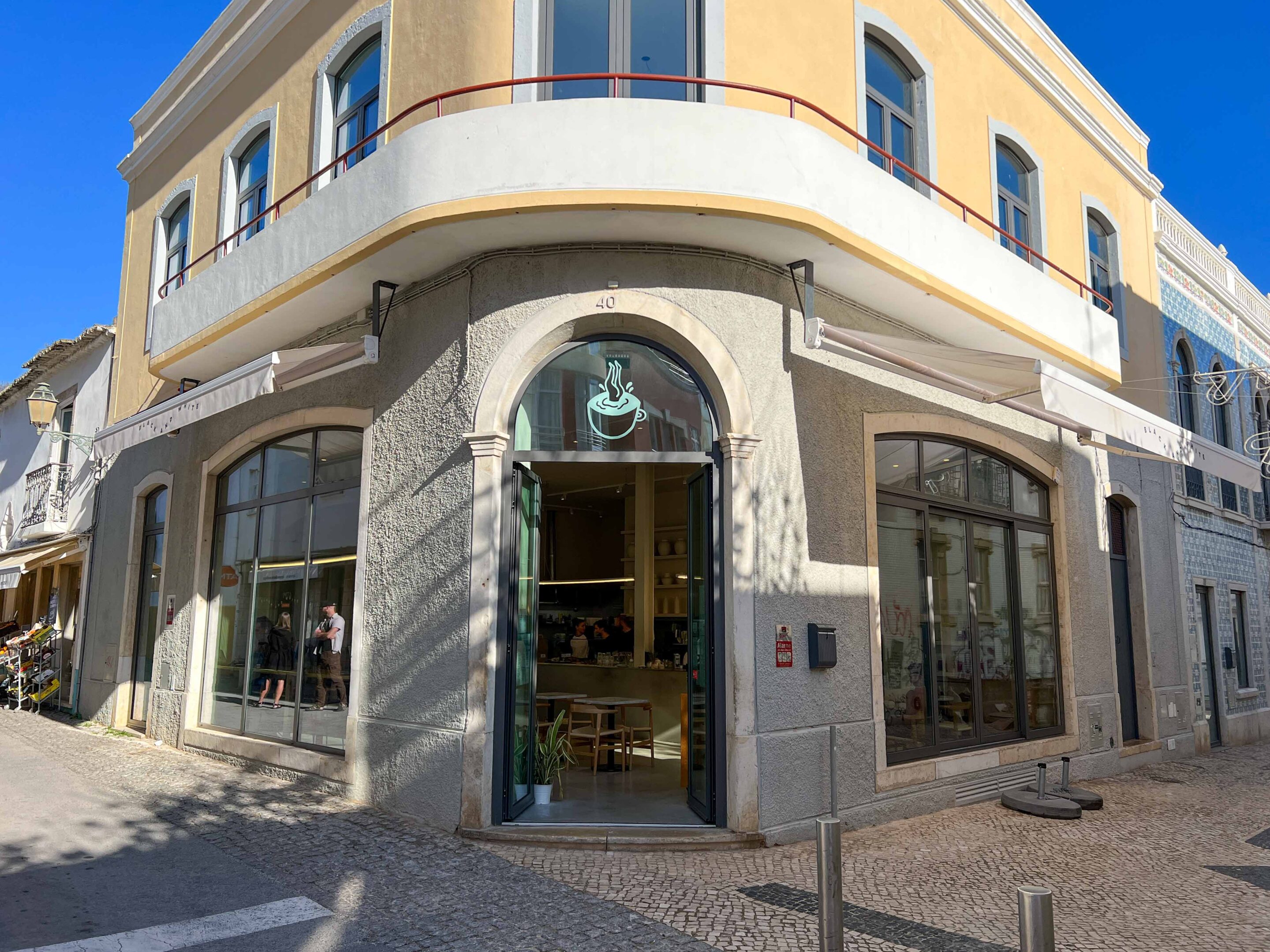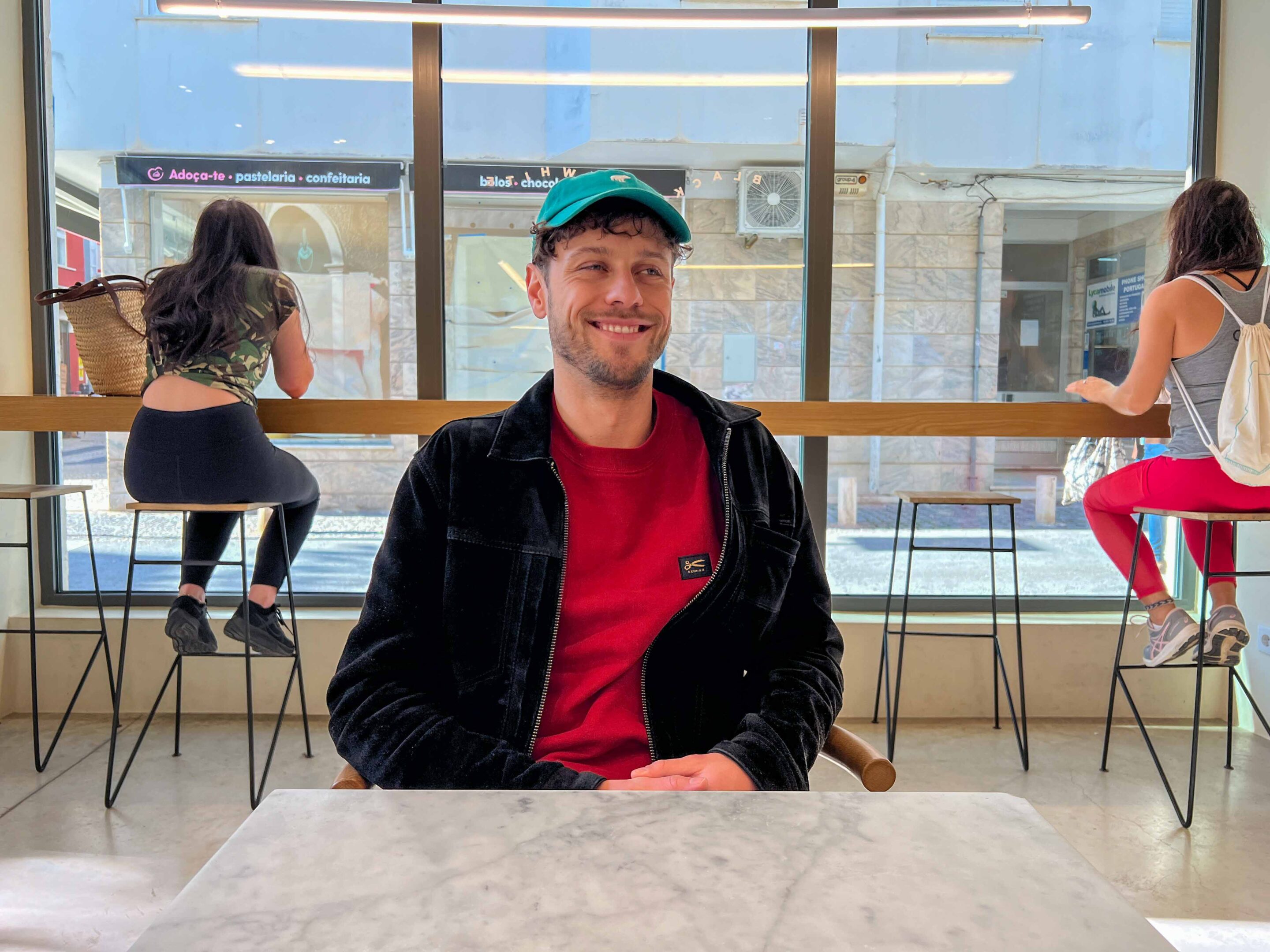 Black and White Coffee is an airy and welcoming place in downtown Lagos that would not look out of place in any other major city. The friendly waiting staff immediately directed us to a free table and without expecting it, head barista Nick Gillott recognised me and we struck up a conversation while we waited for our first of many breakfasts (not on the same day, I must add) that we enjoyed here during our long weekend in Lagos.
Founded by Kevin and Flora Latouf, a South African/English couple who had previously run various coffee places in Hampshire, Black and White offers scrumptious dishes, excellently prepared specialty coffee and warm Mediterranean and Aussie inspired service. The huge corner space has large windows running along both sides, flooding the inside with natural light.
As we sat there, digging into plates of pancakes and eggs while sipping our flat whites, I noted that the customer base consisted largely of expats, tourists and some locals. Like in many other southern European countries, many cultures have not yet fully embraced specialty coffee and its inherent higher prices compared to classic local brands like Delta. Portugal has been quite successful at rolling out its digital nomad visa for non-EU nationals and people from across the continent come to this part of Europe to survive the cold dark winters up north.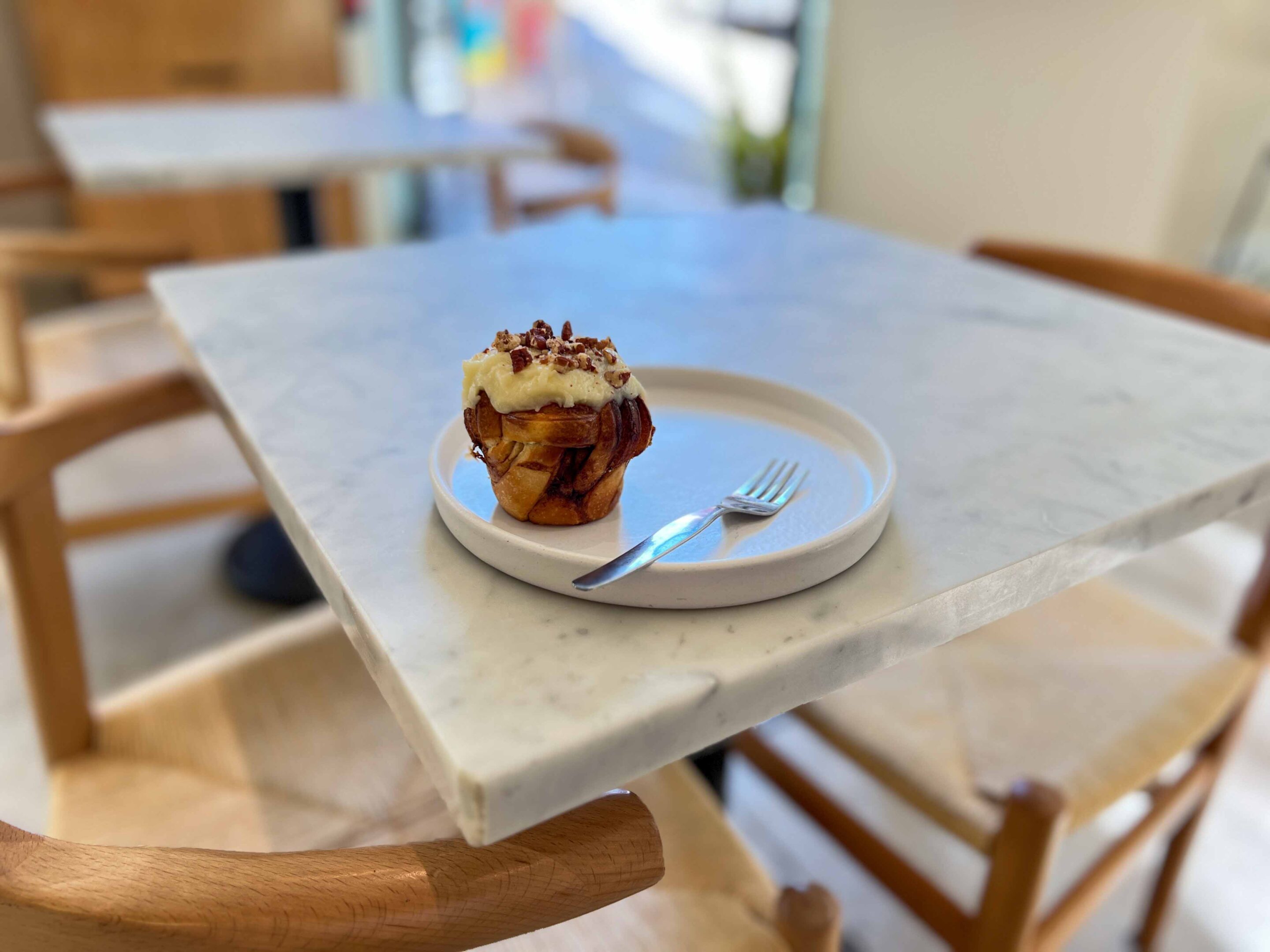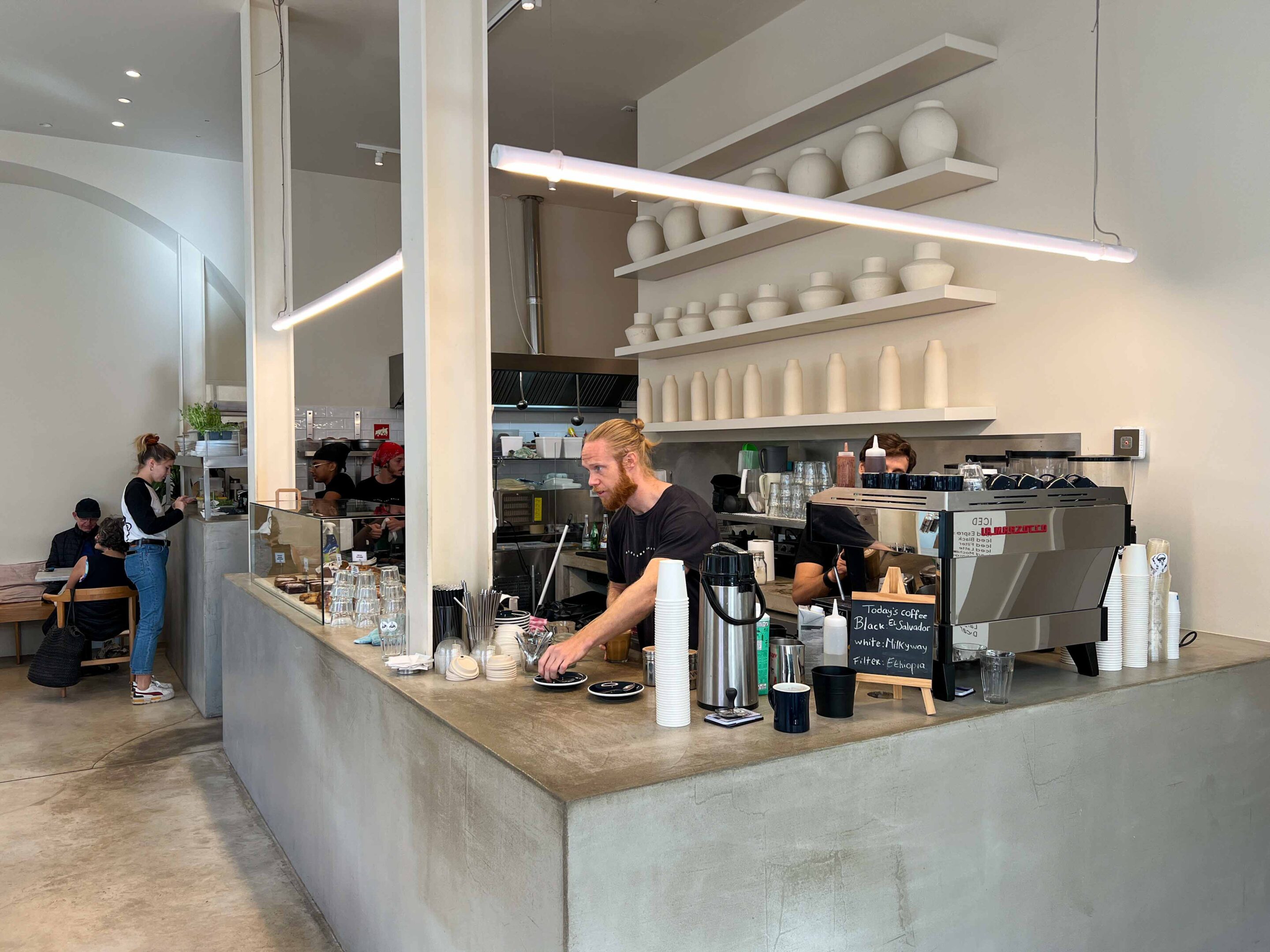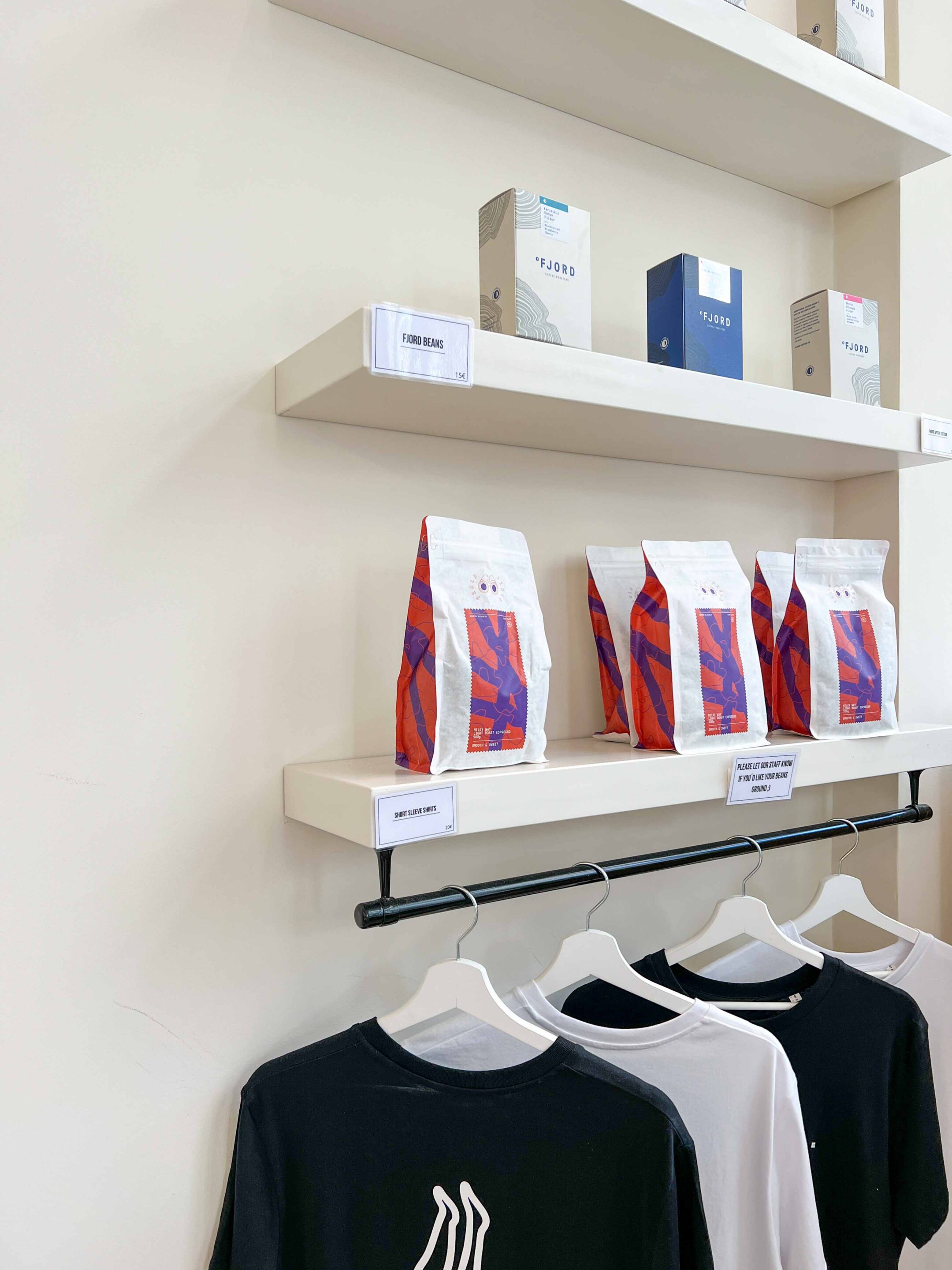 Places like Black and White are, therefore, crucial melting pots for all those foreigners and locals where they can connect, work, eat and drink excellent coffee. The latter currently comes from our dear friends at Fjord Coffee in Berlin. Chatting to Nick over the espresso machine, he told me that he's been in living in the area for several years, having previously worked at Coffee and Waves and other places.
While filter coffee is currently available as batch brew, Nick absolutely wants to take things a step further by offering made to order filter coffee in the near future. Apparently, Black and White is working on a further expansion of its premises, which will give it even more space to pursue its ambition.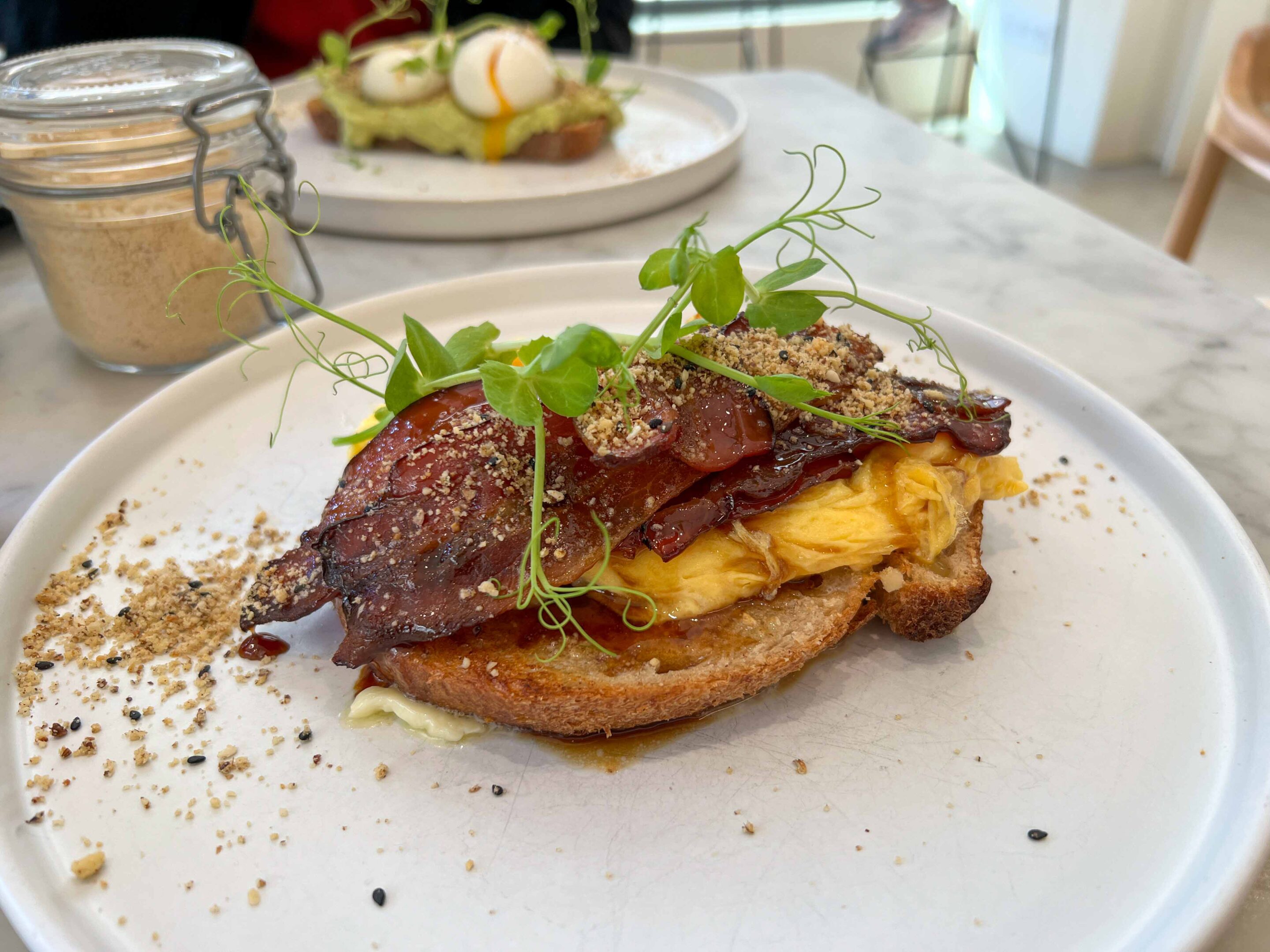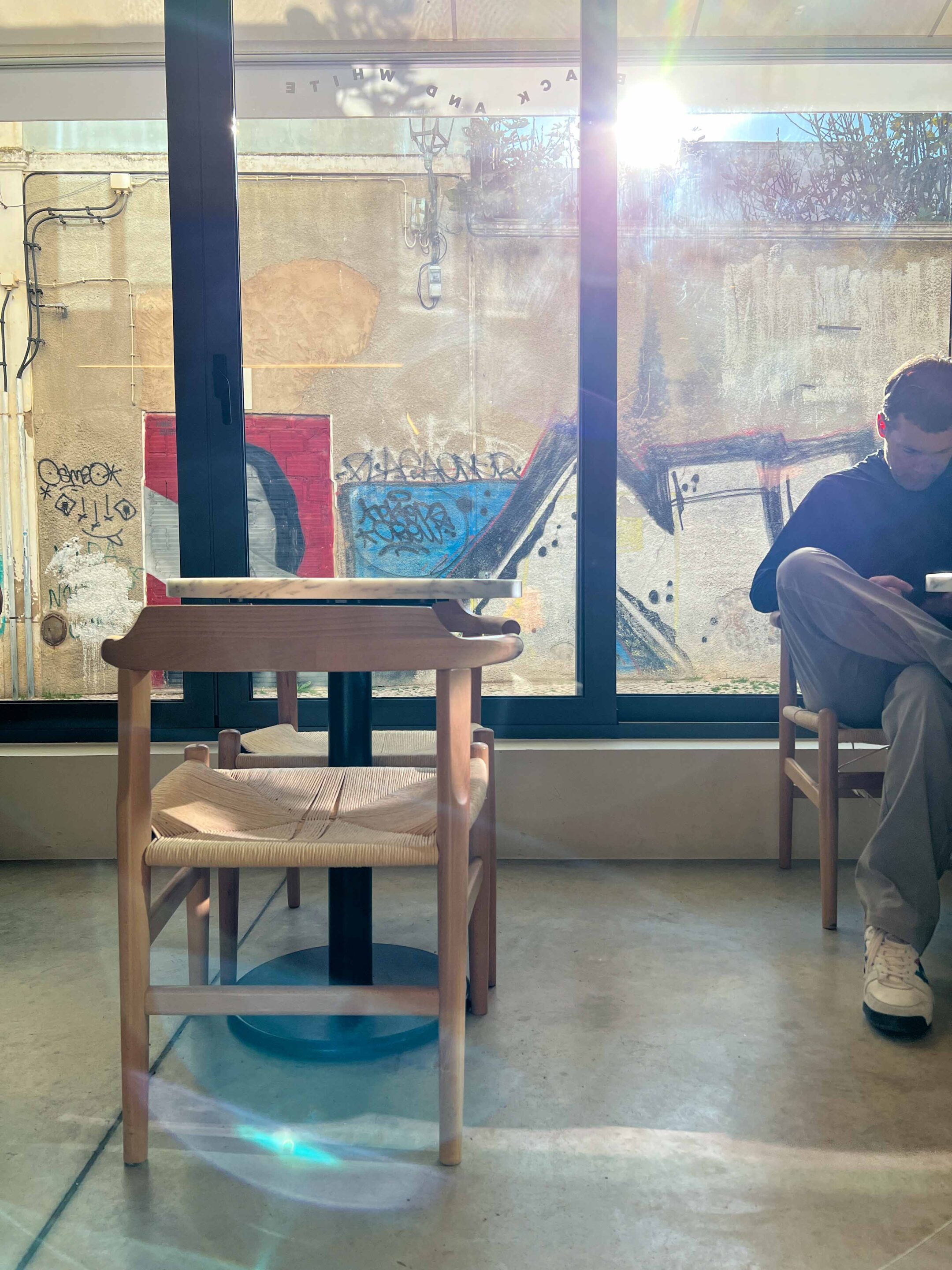 The various breakfasts we enjoyed here during our stay were always excellent. Think of dishes such as the breakfast burrito, salted caramel pancakes or avocado on toast with poached eggs. If you're in the mood to leaf through some coffee literature while you're there, Black and White offers a fine selection of coffee and travel mags from two racks by the main entrance.
Maybe it's the coffee community. Maybe it's just Lagos but from the moment we walked through the doors, we felt at home here. We could not have wished for a better start to our short trip.