Before I disembarked my plane in Moscow after an incredible adventure around Central Asia recently, the only time I ever set foot in Mother Russia before was during a short and regrettable visit to Kaliningrad a few years ago. Russia didn't make a good impression on me then but I also knew that Moscow was a completely different animal and despite its aggressive politics, Russia is an incredibly diverse and exciting country to visit.
One of my missions during the three days that my friends and I spent in the Russian capital was to get under the city's skin. To try and mix visiting the main tourist attractions with getting lost in the city's back streets, tumbling into little bars and cafés, discovering its many galleries and meetings locals. After spending the whole morning marvelling at the beauty of the Kremlin and roaming around Red Square, I was heading back towards Arbat when I stumbled upon a beautiful coffee bar called ABC Coffee Roasters.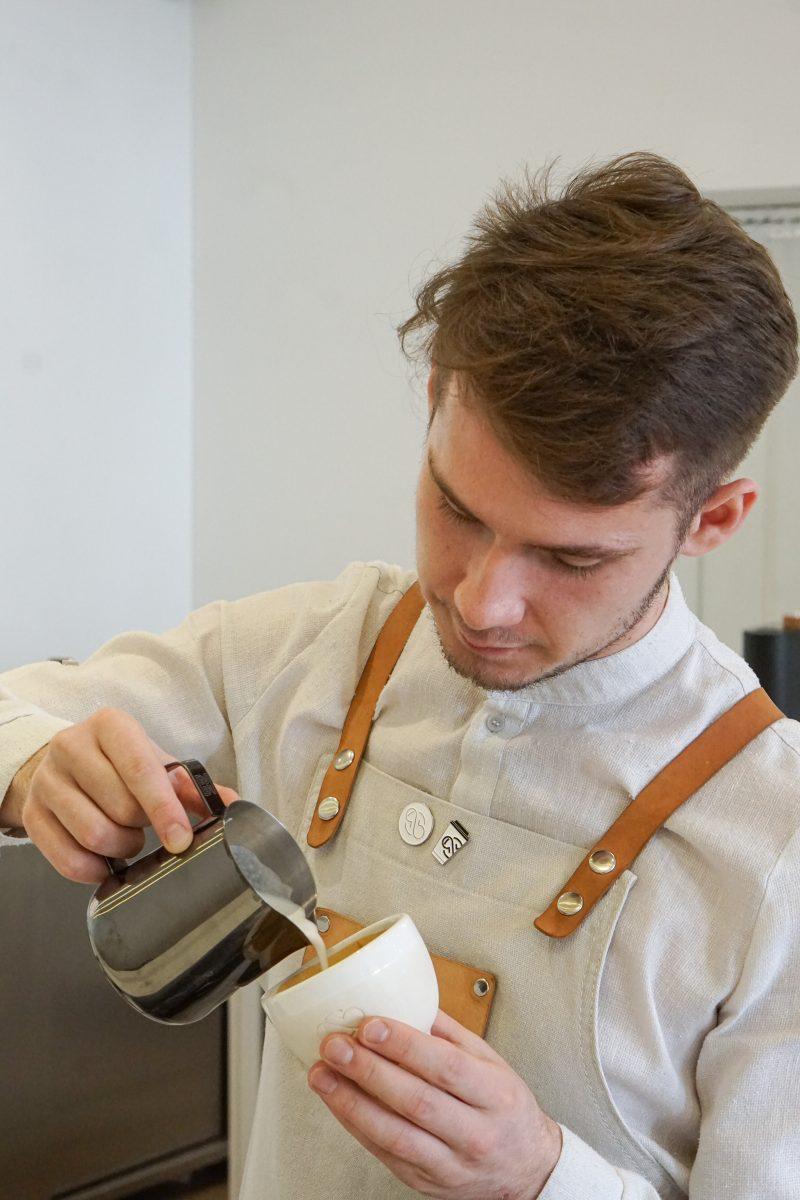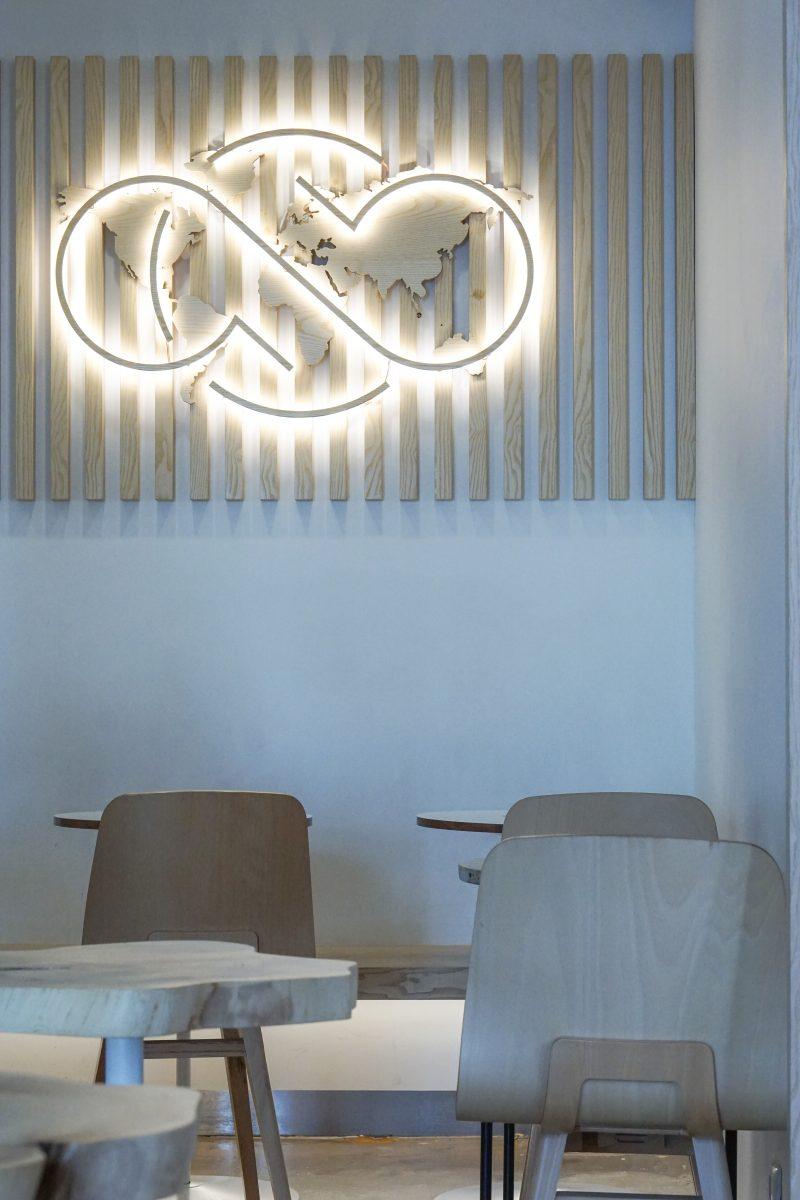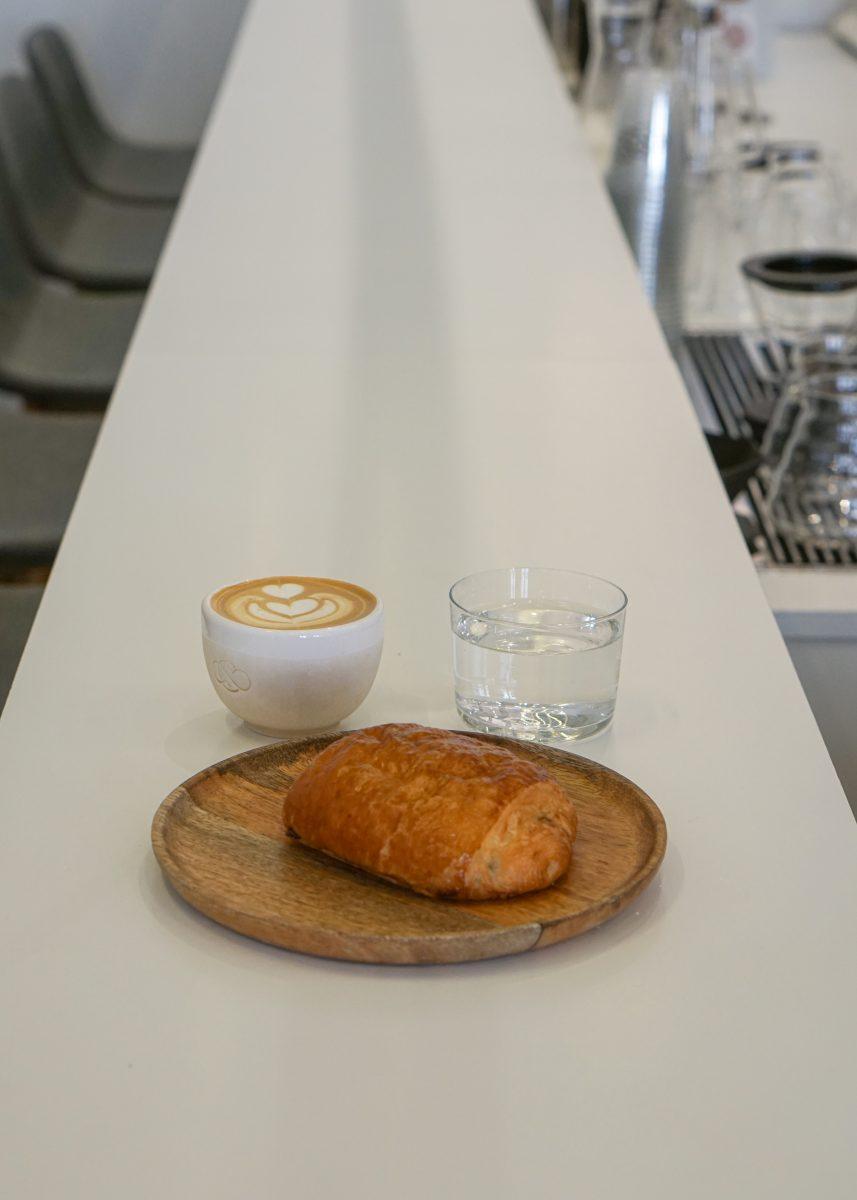 As I stood peering in from the outside, I already took mental stock of all the high-end equipment that was on display on the spacious U-shaped bar. From a white Slayer espresso machine to a small Ikawa roaster and a Goat Story dripper to several Brewista kettles, this bar had everything that you'd need to make great coffee. Now the only question was, would it live up to my expectations?
After taking a seat at the bar and ordering a flat white with a fresh pain au chocolat, I observed two skilful baristas moving around the space with a sense of purpose that told volumes about how serious these guys are about making sure that each coffee is perfectly poured. Founders Sergey Rubin and Sofia Rasner really wanted to create something completely unique to Russia that would raise the bar very high. An extensive history in hospitality and design allowed them to combine two significant skill sets to come up with the sleekest looking coffee bar East of Berlin.
"We wanted to create a simple space, a coffee shop that can be opened and adopted to any major city around the world. A space filled with natural raw materials, light and comforting music. The design is primarily JAPANDI style with unique authentic elements found only in the Russian region," Sofia told me later. I personally thought it was a bit too clinical and could use a few more splashes of colour or plants here and there but maybe in a place where the winters are long and dark, people need cafés that are bright to get them through the day.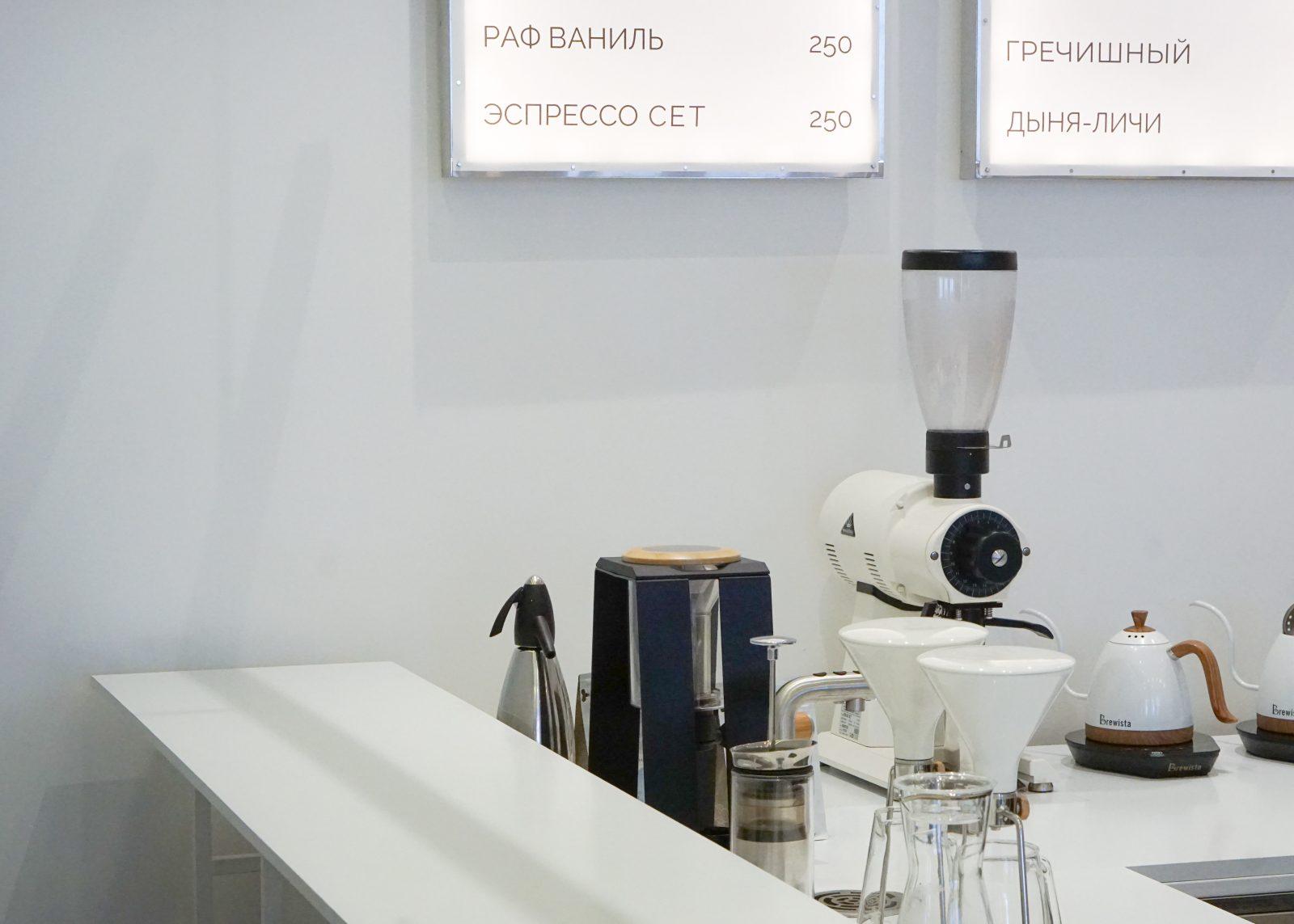 As I sipped on my expertly prepared flat white, I also took a moment to look around the space and noticed a wild mix of patrons ranging from locals and office workers to diplomats and tourists from all over the world. Moscow may already have a fair share of specialty coffee shops and chains offering a better than average cup but there is something incredibly rewarding about finding a coffee bar of this calibre and enjoying the expertise and passion for detail that the baristas put on display that day.
I also asked Sofia about their roasting business and where the roaster was currently located to which she said that they currently still roast in Siberia where the business was originally founded but that they plan to move their Probat roaster to Moscow in the coming months. Also when it comes to roasting, they are trying to set new standards by sourcing directly from a select group of farmers in Panama that they regularly visit and occasionally buying exclusive coffees from Ninety Plus that are roasted on the Ikawa in store.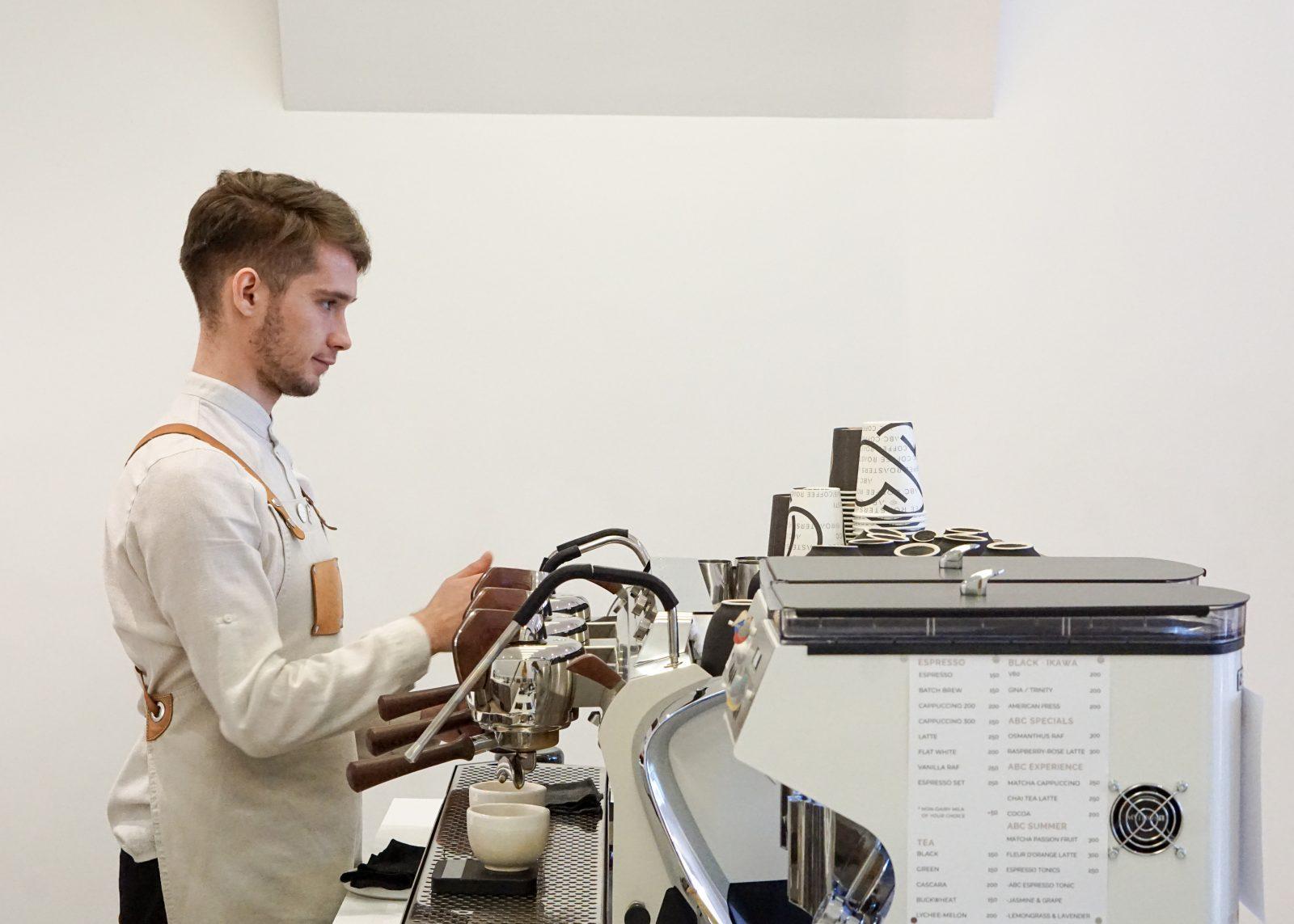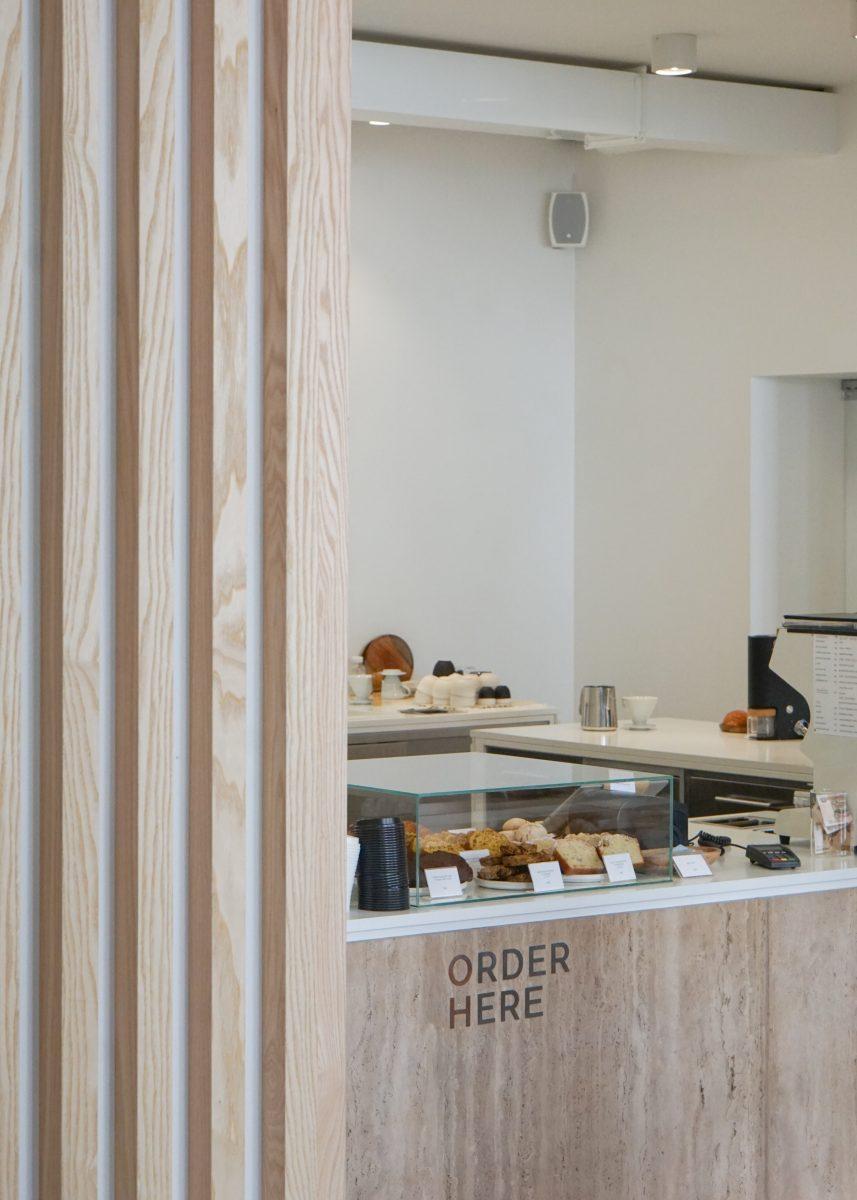 While taking the last few sips of my coffee, I surveyed the menu with a bit more detail and discovered a range of signature drinks that include the Raf Osmanthus latte made with cream and a unique Asian flower that is dried, ground and mixed with raw sugar as well as the Taiga Latte named after the forest of the same name that consists of fragrant flavours such as pine cone jam, juniper infusion and is later topped with pine nuts.
Later, as I exited the café and continued my exploration of the Russian capital, I couldn't help but make parallels between places like 4850 in Amsterdam, Tørnqvist in Hamburg and ABC Coffee Roasters who are, in their own right, pushing specialty coffee to new levels. I think every city needs a place like this and I am excited to see where ABC Coffee Roasters will pop up next.