It's halfway through March and spring is definitely on our doorstep. Though the mercury dropped to 0°C lately, I'm feeling positive and have a spring in my step, pardon the pun. It's only a matter of time before the tulips are in bloom, terraces open for sunny afternoon drinks and we can finally put those thick winter coats away for the foreseeable future.
To celebrate the changing of the seasons, I put together a super delicious coffee box featuring three very diverse coffees from three different roasters for April. I'm excited to welcome back my old friends from DAK, a local Amsterdam roaster with whom we've only worked once before. They will be joined by our returning buddies from Sloane in Bucharest and Steven Houston's new roastery Lucid. Stephen is a well-known face in the coffee community and previously worked at Bailies.
Are you ready to take a look at this uber-tasty Coffeevine box? That's right. I said uber-tasty. Sue me!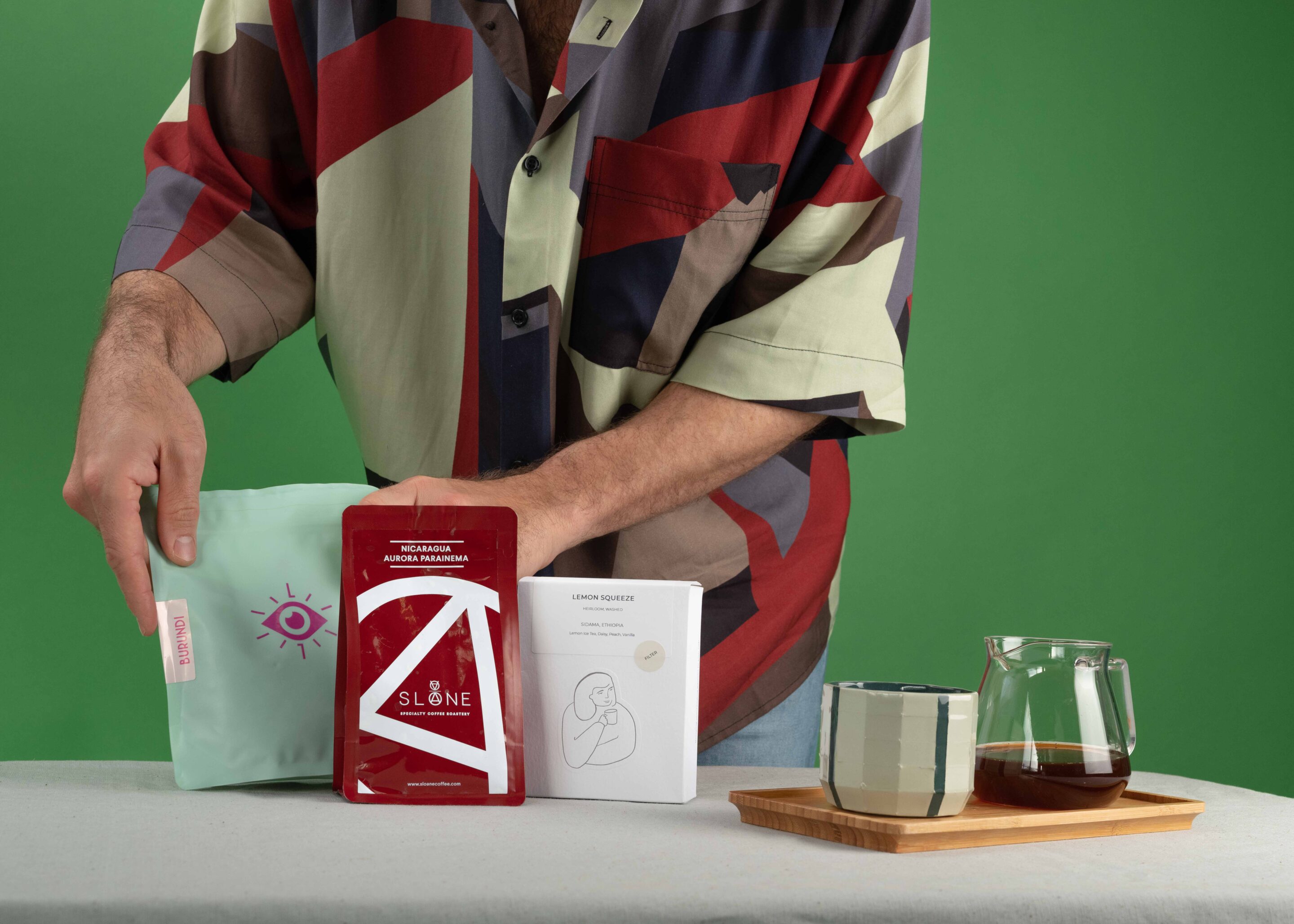 ---
DAK
This stylish outfit from Amsterdam was only founded in 2019 and managed to build a solid business during the pandemic lockdowns by focusing on outstanding coffees that are presented in minimalist packaging. Owners Louis-Philippe Boucher and his partner Veronique Laharde are originally from Montreal but settled in Amsterdam after roaming the world for many years looking for the right place to call home.
I first met Louis back when they got started and we instantly hit it off. When DAK was first featured in 2021, they got rave reviews for their outstanding natural Colombian coffee, which was our first of its kind at the time. Since then, DAK has gone from strength to strength, teaming up with our friend Yann of Saint Jean, which acts as DAK's flagship café in the city and their roasting operations keep getting bigger and bigger too.
For the April 2023 Coffeevine box, DAK will be roasting a really surprisingly refreshing washed Ethiopian coffee from Daye Bensa that DAK lovingly named 'Lemon Squeeze'. Indeed, it has notes of citrus, lemon balm and vanilla and will be an absolute winner brewed over ice. During our cupping last week, this coffee was one of the clear favourites and it's our pleasure to have DAK back in one of our boxes again this April.
Available with a filter roast profile. Espresso drinkers will receive a natural Peru (Aquarelle) instead.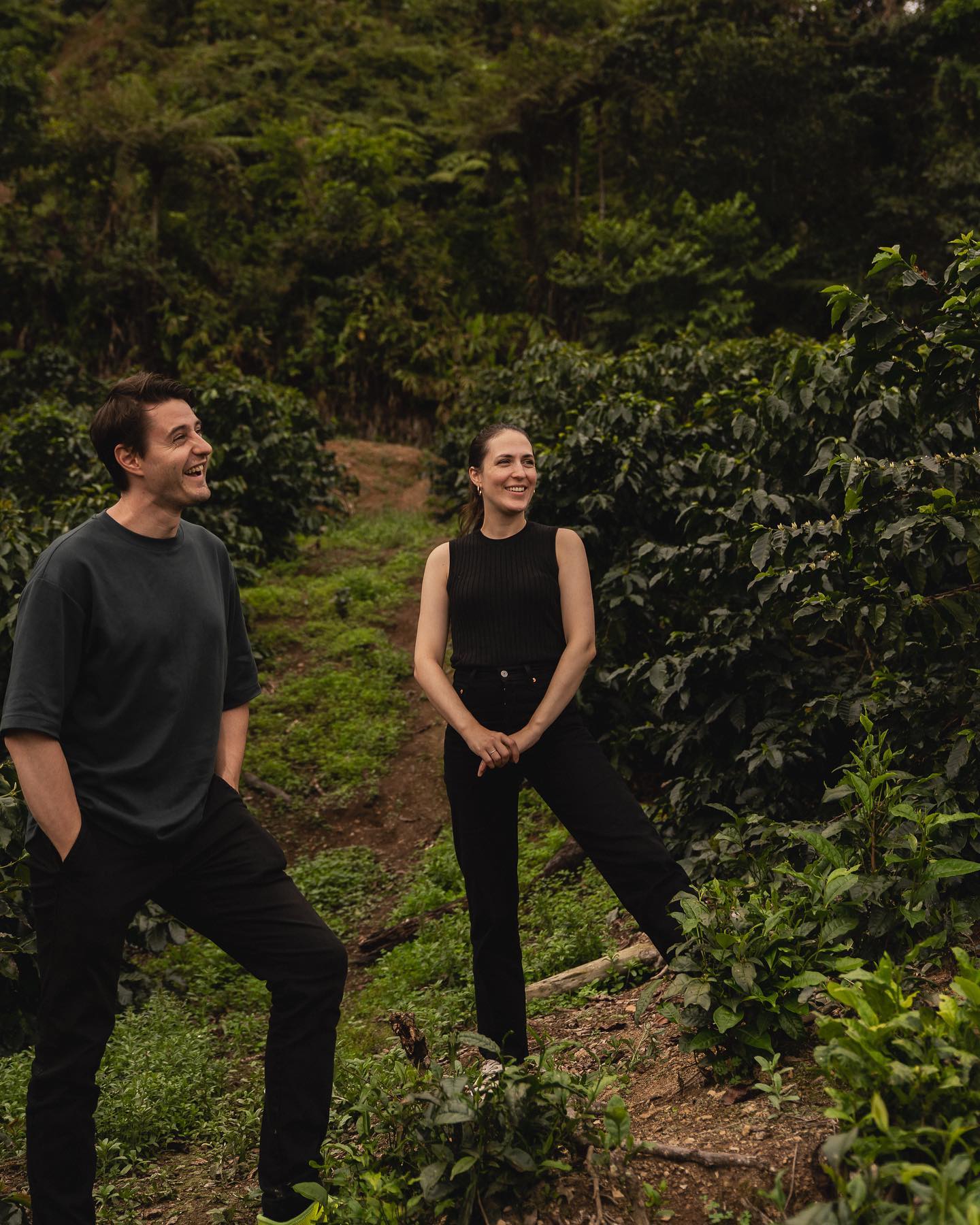 SLOANE
Back in 2009 when I lived in Bucharest, I spent much time trying to get under the city's brutalist skin. Much of the old town was being renovated and was difficult to access and I spent much of my time exploring the underground clubs and bars. At the time, it was already clear that there was a pretty serious coffee culture in Bucharest but this was way before I ever discovered specialty coffee and before businesses like Sloane appeared on the scene.
Co-founded by Teodora Pitis in 2017, Sloane was amongst the first specialty roasters in Romania and has significantly shaped the local coffee community. Over the years, Sloane has been featured many times in our boxes and it's always a delight to have these stylish guys back in our midst. Sloane is also a regular at all the major coffee festivals where Teodora and her lovely team connect with people and showcase their delicious coffees.
For their next Coffeevine feature, they will be roasting for us a really beautiful natural processed Parainema coffee from Finca Aurora in Nicaragua. On the cupping table, this coffee gave me lots of lavender and honey sweetness with a nice acidity reminiscent of rhubarb. This coffee comes from producer Dr. Enrique Ferrufino who is based in the Matagalpa region of Nicaragua. A great coffee to enjoy every day!
Available with a single roast profile for filter and espresso.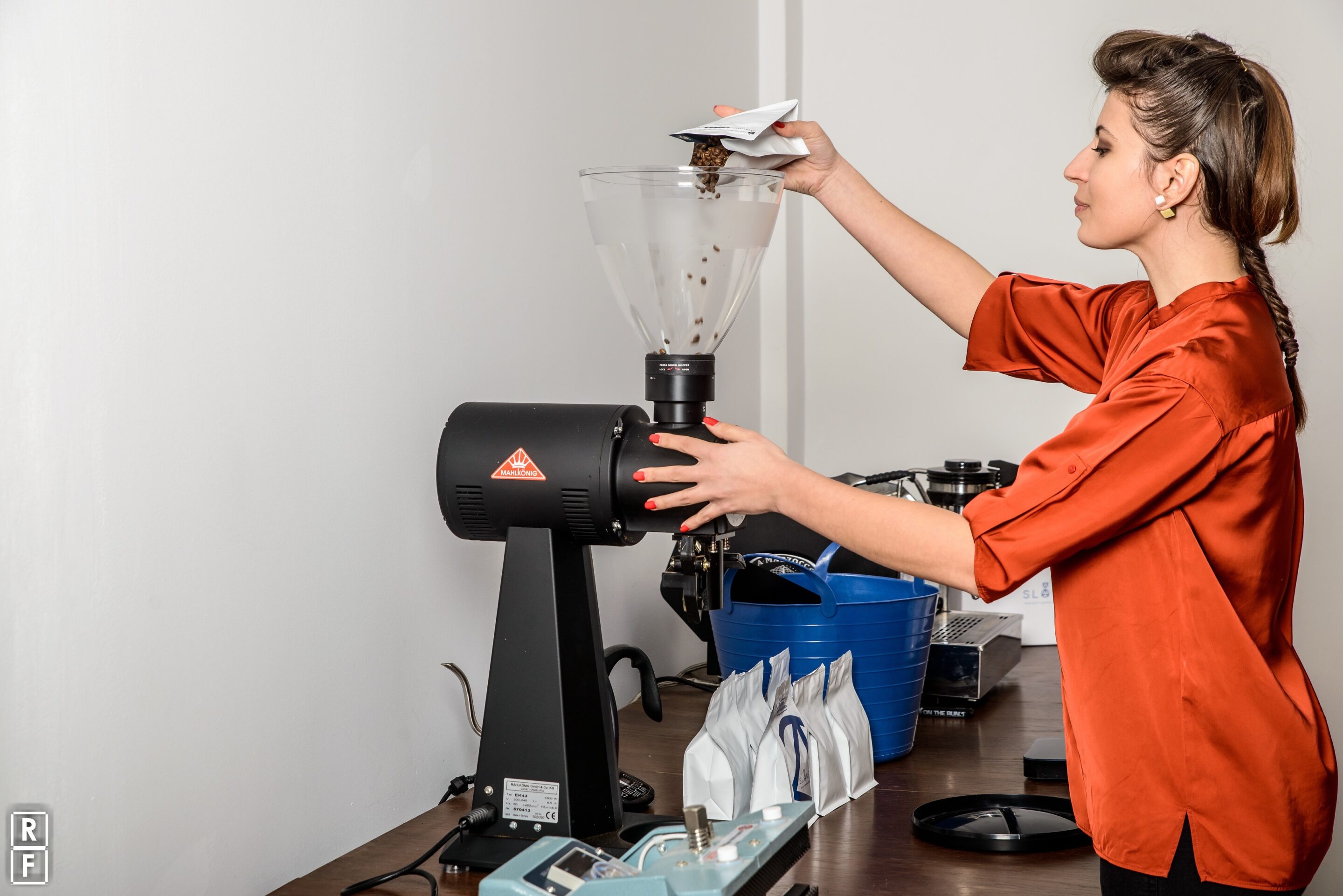 Lucid
I started following Lucid a few months ago but it took me a good while to realise that it was the new roastery of my old friend Stephen Houston who previously worked at Bailies in Northern Ireland. While at Bailies, Stephen roasted various coffees for us over the years and it's really exciting that he's taken the plunge and is now doing his own thing under the name Lucid.
The name stands of transparency and clarity, values that are central to his mission. He wants to break down barriers by building relationships between producers and customers and helping people better understand how their delicious coffees ended up in their cups. Based in his native Belfast, Lucid joins other established great Northern Irish roasters and we're excited to give Stephen a platform to share his story in our upcoming April 2023 box.
For this edition, we picked out a really lovely and juicy washed Burundian coffee from the Businde wet mill in Kayanza province. This coffee was grown by the Twa ethnic group and consists of the Red Bourbon varietal, one that is typical for that region of East Africa and is one of our favourite varietals for classic washed coffees.
Available with separate profiles for filter and espresso.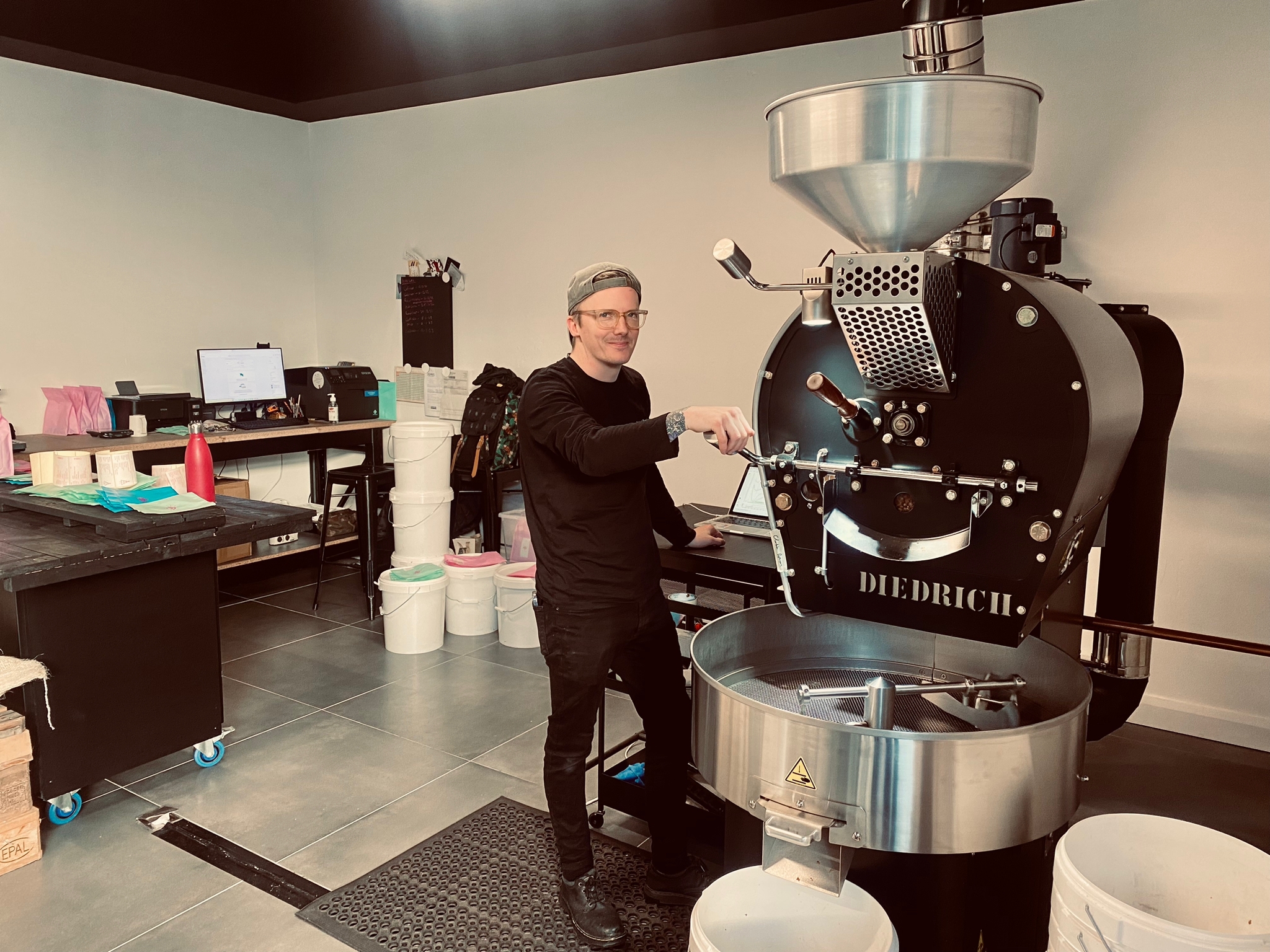 ---
Order your April 2023 box today!
Visit our shop to pick your ideal Coffeevine box, choose the number of bags you want and your preferred roast profile.
We'll take care of the rest.