On Valentine's day this month, my photographer David van Woerden and I spent the day in our studio shooting the content for the upcoming March 2023 Coffeevine box and since Valentine's Day is all about love, I chose a gorgeous pink backdrop for this edition.
And love is really what led us (a team of four this time) to pick the absolutely exquisite coffees for the next Coffeevine edition. We were all pretty much on the same page when it came to naming our winners and I'm actually really excited that these are all rather 'classic' coffees again, i.e. not super experimental coffees with crazy fermentations.
Though there have been some really exciting and tasty exotic picks over the past two years or so, I have started to grow a bit tired of the extreme cup profiles often found in very fermented coffees and those that have ingredients added to them. Sure, every now and again, these kinds of coffees are fun to drink but they're not always your everyday coffees.
The March 2023 selection, on the other hand, is just that. I'm pleased to welcome La Cabra, Moklair and Ernst to this edition and cannot wait to share their outstanding coffees with you next month. Let's take a closer look at each roaster and their coffee.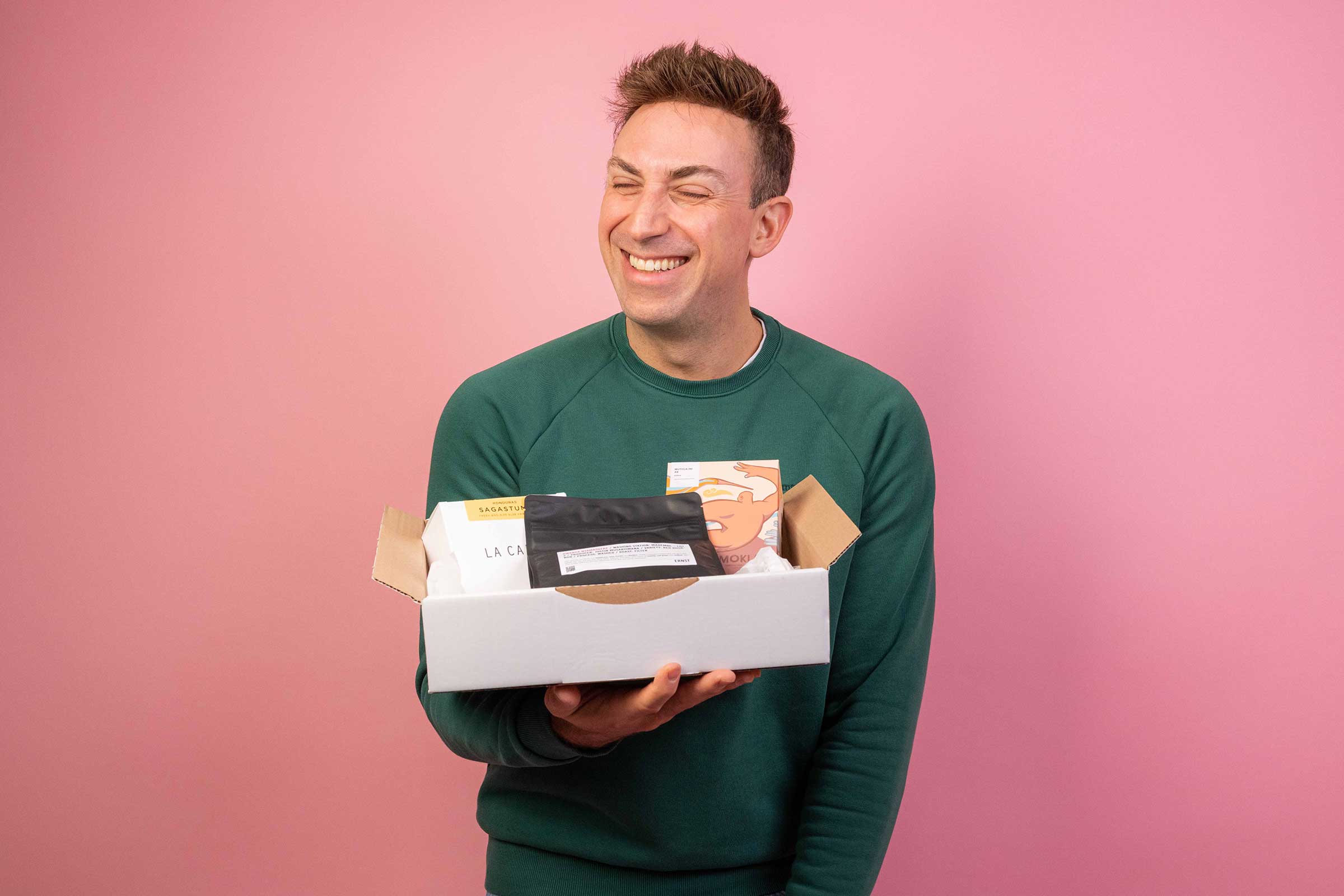 ---
La Cabra
One of our all time favourite roasters is finally back again after a two-year break and for this brand new partnership, they are offering us a really exciting coffee that I am sure you have never had before. But we'll get to that.
La Cabra, originally founded in Aarhus, has over the years become a global force to be reckoned with. Not only did it set the bar high back in Denmark by continously winning awards, opening its own bakery and moving the roastery to Copenhagen, it also continued on a steady expansion course to all corners of the world. You can sit in a La Cabra café in Bangkok one day, then pop into its home in Aarhus and finish off with a perfectly extracted espresso from La Cabra New York.
It seems that everything that this Danish outfit touches turns to gold. Liquid gold, to be exact. For the March 2023 Coffeevine box, La Cabra will be roasting for us a delicious local varietal from Honduran producer Yeltsin Sagastume. This varietal is called Parainema and offers a delicious floral and citrusy cup profile.
We're super stoked to have this wonderful coffee in our box and to be able to share it with you in March. Expect a super clean and well-balanced cup with notes of red currant and toffee.
Available with a single profile for filter and espresso.
–
Moklair
The only Coffeevine debutant in our March 2023 box is Moklair from Reims in France. Founded by Charity Cheung and her partner Kevin David, Moklair quickly rose to global prominence last year after the couple won the French Brewers' Cup and the French Barista Championships, respectively.
I already had them on my radar for some time after Charity contacted us in 2021 to find out if we'd be open to a partnership. It did end up taking a bit longer to find the right moment and it feels like this is exactly the moment we have been waiting for. Moklair is colourful, fun and charming and for the upcoming March 2023 Coffeevine box, they will be roasting for us a super delicious Kenyan coffee from Muthua Ini.
If you've been a Coffeevine subscriber for some time, then you will know that it's our mission to find and showcase the finest coffees from the most exciting roasters in Europe, and France is a country where there is suddenly a lot happening in specialty coffee. We regularly feature excellent French roasters and Moklair is no exception.
Their Kenyan coffee is bright and fresh with a lovely moderate acidity and crisp notes of green apple, lime and floral notes.
Available with a single profile for filter and espresso.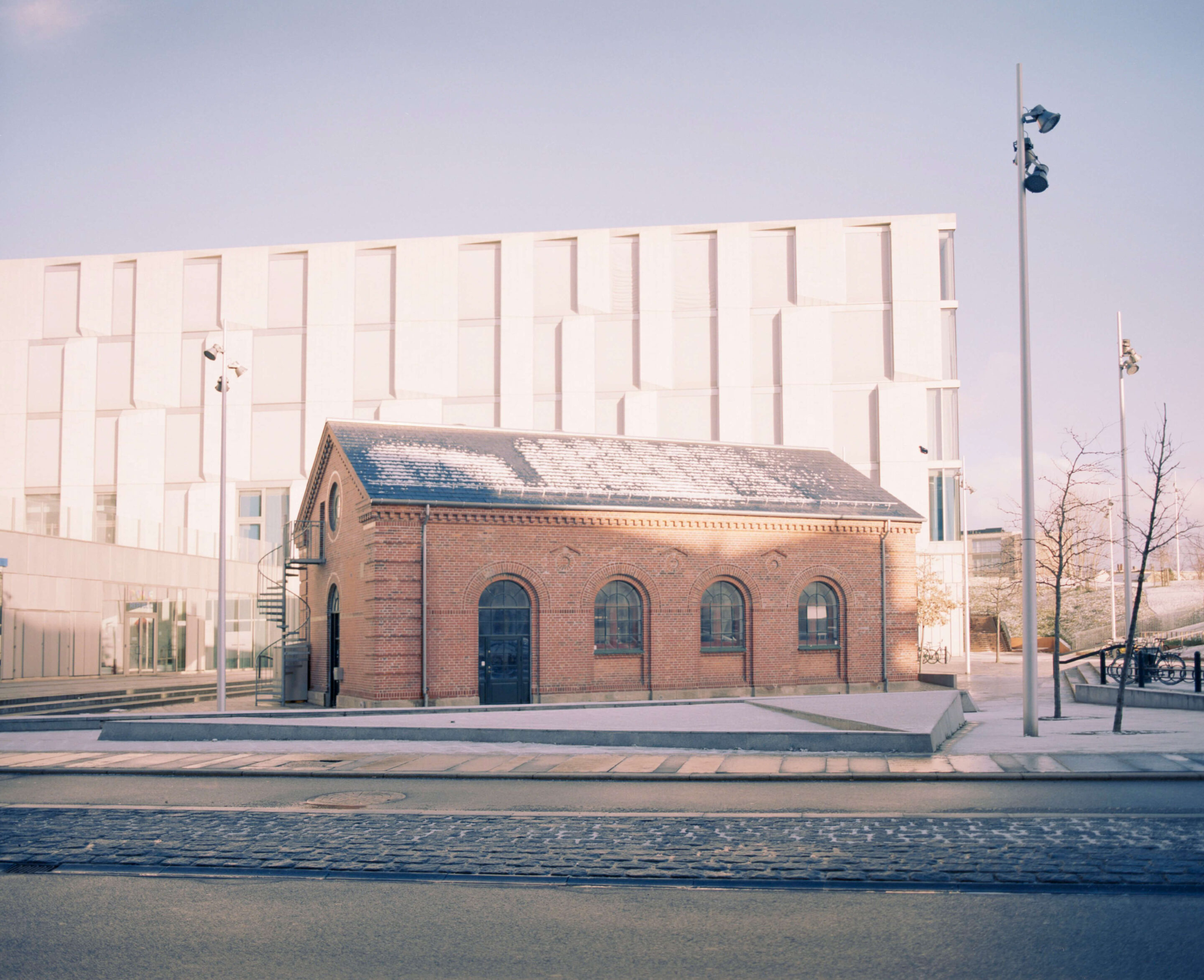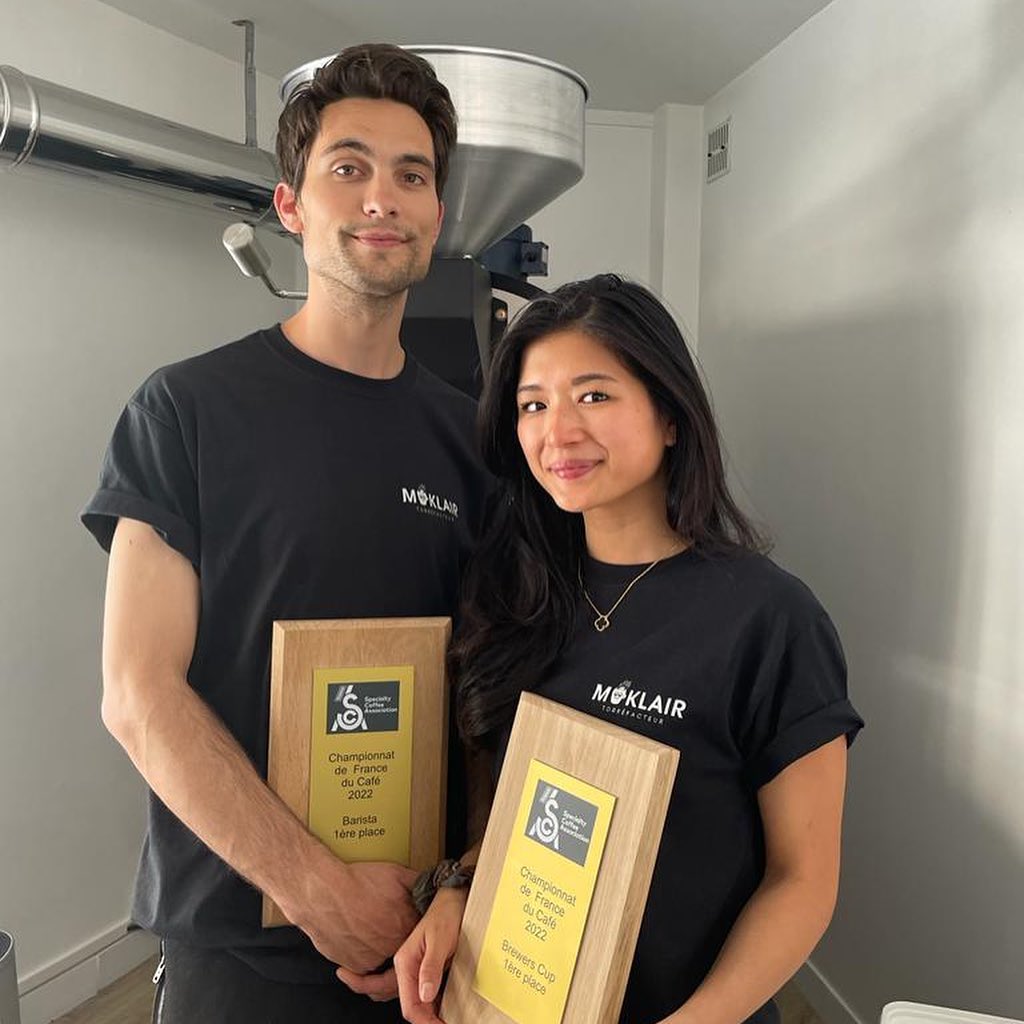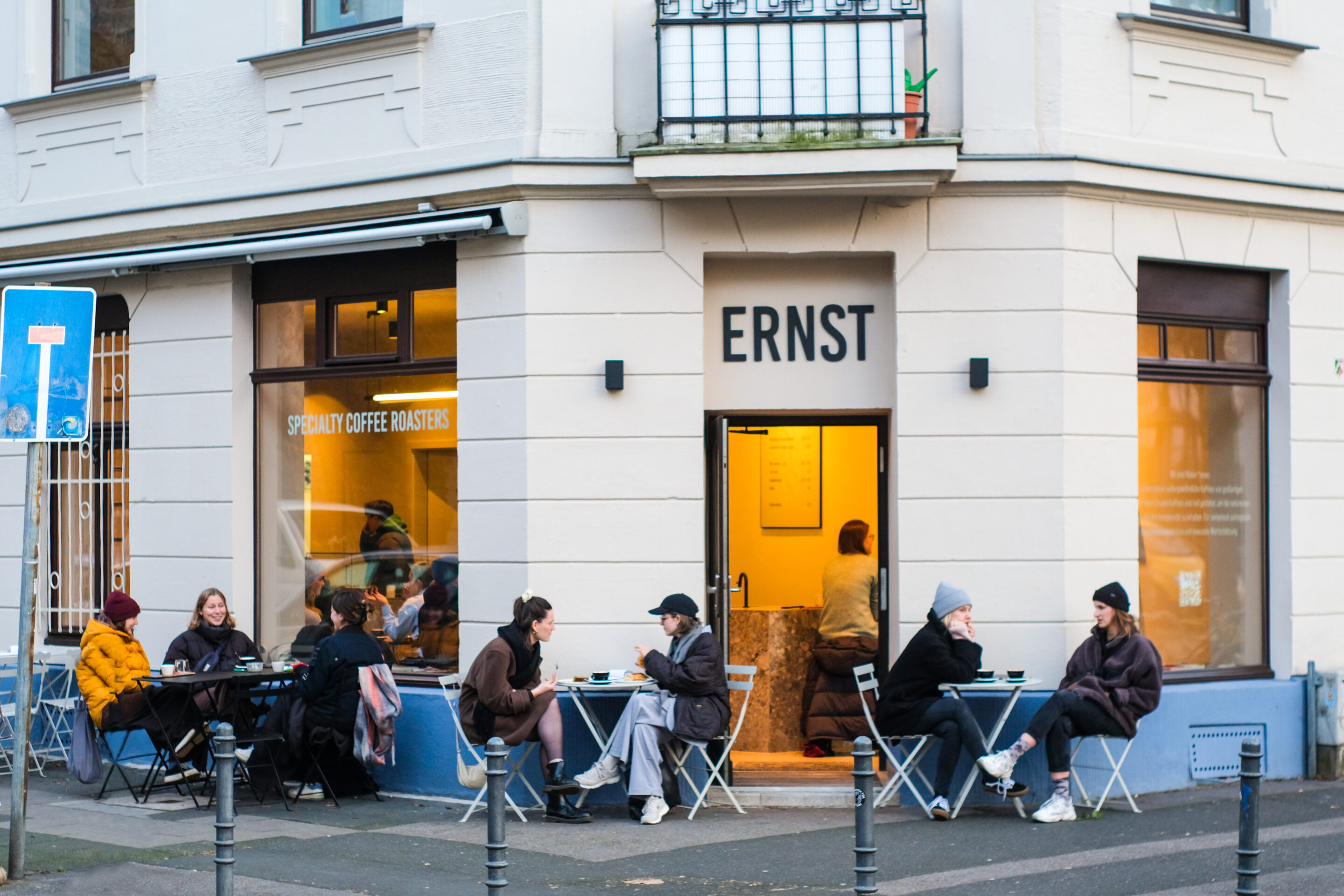 –
Ernst
Another long-term partner and favourite of ours is Ernst from Cologne in Germany. Maren Ernst, founder and head roaster is a huge Coffeevine fan and always gets super giddy when there is the prospect of a new partnership and we just love working with her.
As one of Germany's most prominent female roasters, Maren helped to introduce specialty coffee to Germany's 4th largest city and raised the profile of female specialty coffee professionals in a traditionally male-dominated field. Her cafés in Cologne are always busy and since moving her roastery to a bigger production site a few years ago, she has been able to hugely improve her already excellent game.
For last week's cupping, Maren had sent us two beautiful African coffees and it was hard to pick our favourite but ultimately, we went for the lush Rwandan coffee from Nyamasheke. This is a fantastic example of a washed African coffee that is extremely clean, well-balanced and fresh. It comes with notes of rosehip, red grape and rooibos.
This coffee perfectly completes the fabulous selection for our upcoming March 2023 Coffeevine box.
Available with separate profiles for filter and espresso.
---
Do you want to get your hands on this outstanding selection of coffees that we selected for the March 2023 box? Then make sure you place your order now by visiting our shop where you can pick your ideal box, number of bags and preferred roast profile.