Our March 2023 Coffeevine box is about to head out of the door and delight Coffeevine subscribers and customers all around the world. I cannot wait to hear what everyone thinks about this edition featuring three outstanding coffees from La Cabra, Moklair and Ernst.
For this month's brew guide, I used my recently acquitred Hario Switch, a really cool brewer that I had never worked with before. It's like a mix between a V60 and a Clever Dripper and I have to say, the coffee came out tasting pretty damn good. I hope you'll find the recipes below useful.
Also, I want to share that I recently launched my own podcast. It's called 'Heard it on The Coffeevine' and on this show, I interview the most interesting people from across the specialty coffee industry to bring you insights and discussions that will widen your understanding of coffee. So far, I've published three episodes with a new episode airing every Friday. Check it out!
---
---
Basic Setup
As in any good kitchen or bar, you want to be sure to have a few key items at your disposal that will aid you in preparing a delicious cup of coffee.
These include:
Scales (with or without a timer – you can use your phone or your watch)
A good quality burr grinder such as the Comandante Grinder
Your favourite brew method (Origami, Kalita Wave, V60, AeroPress etc)
A clean vessel for brewing and decanting
A ladle or stirrer for agitating the grounds
Water for brewing
A pouring kettle but a regular kettle will also do, however, it requires more precision
Feel free to take a look around our shop to see if there are things that you might like. We have a nice selection of items from Timemore and other brands to help you brew delicious coffees.
It's very important to always freshly grind your coffee just before preparation because coffee is very volatile and quickly loses its full aroma in a matter of minutes.
You can also vacuum pack your coffee in portions, name and number each batch and then keep it in a dry cool place or put it in the freezer. More information about freshness and how to rest your coffees can be found in this article.
For espresso, I use my home espresso machine, a Profitec Pro600 espresso machine and a Profitec ProT64 grinder.
---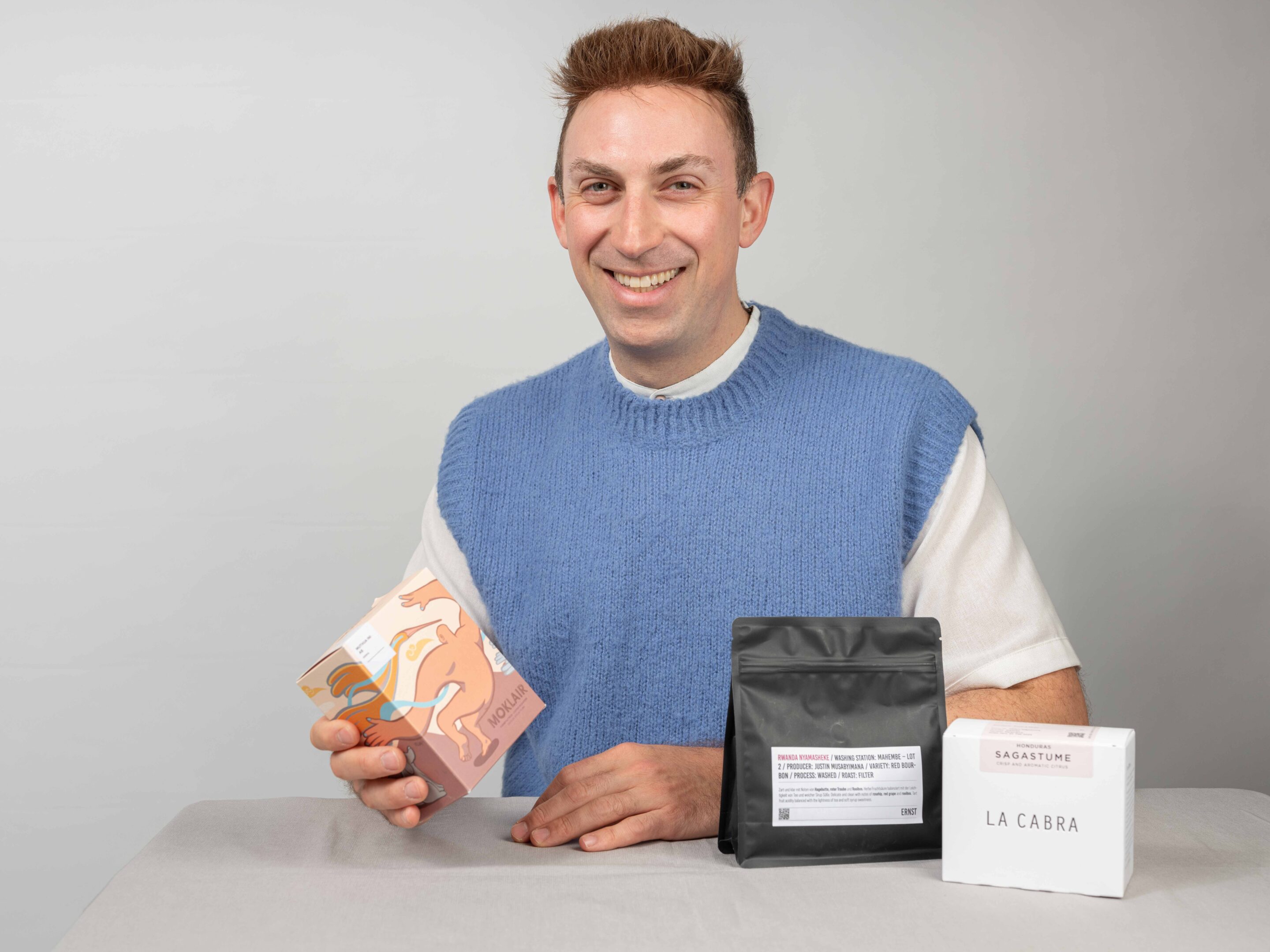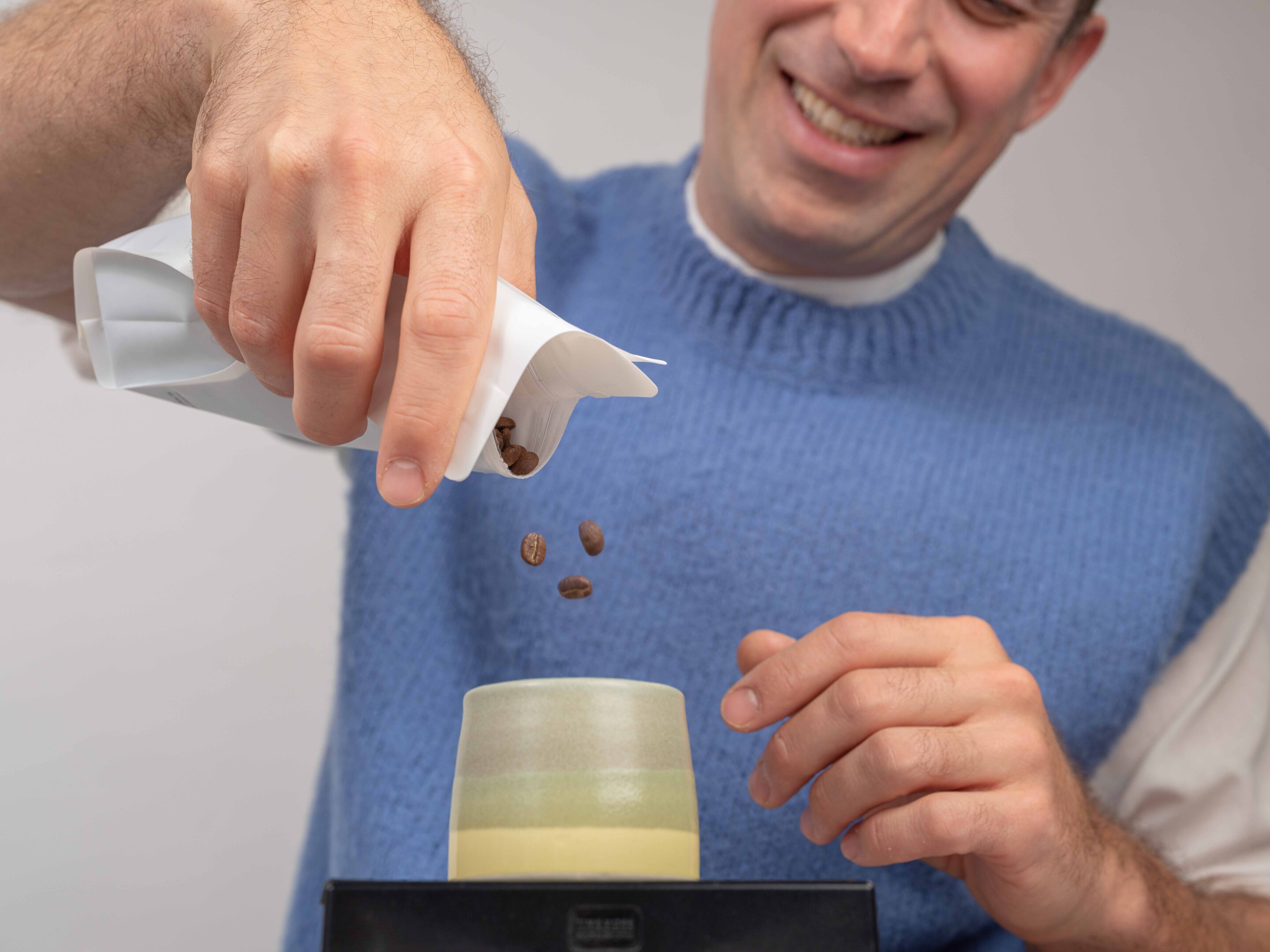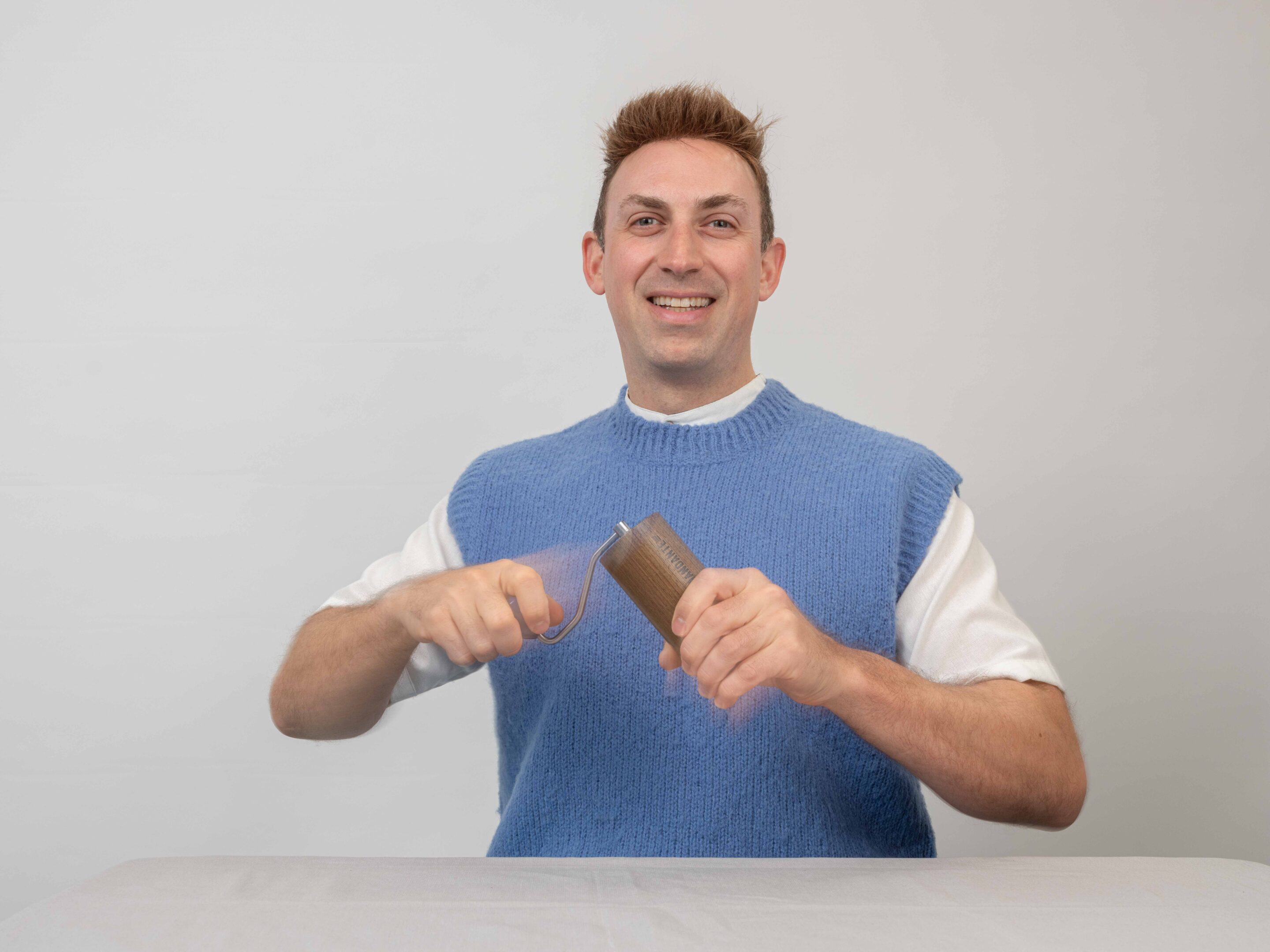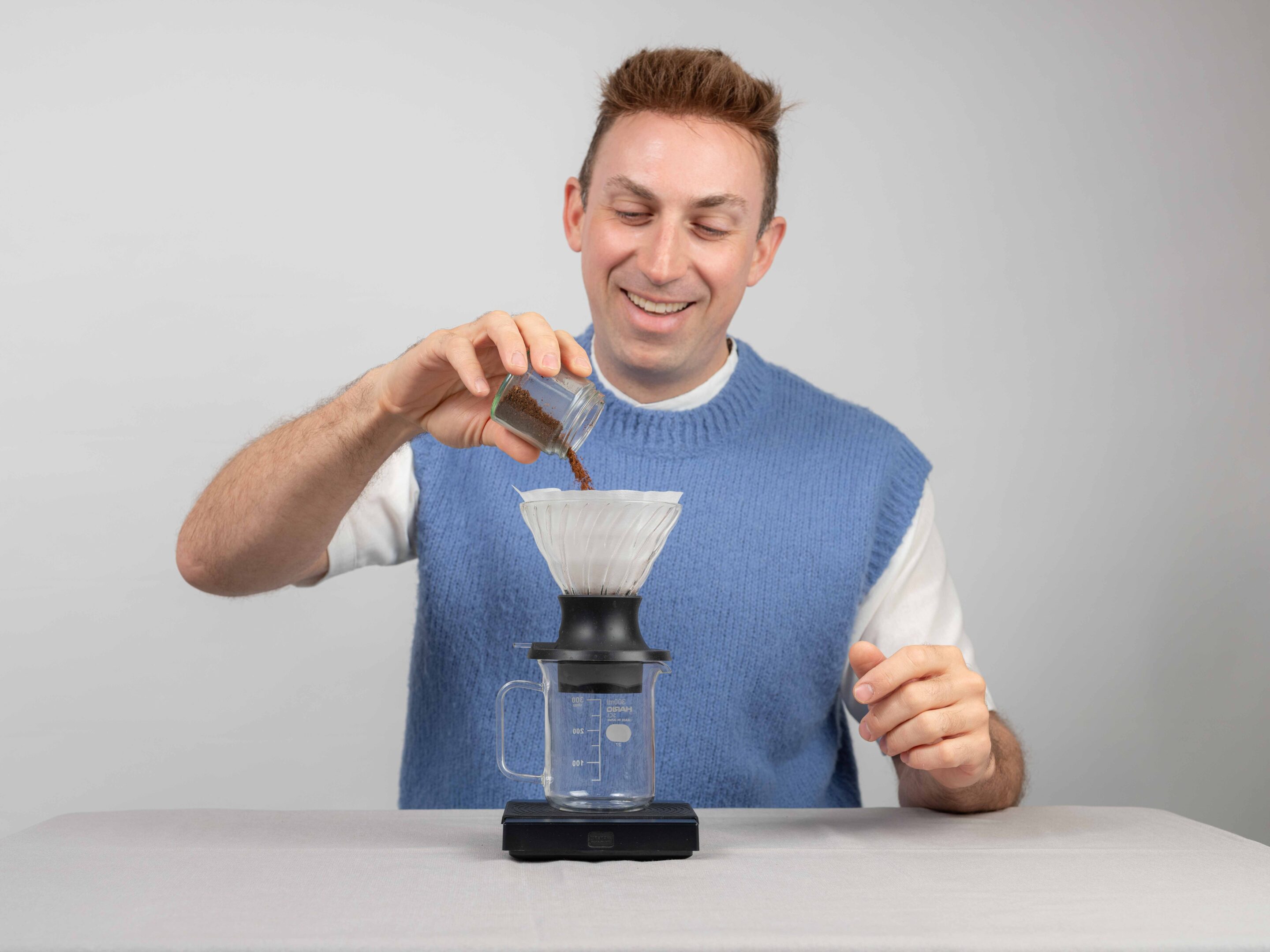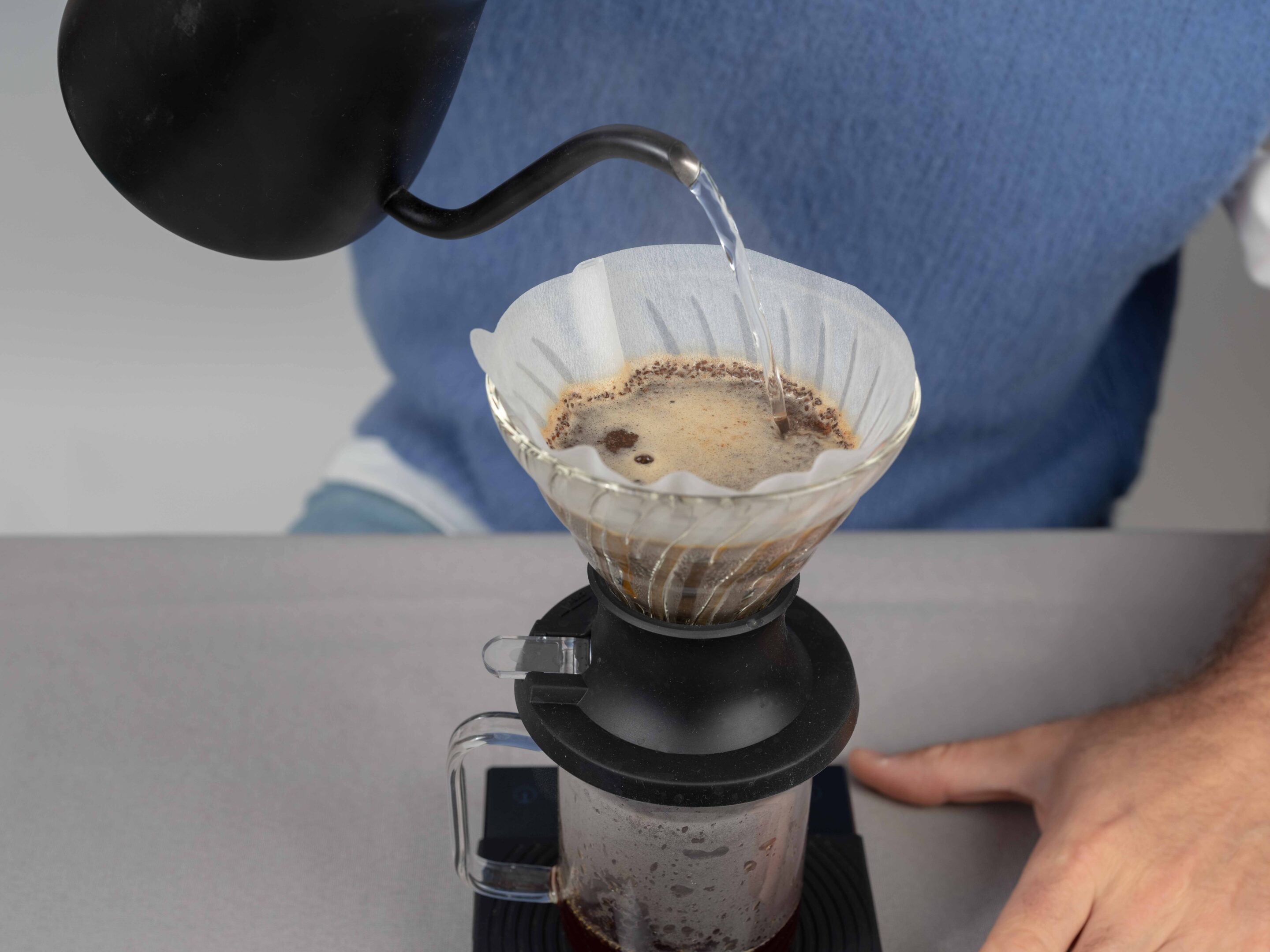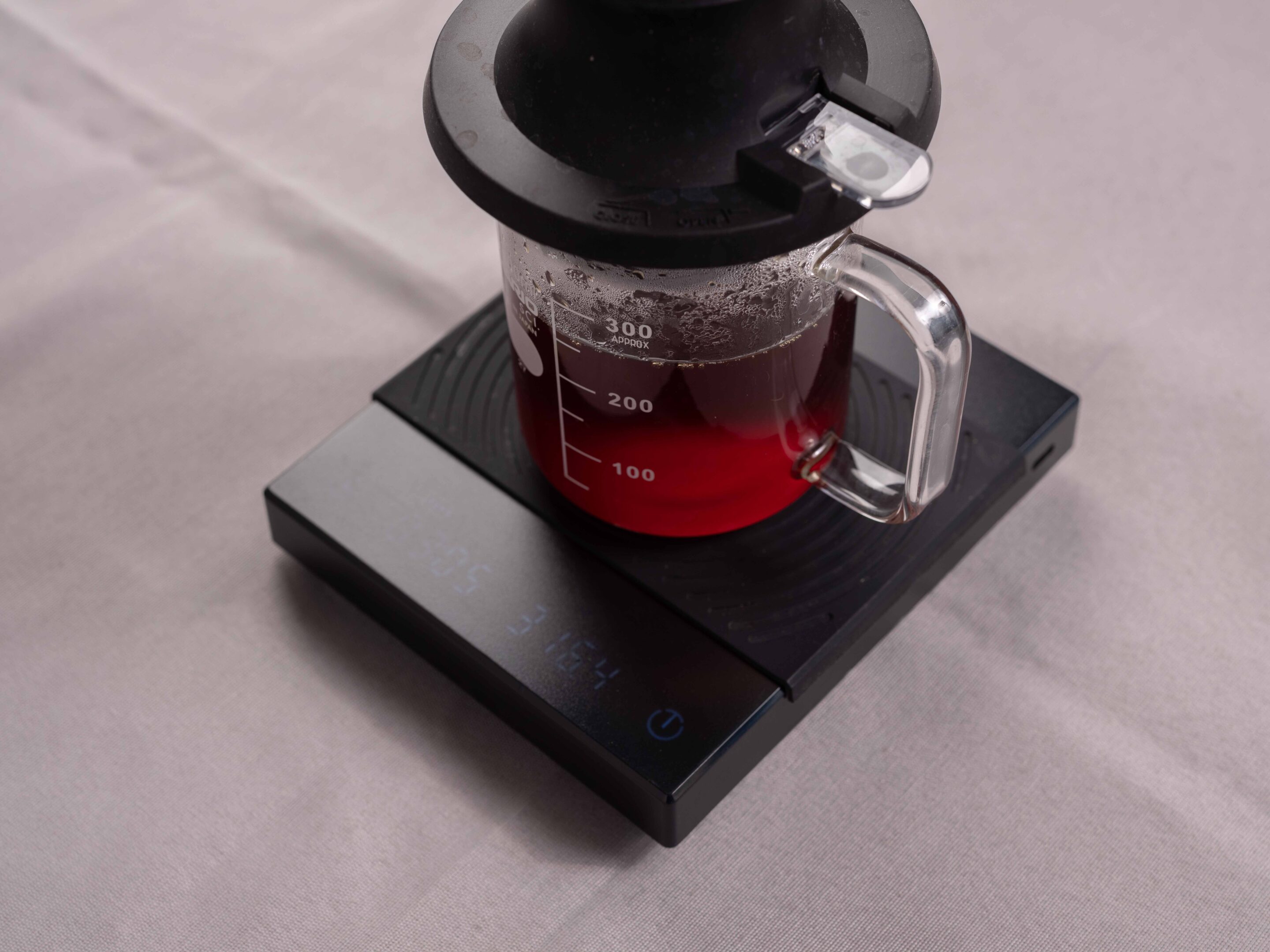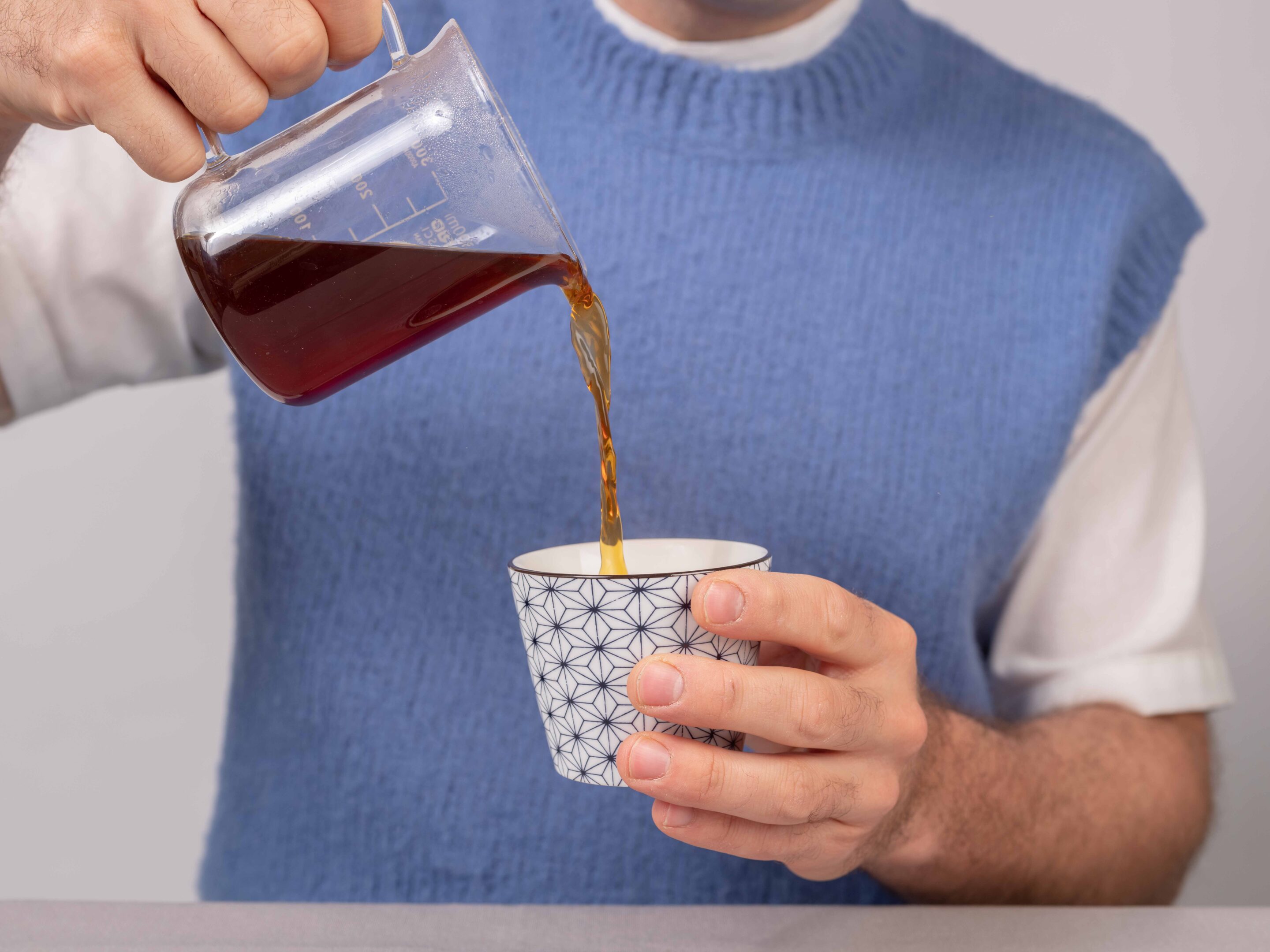 ---
My recipe for the Hario Switch:
Use 20g of coffee and grind it medium. I had my Comandante Grinder set to 25 clicks. It depends on your coffee though.
Boil your water and wet the filter. Discard the water and make sure you close the valve of the brewer. Add your coffee and bloom with 50g of water for 30 seconds. I always use water fresh off the boil. After 30 seconds, release the coffee and then continue brewing as normal. I added up to 160g of water in the second pour then up to 240g and then up to 320g but you can also do this according to how you feel. I am not so strict on the exact pours as I don't think it makes a real difference in your every day coffee.
Total brew time should be around 3 minutes.
–
La Cabra's recipe for filter:
Dose: 17g. Yield: 280g (1:16,6) Water temp: 96ºC. Bloom with 70g, then, at 0:45 seconds, go up to 175g and at 1:30 minutes, go up to 280g.
La Cabra's recipe for espresso:
Dose: 15-17g. Yield: 1:2,75-1:3. Brewtime: 28-32. PREINFUSION: 15 seconds, 5 seconds with pump 10 second pause.
–
Moklair's recipe for filter:
V60: 15g of coffee with 230g of water. Grind size: medium (24 clicks commadante). Water temp: 91ºC. Three pours. Total brew time 2:30 minutes.
Moklair's recipe for espresso:
19g in 38g out in 23 seconds.
–
Ernst's recipe for filter:
Aeropress inverted. Pour 16g of coffee, start timer and fill up to 230ml. Stir 3 times and wait until 1:45 minutes, then stir again. Put filter on and carefully press air out. Turn Aeropress upside down and start pressing at 2:00 minutes. Finish at 2:30 minutes.
Ernst's recipe for espresso:
18g in and 45ml. 30-32 seconds.
---
What did you think of these recipes and the coffees from the March 2023 Coffeevine box? Let me know in the comments down below and make sure you subscribe in time for the upcoming April 2023 Coffeevine box or browse our shop for some super cool accessories and other items you might love.