Ok, I am going to come clean right away. It's not that I don't like cow's milk. I genuinely do, but truth be told, I also really love oat milk and for many months now, I have opted for plant-based milk when ordering a flat white rather than going with regular animal milk. The reasons? It tastes great and it agrees better with my stomach. Thus, when I learned that Full Circle Coffee in Ghent was a completely plant-based specialty coffee bar on top of being a regular Coffeevine subscriber, I was very excited to pay it a visit.
During this year's Easter weekend, my friend Meg and I went to Belgium to treat ourselves to exquisite food, fine beers and really nice coffee with Ghent being the overall highlight of our culinary adventure. On the morning of our departure to Antwerp, we checked out of our hotel and popped across the square to visit Yves Feller and his critically acclaimed coffee bar Full Circle Coffee.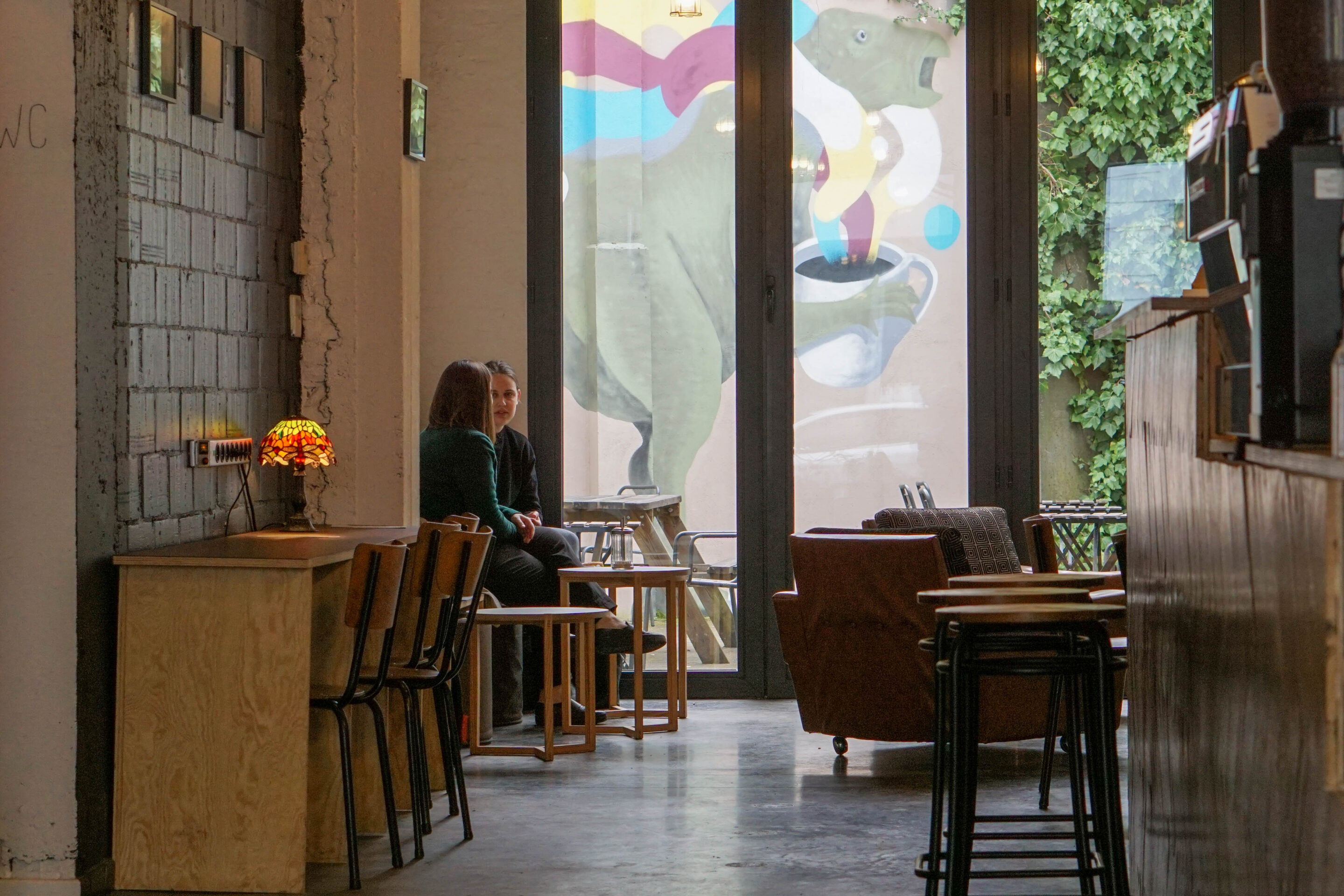 As it so happened, the café was celebrating its one-year anniversary that day and that was enough reason for Vero, who was doing the early shift that morning, to hand out freshly made doughnuts to all guests. After a rather filling breakfast at the hotel, this was not exactly necessary but who's going to say no to a free doughnut? To wash it all down with, I asked Vero for a flat white with oat milk that she was only too happy to provide.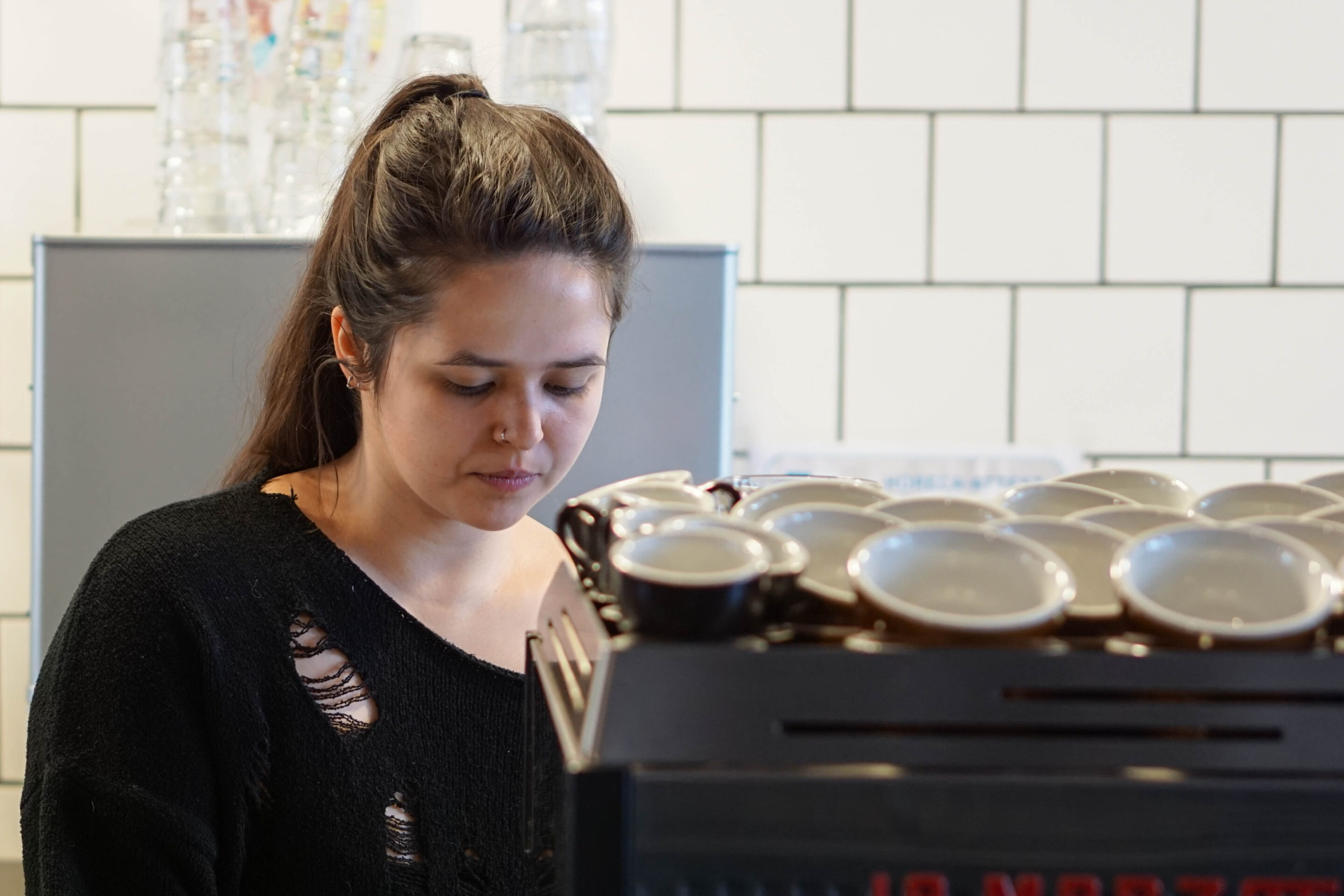 After visiting Mok Coffee in Brussels the day before and being rather impressed with its exquisite vegan dishes, I was struck by the fact that Full Circle Coffee was the second specialty coffee bar that I visited in as many days that made a big point of being vegan. A few years ago, this would have been a rather difficult position to defend given the rather disappointing range of vegan milk options generally available at the time. But things have really changed, and without wanting to sound like I'm doing advertising here, much of that change is thanks to Oatly, the Swedish oat milk company that has taken Europe by storm.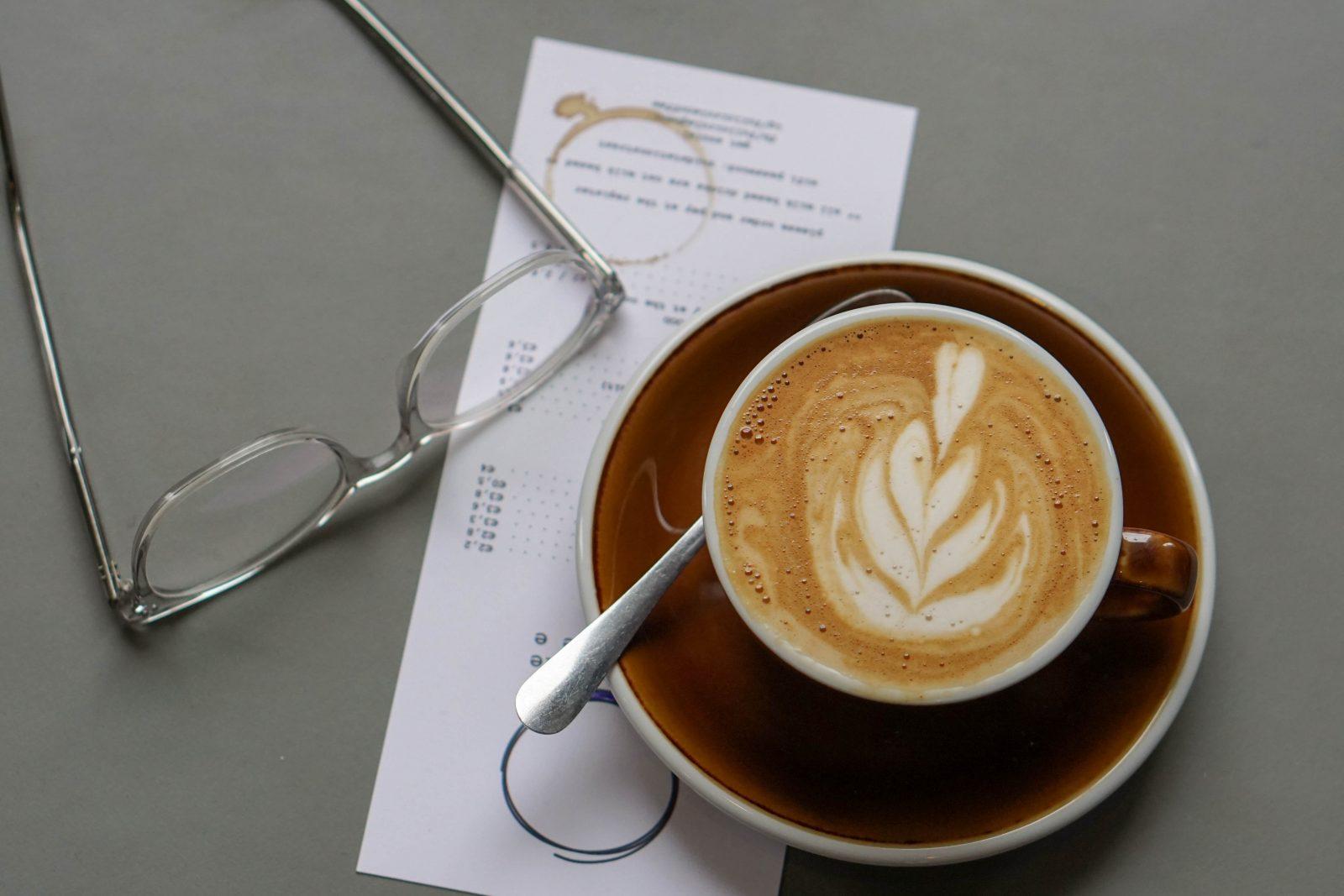 Full Circle Coffee is a homely and artsy place that celebrates everything vegan, from the books on the shelves to the cakes in its vitrine. Yves makes is quite clear that in today's world one no longer needs animal products to make delicious coffees, tasty treats and to live healthily. Most purists will point out that great coffee doesn't need any milk anyway and Yves' rather impressive guest filter coffee shelf is proof to that. This is also where you will find our monthly selection of coffees that Yves and his team brew up on demand.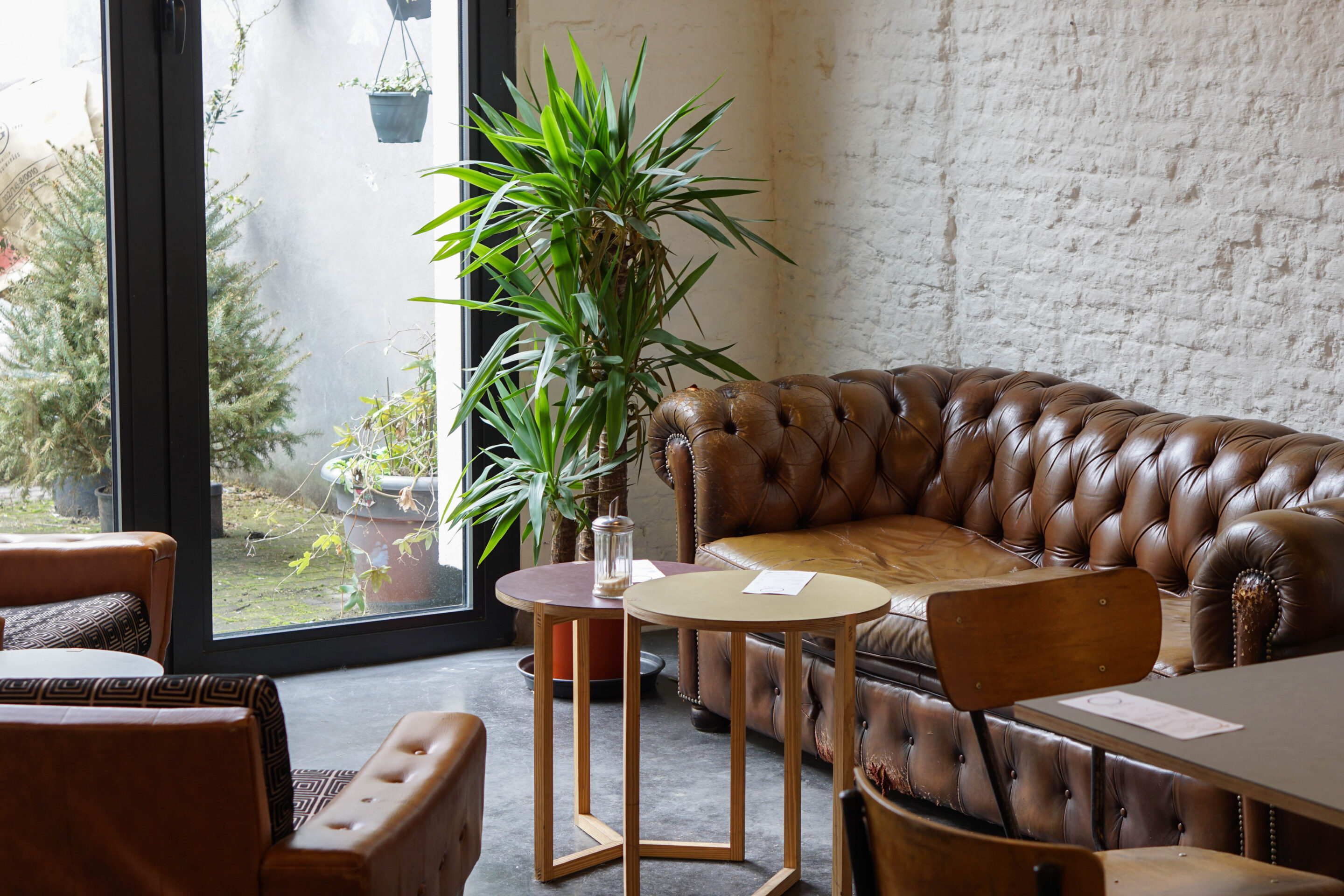 Many café owners will still insist that cow's milk is an essential component of a great flat white and argue that a completely vegan café might be difficult to run successfully but it's great to see that there are daring entrepreneurs out there who are taking a chance on plant-based products being just as good as animal products. That fact that Ghent was Europe's first city to go vegetarian on Thursdays might have helped a little bit. 😉