When I last met Kris Schakman, founder of legendary Berlin coffee roasters Five Elephant, back in early 2016, he filled me in on his plans of opening a second store somewhere in the city 'in the foreseeable future'. He even pulled out his relatively new smartphone – Kris notoriously refused to embrace the idea of carrying a smartphone until very recently – to show me some pictures of the place. It still needed quite a bit of work. Thinking back, it may even have been the case that he initially planned to open his second dependance in the city somewhere else.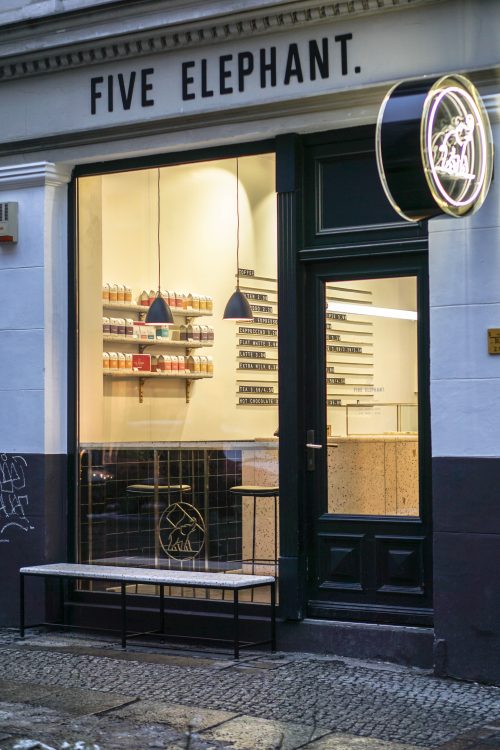 What he didn't mention right there and then however was the fact that Five Elephant was already close to opening its second store, not in Berlin but in Chengdu, China. Sadly we're unable to offer you a Coffeevine review of this exciting new venture in the Far East (yet).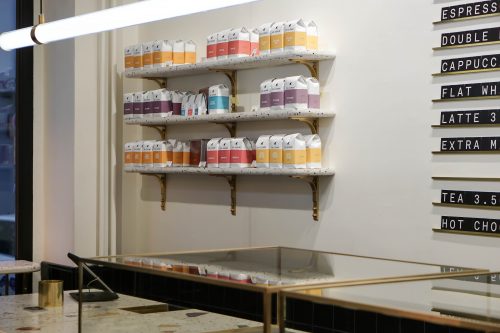 Fast forward to the end of 2016 and Five Elephant's new Mitte coffee bar is open and ready for business. Located right in the middle of one of Berlin's most popular shopping streets Alte Schönhauser Allee, the new Five Elephant outpost now rubs shoulders with local top dogs Father Carpenter and, a bit further down the road, The Barn's roastery.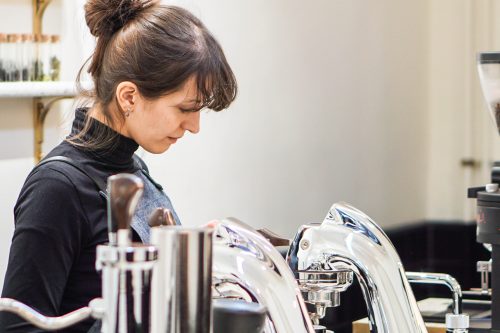 At first glance the bar is nothing if not incredibly elegant. Designed by Sunst. Studio, this coffee bar evokes thoughts of classic Italian espresso bars where most customers sip their espressos standing up and scanning the newspaper. Two standalone counters, one tastefully displaying Five Elephant's famous cake creations and another where espresso and batch brew coffees are prepared using the latest equipment, float like islands in a calm sea of dark grey concrete and black tiles.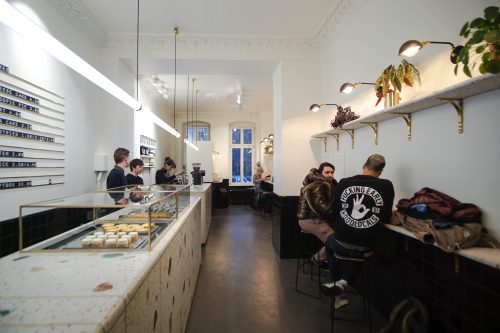 The coffee counter sports a hyper modern two-group Modbar espresso machine paired with a Bunn Smartwave batch brewer for filter coffee, testimony to Five Elephant's ambition to finetune the delivery of its exquisite coffees in ever more refined ways. If Five Elephant's original Kreuzberg outlet is where its heart lives, then Mitte is where its head lives.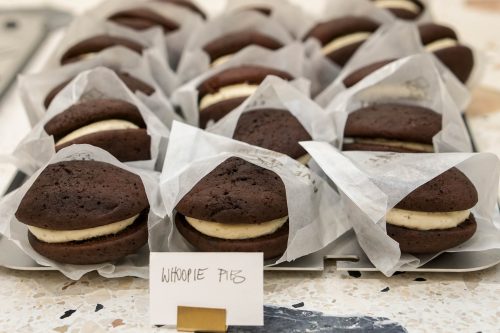 Most other coffee bars in the city now offer coffee, food and pastries, thereby effectively offering their customers a full menu throughout the entire day. Here, mainly due to space restrictions, Five Elephant focuses entirely on its coffees. So much so, that there is no wifi and not even a toilet. If anything, this new outlet offers Five Elephant's staff an exciting new opportunity to work with some of today's most advanced coffee equipment while getting to know a whole new customer group in this affluent part of Berlin.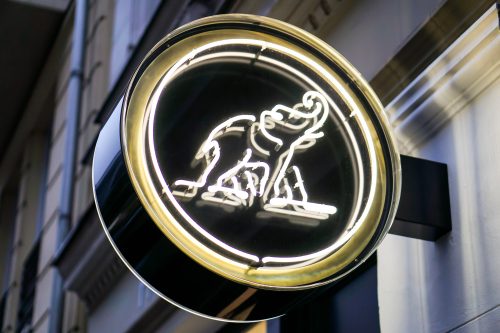 It's quite clear that in a city where coffee shops and roasters are continuously raising the bar higher and higher and competition is hotter than ever before, one needs to stand out not just with great coffee but with contemporary design, outstanding customer service and a clear vision. This new outlet clearly shows that Five Elephant has all of those things.