I've been to so many cafés in my life that I've lost track. Many never made it onto this site for one reason or another but the ones that did really stood out for me. Most of the time, it was the coffee that really spoke to me or the wonderful people who were trying to bring specialty coffee to their local communities. Sometimes, it was simply the space itself and at other times, it was a combination of coffee, people and being in a truly unique location.
When my boyfriend and I visited Madeira last November, we didn't really know if we'd find great coffee out there but were very positively surprised when we came across Legs Eleven, the only third-wave coffee shop in downtown Funchal that now also stocks our monthly selection of coffees as a result of our visit. It was there that we first had the unique opportunity to drink specialty coffee grown on that stunning Atlantic island and that coffee was roasted by Gonçalo Gouveia who is the founder of Greenhouse Coffee situated in the spectacular, privately-owned Monte Palace Tropical Gardens.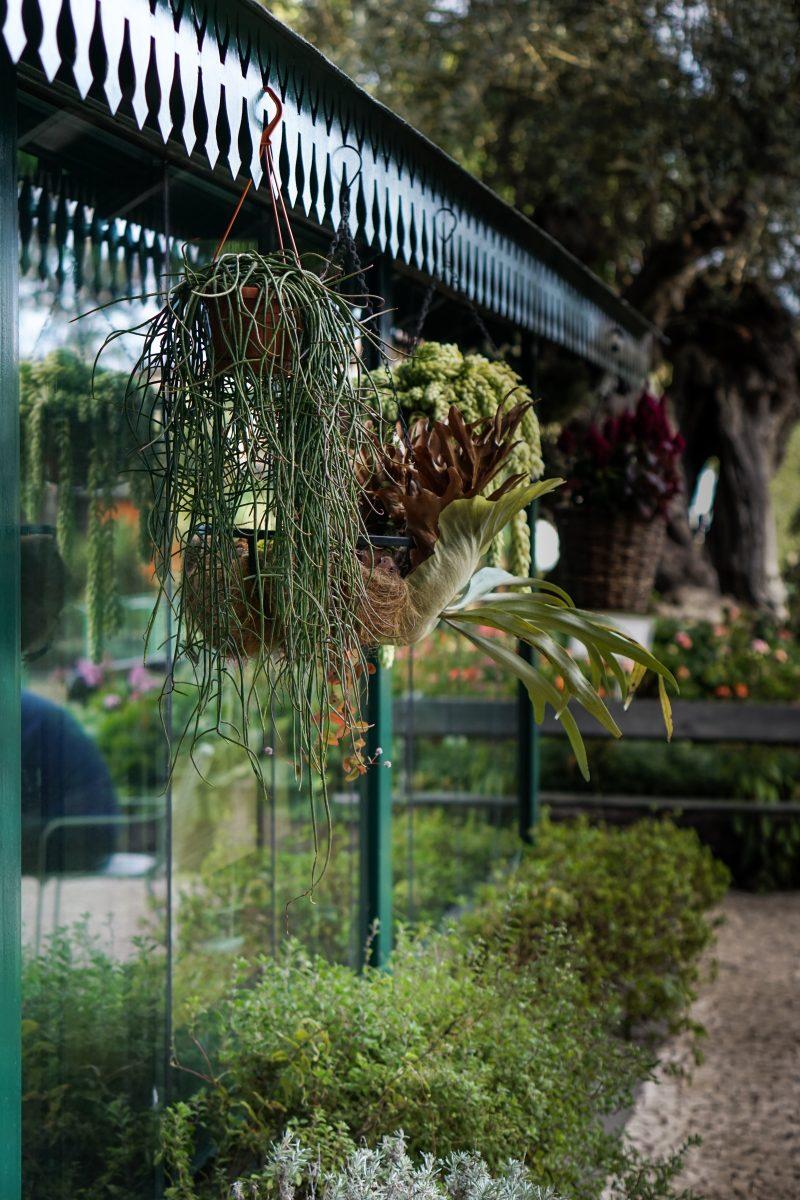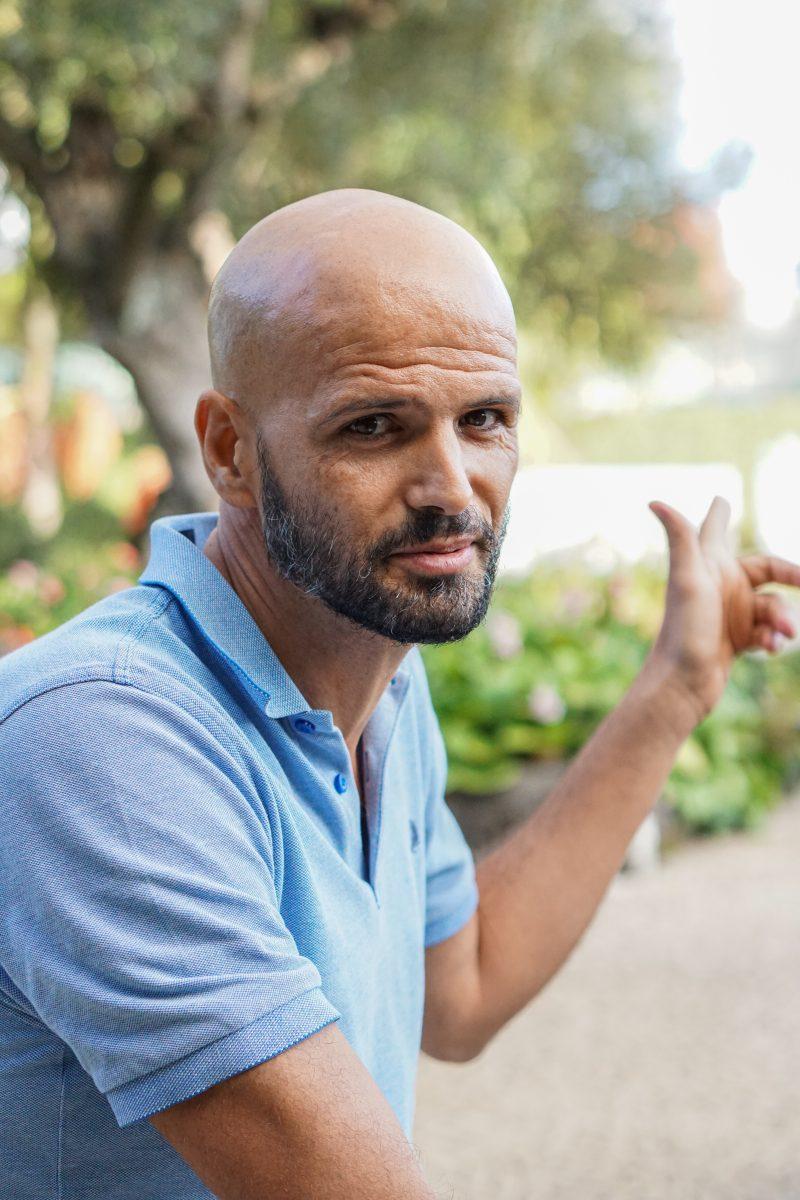 You can reach this magical place either by cable car or by automobile and as you climb up, you'll notice a real change in the climate as you go up the 550 meters from Funchal to Monte, the lush neighbourhood overlooking the capital. The estate itself was originally founded by the British consul Charles Murray who got inspired by the luxurious mansions along the Rhine river. But it was only after 1987 when the by now forlorn estate was acquired by Portuguese businessman José Manuel Rodrigues Berardo that the tropical gardens were first established.
The café is located in a beautifully restored greenhouse (hence the name) at the very top of the gardens and offers spectacular views from its shady terrace. Michal and I visited at the end of the day when only a few visitors were still ambling around the tropical plants in the lower levels of the estate and we sat down with Gonçalo to chat about this obsession with specialty coffee and learn more about his ongoing projects in the local area that include another café with a sourdough bakery.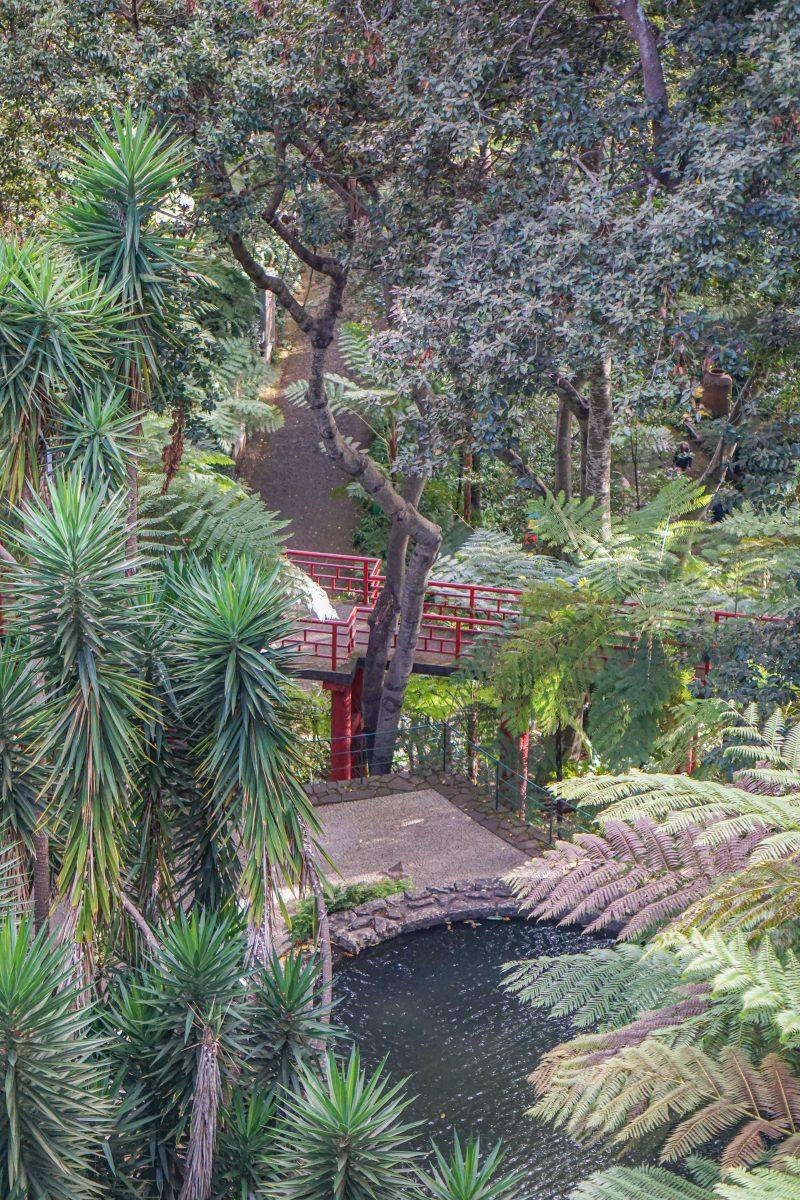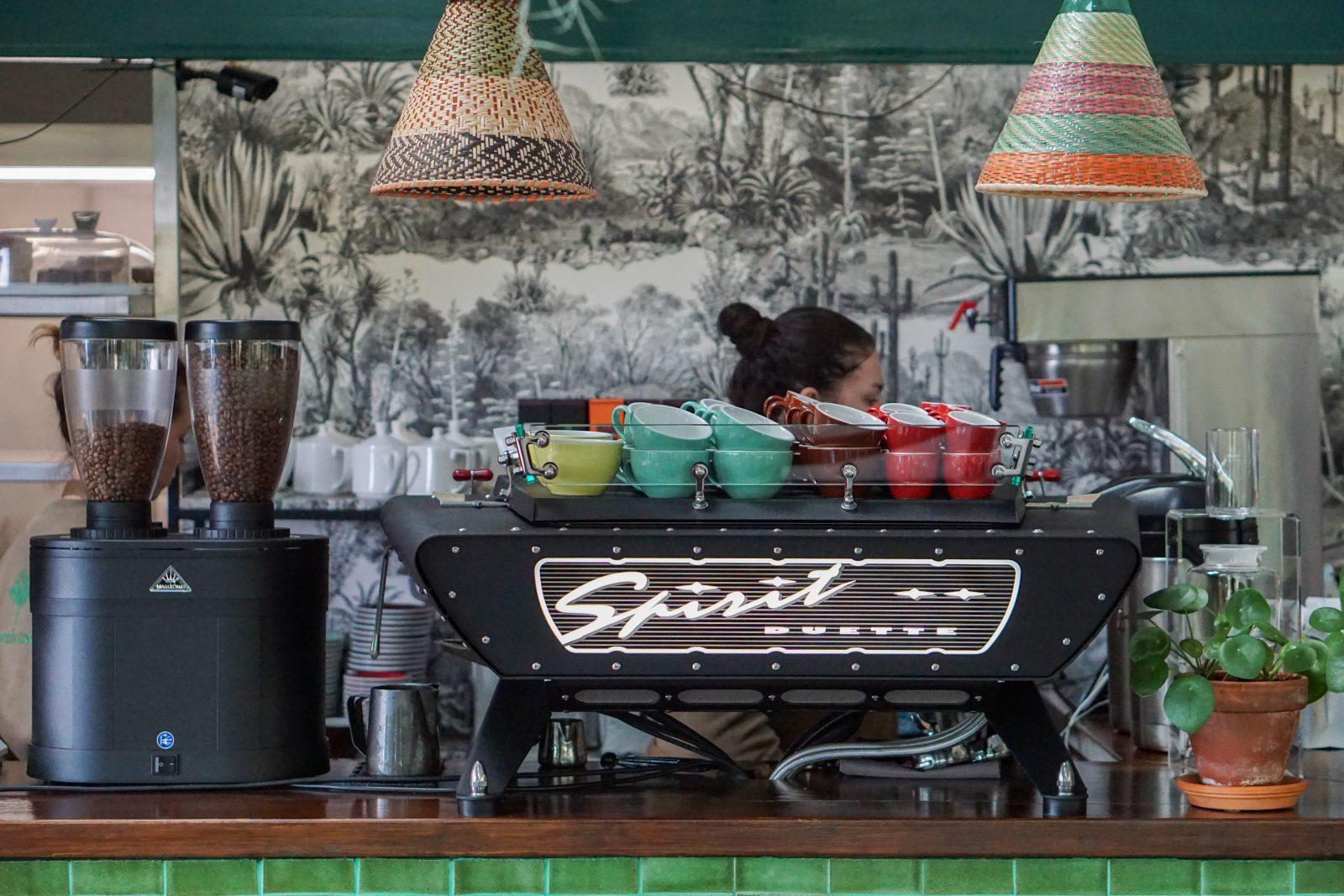 Gonçalo roasts his coffee on a 50kg Coffeetech roaster close to the gardens and mainly supplies his own cafés but is not averse to the idea of sending some of his coffees to the mainland and beyond. Yet, he still struggles with a handful of unexpected issues that he laid out to us over a cup of one of this delicious coffees. "We have different water suppliers at the different cafés even though they are very close to each other and that creates a lot of inconsistencies when it comes to the taste of my coffees," Gonçalo explained. But thanks to elaborate reverse osmosis systems in place, he was able to find a way to fix this inconsistency.
"You want cake?", he then asked as he whisked us inside the building to show off his scrumptious selection of baked goods that included items such as almond, lemon and thyme polenta cake. Needless to say, it didn't stay on its plate very long.
Back at the lovely table with the most beautiful view ever, we learned a bit more about how Gonçalo started roasting in a small popcorn machine before purchasing a more appropriate roaster from a company that had gone bankrupt. "In the beginning, the coffee wasn't very good but I served it anyway. No one really knew the difference," he said laughingly with a wave of his hand.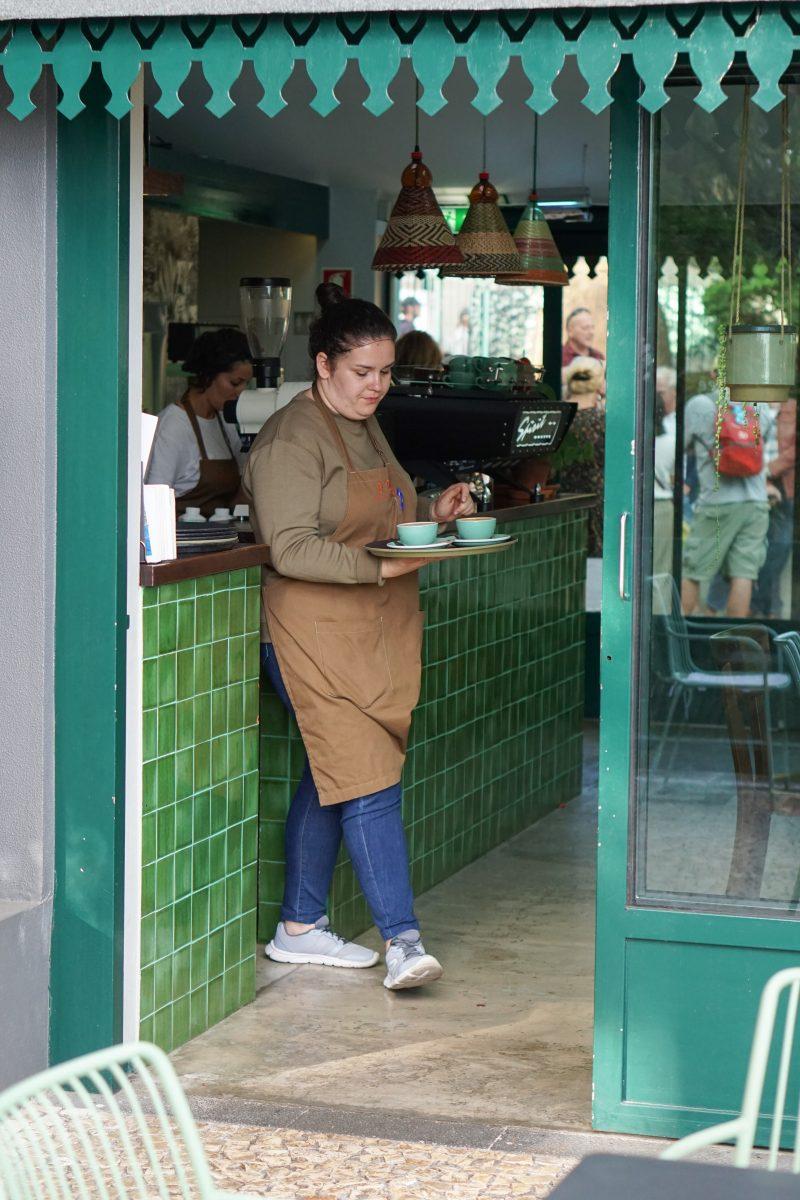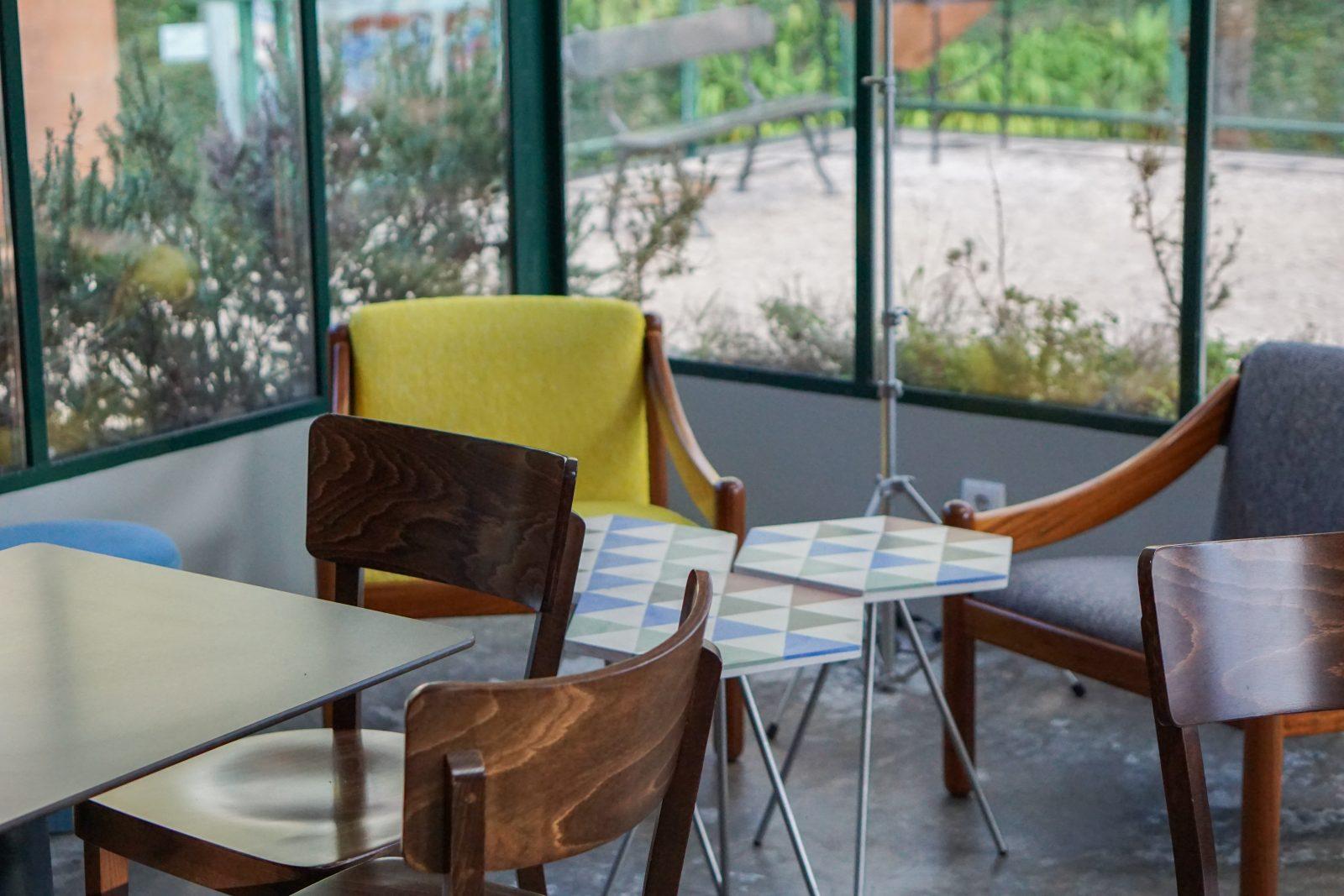 Specialty coffee didn't really exist on Madeira until he began roasting three years ago and still, the idea of a fancy cup of coffee strikes many locals as an abomination, mirroring what Steve had told us about his initial struggles to establish Legs Eleven. Without the big number of tourists, it would be difficult for coffee shops like these to survive so there is at least some silver lining to the big cruise ships that dock on the island.
Yet, Madeira is one of the only places in Europe where you can find locally grown Arabica coffee of specialty grade and Gonçalo has been lucky enough to get his hands on a few kilos from Steve's father's estate. Funnily enough, no one knew which variety the coffee belonged to but this could be the beginning of a unique story that might culminate with Madeiran specialty coffee being served in more places. Imagine seeing Portugal as a new origin country next to Ethiopia, Kenya and other coffee behemoths.
As our sipped the final drops of our coffees and prepared to explore the gardens, we couldn't help but think that Greenhouse Coffee had to be one of the most spectacular cafés we've ever been to and I hope you will get a chance to visit too.