Suz' Coffee Bar – Beirut (LB)
Run by the ever-so-charming Suz Hallal, this tasteful coffee bar and restaurant in downtown Beirut is a cosy haven for great coffee and yummy food
opening times:
Mon - Sat: 8 - 20:30, Sun: Closed
wifi:
Yes
urls:
Website
price check:
Espresso: 5000 / Flat White: 7000 / Filter: 9000
machine:
La Marzocco Linea Mini
coffees on offer:
various
milk:
Candia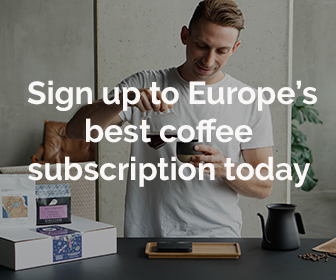 Suz' Coffee Bar – Beirut (LB)
Run by the ever-so-charming Suz Hallal, this tasteful coffee bar and restaurant in downtown Beirut is a cosy haven for great coffee and yummy food
One of the most inspirational things about my most recent visit to Beirut was the number of female roasters and coffee shop owners who are trying to build a totally unique coffee community from the ground up. After my first encounter with Dalia Jaffal of pioneering specialty coffee roastery Kalei Coffee Co, I was introduced to Suzan Hallal of Suz' Coffee Bar who was one of around 25 people who attended my Coffee Tasting with Alex event at Kalei Coffee Co.
Suz runs a beautiful café and restaurant in the downtown part of Beirut where she serves a range of super tasty dishes and exquisite coffees. As you approach from the main road, you can catch a glimpse of the rather cute 1kg Diedrich coffee roaster that sits by the door like a trophy. As you move along the café you pass a meticulously arranged espresso and brew bar and then after taking a short flight of stairs, you arrive in the restaurant where you can have breakfast, lunch or dinner.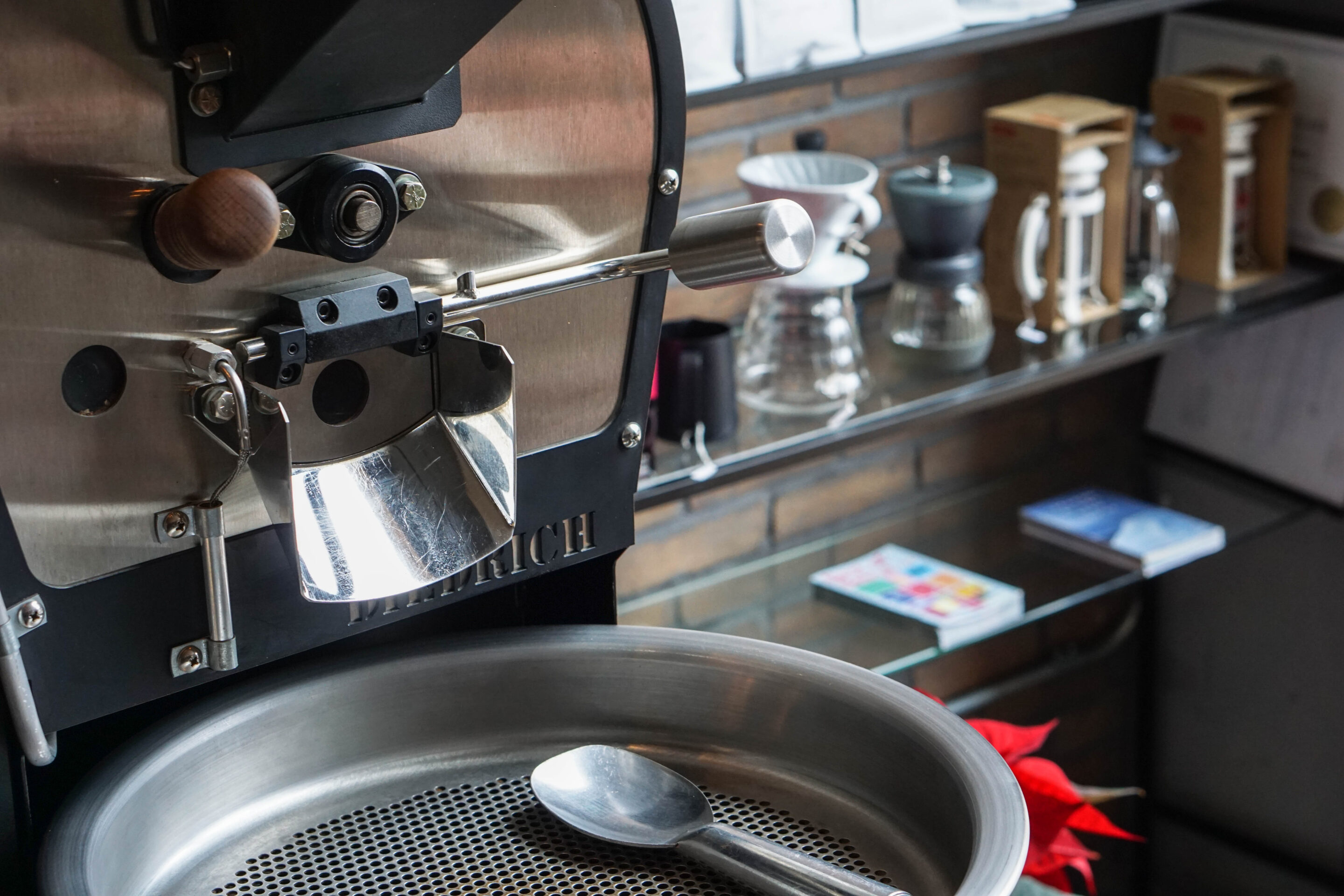 Suz and her right-hand man Mustafa Broush were kind enough to meet me at Suz' Coffee Bar one morning to share a cup of coffee with me, give me a tour and tell me more about their backgrounds, motivations and future plans. Suz first opened her café around 6 years ago and started her coffee journey with Illy. "It was the best thing we could get at the time," she said. "And we have come a long way since. But not everyone has embraced our commitment to specialty coffee so it's important to cater to all tastes," she continued. Illy is no longer on the menu but her coffees are selected and roasted in such a way that no customer feels estranged.
Beirut, like many other cities in the Middle East, was built on strong dark coffee, evidence of which can still be found in almost all coffee bars in the form of Turkish coffee warmers where they blend traditional preparation methods with high-quality specialty coffees. As part of her personal development, Suz has undergone a great deal of training including reaching the professional level in sensory and green coffee as well as the intermediate level in roasting and barista skills. Mustafa, in turn, has been training to be a roaster with Dalia from Kalei Coffee Co.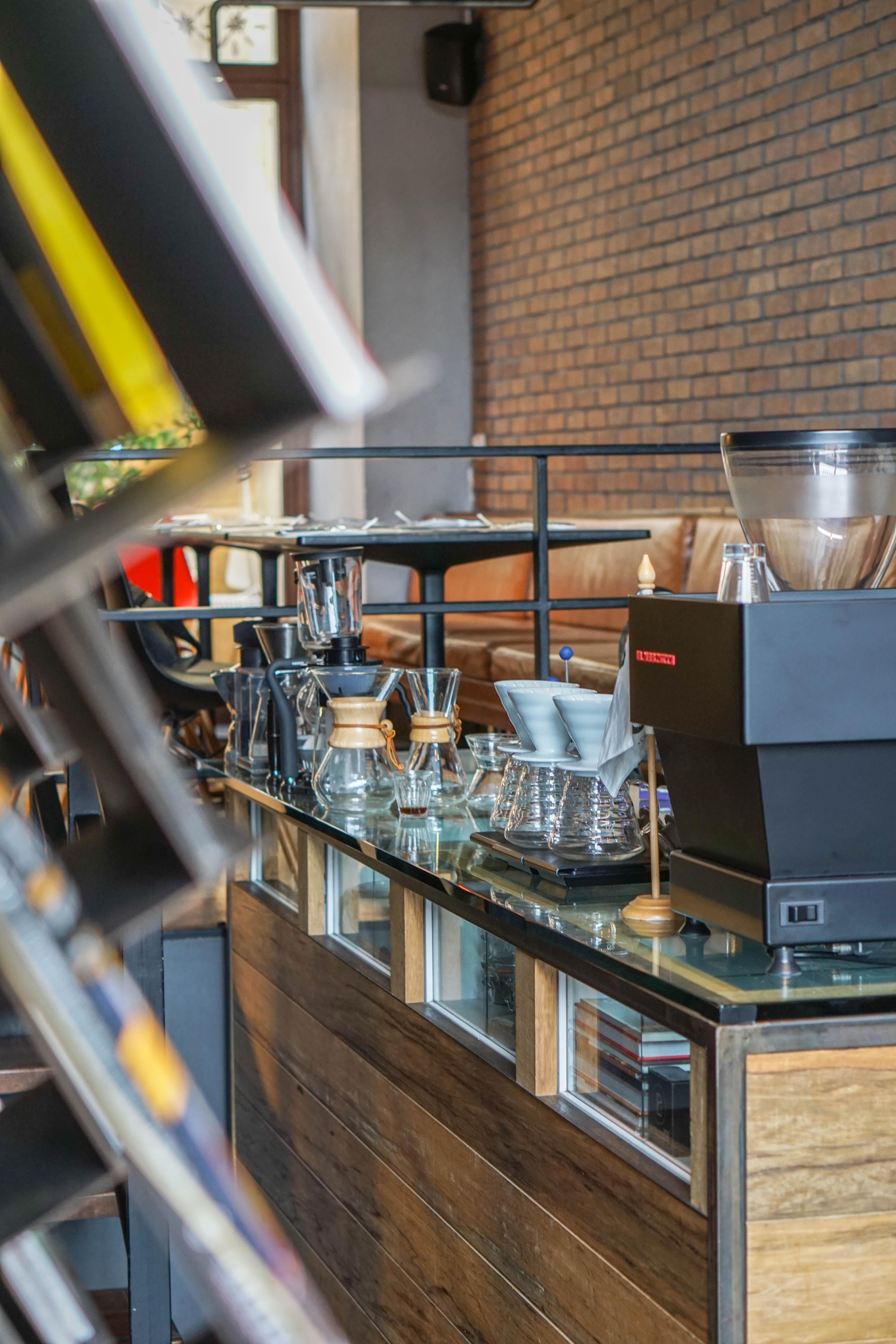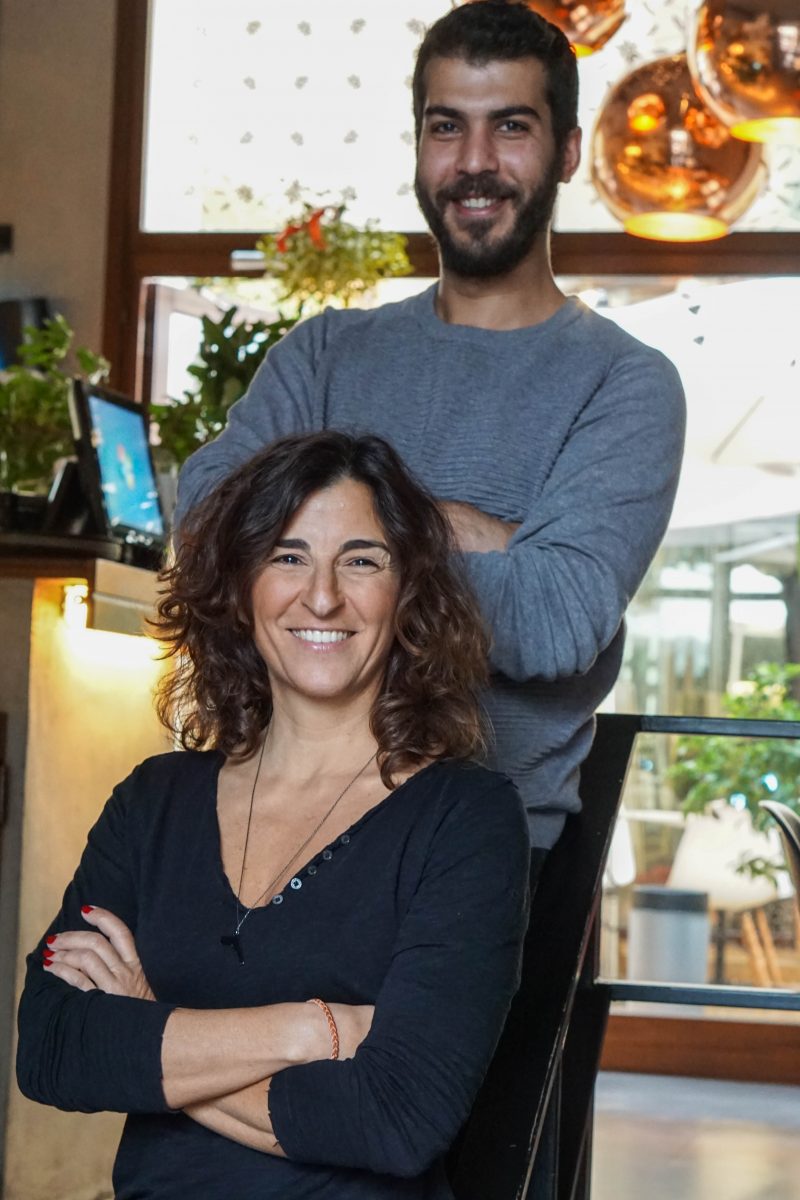 After showing me the well-equipped coffee bar, Mustafa explained: "We used to be able to roast most of our coffee here on this little Diedrich but these days, we just go through too much coffee. We're expecting a brand new 6kg Giesen roaster in January to help us grow." The brew bar offers a wide range of filter preparation methods as well as an incredibly well-selected range of international magazines that invite you to linger. What's more, Suz was the driving force behind the tasteful design of the space, working closely with her architects to create a space that felt homely and looked classy.
The food menu is equally tantalising and includes yummy dishes like butternut squash falafel and mushroom tarragon freekeh risotto. Who could say no to that? As I sipped on my flat white, Mustafa offered me some ridiculously tasty chocolate-covered dates to go with my coffee. I must admit, the combination of those flavours was divine.
Should you find yourself in downtown Beirut and in need of a great cup of coffee or a tasty meal, Suz' Coffee Bar should feature very high on your to-do list. The hospitality and quality are absolutely outstanding and on a nice sunny day, you can also sit on the terrace in the patio. Definitely highly recommended.
More Reviews from Beirut & Lebanon