Every time I visited Mexico City, I had the same problem. There never used to be any good specialty coffee anywhere near my grandmother's old apartment in Polanco. Thus, what I usually did to battle my jetlags was to jump in an Uber and head to Roma where some of my all time favourite coffee bars can be found.
Prior to this particular trip, however, I did discover that finally there were some new openings in Polanco that seemed worth checking out, with the name La Caja del Café being mentioned a few times in different articles I scanned.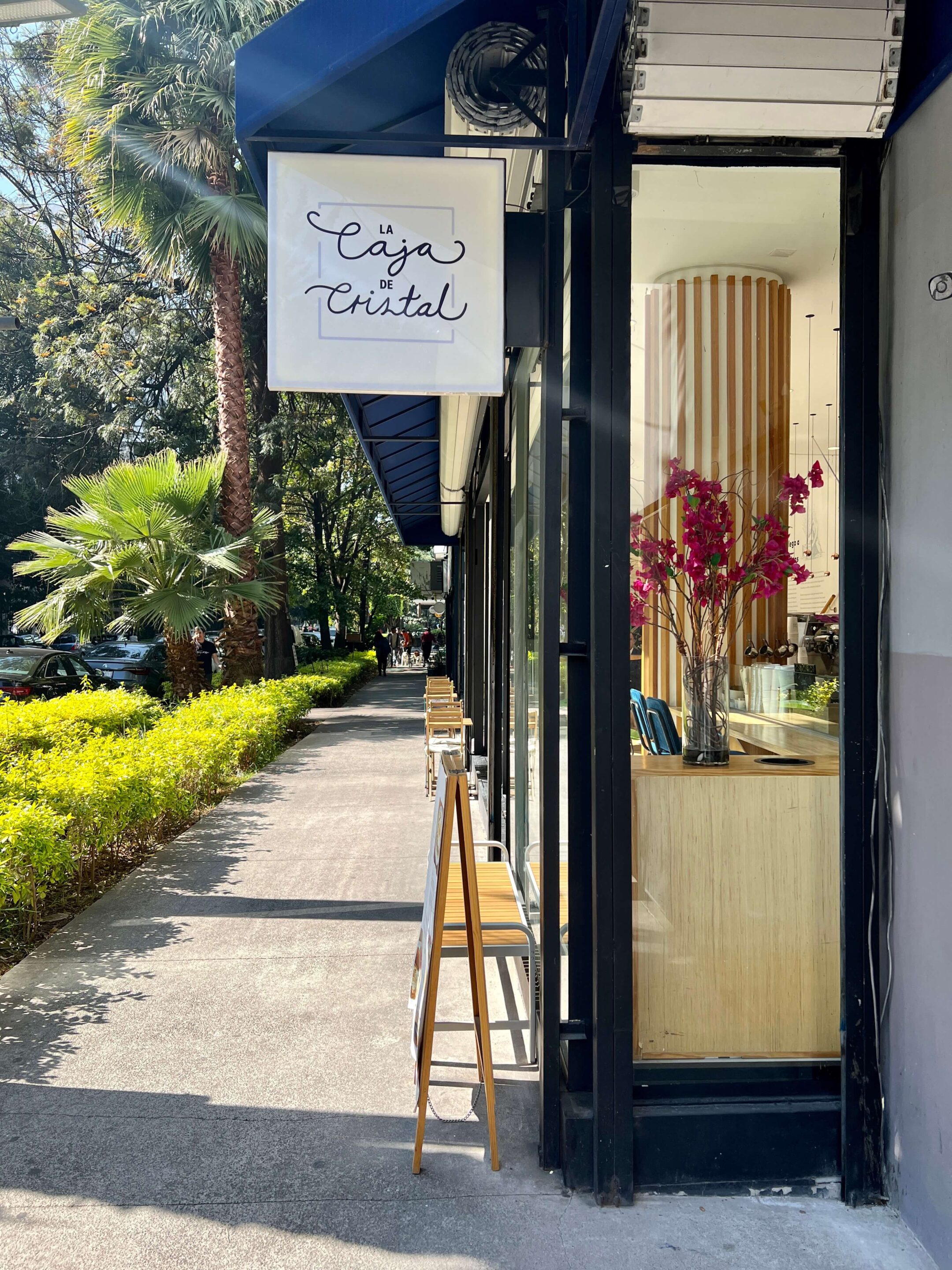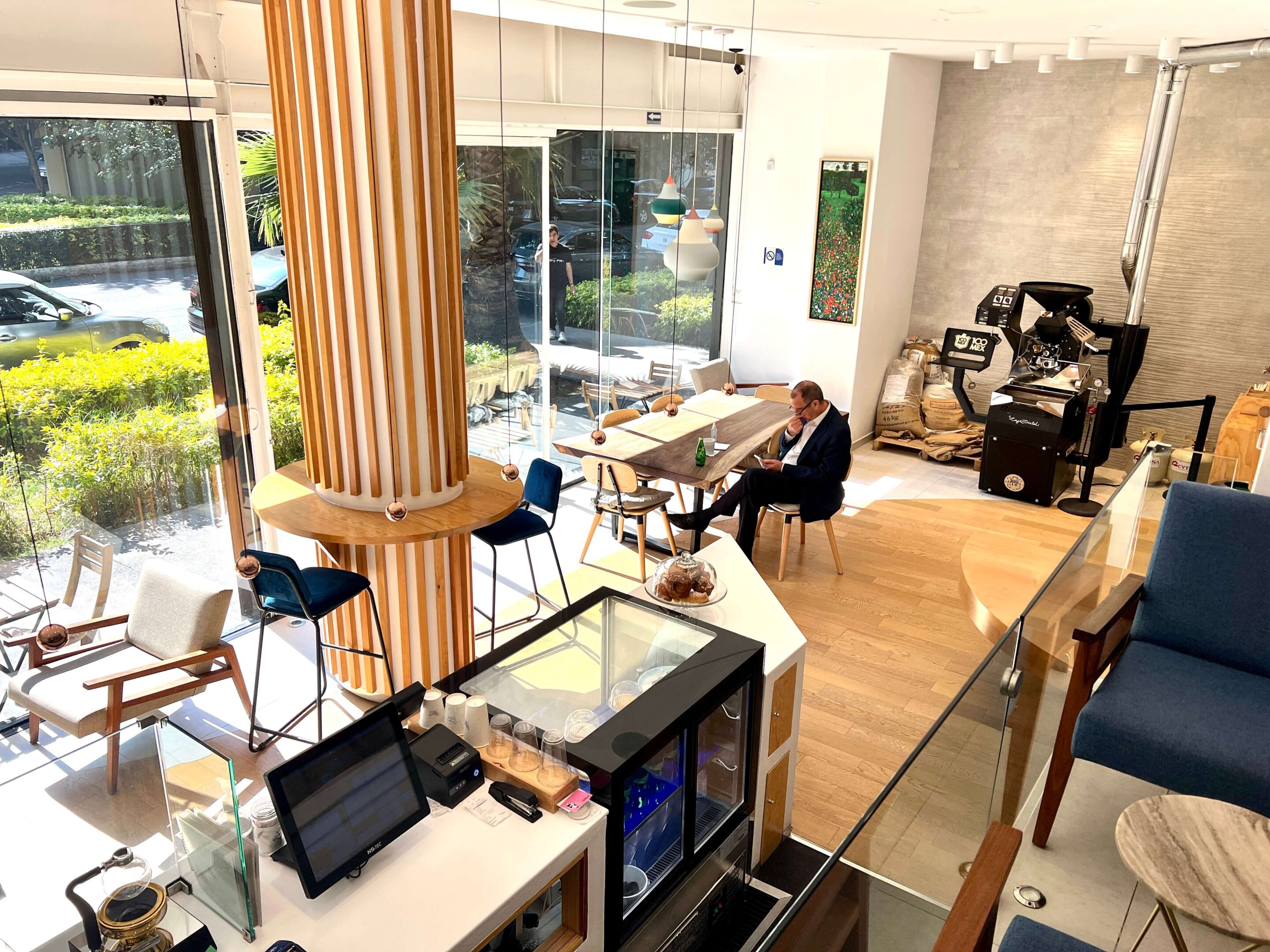 Traditionally, this part of the Mexican capital is very upmarket and rents were always out of reach for most specialty coffee shop owners, thus the need to head to Roma or Condesa to pick up some good specialty coffee when in town.
Yet, La Caja de Cristal is within easy walking distance of the apartment and some of the major hotels that line a section of Avenida Reforma in Polanco. After taking a much needed shower and grabbing some breakfast with the family, I popped out for a nice morning walk through Polanco's leafy streets towards Avenida Newton where I found La Caja de Cristal.
The space itself is bright and airy, with lots of wooden elements and a curved bar sporting a Victoria Arduino Eagle One espresso machine alongside a plethora of filter coffee brew methods. After spotting a cake tray with some pastries I used to love as a child, I ordered an 'oreja' or ear and a flat white, and took a seat outside at one of the few tables that line the pavement. Great for people watching!
Despite Polance at times being quite hectic, especially around the 'centrito' this part of the neighbourhood feels more residential and relaxed. It really needed a good coffee bar to complement the plentiful restaurant and bar options for which Polanco is known.
The name, La Caja de Cristal stands for box of glass, which apparently carried a coffee seedling aboard a ship from Europe to Martinique as coffee first made its way across the Atlantic Ocean. The story is visualised and written out across one of the main walls inside the café, which also doubles as a small coffee roastery.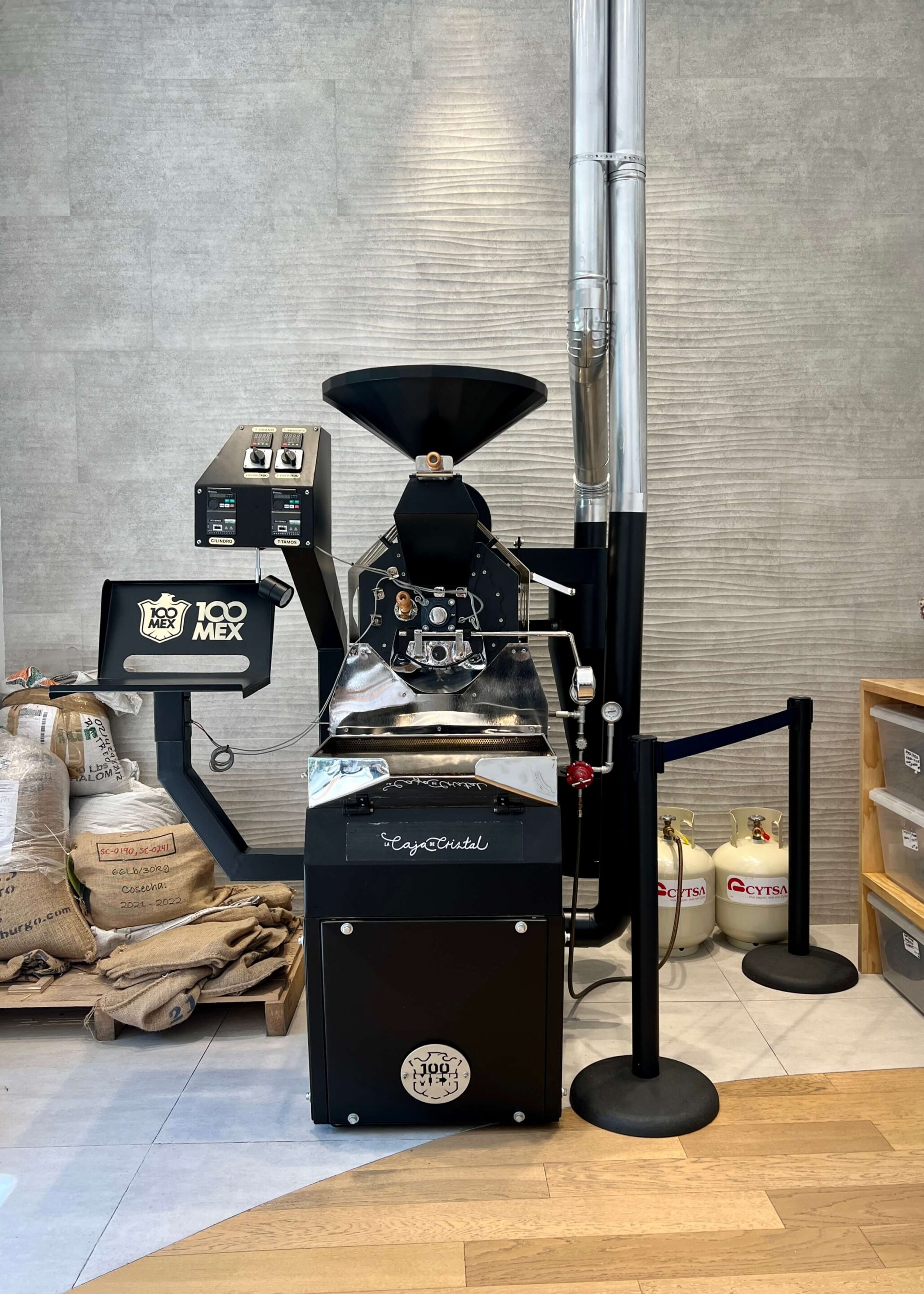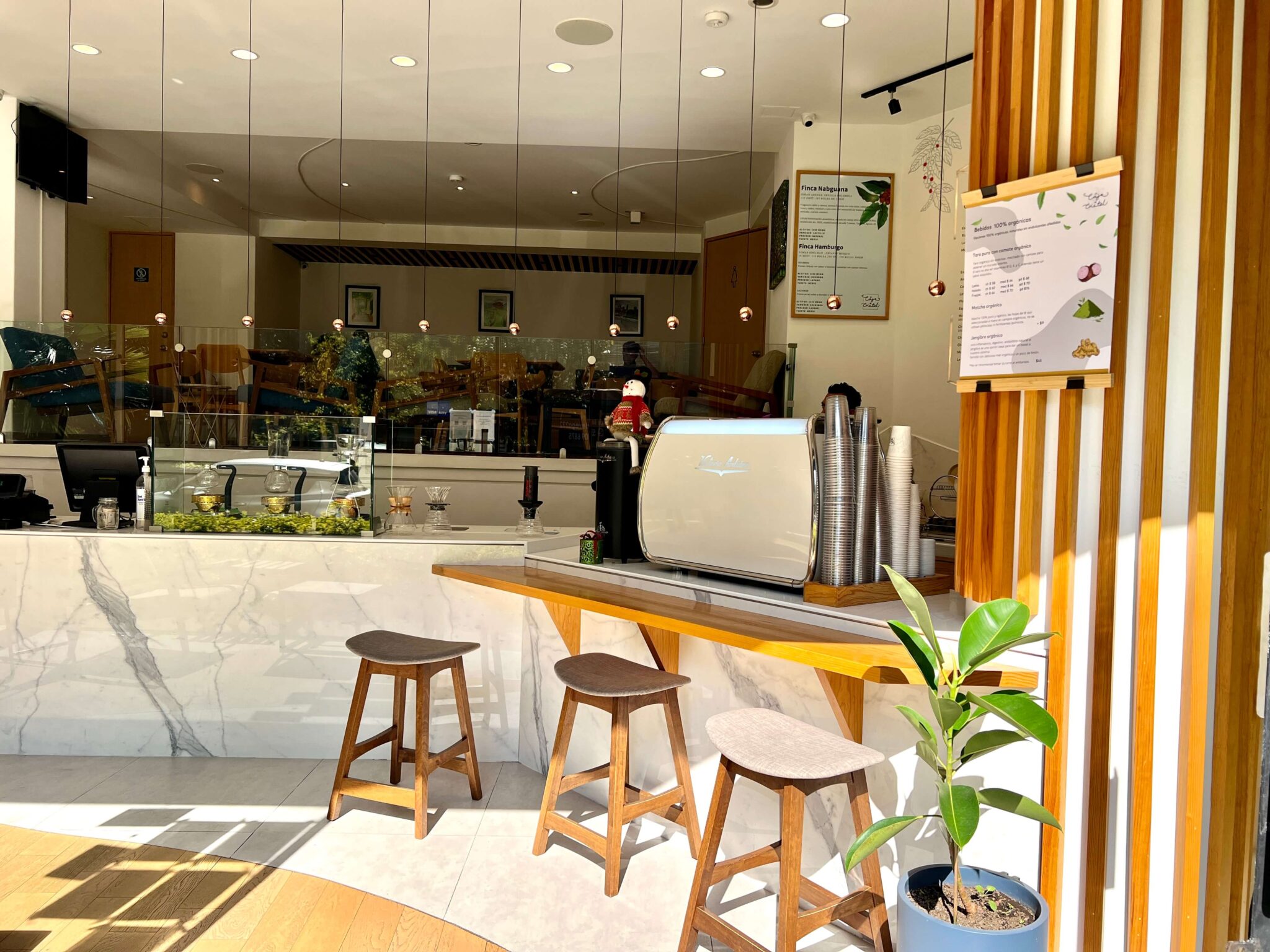 Strangly enough, the retail bags with beans are sort of hidden on a book shelf high above the roaster where one would not naturally look for them. Allegedly this had to do with the fact that the new branded bags had not yet arrived.
When it comes to the coffees they serve, many of them come from Mexican producers as you might expect, including Finca Hamburgo in Chiapas and Finca Muñeco in Puebla but also some Colombian coffees. According to head barista Rodrigo Zubieta, the owners of La Caja de Cristal had been working on the idea behind this business for just shy of seven years before they finally opened their doors in early 2021.
On the grinder they have a regularly changing offering and I was told that they roast almost every day to have a constant supply of fresh coffee. Alongside the extensive coffee menu there is also a varied food menu including some Mexican classics such as Chilaquiles.
The one thing that I always find curious in Mexican businesses is the sheer amount of waiting staff that seems to be running around with no particular purpose. I had the same feeling in La Caja de Café because at the time of my visit, it was relatively quiet and yet there were at least 6 members of staff standing around.
But, for what it's worth, it was nice to finally find a local specialty coffee place that is within easy walking distance of my usual hangouts and that seems really keen to offer a broad spectrum of filter methods, from syph0n to Aeropress. Definitely try to swing by if you're in Polanco.