Blur Coffee – Kyiv (UA)
An instatastic coffee bar that blends European influences with Ukrainian hospitality and products into a beautiful café space
opening times:
Mon - Thu: 8 - 21, Fri: 8 - 22, Sat: 10 - 22, Sun: 10 -21
wifi:
Yes
urls:
Facebook
price check:
Espresso: ₴27 / Flat White: ₴33 / Filter: ₴39
machine:
Victoria Arduino Black Eagle
coffees on offer:
various from Foundation Coffee & White Label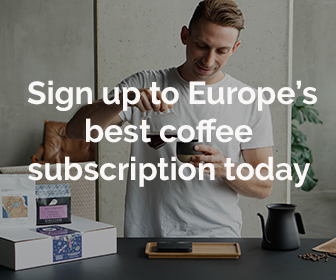 Blur Coffee – Kyiv (UA)
An instatastic coffee bar that blends European influences with Ukrainian hospitality and products into a beautiful café space
I took a sip from my Tanzanian cold brew coffee and gathered my thoughts. I was nearing the end of my time in Ukraine and the last coffee shop I decided to visit was probably one of the best I came across during my five days in the country. Kiev, like many major cities, especially those that were once part of the USSR, often suffer from a lack of character in certain parts where crumbling brutalist building blocks dominate the cityscape. But then you come across cafés like Blur that add a much-needed splash of colour and quality to the neighbourhood.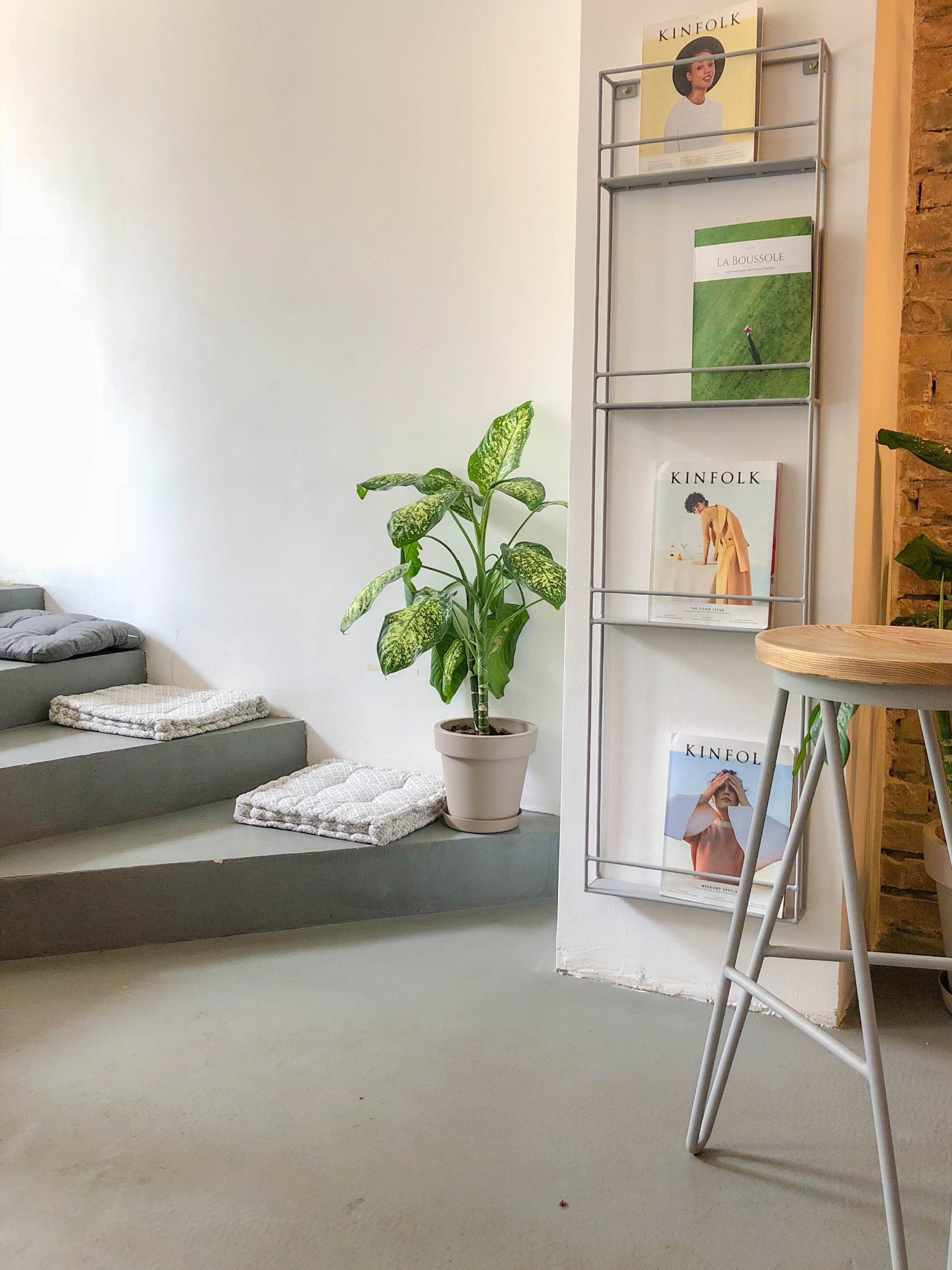 As I walked in I saw a bunch of girls taking photos of a copy of Kinfolk covered in a net with real oranges added for a splash of colour. If you had to personify what Instagram is, then this was it. Truth be told, Blur is made for it and being instagrammable has almost become a prerequisite that interior designers receive as part of their brief.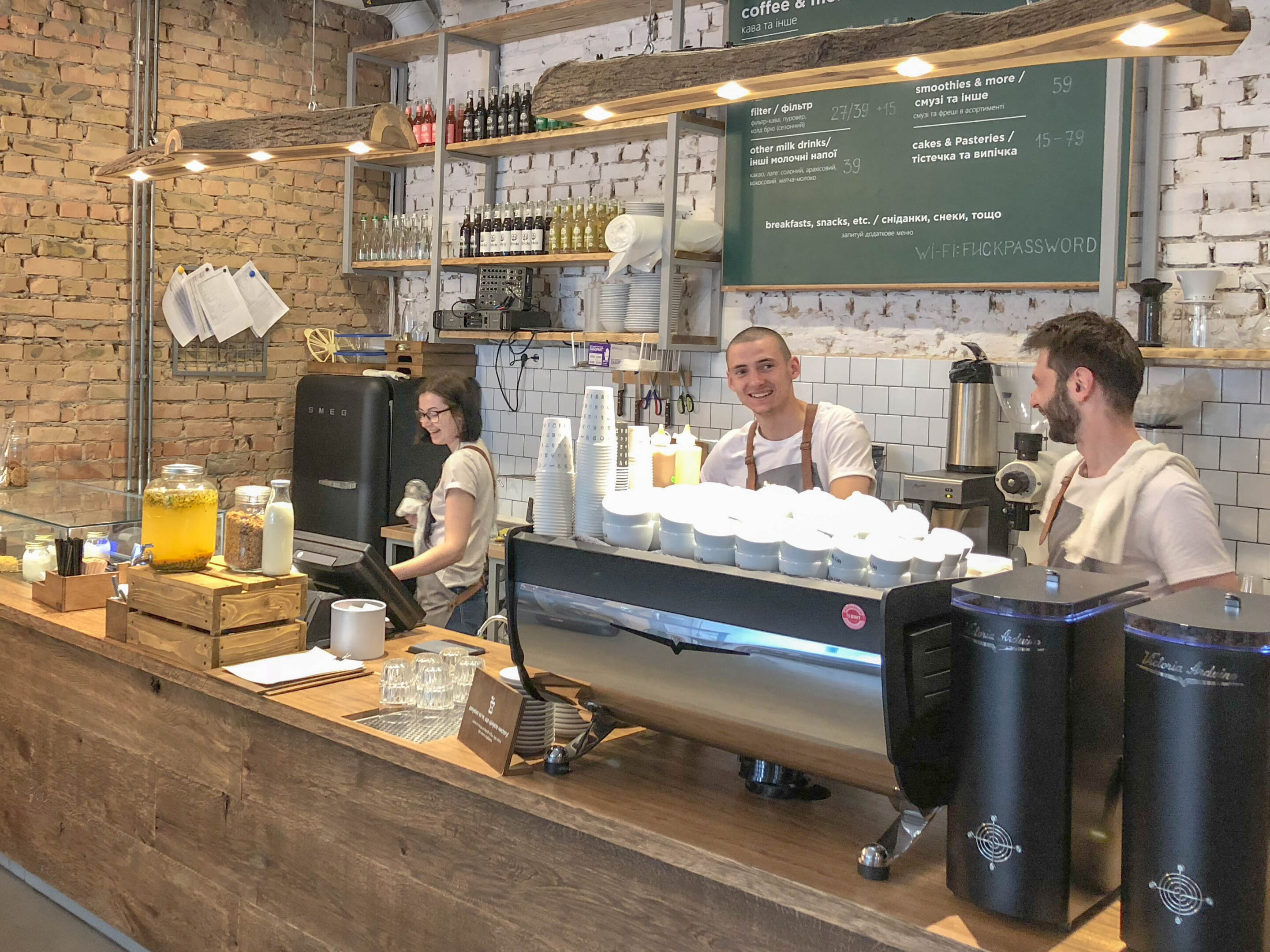 The café is one of Kyiv's latest additions to a fast-growing local coffee scene. It may come as a surprise to many that the Ukranian capital is almost more sophisticated than many Western European counterparts, but then again Ukraine is a surprising country in more ways than one.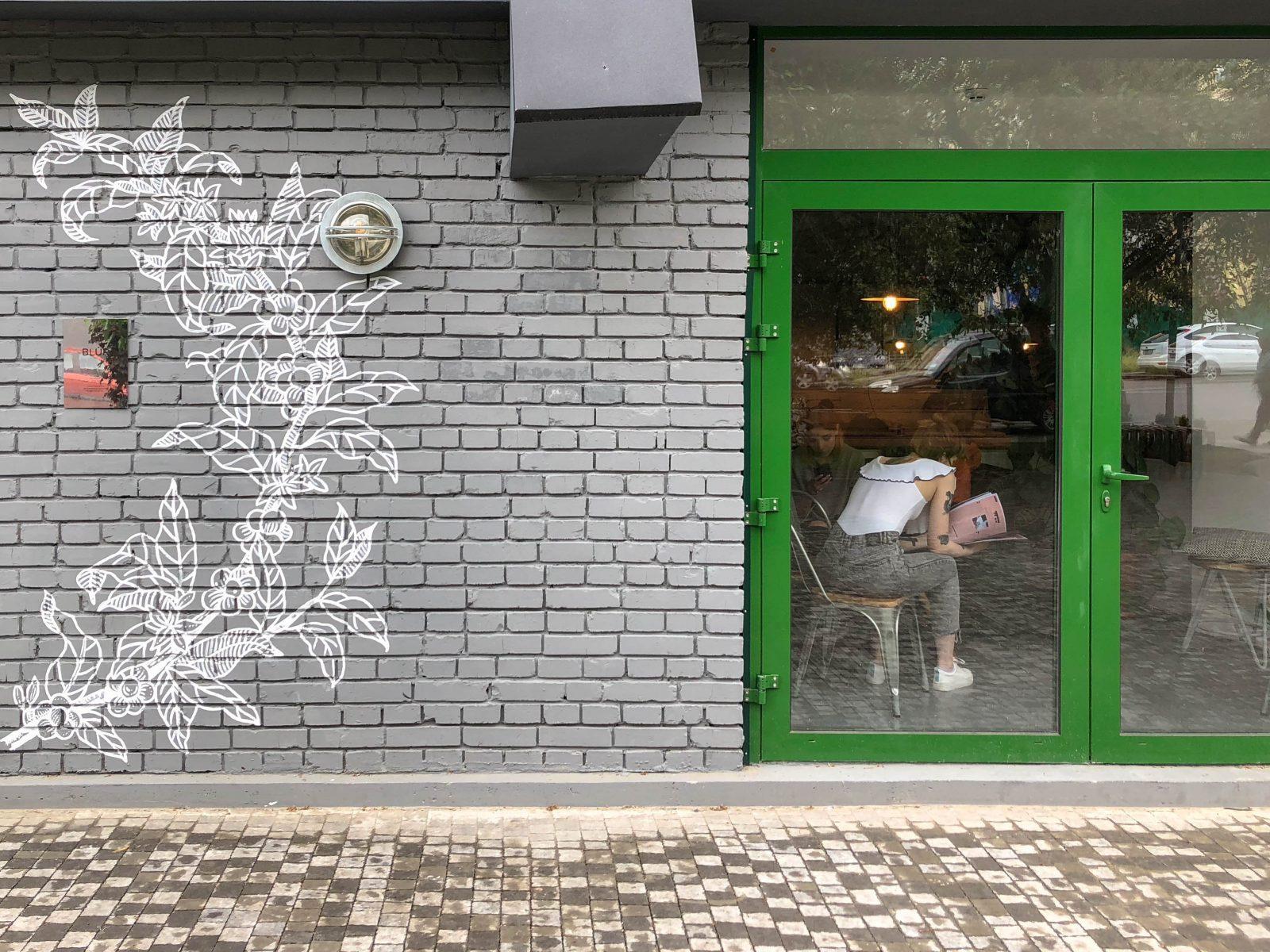 The space was designed by Blur's owner who was inspired by the cafés of Berlin and Amsterdam and who wanted to create a modern coffee bar in the city. Capable baristas whip up delicious flat whites while a giant octopus, armed with a glass of white, an aeropress and a portafilter keeps a watchful eye over customers typing away on their MacBooks, or instagramming copies of magazines covered in nets.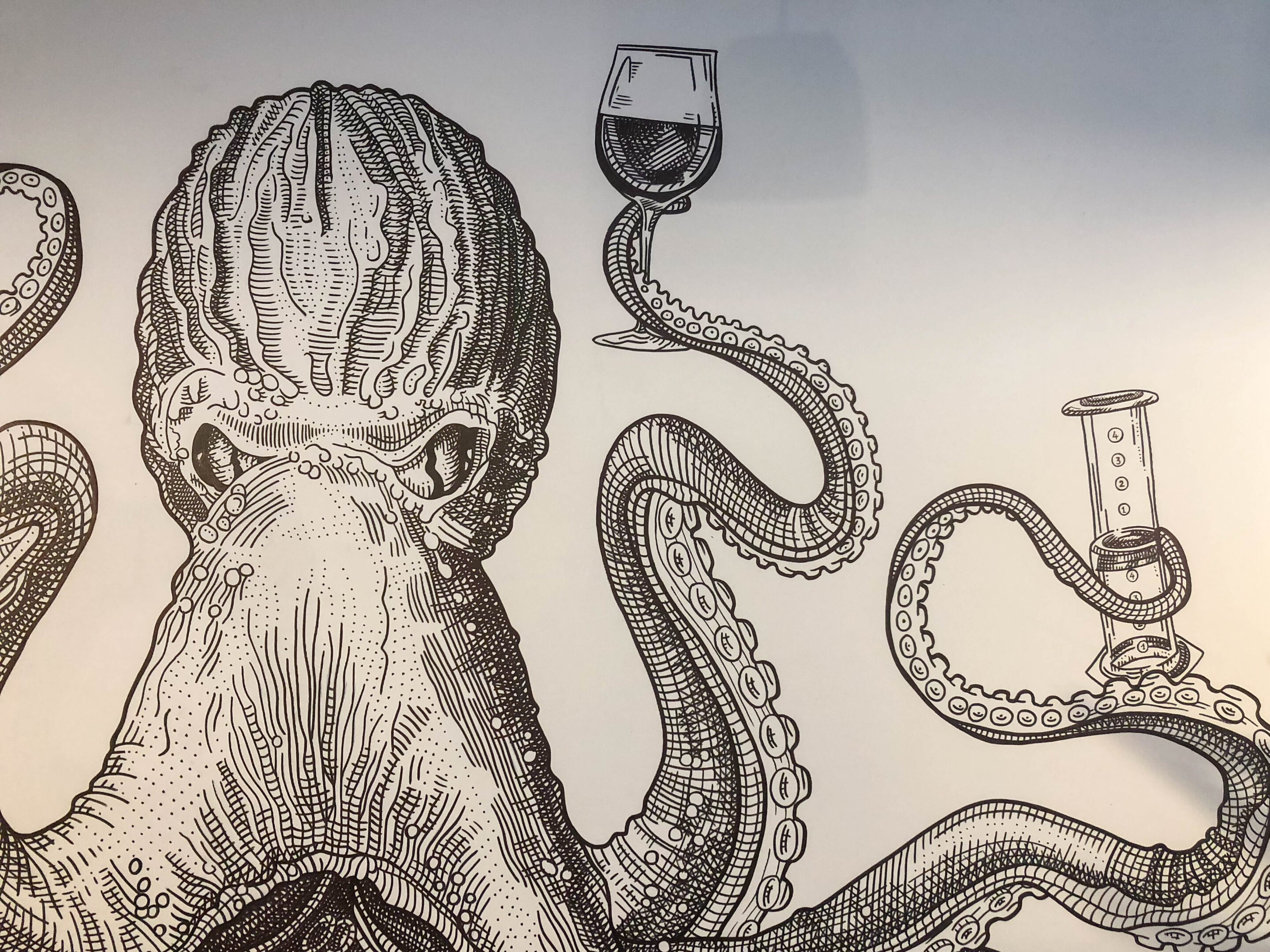 Whatever your motivation to visit Blur may be, here you can exclusively drink White Label Coffee from Amsterdam alongside coffees roasted specially for Blur by Odessa-based Foundation Coffee Roasters. Couple that with some of the nicest people you'll meet in any café and Blur will surely become people's favourite in no time. I'm a fan!
More Reviews from Kyiv & Ukraine