One Love Coffee – Kyiv (UA)
One of the most beautifully-designed cafés in Europe sits atop the fantastic Pinchuk Art Centre in Kyiv, offering exquisite city views, great coffee and excellent service

One Love Coffee – Kyiv (UA)
One of the most beautifully-designed cafés in Europe sits atop the fantastic Pinchuk Art Centre in Kyiv, offering exquisite city views, great coffee and excellent service
Most coffee bars that I've ever been to are on the ground floor, sometimes on a corner, often with huge floor-to-ceiling windows and big branding outside. How else are you supposed to find them otherwise? But as with any rules, there are always exceptions. Most recently, during a trip to the fascinating capital of Ukraine, I came across one such place that could not be more hidden.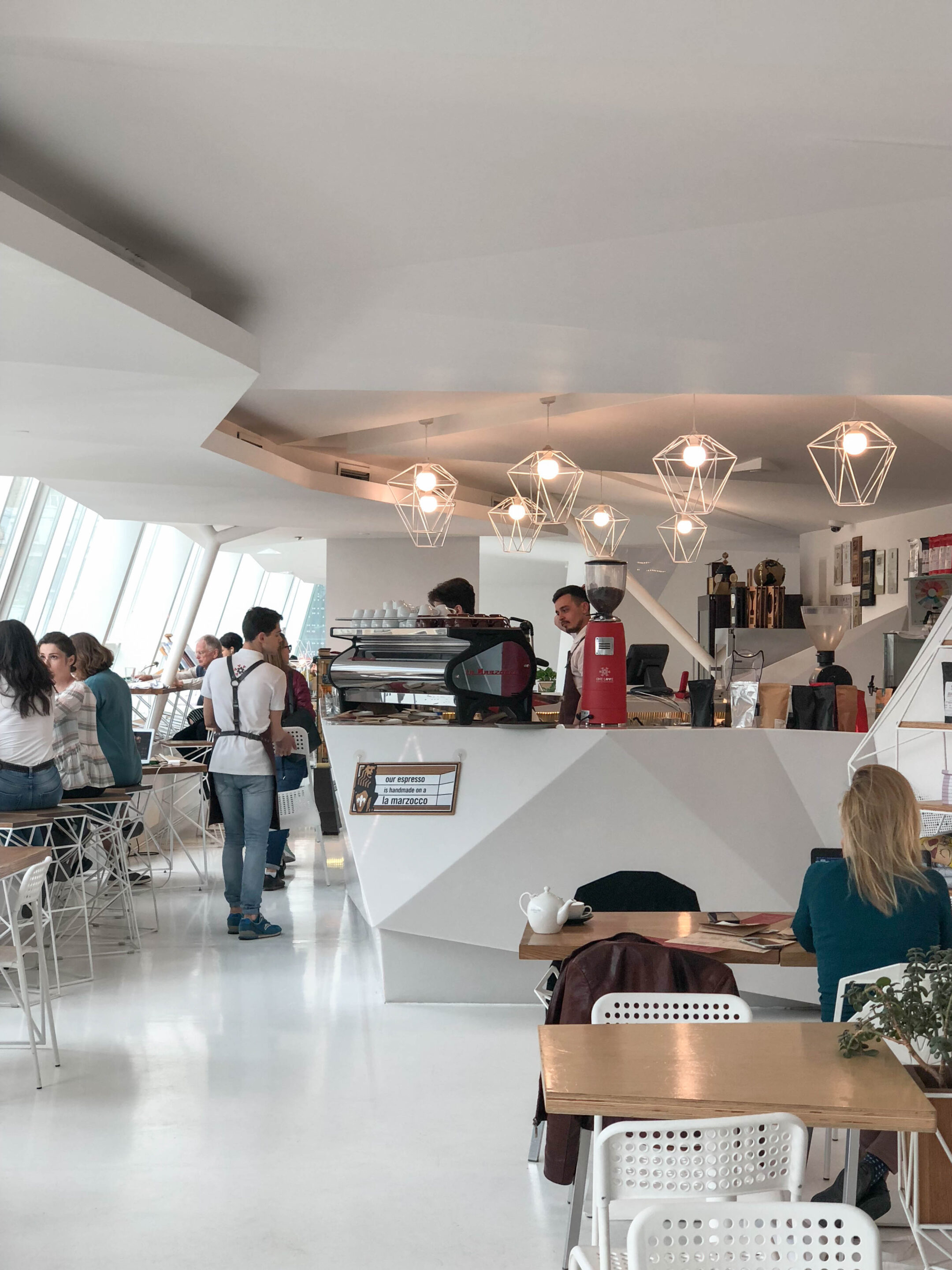 One Love Coffee, which is run by Volodymyr Zadirika who is also the publisher of Kyiv's excellent City Coffee Guide, is a place that defies all expectations. Set atop the wonderful Pinchuk Art Center that showcases modern art by Ukranian artists, One Love Coffee is a bright an airy space that impresses with its white and well thought-out interior.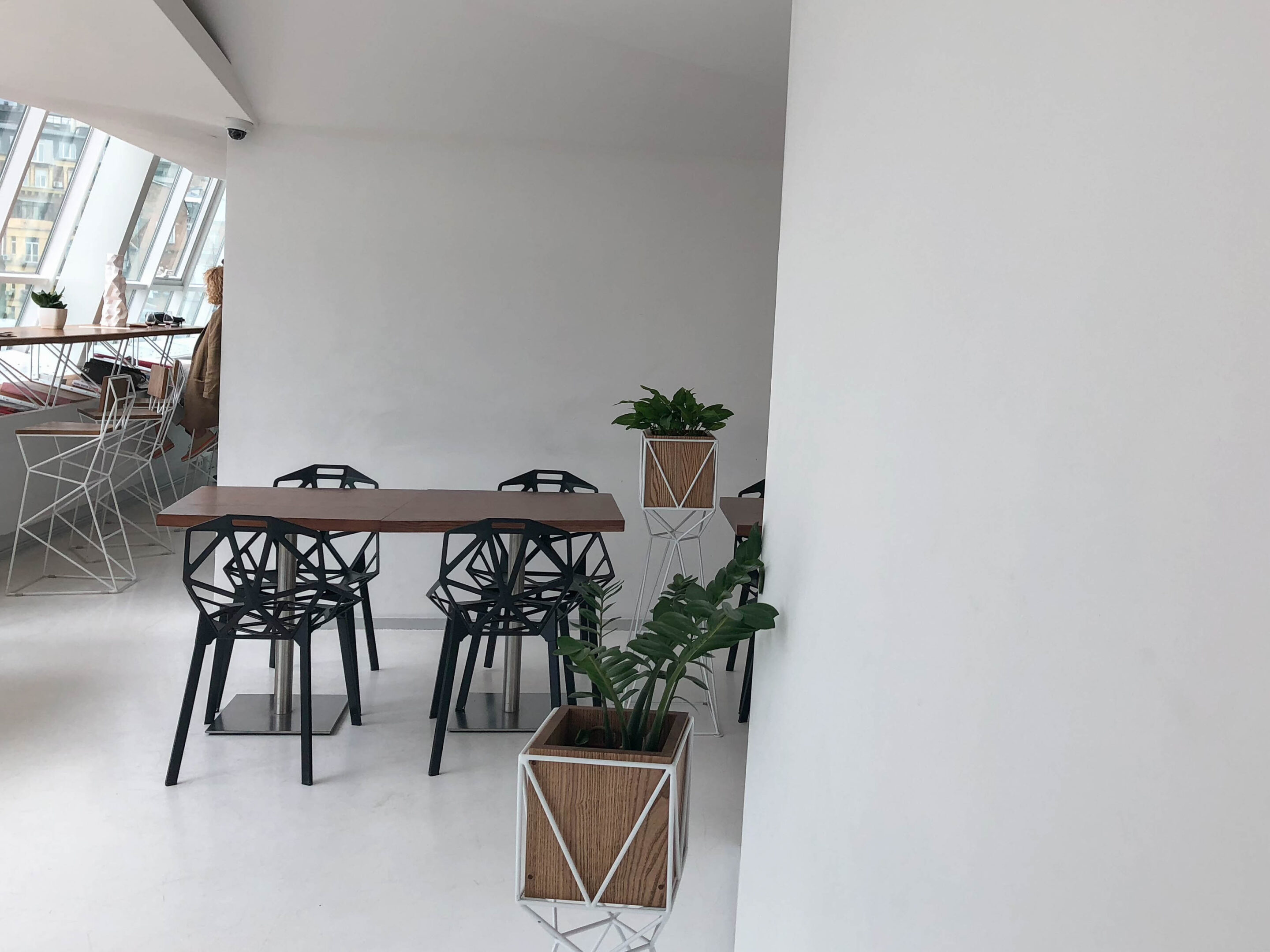 It's a picture-perfect coffee bar that offers great views of the city's skyline while serving up excellent coffees and pastries. What I found most surprising was how busy it was during my visit, especially given that I had to go through a metal detector at the Art Center's entrance to even access the building.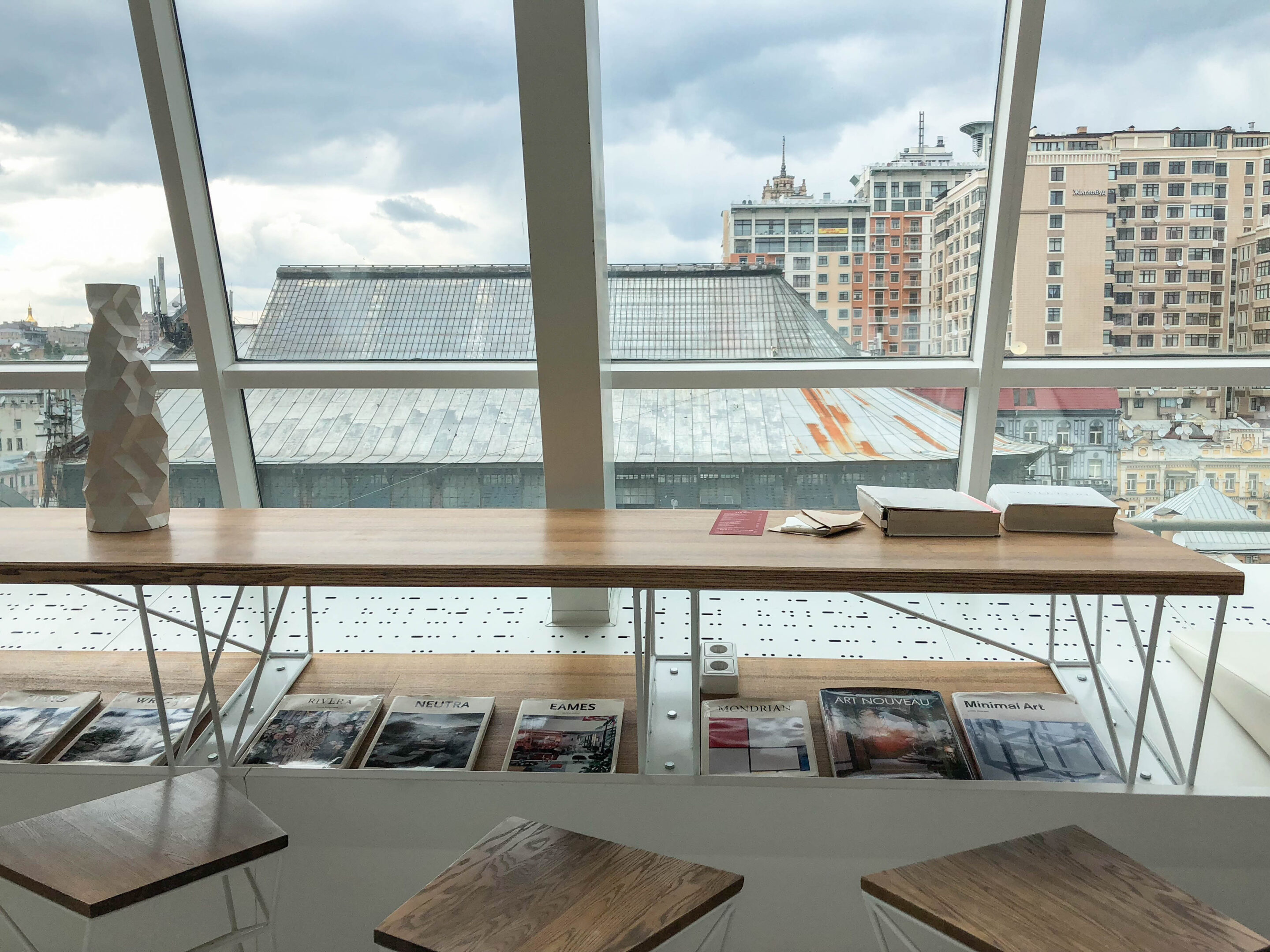 As I sat there typing away on my laptop I surveyed the interior and took in the different types of customers that were dotted around the space and indexed a pleasant mix of art types, tourists, groups of friends and blue-collar workers who all shared something: their interest in great coffee.
Another thing that I found very pleasant was the table service, something that you don't come across often in places like Amsterdam where you order at the counter and then sit down somewhere. Table service is more elaborate and expensive to maintain but it offers a great opportunity to chat to staff and also get expert advice on what to order.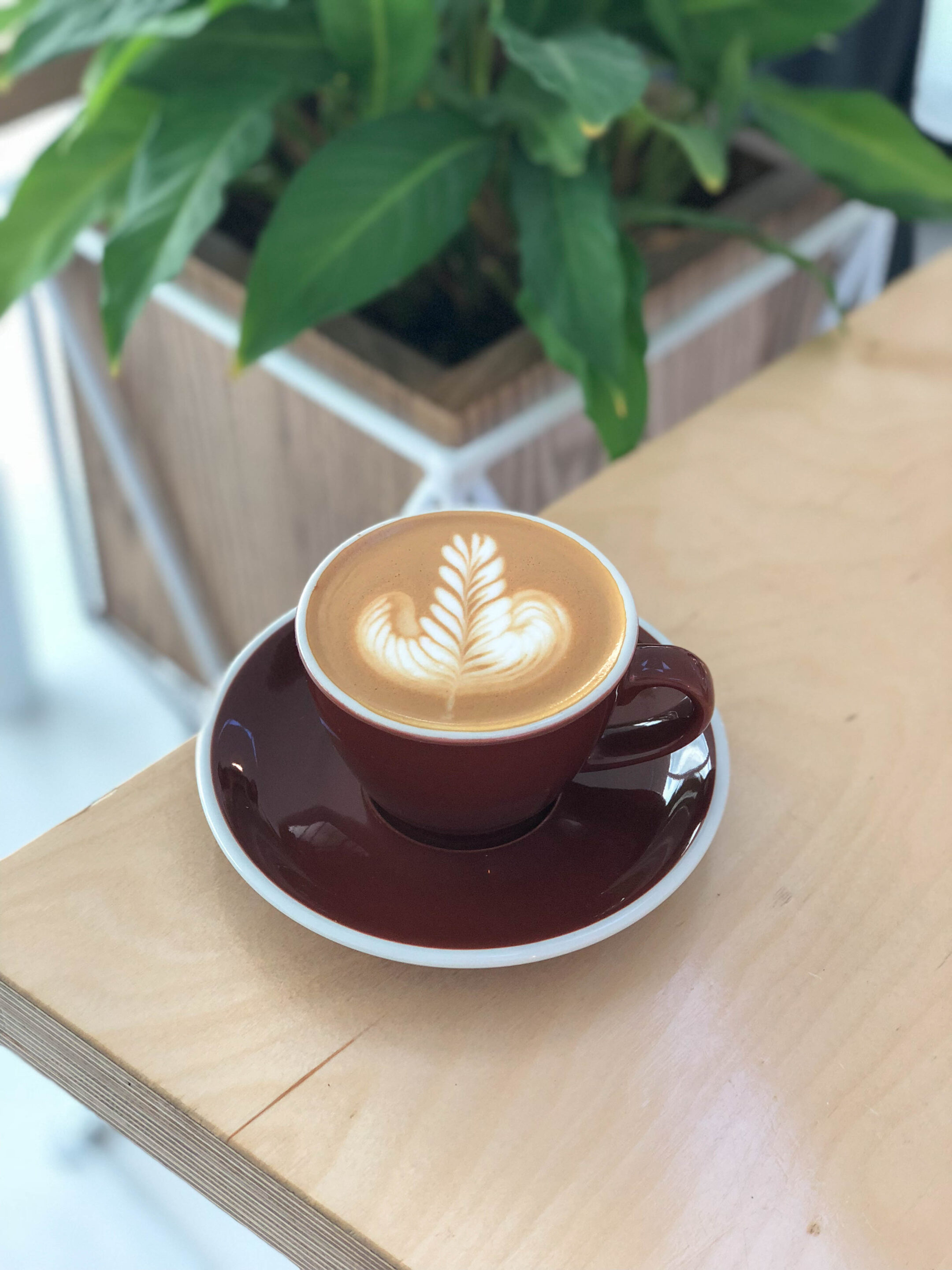 For anyone who happens to visit Kyiv, this place has to be one of the top coffee destinations in the city. The fact that it has a wonderful art space underneath it is a truly great additional bonus.
More Reviews from Kyiv & Ukraine