Svit Kavy – Lviv (UA)
The city's most prominent coffee roaster runs this lovely and very well-equipped café right on Rynok Square, offering a great introduction into local coffee

Svit Kavy – Lviv (UA)
The city's most prominent coffee roaster runs this lovely and very well-equipped café right on Rynok Square, offering a great introduction into local coffee
Anyone who visits Lviv will be enchanted by this absolute pearl of a city. Largely unknown by the masses in the West, Lviv or Lvov or Lemberg as the city is also known, elegantly combines culture, history, gastronomy and great coffee into a welcoming and modern city with a gorgeous backdrop.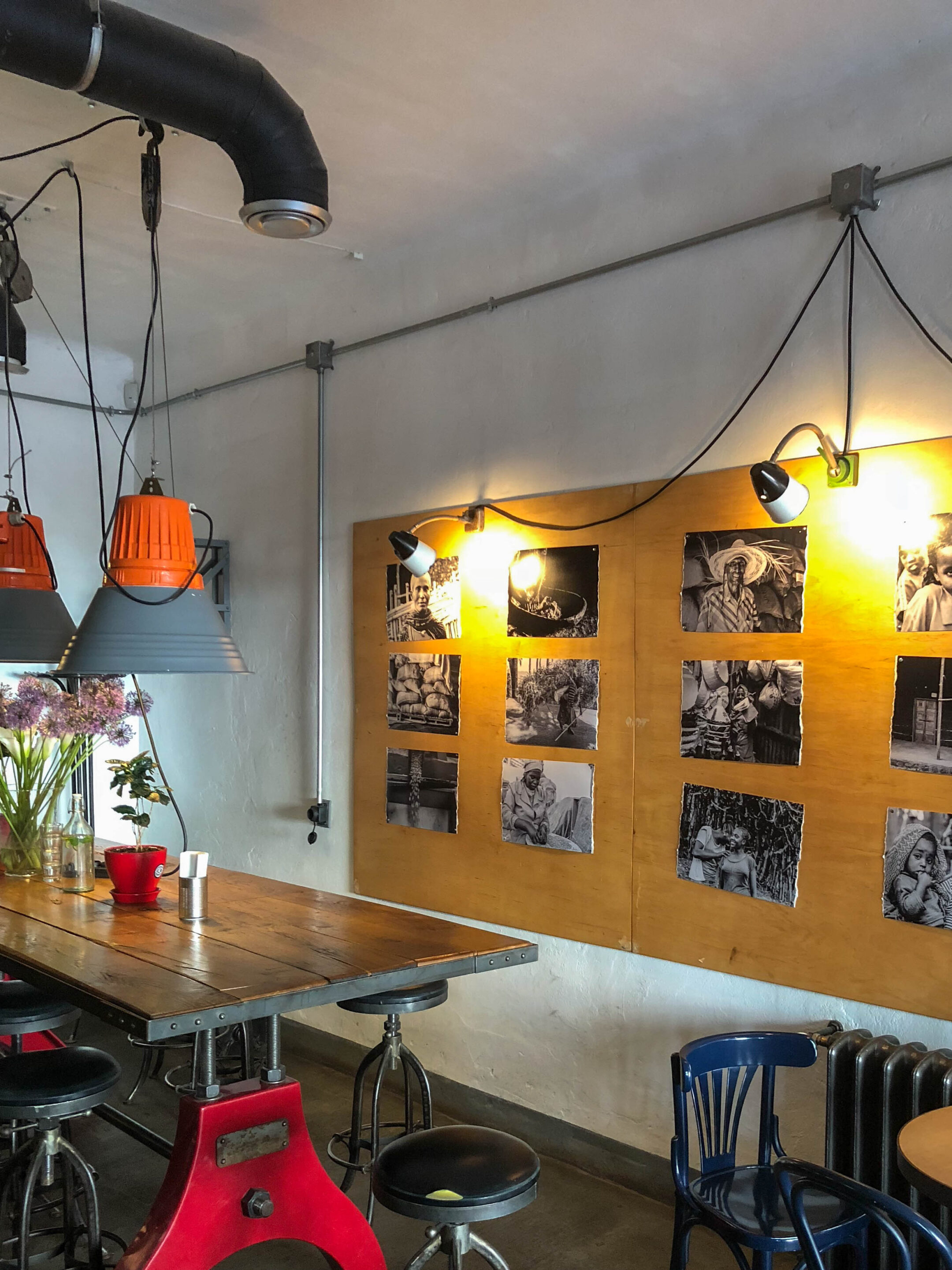 As I meandered through the city's beautiful cobbled streets, gaping at incredible buildings (The House of Legends), gorgeous cathedrals (Dominican Cathedral) and the cutest little shops (L'affinage artisan cheeses), I immediately fell in love with this grand old lady who has been at the crossroads of rivalling kingdoms and religions for centuries. Yet, it felt like it was in complete harmony with its history, unlike many other cities.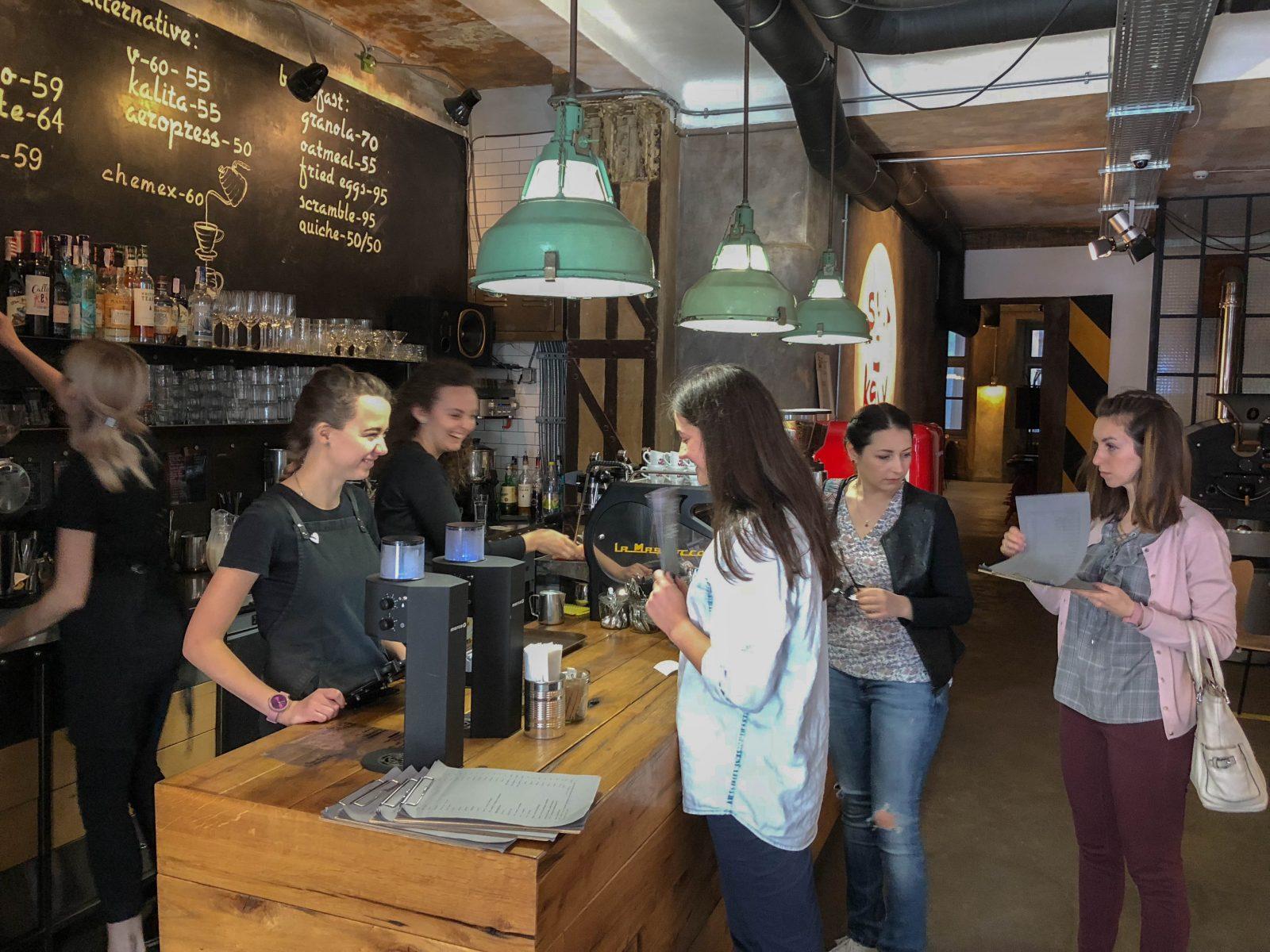 Naturally, as my legs began to get wary, I sought out the best coffee places in town and Svit Kavy (Світ Кави) was my first point of call. This specialty coffee roaster has various outlets in the city, including a large roasting facility further out where you can also participate in cuppings, but this post is specifically about the modern café overlooking Rynok Square.
Whether you want to sit outside on the terrace and watch the world go by or hide at the back to get some work done, this café offers plenty of room. The bar set up and Giesen roaster that immediately comes into view as you enter will give you a clear indication of the quality that Svit Kavy stands for.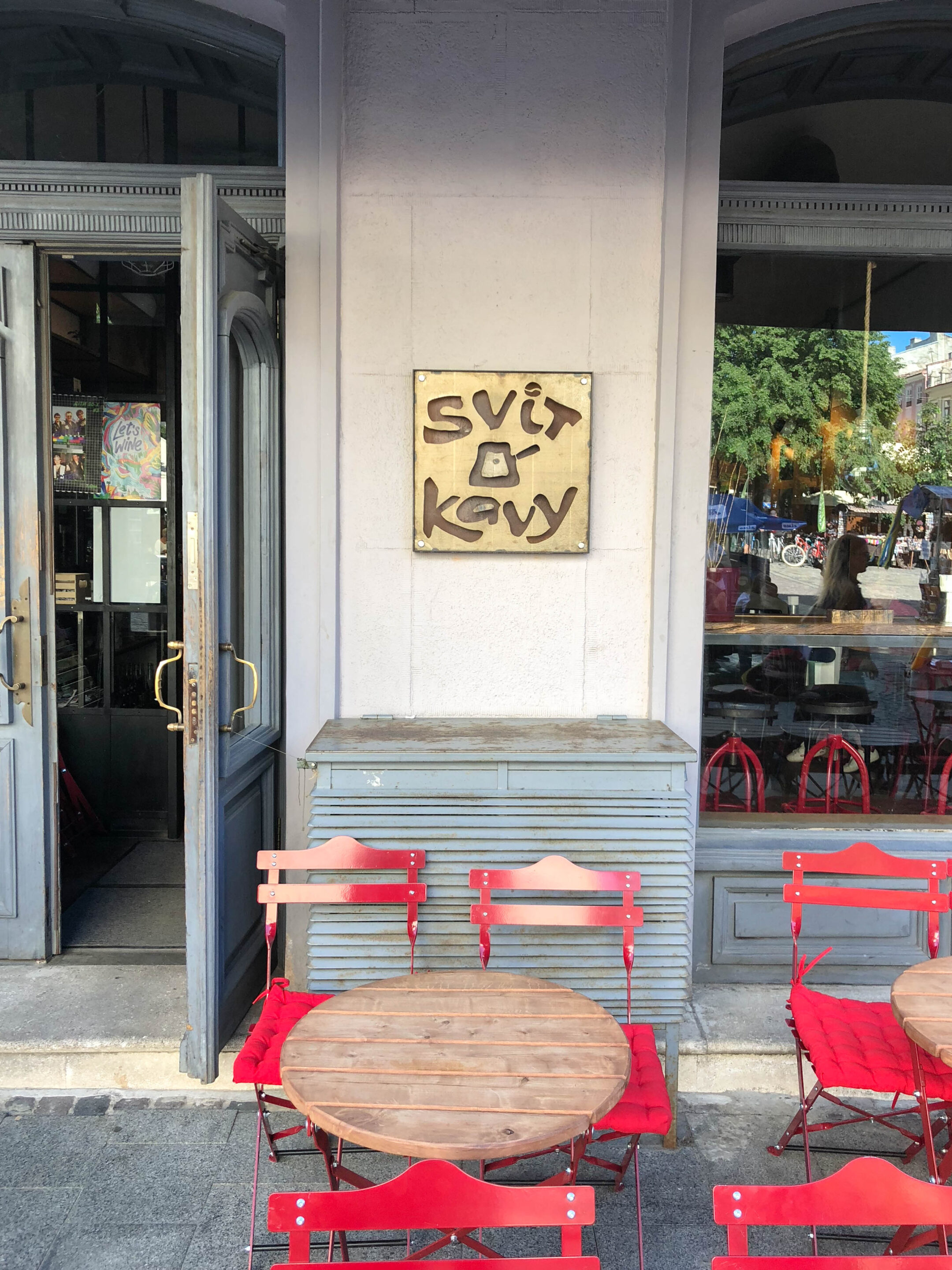 I ordered a filter and was served their Ethiopia, Kochere, one of my most favourite washed coffees. Service, despite a few minor communication problems, was incredibly friendly and welcoming. Even though I had never visited this café before and the baristas probably hadn't heard of The Coffeevine, they got very excited when I told them I wanted to put a review up on my site.
There is also a nice selection of pastries and some breakfast and light lunch dishes that are prepared in the on-site kitchen. The roaster itself is only used occasionally since the main roasting facility is located elsewhere. None the less this is also a great place to pick up some locally roasted beans.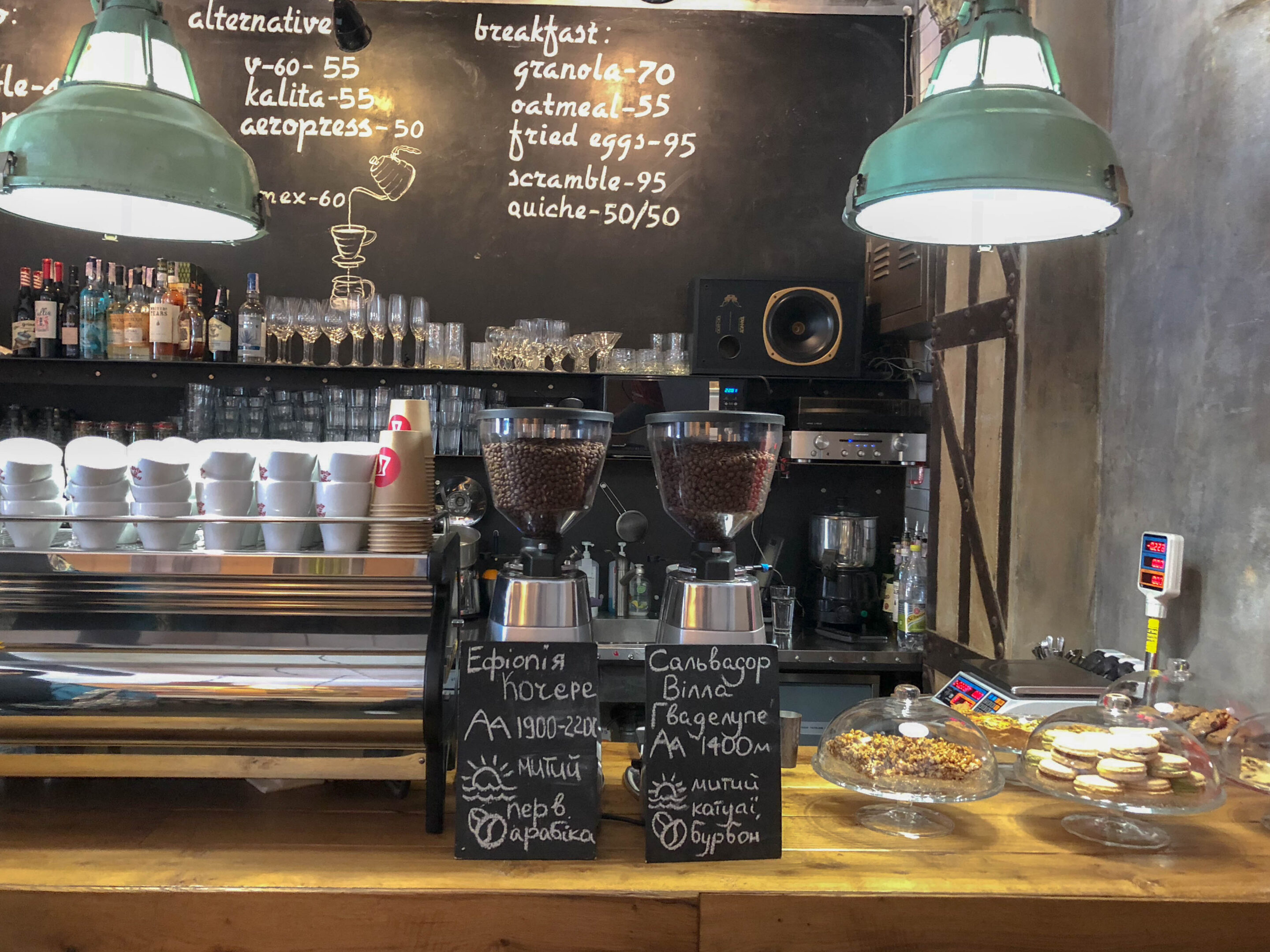 The only criticism I would have to express is that instead of using real milk, they were using long life milk, something I saw quite a few times in Ukranian cafés. A barista in Kyiv told me later during my trip that getting good quality milk was still a challenge in Ukraine but in a region as rich in agriculture as Lviv Oblast, it should be possible to find a better supplier.
Other than that, this welcoming and friendly café offers a perfect introduction to the impeccable hospitality and laid-back attitude that Lvivians became known for in my memory.
More Reviews from Lviv & Ukraine