When life gives you lemons, you turn them into a juicy business. At least that's what my friend Dan O'Regan did when he was made redundant during the pandemic last year. Not someone to sit on his ass for too long, Dan has always been an ambitious go-getter, whether as a sales rep for the likes of Origin or Colonna, as a competitior in UK barista championships or trainer for friends like Dan Fellows.
Thus, when I heard that he was opening his own place in Bristol, I was eager to visit one day. I had only been to Bristol once before and I loved the city's beautiful setting and vibrant student community.
Luckily, one of my oldest friends recently got married just an hour south of Bristol and shortly after landing on a sunny Friday morning, my friend Meg and I headed straight into the city to pay Dan a visit at BANK, his impressive café-cum-restaurant in Bristol's Totterdown neighbourhood.
Bristol is one of those lovely English cities that is built on hills, giving you a spectacular view from many different vantage points. It's also known for the spectacular Clifton Suspension Bridge, which was and remains a marvel of engineering.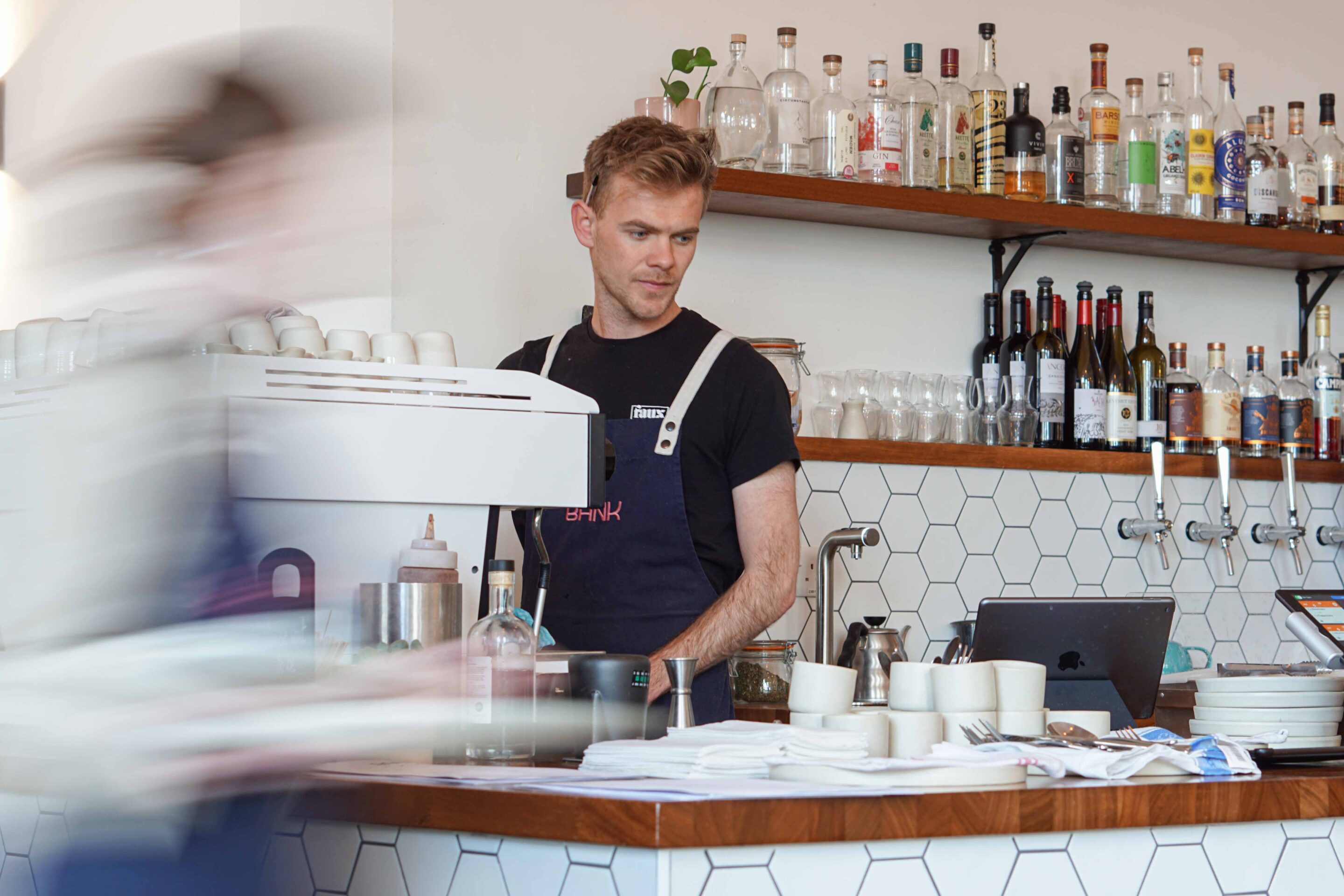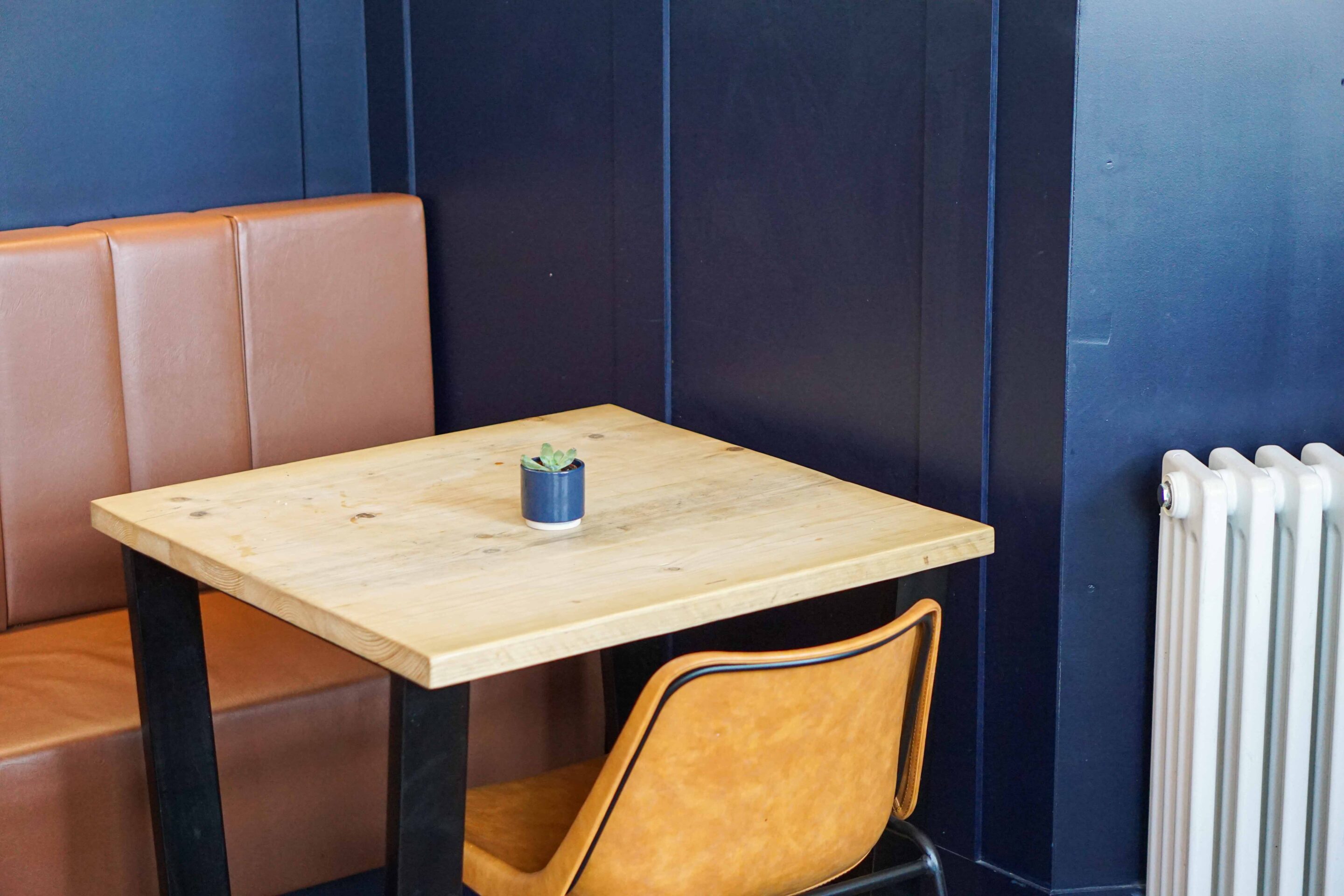 Upon entering BANK, the first thing one sees is a big bar with a white La Marzocco machine. The space has high ceilings and lots of natural light, which makes it welcoming and friendly. Top that off with a hug from the man himself and you'll feeling right at home.
After sitting down with Dan at one of the large communal tables, I asked him what motivated him to take this step. To this he replied: 'I wanted to create a business that I would love to visit myself, with all the tasty things that I enjoy. Bristol's got an amazing coffee and drinks scene. You can get great coffee, cocktails, food and so forth separately but not together. I wanted BANK to be your one-stop-shop for all of the above, basically."
In its previous life, the building was a bank and then a restaurant with a ghastly interior that Dan was sure to show us to highlight what an incredible transformation they managed to create in the short period of time after signing the lease. His idea was to have a place that you could visit for a morning coffee, a nice lunch or an after work cocktail.
Looking around the punters that day, there was an eclectic mix of designer types, beverage company reps, students and even the local rough lady who comes in every day to use the toilet and then pretends that she wants to order something but never does. "You get all kinds of unique characters here," Dan said with a friendly shrug.
The food menu is ever-changing and offers lots of delicious sounding and tasting dishes with influences from around the world that head chef Jack Briggs-Horan creates on a regular basis. Think of grilled Hispi cabbage with pomme Mousseline and shitake XO or duck a l'orange with braised Trevino, fermented beetroot and ras al hangout.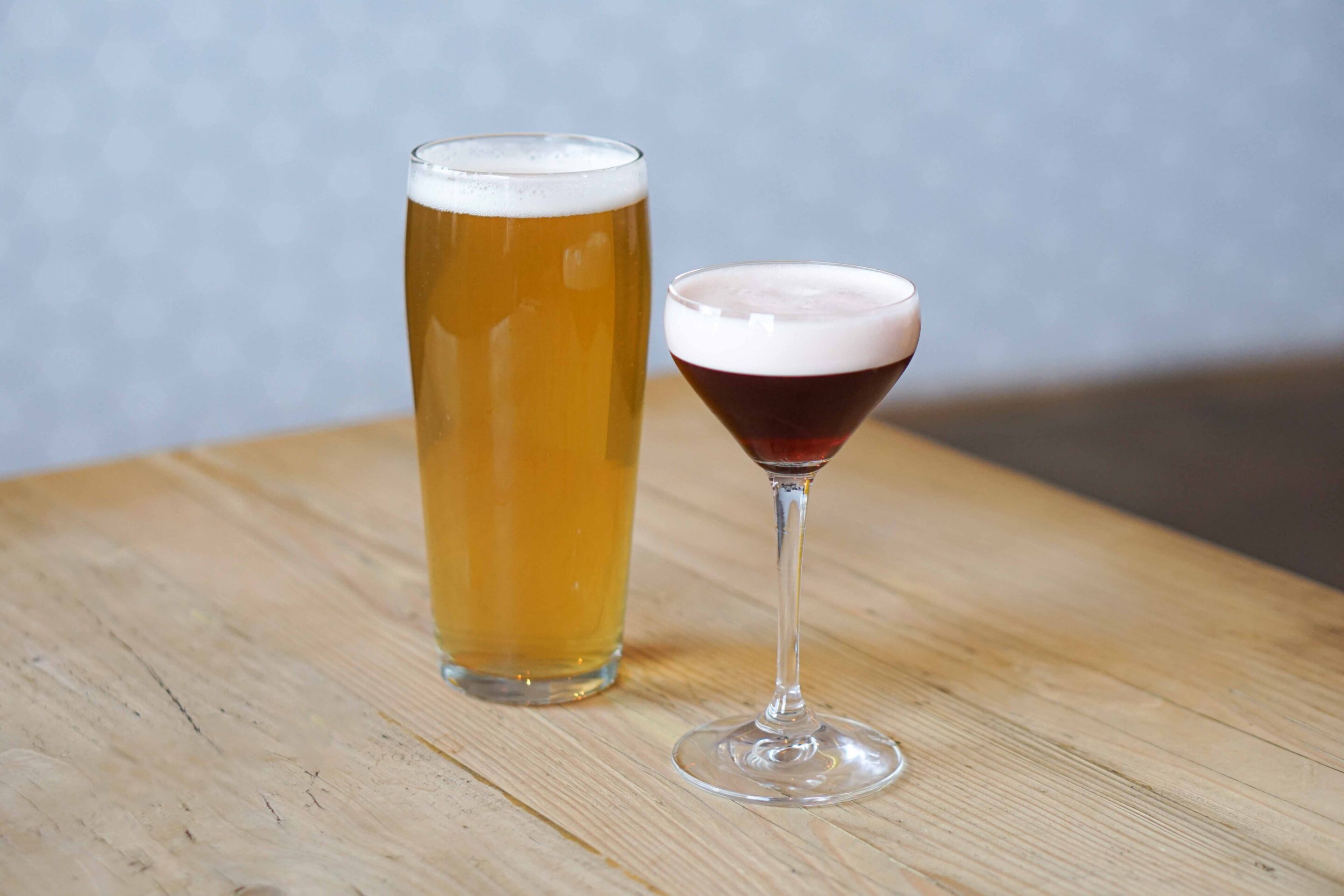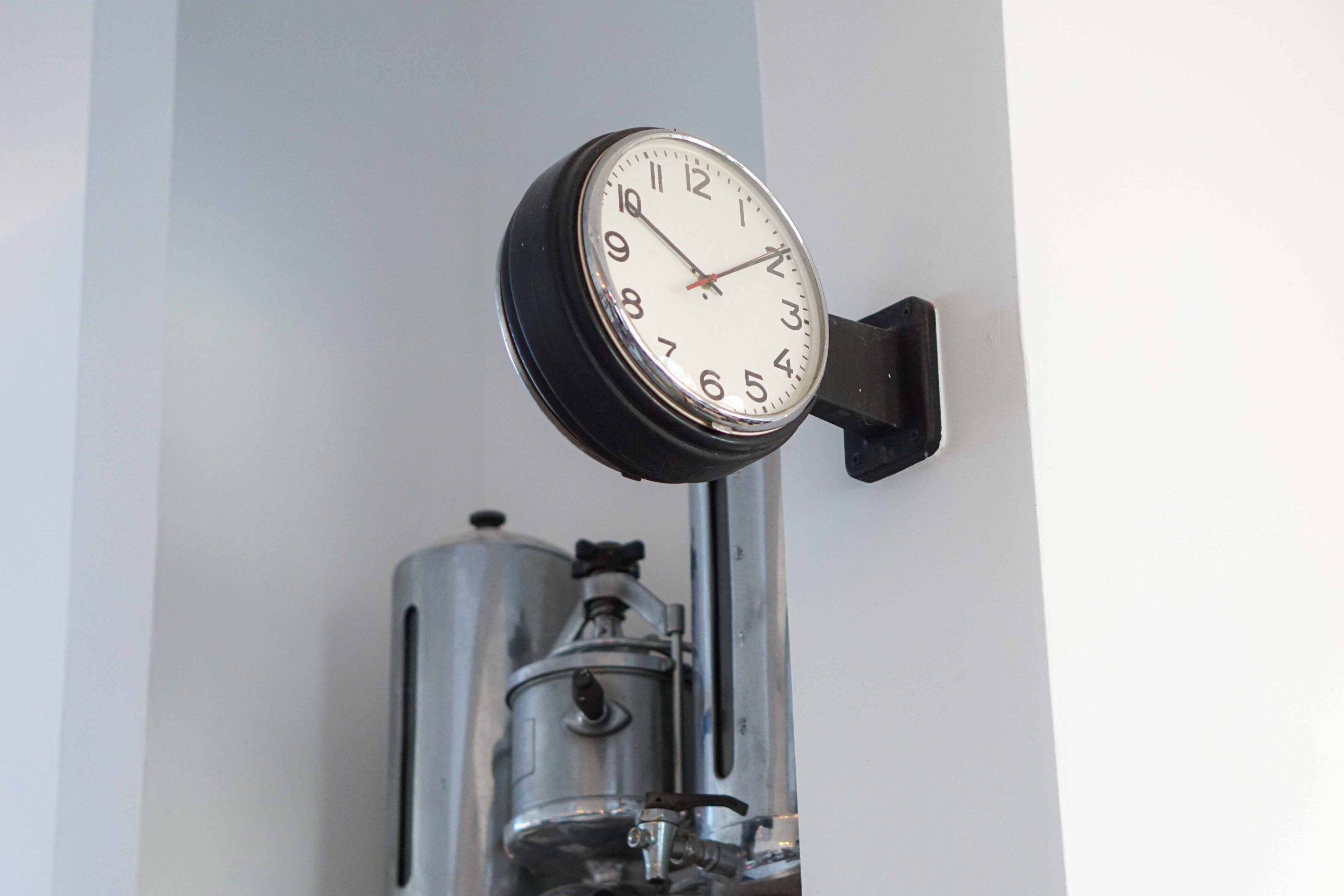 Meg and I tucked into a few of them while Dan continued to tell us about the business. I was particularly pleased to see a healthy selection of non-alcoholic cocktails on the menu, something that is sadly still an afterthought in many other places. Most of them are made with Lyre drinks as their base since BANK has a close relationship with this brand.
The head bartender, Horace Buckenham, actually created Britain's best Mezcal cocktail in 2021 and the drinks at BANK are almost as important as the coffee. Unsurprisingly there is some cross over there too.
Speaking of the latter, Origin is the main supplier for the espresso with a different filter coffee guest roaster every few weeks.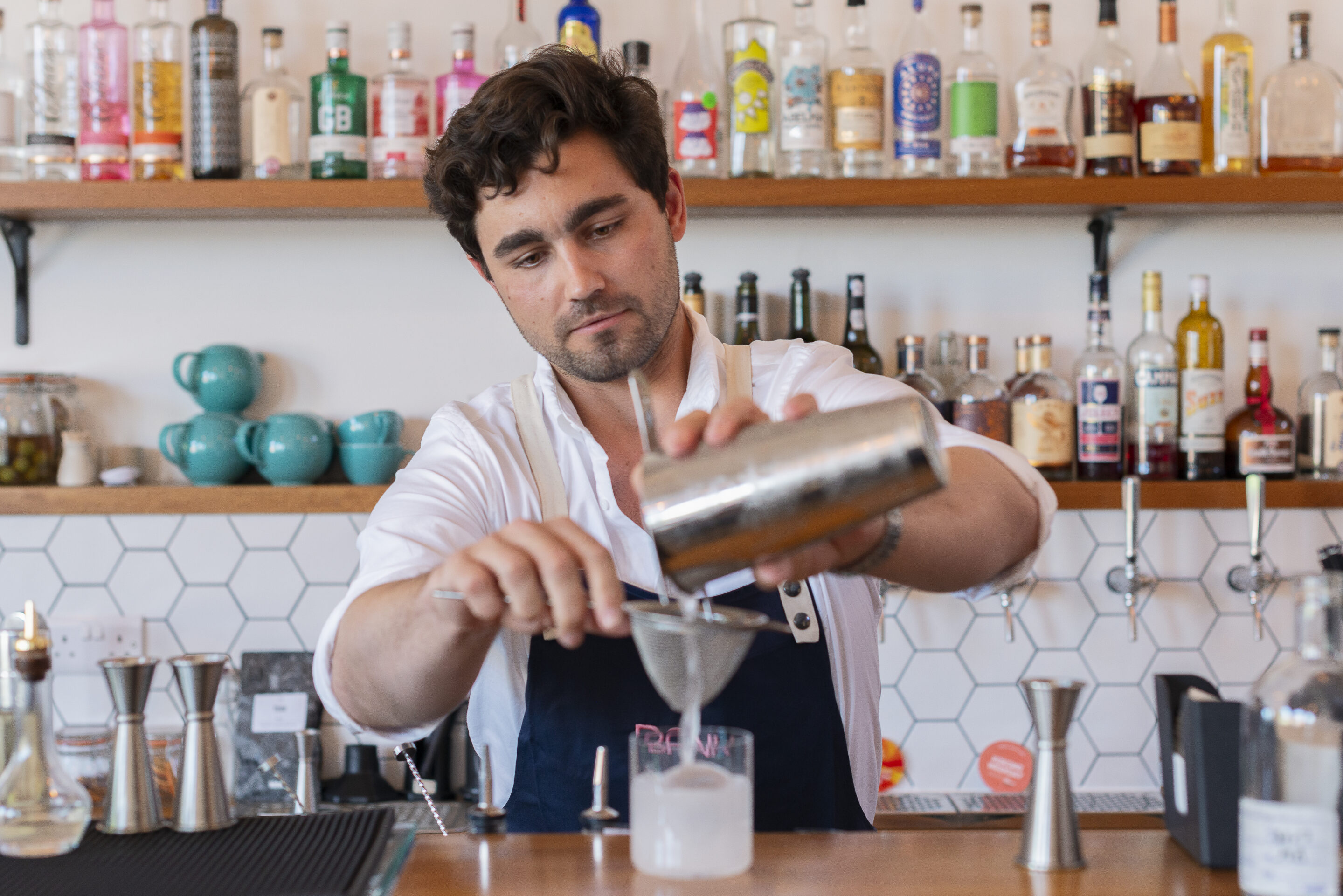 As you gaze around the space, you notice lots of curious details such as the stained-glass windows, the old clock on the wall and a curious artifact from the building's previous life. It looks like a coffee maker but no one is quite sure what it's for. There's even a small library in the main entrance.
While my personal knowledge of the Bristol coffee and food scene is limited, with BANK, the city has gained a truly fantastic address that I surely will try and visit again soon.
Have you been to BANK and if so what did you eat/drink there?