Technically speaking, I have been aware of and working with Kiss The Hippo for quite some time, having sent our coffee boxes to someone named Can Eren at this London-based coffee roaster since 2018, yet, it wasn't until I got an email from Joshua Tarlo, formerly the Head of Coffee at Origin Coffee Roasters, informing me that he was moving to Kiss The Hippo that I properly took a second look.
Based out in the far west of London, Kiss The Hippo is one of the UK's specialty coffee scene's rising stars and counts the former UK Barista Champion – Joshua Tarlo – and the current UK Barista Champion – Paul Ross – amongst its high profile team members. After learning more about its philosophy and finally getting a chance to try some of its finest coffees, we featured Kiss The Hippo in our May '19 coffee box for which it roasted a spectacular Kenyan coffee from Tano Ndogo.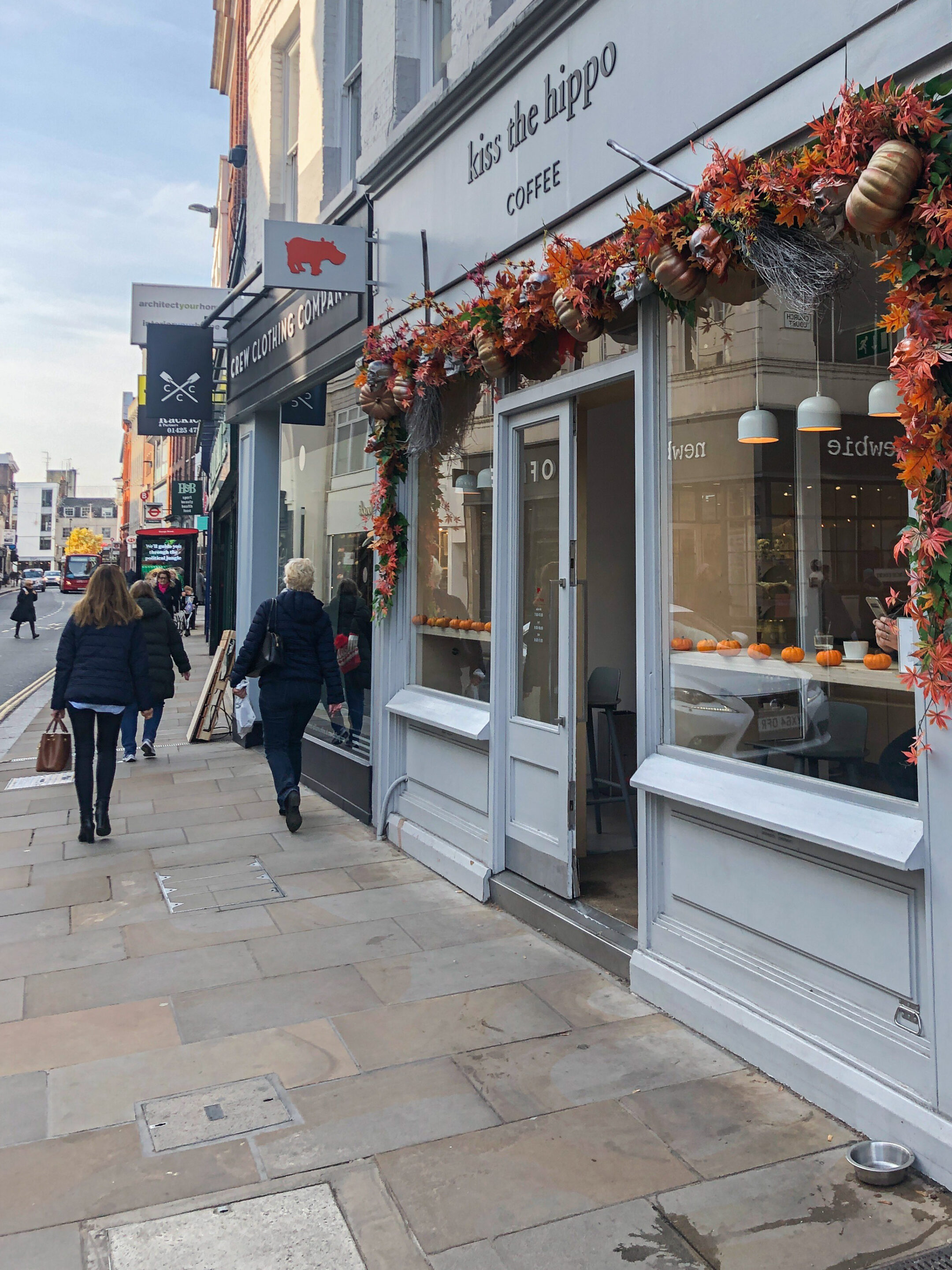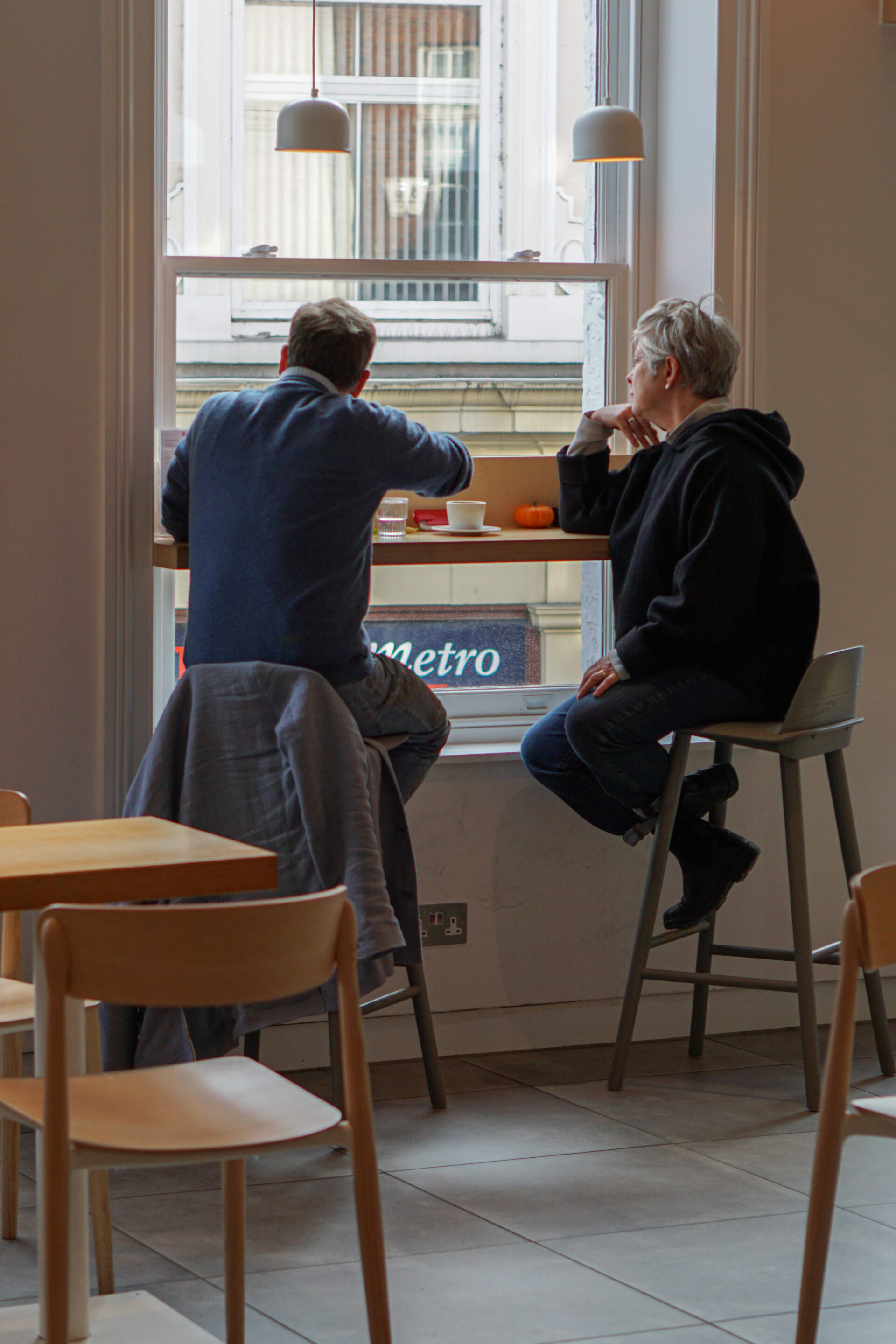 Last week, I was in London on some Freshdrip business and decided to head out to Richmond to visit the café and roaster where it all began. I can't recall if I had ever been this far out before, bar a visit to Kew Gardens a few years ago, but stepping off the Overground at its final stop felt like being a world away from busy Central London.
The café is located on the main high street and as you step in, you instantly get Scandinavian vibes from its clean and Nordic-style interior. The large bar along the left side of the space sports a Kees van der Westen Spirit machine, various filter coffee brew methods and a cold brew tap while the back of the space is dedicated to seating and the roaster that is located behind a massive glass wall.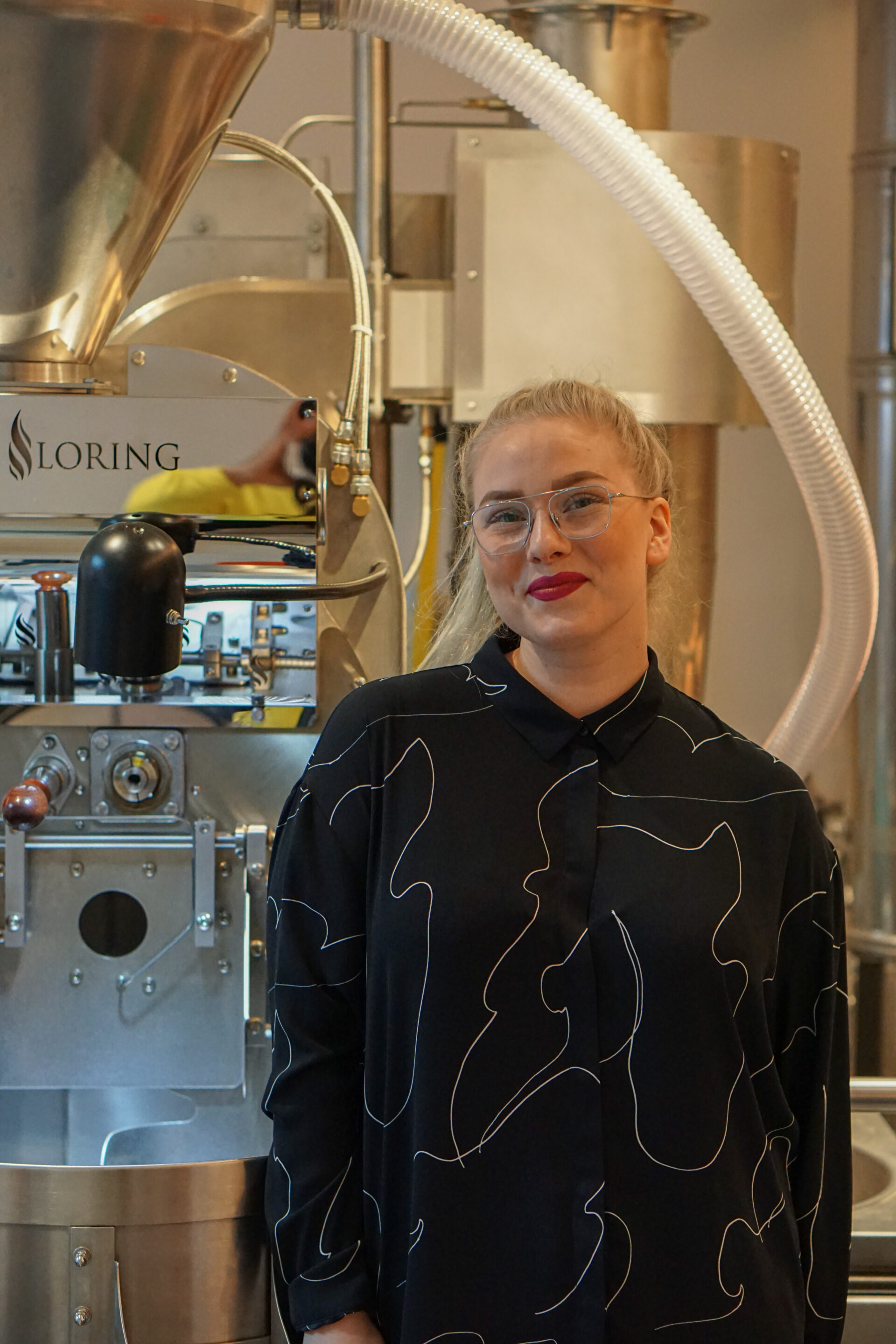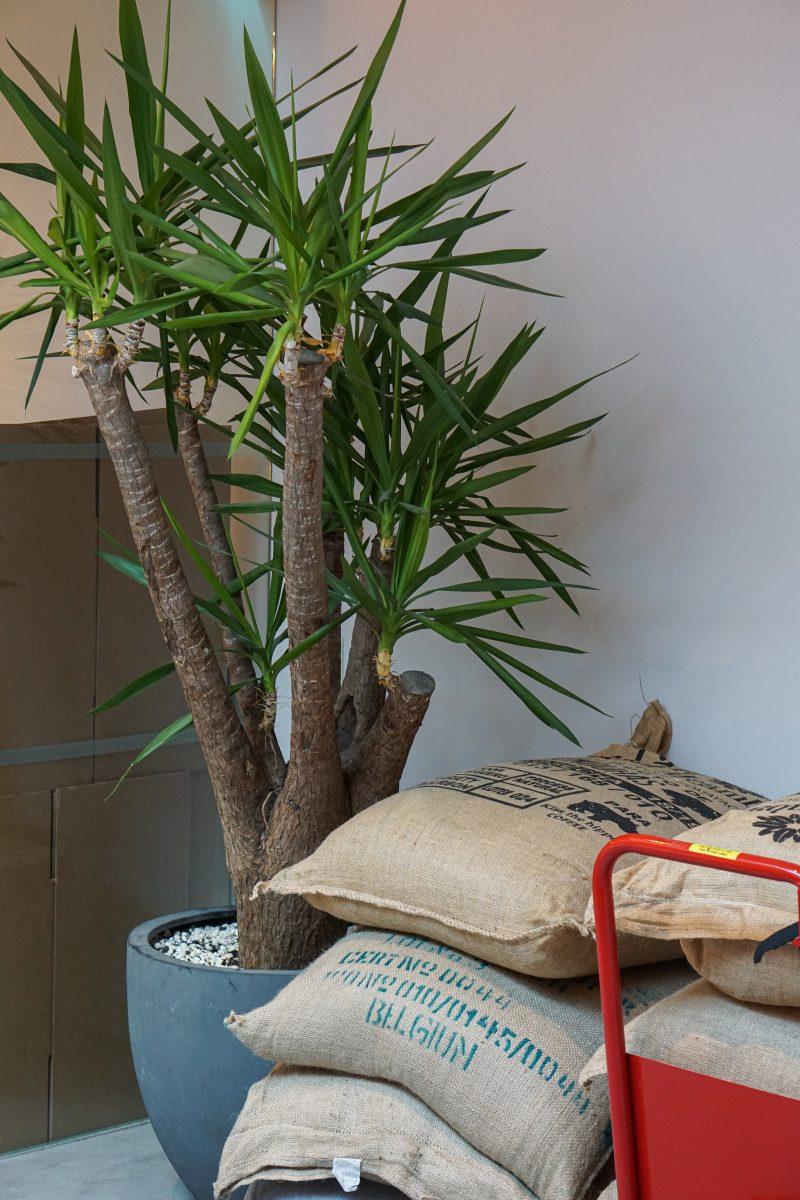 It reminded me of walking into the Coffee Collective headquarters in Copenhagen where you are invited to watch the roasting and packing process as you sip on a perfect cup of coffee and a scrumptious pastry. Founder Can Eren is quite open about his Nordic inspiration and I generally love visiting cafés here the coffee roaster is in view but not located right in the middle of the café.
There is an extra level upstairs with extra seating and a training space and the menu offers a tasty range of breakfast and lunch dishes that will satisfy anyone's appetite. Think hazelnut porridge, scrambled tofu or a seasonal soup. And, of course, you'll be able to wash it all down with Kiss The Hippo's spectacular coffees.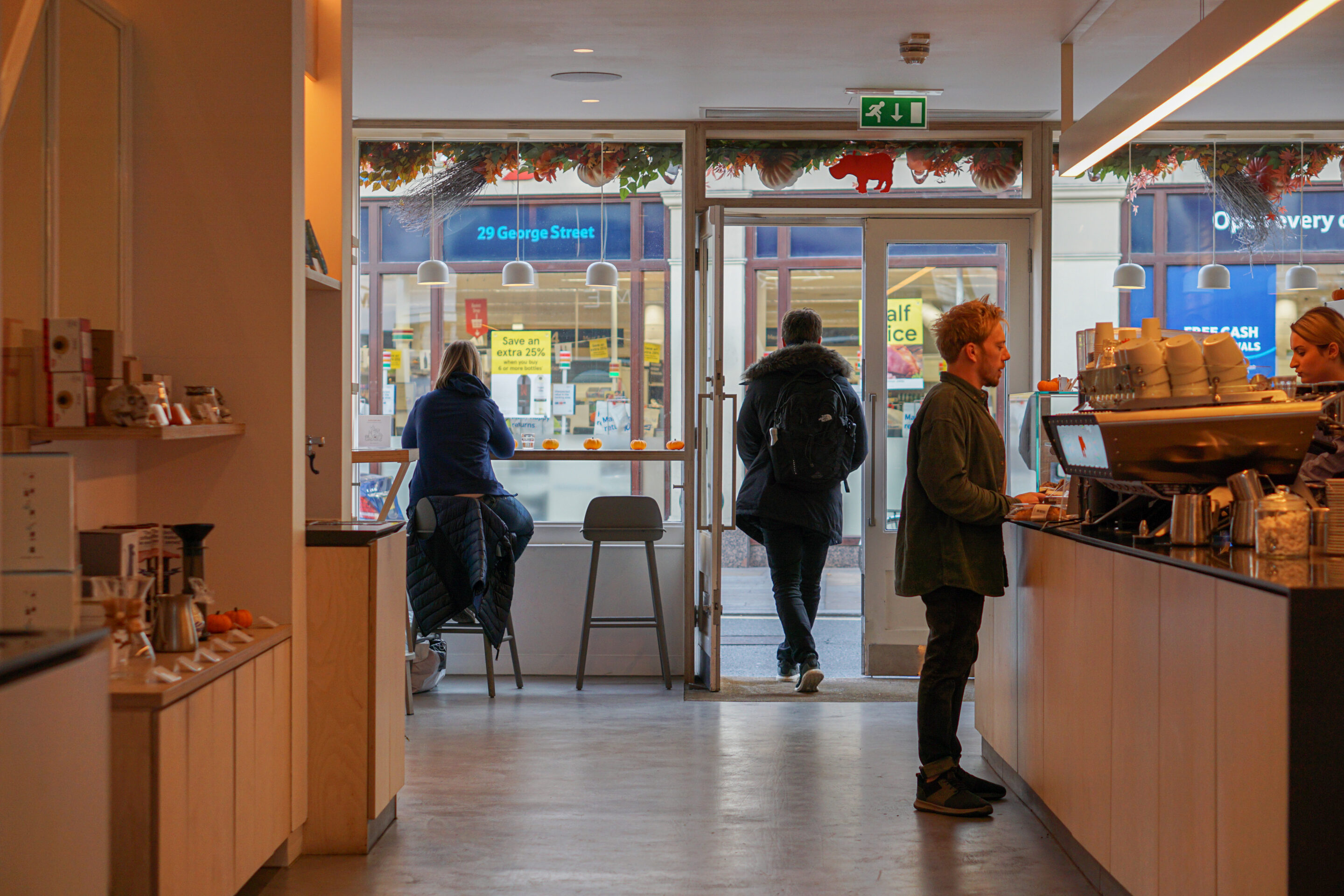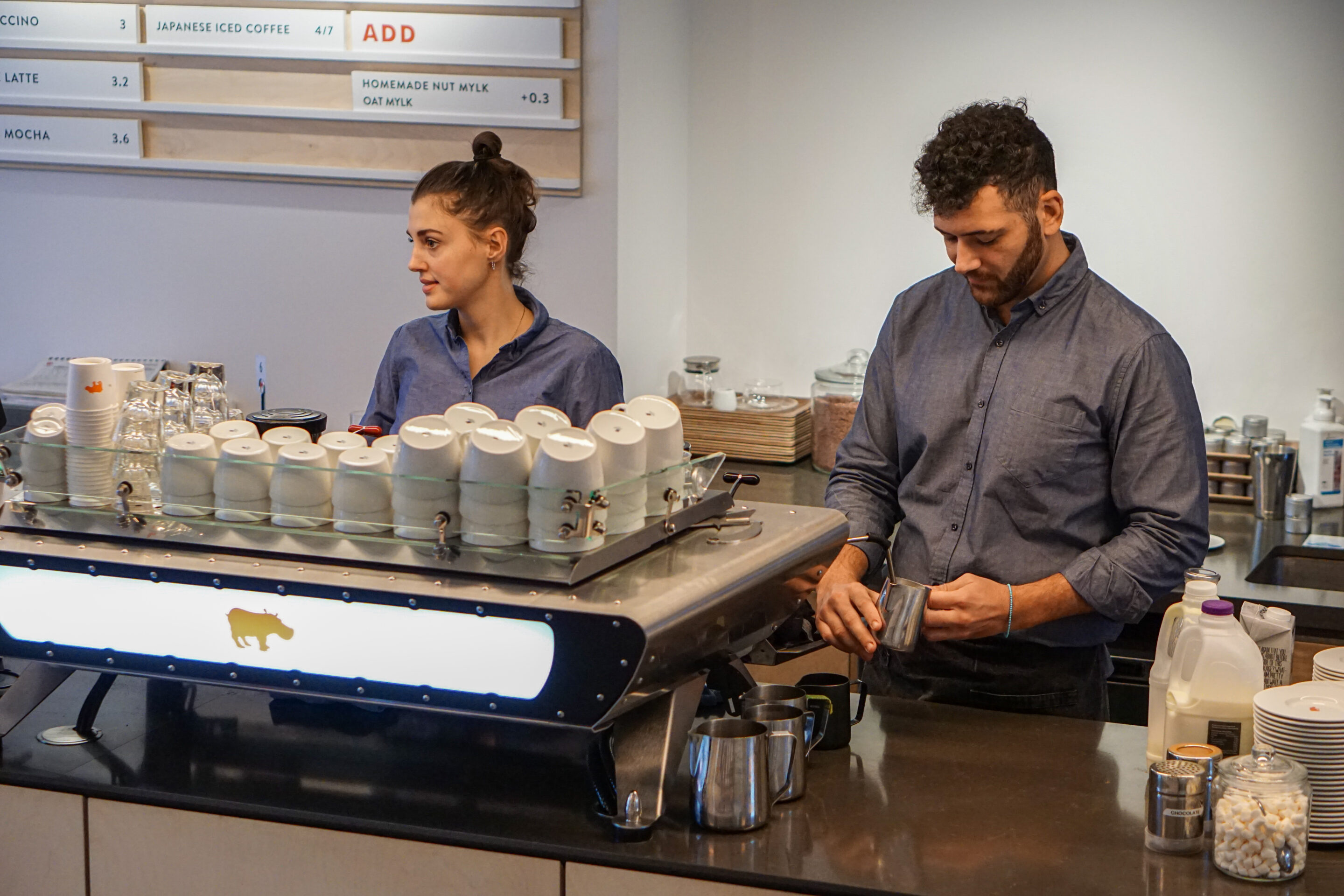 As I stood in the middle of the café taking photos, Head Roaster Roosa Jalonen came to meet me and gave me a spontaneous mini-tour of the production space at the back where she roasts on a top-notch Loring coffee roaster. While this location might be a bit out of the way for most people, you might also be pleased to know that they recently opened a new outlet in Fitzrovia. Yippee!