Shortly after disembarking my train into Liverpool Street Station during my first visit to London in almost two years, I immediately made a beeline towards my morning coffee rendezvue with Paul Ross, the current British Barista Champion and Head of Product at Watchhouse.
Truth be told, I haven't published many café reviews in recent months due to my coffee subscription taking up most of my time and sheer lack of travelling to any major cities where I could go and discover exciting new coffee shops. That is why this long overdue trip to London had filled me with such excitement.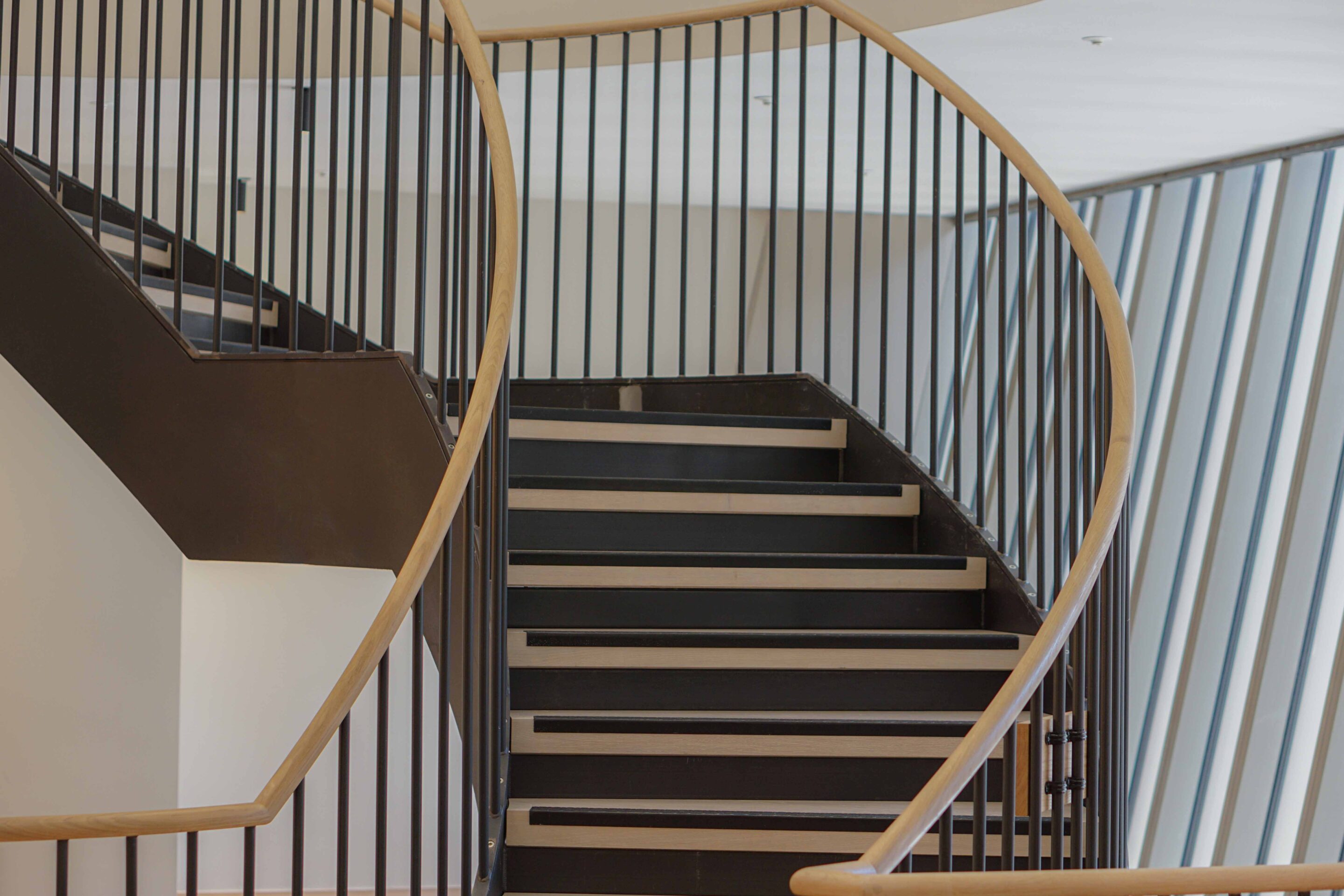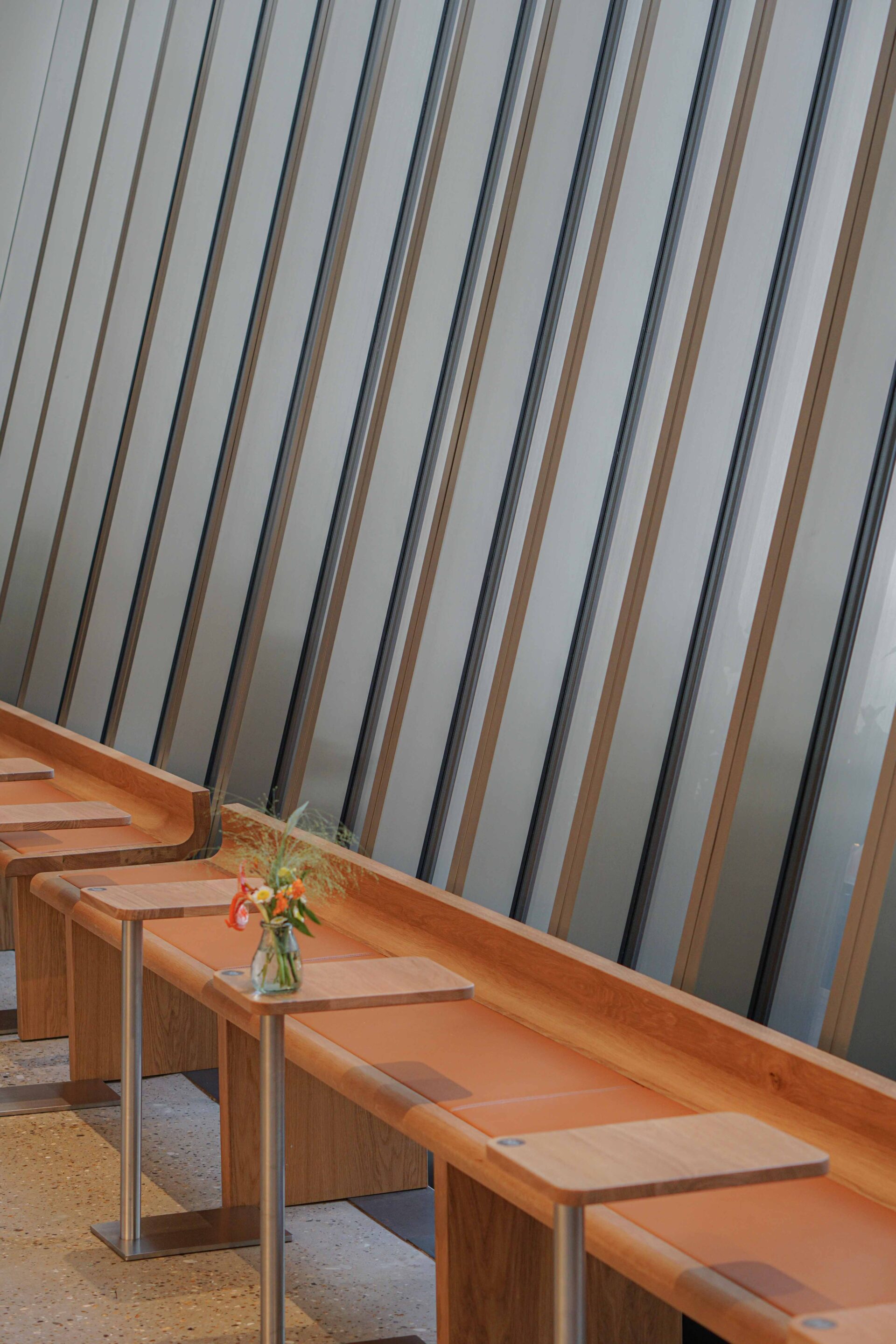 London is never resting. Even during the worst moments of the pandemic, the city was in flux. New places where popping up everywhere thanks to falling rents and pleniful commercial spaces that has become available. Savvy entrepreneurs knew how to capitalise on this and scooped up prime locations to either expand their existing businesses or set up new ones.
Ronald Horne is the former. Having founded Watchhouse in 2014 after selling his aquarium business, Ronald has recently been on a huge expansion plan that has seen Watchhouse open a handful of new cafés across the city, including the latest at Bishopsgate.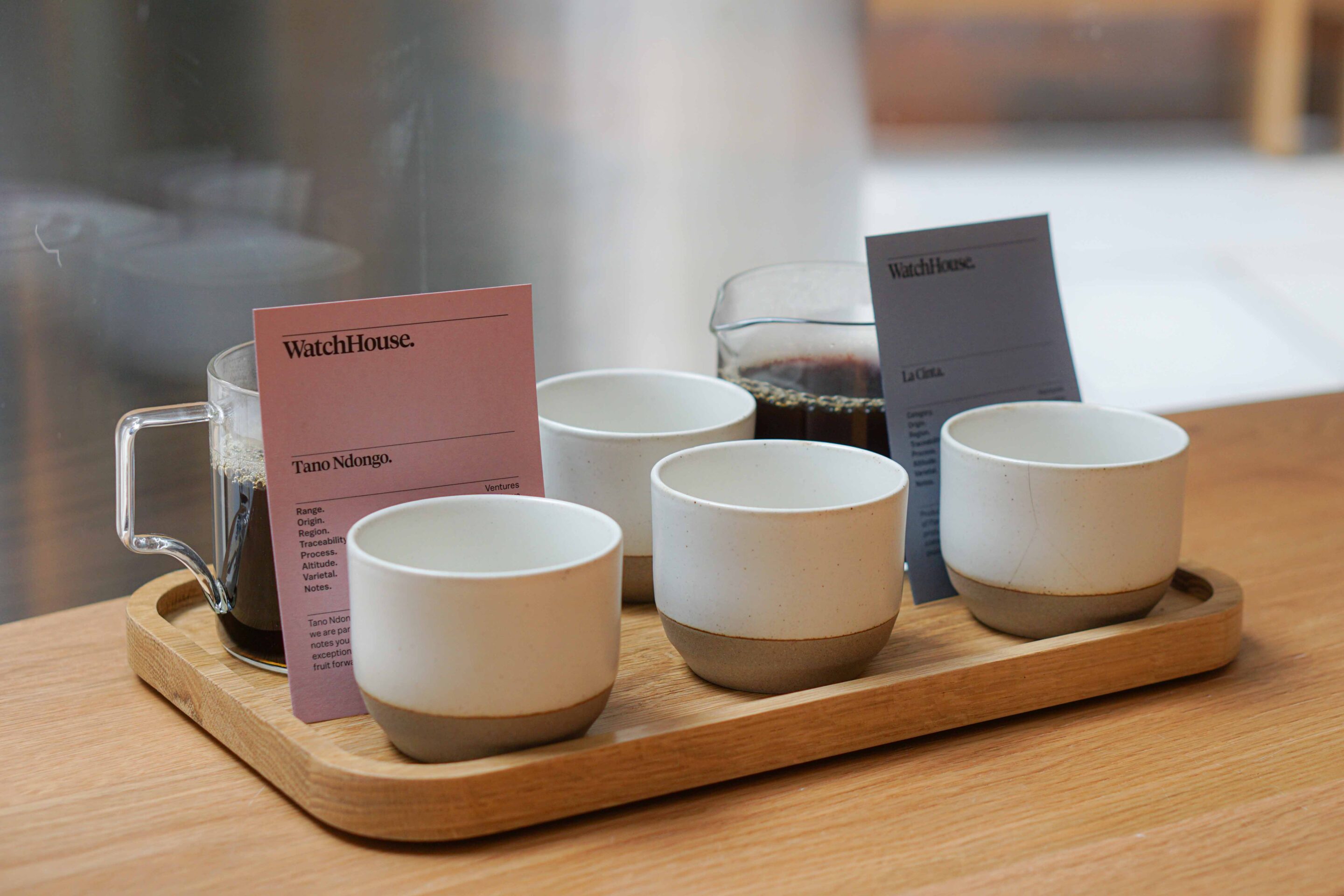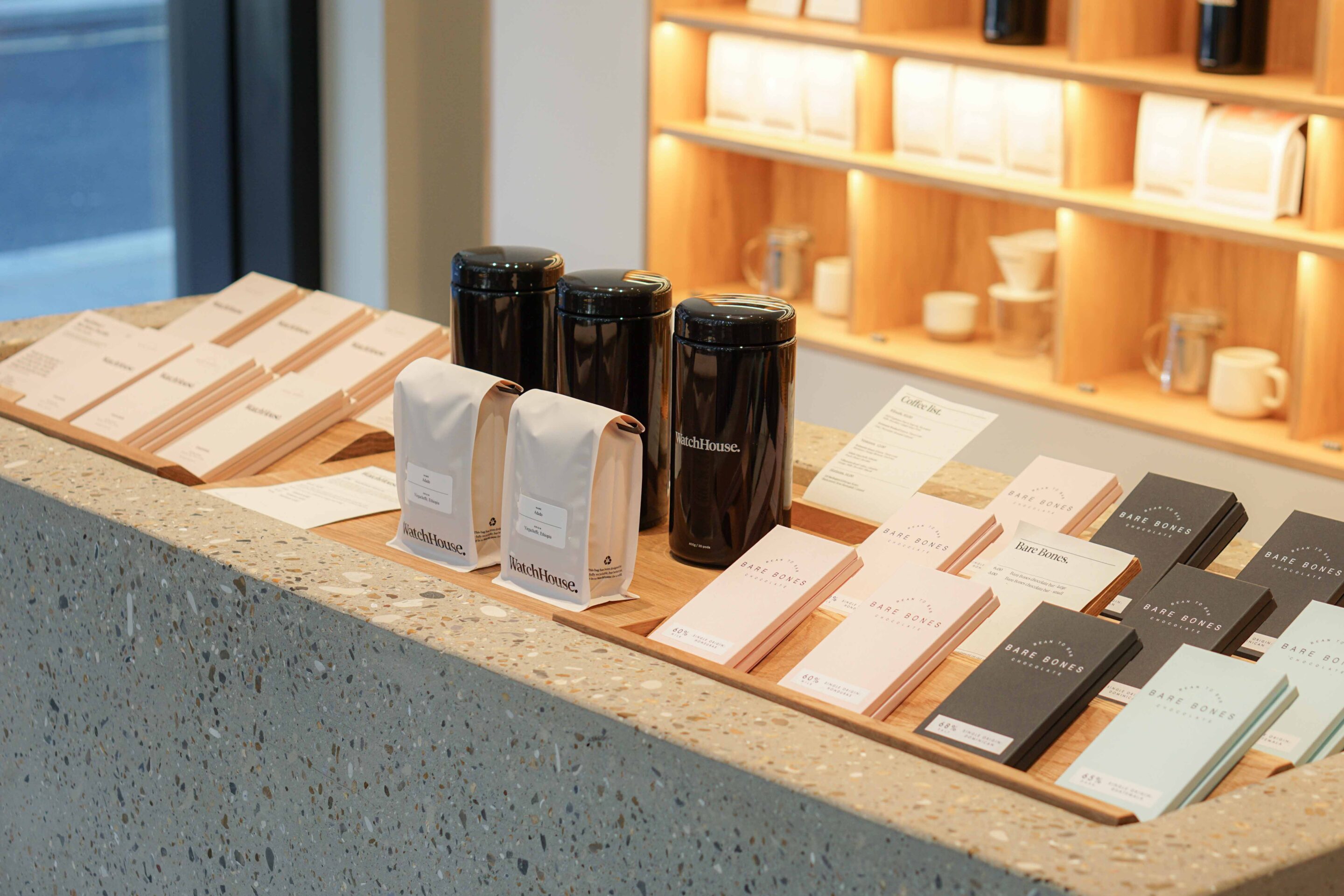 As I approached the huge outlet on St. Mary Axe, I couldn't quite believe my eyes. This two floor café with a full-on kitchen and co-working space above is mindblowing to say the least. A gigantic bar stretches from the door all the way to the beautiful winding staircase to the upper floors while the whole bar has floor to ceiling windows at an odd angle that I later learned take days to clean from top to bottom (including the rest of the building obviously).
Waving at me from across the room was Paul who I had not formally met before but who was so kind as to join me for breakfast and then give me a small tour of Watchhouse's local shops. Over a lush serving of eggs Benedict with pulled ham and a flat white, I learned more about Paul's journey from Kiss The Hippo where he worked before to joining Watchhouse and winning the most recent UK Barista Championship.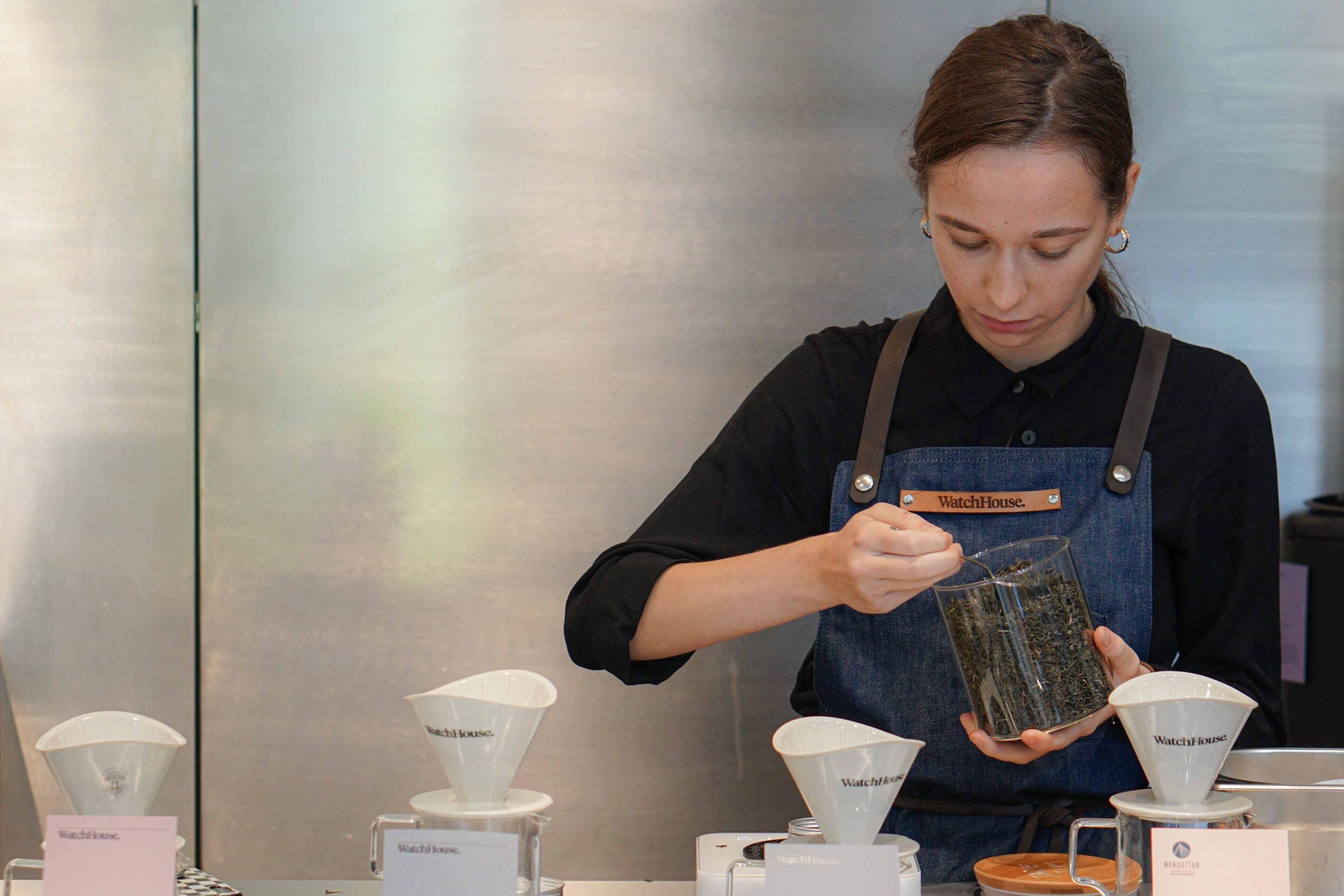 As Head of Product, Paul is not just simply looking after coffee anymore, he said. He is now looking at coffee from a more holistic point of view trying to combine all the various elements that come together to product 'remarkable coffee'. This struck me as interesting because it's quite common in coffee to focus more on just two aspects of the business: wholesale and retail.
Funnily enough, Watchhouse made a conscious decision to stay away from wholesale and put all of its energy towards sourcing and roasting outstanding coffees only for its own outlets and webshop. Maybe that also contributed towards my lack of knowledge about this brand simply because I had never seen their coffees elsewhere and had not been to London in a long time.
What is most striking about Watchhouse is how each of its outlets feels more like a cross between a high-end cosmetics and a eyewear store. It might have something to do with the fact that one of its architects previously worked on Aesop stores, yet there is a really unique aesthetic to every outlet and as I leared during this visit, no costs were spared.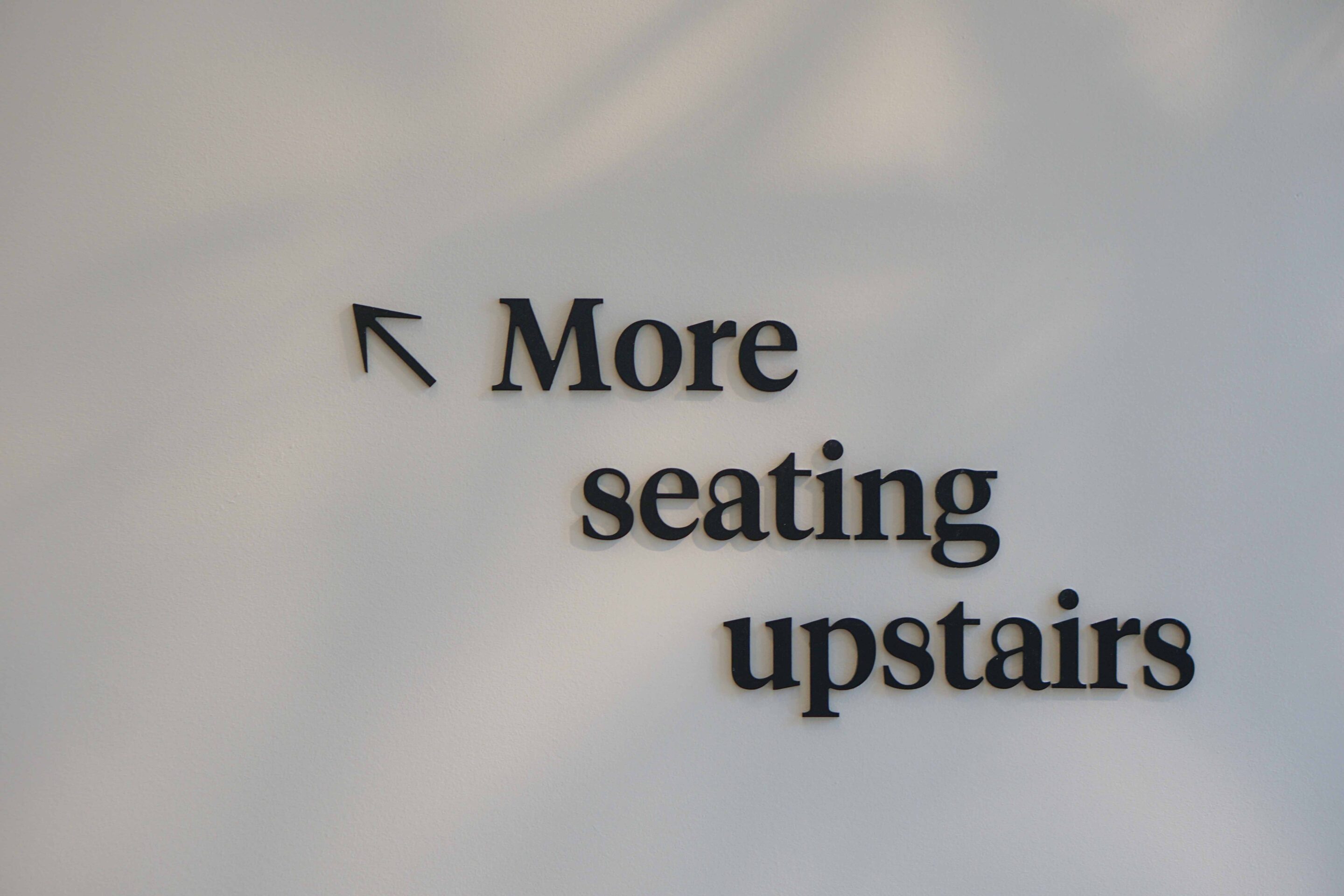 After leaving this stunning House, we walked a few hundred meters to the latest addition to the Watchhouse family, the café on Bishopsgate. This outlet is comparatively small and doesn't serve hot food but all of the pastries and sandwiches on offer are prepared at an off-site in-house kitchen. Large metal tins contain the coffees that are served and are regularly collected and replaced with fresh stock.
While we waited for our filter coffees to be served, Paul went on to explain that Watchhouse works hard to minimise its carbon footprint and finds creative new uses for waste products such as chaffe, which the pastry chef uses to make a syrup.
The coffee on offer, always provides ample choice for every taste, which are classifed as 'Rituals', 'Ventures' and 'Horizons', the latter being the most outspoken and unusual, like the stunning natural Colombian coffee from La Cinta that I am drinking as I type this article.
Watchhouse is on a high and I cannot wait to see what this exciting roaster does next.