Caravan King's Cross – London (UK)
At the heart of a spectacular rejuvenation effort that has seen King's Cross go from eeewww to yasss with great coffee, food, service and design.

Caravan King's Cross – London (UK)
At the heart of a spectacular rejuvenation effort that has seen King's Cross go from eeewww to yasss with great coffee, food, service and design.
There is an area of London that is getting quite a bit of attention at the moment, and this time for all the right reasons. Until not too long ago, King's Cross was to be avoided at all costs, unless you had to catch a train. It was filthy and riddled with crime.
But, like other major cities where certain areas have seen a literal rejuvenation (thinking of DTLA, Colonia Narvarte in Mexico City or Berlin Friedrichshain), London's King's Cross is simply too important to be left to the dogs.
These days, it's home to two major train stations, the new Google HQ, Central St. Martin's college and many new residential buildings. Obviously, it was just a matter of time before an excellent coffee business moved in too.
Caravan Coffee Roasters, like many other London-based specialty coffee businesses, is a Kiwi-owned enterprise that has made a name for itself with its relentless effort to source and roast the finest coffees in the world, serving them in spectacular settings and pairing them with great food and drink.
---
Love our reviews? Meet our delicious new coffee subscription service!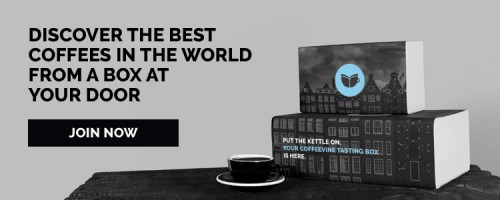 Featured in our upcoming April '16 box: coffees from The Coffee Collective, Five Elephant & Caravan Coffee Roasters
Order by April 15th / Ships April 20th
---
The Caravan Coffee HQ inside Granary building that sits by the lovely Regent's Canal with its colourful houseboats and overlooks the expansive development around King's Cross / St. Pancras is a magnet for the creative crowd that lives and works in the surrounding buildings, as well as anyone who happens to pass through the area in search of a great cuppa Joe and a place to relax.
The service at Caravan is outstanding to say the least. Waiters are incredibly attentive and knowledgeable, and don't waste a minute to recommend the finest coffee to go with your mood / meal / need.
During my most recent visit, I was warmly recommended the Guatemala La Patrona as this was their special coffee of the day. Their own description contained elements of pineapple and cranberry. I got more caramel and almonds but that's always the thing with coffees. Everything is so subjective.
After savouring my delicious cup of coffee, I was given a short tour around the facilities that included the roasting space at the back, the bar area and a commanding view of the restaurant. Later, I at an order of poached eggs with aubergine puree, zumac and soutsouki sausage accompanied with a lovely refreshing pint of beer.
As is the case with many other larger specialty coffee businesses in town, Caravan also source a lot of their coffee directly from the farmers in different origin countries, and as I found out a little while ago, their green coffee buyer recently returned from an incredibly promising trip to Burma.
Sadly, Caravan won't have any coffees from Burma available this month (April '16) when Caravan is one of three amazing coffee roasters to be featured in our April '16 coffee tasting box, but it's an exciting time to working with these friendly people who have been incredibly supportive all along.
Naturally, their food menu, just like their coffee menu, changes with the seasons and offers something delicious to every palate. Caravan skillfully combine great coffee with Kiwi hospitality and a down-to-earth attitude that feels both refreshing and wonderful.
---
Looking for more great coffee spots in London?
We've got plenty more recommendations.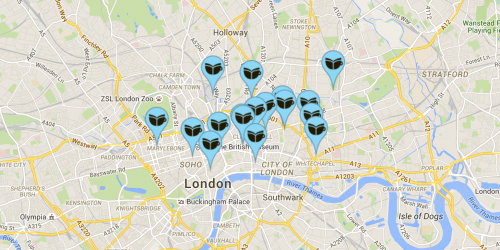 More Reviews from London & United Kingdom