Climpson & Sons Café – London (UK)
Hackney coffee heroes serve some of the world's finest coffees at their cozy Broadway Market café

Climpson & Sons Café – London (UK)
Hackney coffee heroes serve some of the world's finest coffees at their cozy Broadway Market café
We have a very soft spot for the wonderful guys at Climpson & Sons. They were one of three amazing roasters who helped us get our first coffee subscription service off the ground, and every time either of us visits the other's city, we get together to catch up and sometimes drink a lot.
During a recent visit to London, I ventured out into Hackney to check out Broadway, a quaint street full of artisan shops, host to a  lovely weekend market and home to Climpson's surprisingly compact flagship store.
The wonderfully cheerful café with its touches of orange, is probably one of the smallest retail outlets of any of the big London-based coffee roasters, but it perfectly fits into the local fabric.
While wondering what to choose, Barista Tammy came to my rescue and explained that the name 'Gibraltar' was another name for the more famous cortado. "The glasses they used back in the day to serve the coratado were made in Gibraltar and somehow the name stuck. Most people don't even know what a cortado is, so why change?" Tammy said laughing.
I asked her what she'd recommend to me to which she said: "We have this really gorgeous cold brew that we've been making using our Colombian La Belarmina coffee. Try and it and tell me what you think."
She served me a small plastic cup with a rich liquid that looked more like some kind of juice. Of course, I am more than familiar with cold brew but I have not had many opportunities to enjoy this wonderful kind of coffee this year. I was excited to take my first sip.
Literally, it was like biting into a ripe pomegranate. That's the funny thing about cold brew. It helps to truly accentuate some of the most wonderful flavours hidden inside a coffee.
---
Love our reviews? Meet our delicious new coffee subscription service!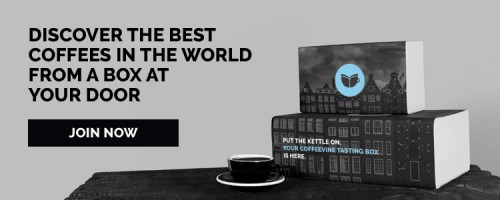 Featured in our upcoming April '16 box: coffees from The Coffee Collective, Five Elephant & Caravan Coffee Roasters
Order by April 15th / Ships April 20th
---
For those who are after something a bit more traditional, the Climpson & Son's café also serves all the usual favourites like flat whites and pour overs, alongside light breakfast and lunch dishes like 'Ale braised beef & Provolone with rocket'.
The best day to come here is probably on Saturdays when the Broadway Market is in full swing and the streets and nearby London Fields are alive with people coming out to play and enjoy life.
A bit further, behind London Fields, you can also find the Climpson & Sons roastery. A great place to visit on the weekends and stock up on fresh oven-baked pizza and a wide selection of delicious beans.
---
Looking for more great coffee spots in London?
We've got plenty more recommendations.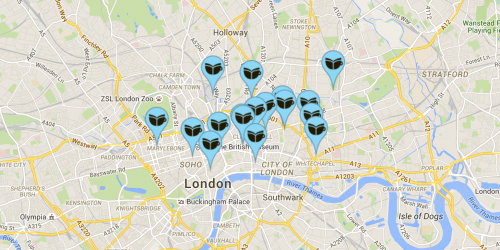 More Reviews from London & United Kingdom