Exmouth Coffee Company – London (UK)
This hidden gem in Aldgate East is one of the best places in East London to stock up on great coffee and home baked goodies
opening times:
Mo - Su: 7:30 - 20
wifi:
Yes
urls:
Facebook
price check:
Espresso: £2 / Flat White: £2.70
machine:
La Marzocco Strada
coffees on offer:
various Espresso and filter roasts
milk:
Country Life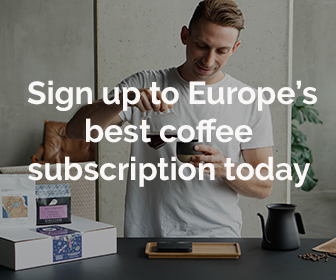 Exmouth Coffee Company – London (UK)
This hidden gem in Aldgate East is one of the best places in East London to stock up on great coffee and home baked goodies
On a busy high street in East London, there's a fine coffee shop that does little to attract your attention, but a lot to make you fall in love with it instantly.
When I first came across Exmouth Coffee Company, it was merely by accident rather than by purpose. Yet, once you start laying eyes on the exquisite range of home-baked pastries, the homely interior and its friendly staff, you instantly comprehend why there is always a queue for coffee and other goodies.
Owner Djanel, who has Maghreb routes and has managed to skillfully combine his own background with a hint of Kiwi coffee culture, runs the place with flair and dedication.
---
Love our reviews? Meet our delicious new coffee subscription service!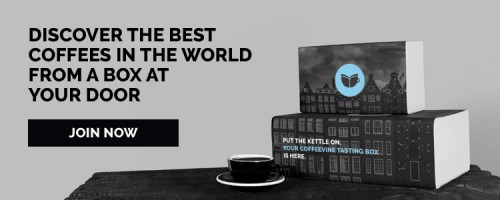 Featured in our upcoming April '16 box: coffees from The Coffee Collective, Five Elephant & Caravan Coffee Roasters
Order by April 15th / Ships April 20th
---
Everything you see on display is artfully prepared in the back kitchen where chefs get to work on crispy croissants, rich quiches, dangerously sweet brownies and more, while at the front, skilful baristas prepare every coffee with deep knowledge of their craft.
Happy punters can sit at the bistro-style tables, and Exmouth is also one of those places that does actually offer wifi. Handy for those of us trying to get some work done while sipping on a delicious flat white.
Albeit very small in comparison to other coffee roasters, Exmouth also roast their own coffees in house on a small 2kg Toper coffee roaster, and use a specially created house blend for all their espresso-based drinks.
For anyone passing through Aldgate East station or heading up towards Brick Lane, Exmouth Coffee Company is a perfect stopover to stock up on caffeine before the day gets going, or refuell to keep the night young, depending on what you're after.
---
Looking for more great coffee spots in London?
We've got plenty more recommendations.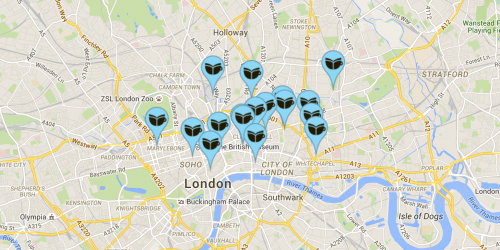 More Reviews from London & United Kingdom