Prufrock – London (UK)
If any London coffee bar can be considered to be a true rockstar, the its this place by Jeremy Challender and Gwilym Davies

Prufrock – London (UK)
If any London coffee bar can be considered to be a true rockstar, the its this place by Jeremy Challender and Gwilym Davies
Down a quiet side street in Clerkenwell, is one of London's most famous specialty coffee bars, Prufrock Coffee. Founded by Jeremy Challender and Gwilym Davies (2009 World Barista Champion), this fine coffee bar has been setting the bar high ever since it opened its doors in 2009.
The friendly atmosphere and the bright interior is complemented by outstanding coffee and delicious food, courtesy of chef Frank Hannon who prepares light and healthy dishes with seasonal ingredients.
---
Love our reviews? Meet our delicious new coffee subscription service!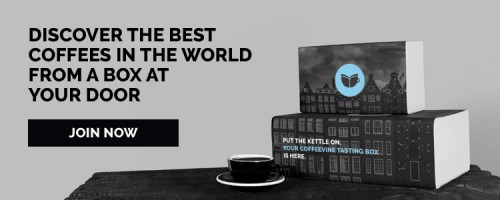 Featured in our upcoming April '16 box: coffees from The Coffee Collective, Five Elephant & Caravan Coffee Roasters
Order by April 15th / Ships April 20th
---
During my visit on a hot summer day in the summer of 2014, former Prufrock barista Will Brooks, who operated Mother's Milk for a while, advised I should go for the iced Kochere and a sourdough sandwich with avocado, chilli and lime to cool my head and warm my heart.
Prufrock also run a highly-respected training center where the likes of former Swedish Barista Champion Mattias Bjorklund pass down their wisdom to other coffee aficionados with an unquenchable thirst for knowledge.
The lovely open kitchen and bar area allows everyone to feel part of the buzz and observe, at close range, how the wonderful staff prepare each drink with the greatest care.
If you don't have a chance to visit Prufrock yourself, keeping up with their informative and hilarious blog is definitely worth doing. Here, Jem Challender often shares great coffee-related stories and updates. Prufrock, certainly a place that's not to be missed!
---
Looking for more great coffee spots in London?
We've got plenty more recommendations.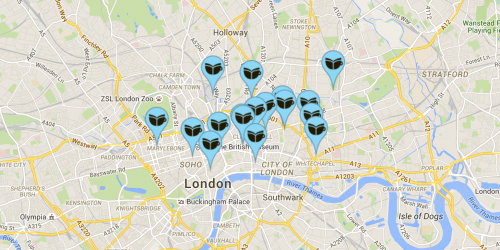 More Reviews from London & United Kingdom