It has been three years since I last went to a big music festival. Back in the day, going to see live music was one of my biggest joys although over the years, I've definitely lost interest in the camping in hot tents part. That's why I love Primavera Sound in Barcelona. It's the friendliest in Europe that truly celebrates inclusivity and diversity and the best bit is, after a whole day and night of watching my favourite artists perform, I can go back to a comfy bed in a cool hotel room. Bliss.
Why am I telling you this agian? Oh yes, that's it. The July 2022 Coffeevine box. The day before I attended Primavera sound, I organised the second public cupping of the year where I got a chance to meet local and visiting members of the coffee community, cup lots of delicious coffees and pick the three winning coffees for the upcoming Coffeevine box.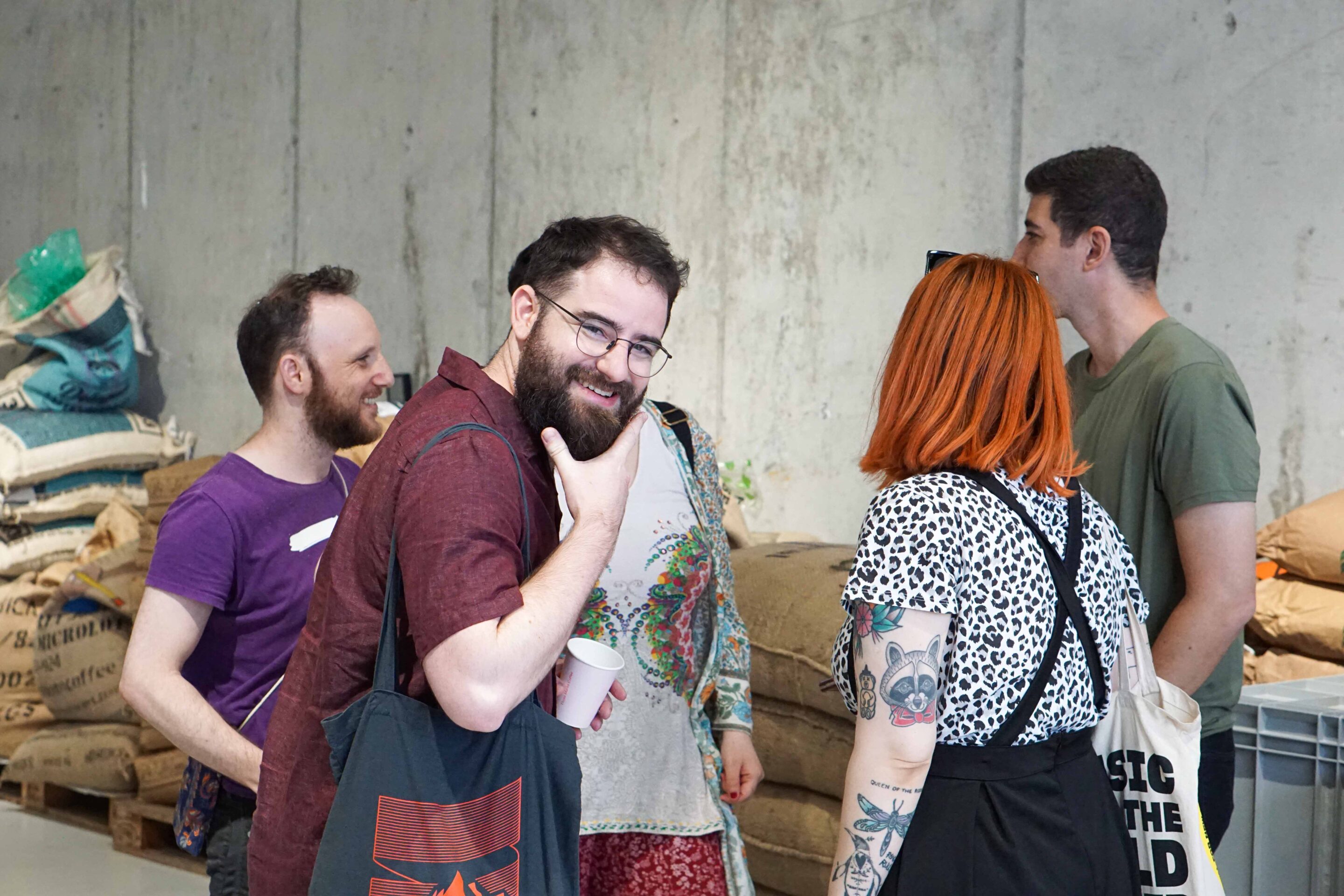 It took place at the beautiful Three Marks coffee roastery right in the middle of the Primavera Sound festival grounds at Parc del Forum and as was to be expected, many of the attendees had either been to the first festival weekend or were planning to go to the second one.
After a fruitful discussion about the picks on the table, we came to a conclusion and it is my pleasure to share with you today, which coffees made the final cut.
There is one returning roaster who has not been featured in many years, KB Coffee Roasters from Paris who will be joined by two Coffeevine debutants, Old Spike Coffee Roasters from London and Orbita from Barcelona. I am particularly thrilled to have a local roaster from Barcelona in this next box!
The coffees really speak for themselves to be honest. Expect exquisite, fresh and exciting coffees that will be your ideal summer coffees. You can take our word for it. Now, let's meet the roasters.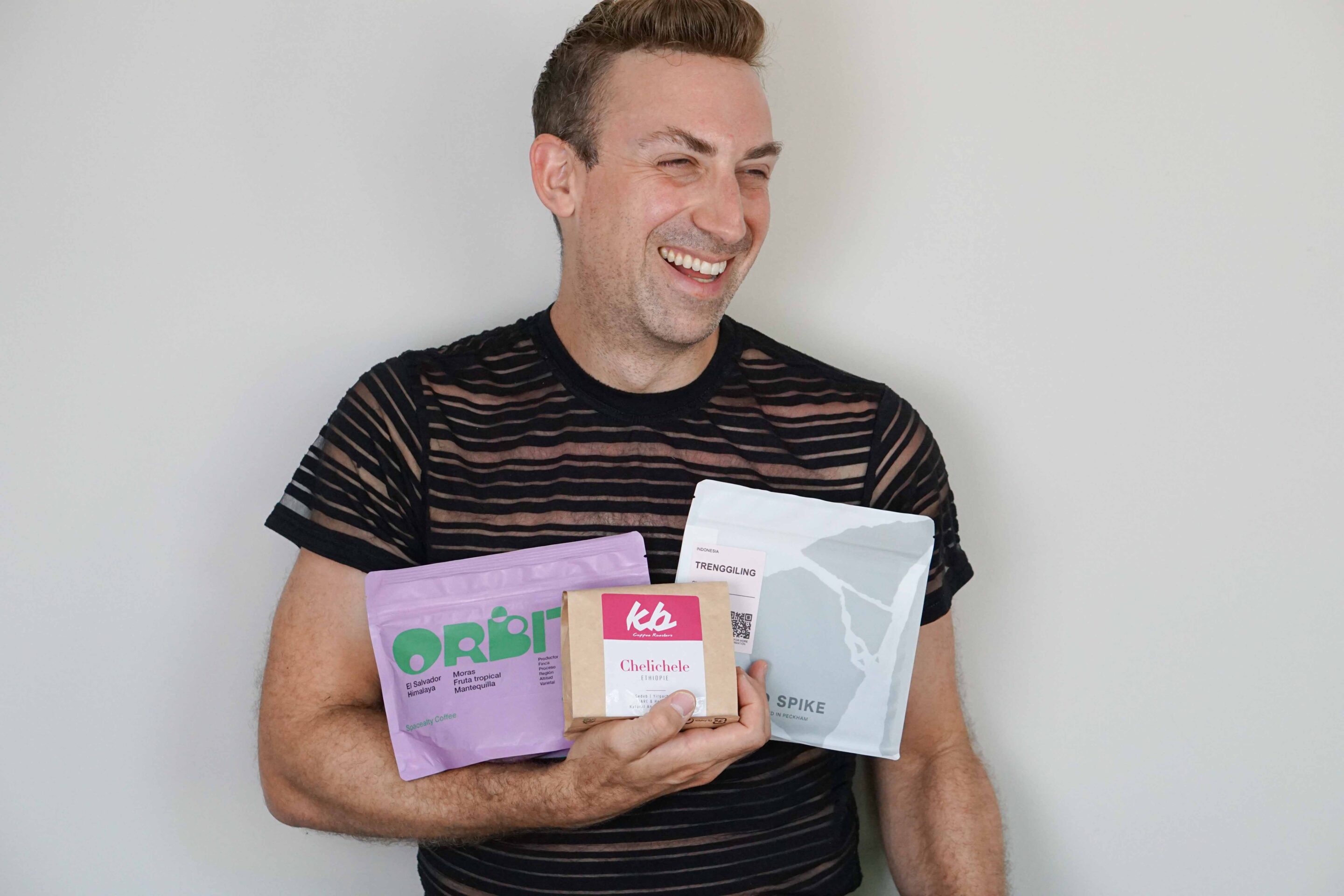 ---
KB Coffee Roasters
Founded in 2010 in the Paris neighbourhood of Pigalle, KB Coffee was one of the first specialty coffee shops in the French capital and is certainly one of the most fun. They love their late-night cuppings of dozens of coffees in search of the very best tasting crops and are known for their passion for music. The second café and own roastery opened in Bastille in 2019 and is called Back in Black in reference to AC/DC.
The first and last time KB was featured in one of our coffee boxes was in 2017 and when I met Remy Bompart at the Paris Festival de Café last year, I told him, we needed to link up again. He was only too happy to oblige.
For the upcoming July 2022 Coffeevine box, KB will be roasting for us a strikingly floral natural anaerobic coffee from Ethiopia's Worka Chelichele washing station. On the cupping table, this coffee stood out with its sweet and delicate aroma while giving us full on lavender realness in the cup. It literally reminded me of the lavender fields in the Provence.
Available with a single profile for filter and espresso. Order your box in our shop now.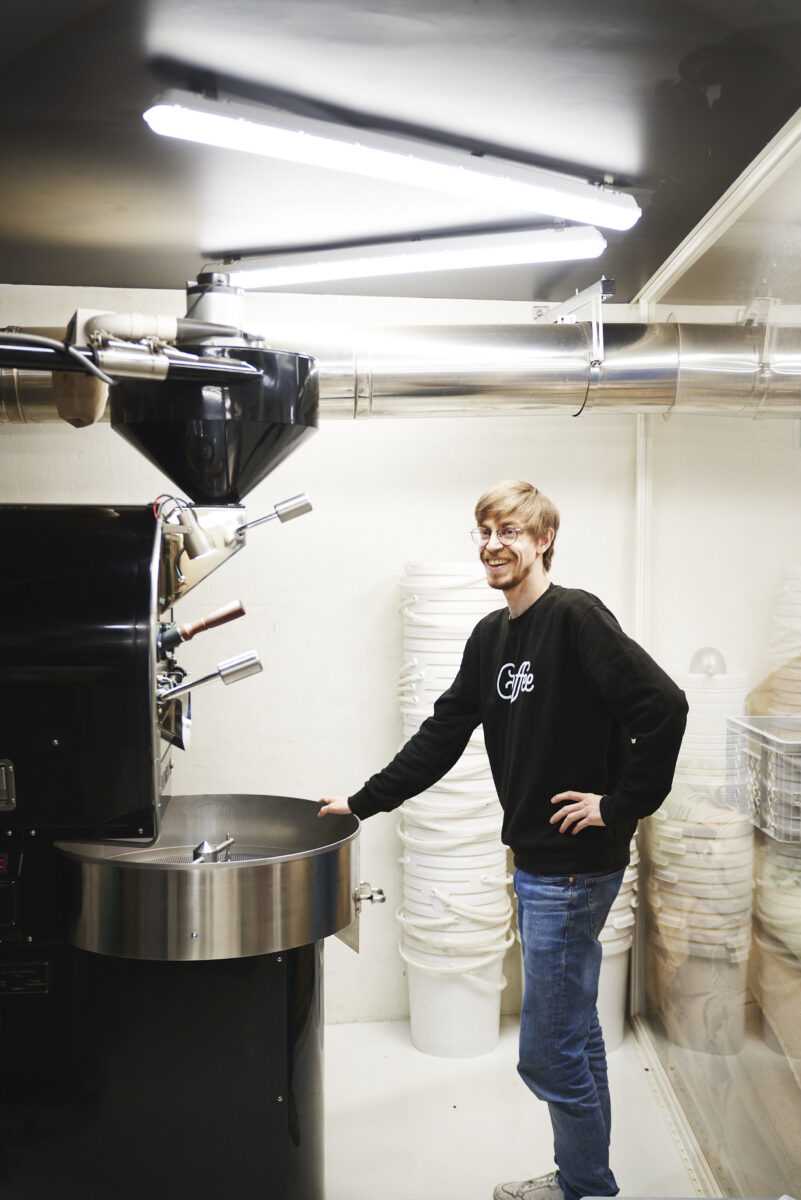 Old Spike Coffee Roasters
KB Coffee Roasters will be joined by a British newcomer from London who I've had my eye on for some time. I have soft spot for coffee roasters whose business has a strong social and environmental impact. Old Spike has a mission to help employ homeless people and give them a new perspective on life while also planting a tree for every bag of coffee sold.
The company was originally founded in Peckham in 2014 and proudly reinvests 65% of its profits into social programs that include practical and theory based training and mental health support for disadvantaged members of the local community.
When it comes to the coffees they source and roast, Old Spike is strongly committed to building strong relationships with farmers and buying only the most interesting coffees from a wide range of origins. Their entry for the cupping in Barcelona last week is a super interesting Indonesian coffee that was grown in various parts of the country rather than hailing from a single farm. It was processed using the traditional Giling Basah (or wet hulled) method, which gives the coffee a bit more complexity. This coffee is fresh, vibrant and really interesting.
Roasted with separate profiles for filter and espresso. Order your box in our shop.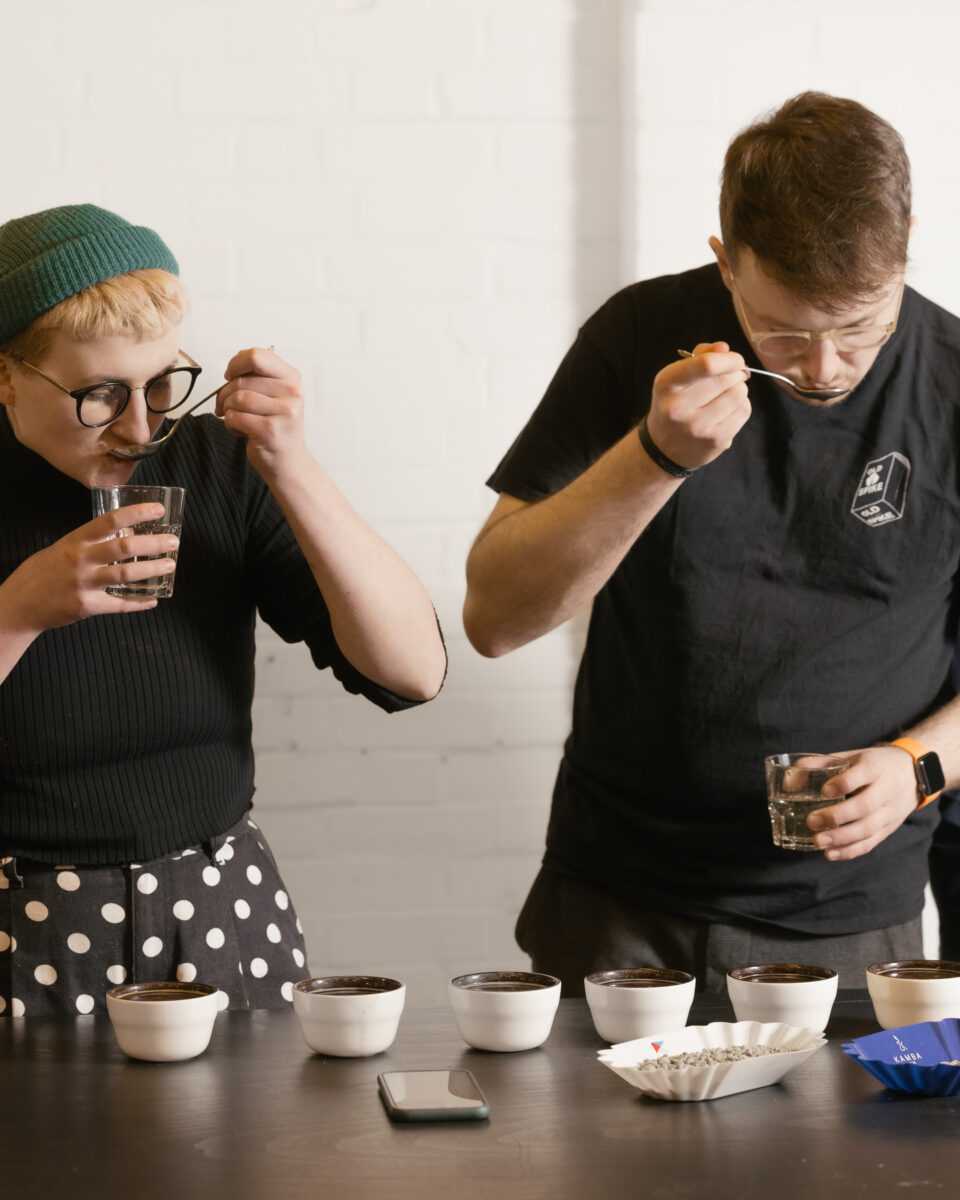 Orbita 
While I was in Barcelona, I reached out to a few local roasters to see if any of them fancied submitting one or two coffees for the cupping. If you are a subscriber or you regularly buy my box, you'll have noticed that we recently featured quite a few roasters from Barcelona including SlowMov, Hidden Coffee Roasters and Three Marks. The city simply has such a rich variety of roasters that I'm constantly discovering new ones!
One of the roasters who responded to my call was Orbita, which is a relatively new brand owned by local coffee stalwarts Cafés El Magnifico. El Magnifico is a 4th generation coffee roastery that basically helped pave the way for the city's vibrant coffee culture of today and is firmly established as a more mainstream coffee brand. That is why Claudia Sans Witty and Jorge Verdú decided to set up Orbita in 2021. With Orbita, they want to appeal to a more niche market of specialty coffee enthusiasts for whom they will source a small selection of really exciting coffees.
They will be making their Coffeevine debut in July with a very curious natural pinapple processed coffee from Finca El Himalaya in El Salvador. After the cupping, I met up with Claudia and Jorge to chat about this coffee and they told me that the finca was so obscure that no one had heard of it before but the coffee was simply fantastic. Expect a rich fruity aroma with notes of baked peach and blackberry.
Available with a single profile for filter and espresso. Order your box in our shop.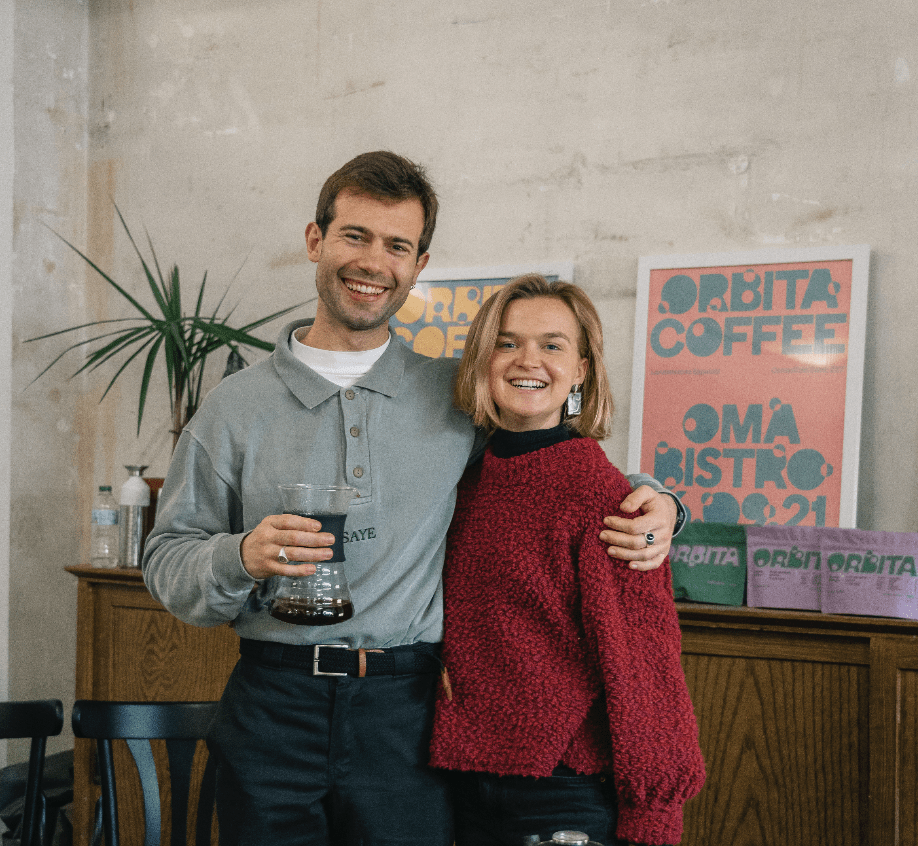 ---
To order this super tasty box, visit our shop now where you can choose your ideal box type, number of bags and roast profile. Pre-orders close on 15.07.2022 with all boxes shipping on 20.07.2022