On a recent visit to Warsaw with my boyfriend Michał, I spent most of my time exploring the city alone while he was attending weekend classes at his university. It was an exceptionally hot weekend and life was playing out beautifully out in the open. Most of the time, I was zipping around the center on e-scooters, heading from one corner to the other, all the while discovering the different neighbourhoods that make Warsaw such an interestin place.
After having breakfast together on Sunday morning, Michał trodded off to his university while I decided to visit a few more coffee places that had been recommended to me by in-the-know locals. The first coffee shop I went to that day was also the furthest away, Błysk Espresso Bar.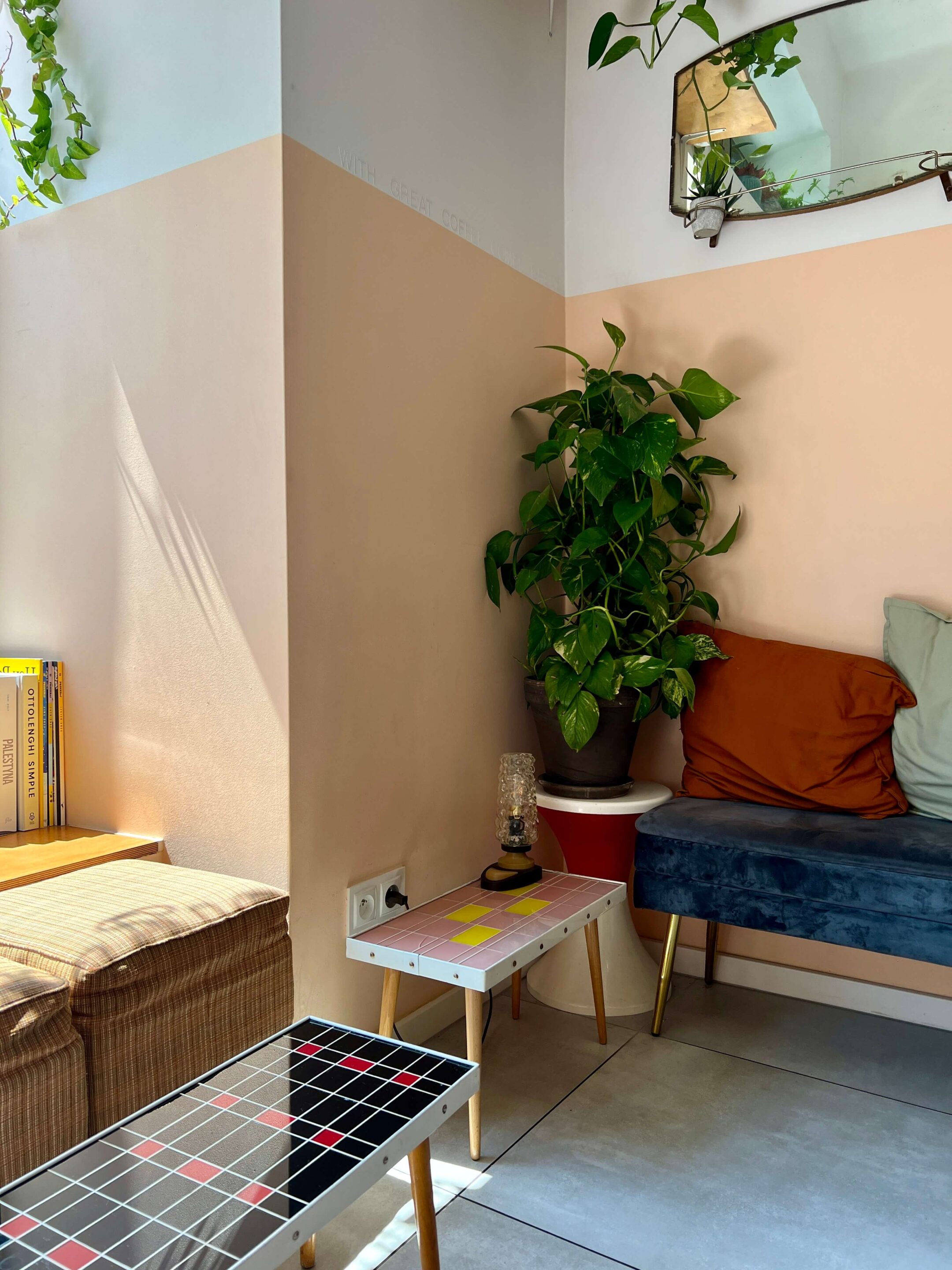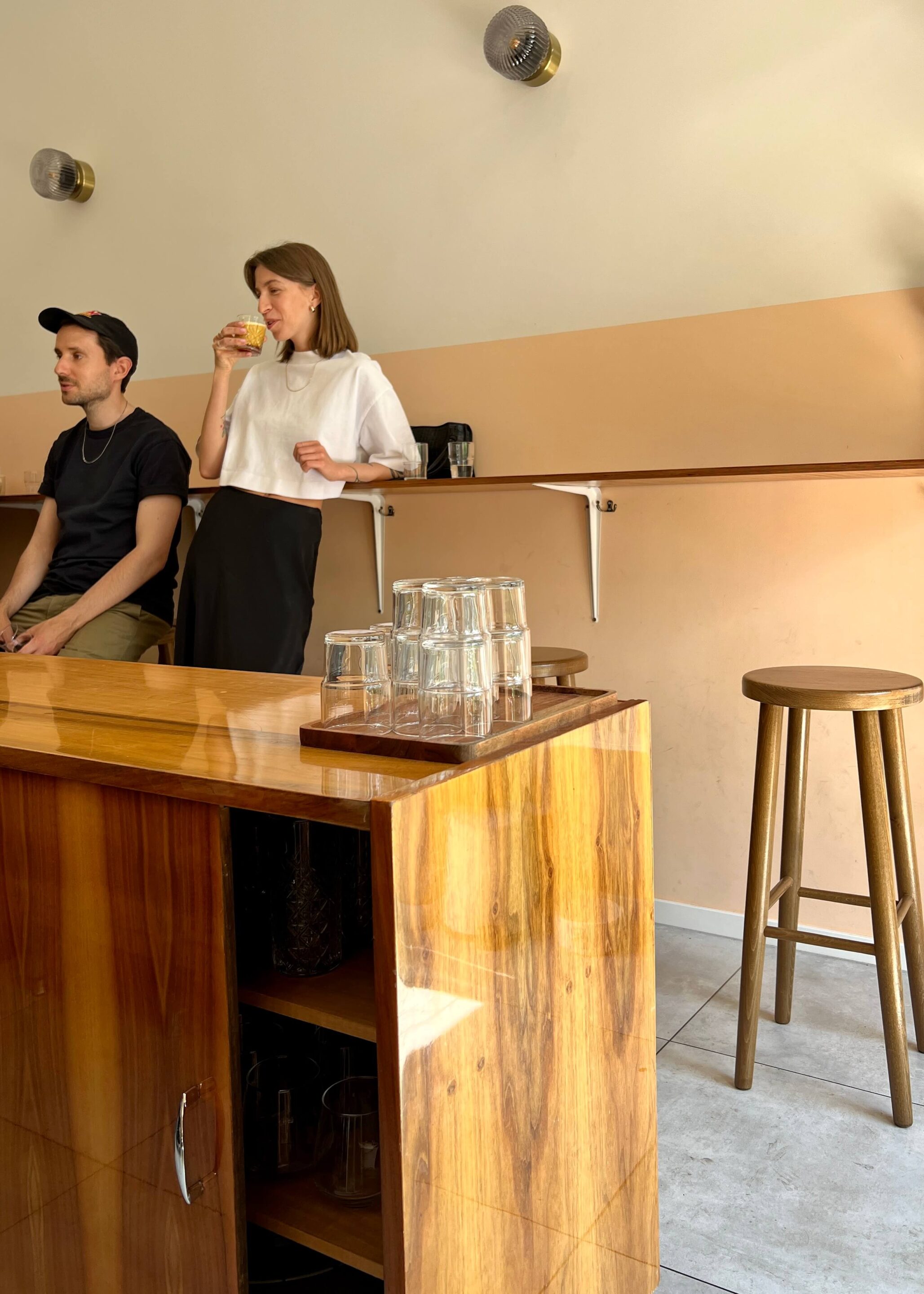 The space is small and cosy but a feast for the eye. Every piece of furniture is a well-chosen vintage item from the days of the Polish People's Republic that ended in 1989. After recently re-watching the German classic Goodbye Lenin, I found myself appreciating the design from those days somewhat more.
I took a seat by the window from where I could get a good overview and observe the warm interactions between regulars and Błysk's owners Basia and Raphael. Since this café is relatively far from the touristy center, it really has a strong neighbourhood vibe and it is widely regarded to be one of the best specialty coffee bars in the Polish capital. On the menu, you'll find a wide variety of local Polish roasters and a seasonal offering of drinks that includes nitro cold brew in the summer and various refreshing cocktails like a Virgin Irish Coffee.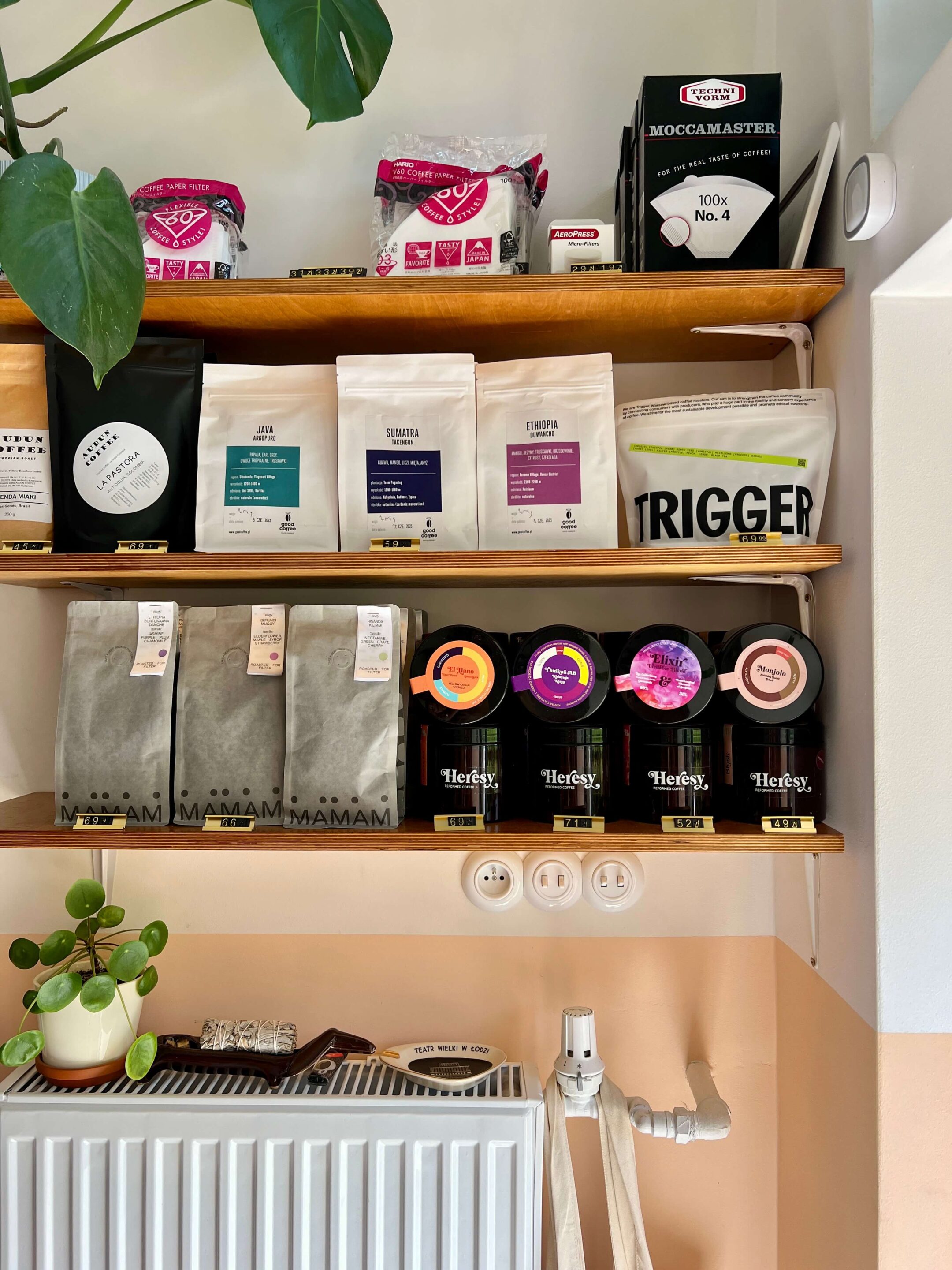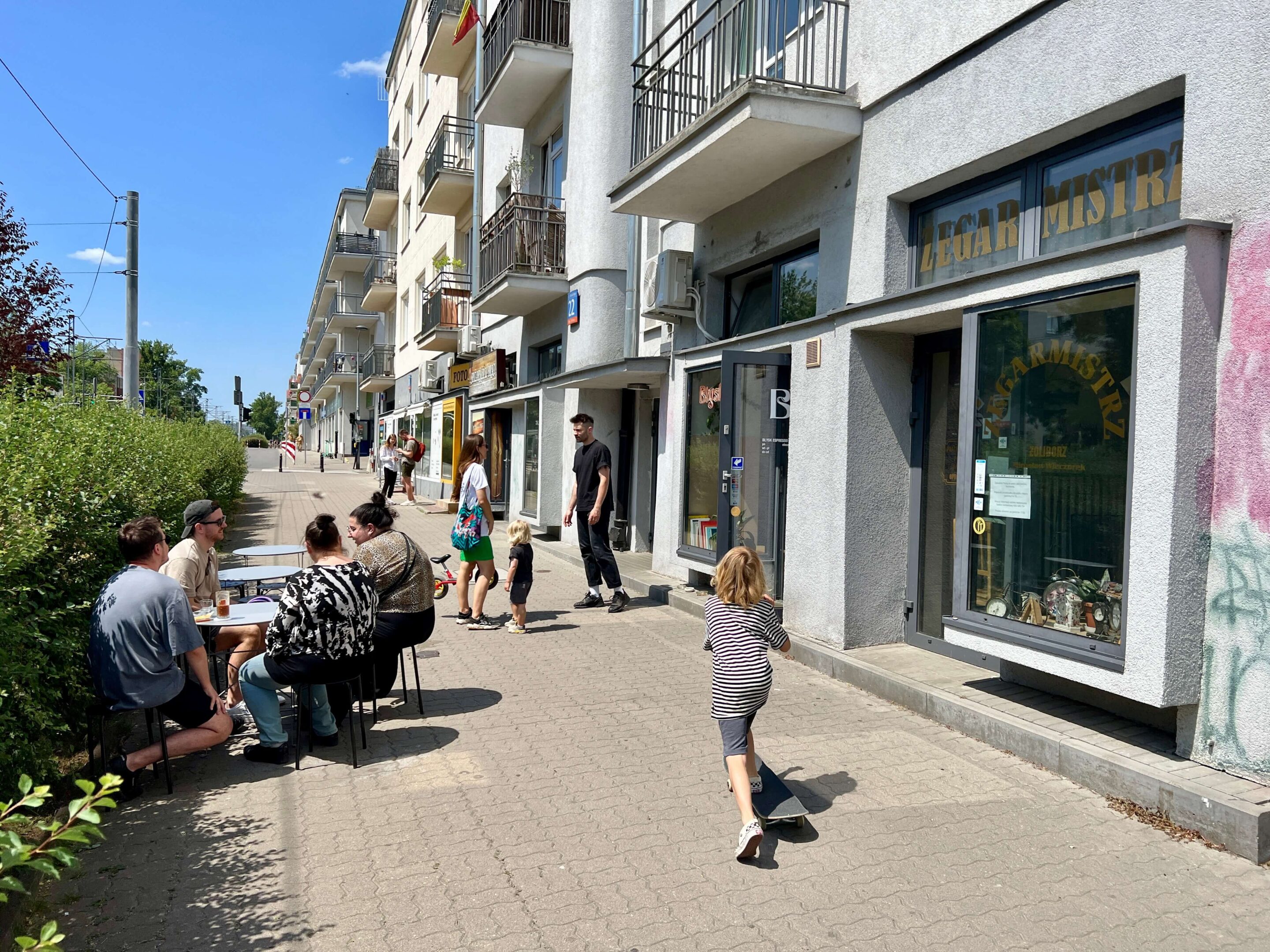 Despite the small space, there is even a limited breakfast food menu and a well-selected range of homemade cakes and pastries such as the mouthwatering pistaccio cheesecake that you can wash down with a satisfyingly creamy Freddo Flat White. Elsewhere, there are various coffee, cook and design books alongside kitschy decorative items such as Virgin Mary candles to be found. All in all, this place invites you to revisit an era that is long gone while enjoying the modern comforts of specialty coffee culture.
Hot drinks are served in beautiful ceramics by AOOMI and if the weather is good, you can also sit on the terrace that occupies a portion of the pedestrian street outside. Though it might be a bit of a mission to get to depending on where you are staying, Błysk is the type of gem that makes the detour worth its while.