This is the kind of coffee bar that offers a high degree of instagramability – if that's even a word – with its discreetly branded Slayer espresso machine in the front window, its elegant white interior, the imposing temperature controlled coffee storage shelves and its rather odd-looking Tornado King roaster at the back.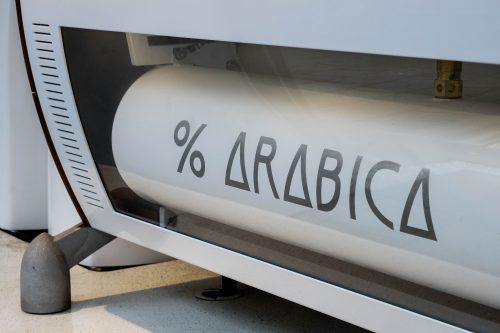 The Japanese built machine allows you to roast quantities as little as 200g and has become an important service trademark of % Arabica, because it is one of the only coffee shops in the world where you can have your coffees freshly roasted to order. Coffee connoisseurs might wrinkle their noses at this, but it certainly makes for a unique experience.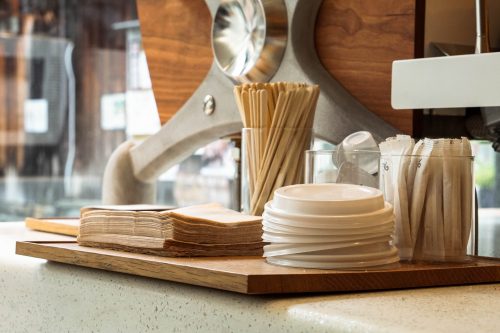 Founded in Hong Kong by Kenneth Shoji, a Japanese-born and California-raised businessman who also owns a coffee farm in Hawaii, % Arabica has already been hailed as Japan's answer to the likes of Blue Bottle and is currently operating a number of shops in Kyoto, Hong Kong, the Middle East and soon Berlin.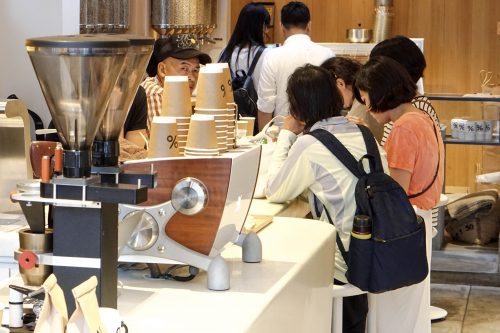 Head barista Junichi Yamaguchi carefully crafts every espresso-based drink with a three group Slayer while filter coffees are brewed inside a custom-made brew bar along the main wall. For its own retail stores % Arabica roasts its coffees off site, hence not using the Tornado King for this purpose, and its coffees are really exquisite indeed.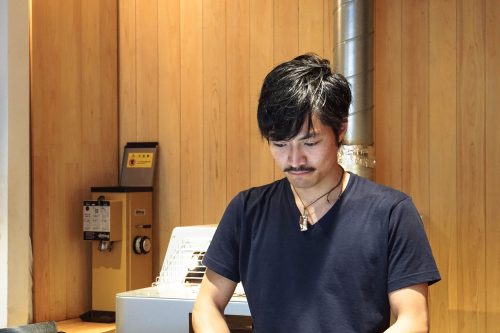 But it is particularly the branding that has been done exceptionally well. The percentage symbol greets you everywhere in the shop, from napkins to coffee cups, while never feeling exaggerated.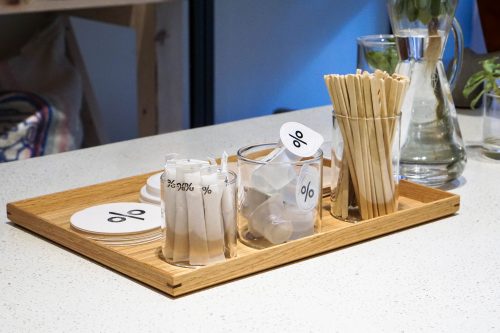 While I sipped on my delicious flat white, I sat at the back of the store observing the flow of people moving left and right past the window, occasionally stopping to snap a selfie with the Hokanji Temple's gorgeous 5-story pagoda in the background. Great place to visit!