The Fushimi Inari Taisha with its iconic torii gates is, without a doubt, one of Kyoto's most famous sights. So much so that on any given day you will most likely have to fight your way through hoards of tourists with their selfie sticks held out as if they were assault weapons.  But as you ascend the hundreds of steps to the top of the hill, the number of fellow visitors quickly decreases and suddenly you are one of very few people who managed to huff and puff their way to the end of the stairs. In all honesty, the views are not what you came here for though because if anything you only see the city of Kyoto extending into the hills at your feet.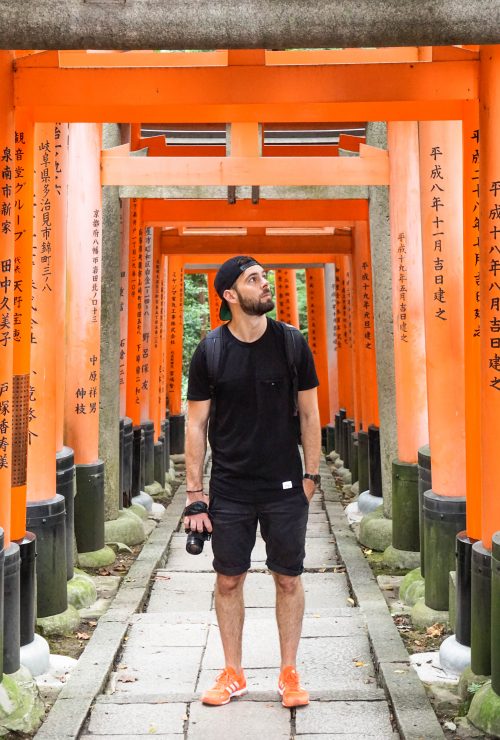 After you've made your way down again, you'll be exiting the temple complex on its northern side where one of the city's cutest and most welcoming third wave coffee shops awaits. My friend and I stumbled upon it merely by chance as we were wiping our brows and trying to regain our orientation right outside Vermillion's doors.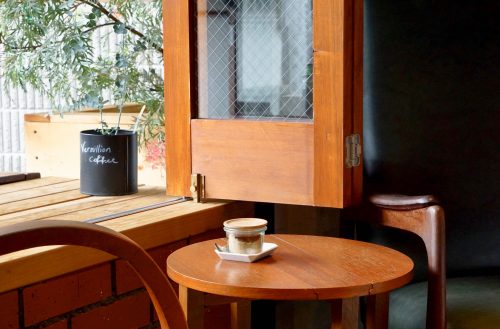 The friendly café, owned by Shigeo Kimura who spent 18 years living in Australia before returning to his native Japan to open his own coffee bar, is the perfect place to catch your breath after an exhilarating temple climb.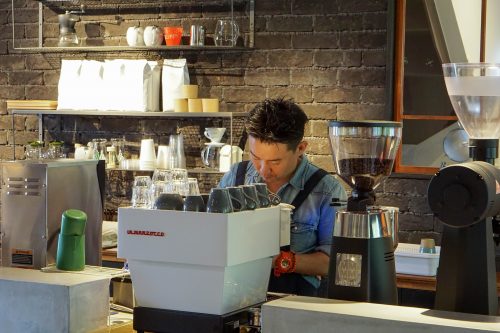 The interior offers lots of wood and straight lines, typical for Japanese architecture, while the service is remarkably Aussie, most certainly helped by Melbournian Mitch Prince who has been living and working in Kyoto for more than three years.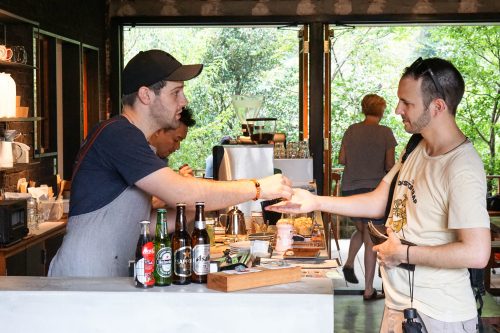 Vermillion sources all of its coffees from fellow Kyoto coffee brand Weekenders who were also featured in our December '16 coffee box. The standard house blend consists of 60% Brazil, 20% Ethiopia and 20% Guatemala while pour overs and iced coffees are also prominently featured on the menu.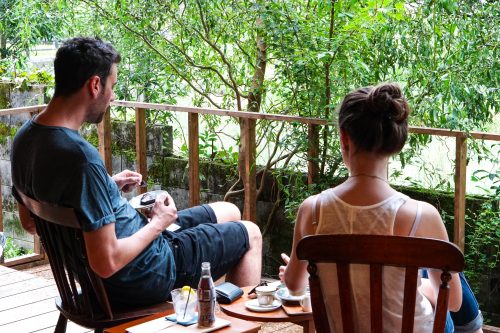 The best place to relax is to grab a spot on the terrace and overlook the small garden while sipping on your perfectly prepared cuppa Joe and take in the zen-like atmosphere that literally oozed out of this magical part of Kyoto.