Japan has wonderful stores that come in all shapes and sizes. There is literally no limit to the imagination. The same is true for coffee shops. From the most lavishly equipped coffee roasters to the tiniest street corner coffee bar, it's all there.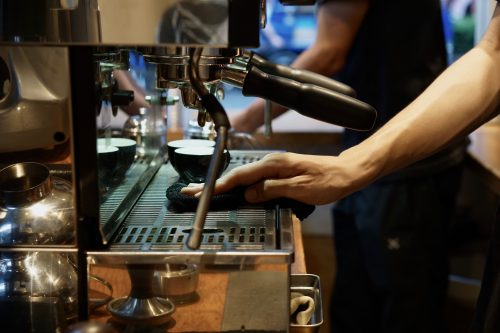 One of our most favourite of the latter kind is About Life Coffee Brewers, located on a street corner just West of Shibuya station. Hole in the wall would be wrong term for this awesome coffee shop but don't expect any tables or chairs to make your stay more comfortable. In fact, the best way to enjoy your coffee, is to sit on one of the mobile benches by the window and watch the action unfold inside.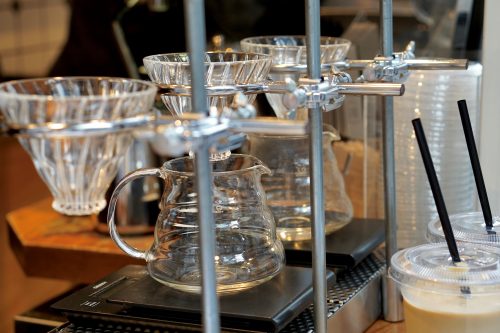 Run by the same people that own Onibus Coffee Roasters, About Life Coffee Brewers puts a great deal of focus on filter coffee – as the name suggests – and sitting by the window and watching your V60 being poured almost has a hypnotic effect.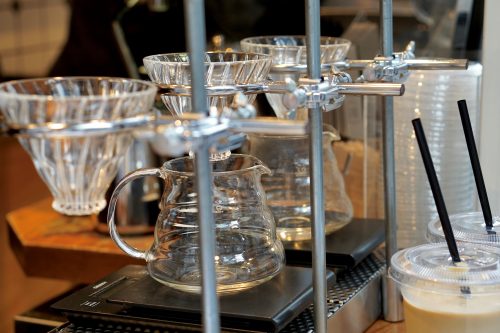 Many coffee shops often try to outdo each other by creating the most lavish interiors or having the most expensive equipment, but what it all boils down to is excellence in your cup, no matter where or how it is prepared. At About Life Coffee Brewers, that's all that matters.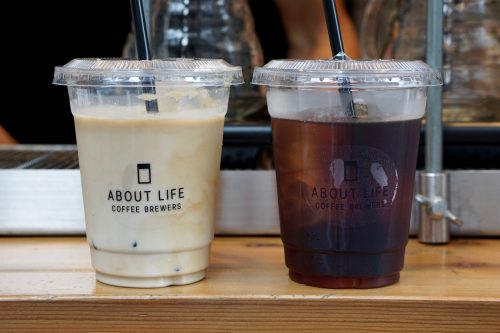 During our visit in September, the temperatures in Tokyo were still near the 30°C mark and all we wanted was a refreshing iced coffee to cool us down. Luckily the boys at About Life Coffee Brewers had just the drink for us in store.