Kyoto is by far Japan's most spiritual and beautiful city. No matter where you turn, you're likely to stumble upon a temple, a hill with a great view and countless places to have amazing food. It may come as a surprise then to find out that after Tokyo, Kyoto also has the country's finest specialty coffee shops.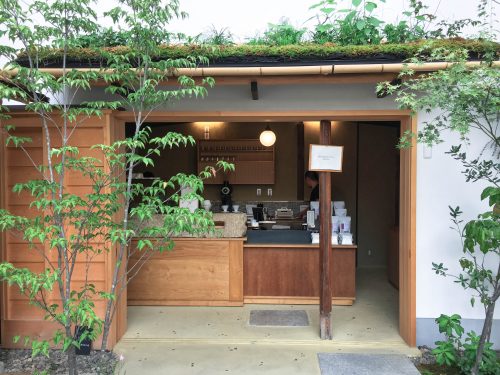 One of the city's first pioneers and local roasters is Weekenders Coffee, founded by Masahiro Kaneko and his wife. It first began operation inside a first floor roastery-cum-c0ffee bar in Kyoto's Sakyo-ku neighbourhood where today only the roastery and a brew bar remain.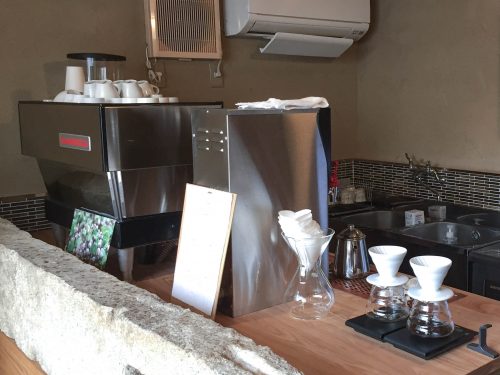 Recently, Weekenders found a lovely but well hidden spot at the back of a car park inside the city and made it its new home for serving all of its delicious single origin coffees and its house blend.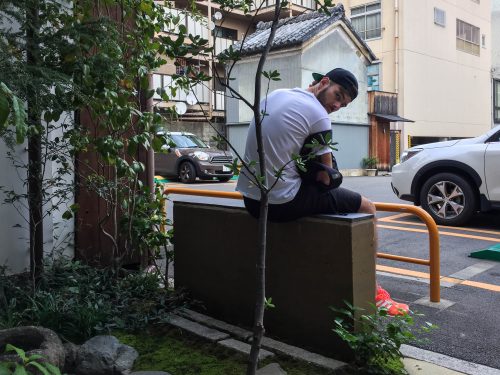 The space is literally nothing more than a tiny two story wooden building but offers the perfect respite you may need after wandering around the city's crowded alleys and shopping streets in search of a perfect cuppa Joe.
Upstairs the team regularly hosts cupping sessions where its own coffees are cupped alongside coffees from fellow Japanese roasters and other international coffee brands. Local baristas and people from even as far away as Osaka join these sessions to broaden their horizon and learn a thing or two about coffee.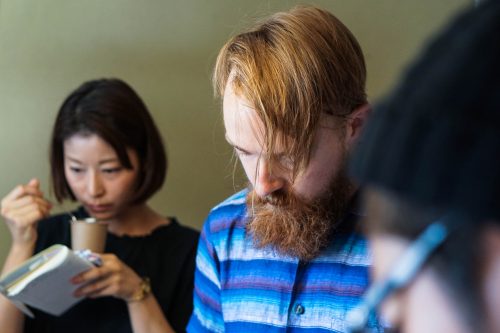 While it's true that specialty coffee bars are popping up everywhere in Kyoto, Weekenders remains one of the city's only artisanal coffee roasteries that has helped raise the Kyoto's coffee profile in the central and southern part of Japan.
If you do want to visit the roastery, be aware that it is not a traditional café and they do not serve any espresso drinks.